Gift an Experience this Holiday Season
Gift the Unexpected – in Oxford County
About Oxford:
Just 90 minutes west of downtown Toronto you will find Oxford County home to the urban centres of Woodstock, Tillsonburg, Ingersoll and the villages that dot our rural landscape. Highway 401 runs right through Oxford County (meeting Highway 403 outside Woodstock), and Via Rail has stops in Woodstock and Ingersoll.
Oxford County is getting a reputation as an up and coming tourism destination. It is home to the award winning Oxford County Cheese Trail and a large suite of unique transformative experiences allowing visitors to connect with our creators, and themselves. We have a slower pace of life and a passion for preserving what makes us special so you can enjoy it too.
This holiday season consider gifting the unexpected, a trip to Oxford County. Gift a trip to Oxford County where you can meet the makers and creators. Transform your perspective, recharge your batteries and connect with those you love. Time with loved ones is a gift to you both, so why not do it in a unique and spectacular fashion. Peruse the following list of gift experiences in Oxford County, Ontario.
Soap and Solace, Wild Comfort Body Care
Join soap maker Danielle Paluska for an unforgettable 2.5 hours in her rural shop where she creates natural body care products. Find solace while working with natural ingredients crafting a batch of soap choosing the natural dyes and essential oils to make your soap truly unique. You can book this experience for you. You can book this experience for 2-6 people (age 18+). So make a list and check it twice for who you want to join you. If you have younger people you want to get creative with, consider booking her soap-felting workshop. Learn more about Soap and Solace
The Roasting Lab, Early Bird Coffee
Learn the origins, science, flavours and art of roasting the perfect batch of coffee with Elio Capporici, roaster and owner of Early Bird Coffee. You'll learn about the origins of Early Bird's coffee beans and how their flavour profiles are affected by the climate in which they were grown. Gain an appreciation for how Elio is able to take the beans from green to a decadent rich brown with his refined roasting skills. Enjoy a coffee tasting, roasting, and bring a ½ lb bag of the beans you roasted home. Learn more about the Roasting Experience
Tree to Table, Ottercreek Woodworks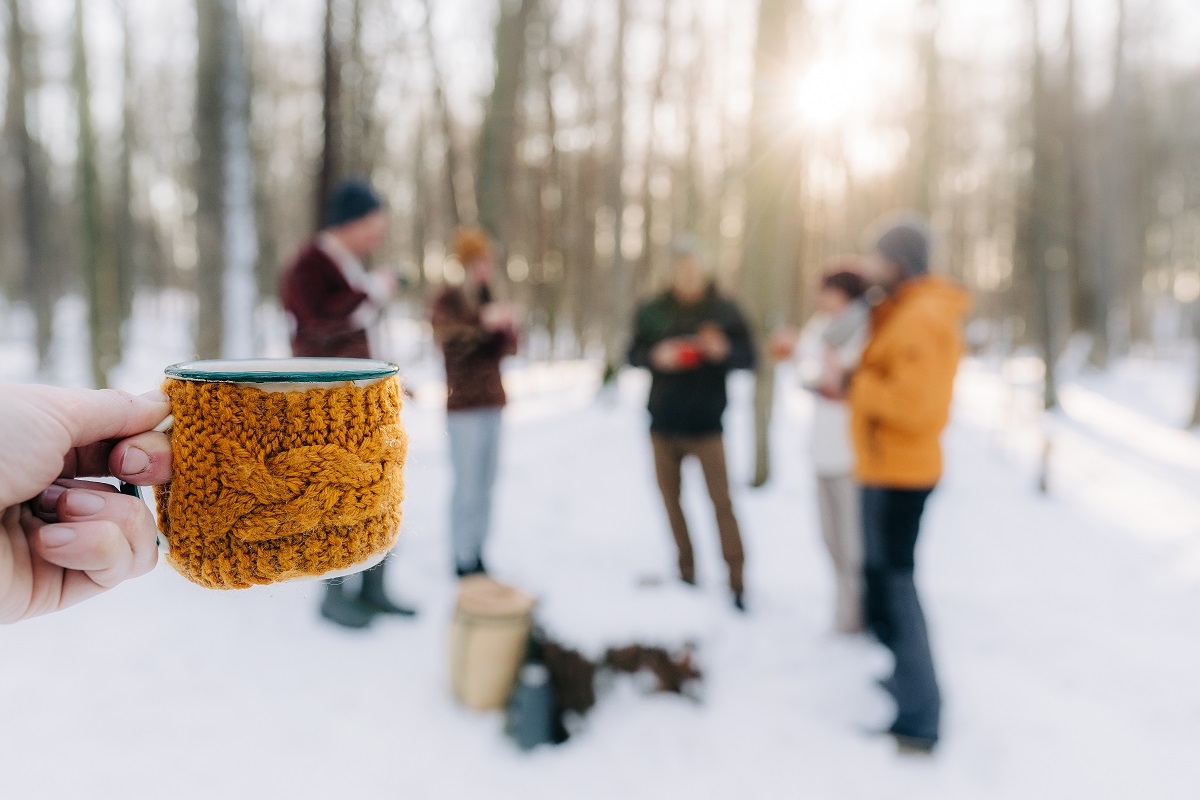 This life changing experience helps you gain a reverence for forest life under your feet. Take a walk with Woodworker David Schonberger to see the forest in a new way as one living organism. Follow him into the Woodshop to craft your own live edge charcuterie board, from wood selection, design and finishing. You will leave with a beautiful board to gather, create memories and feast with family. This is a popular experience to book as a gift for couples, friends or to get tickets for an iconic family gathering. Tree to Table is evolving, so if tickets aren't available when you visit the website, subscribe to their newsletter to be informed when they open up before the holidays. Tickets are typically available in the winter, spring and fall months. Learn more about Tree to Table
Take in the Scenery and Unwind at a Nordic Spa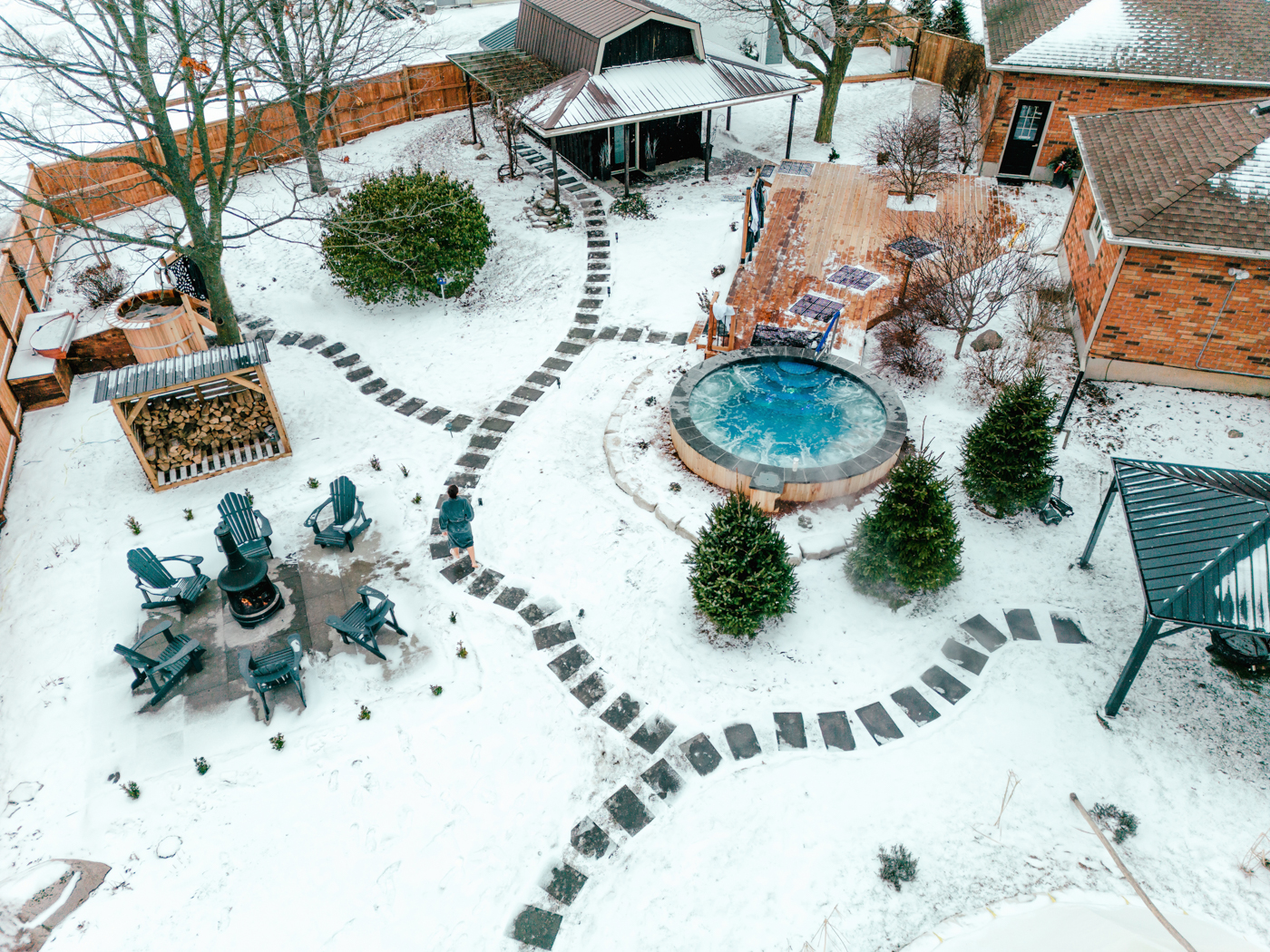 Gift a relaxing experience to the ones that need to unwind. Oxford County is home to two unique Nordic Spas that offer thermal experiences.
Terra Nova Nordic Spa, just outside of Woodstock, gives vistors a country escape with a wood-fired sauna, eucalyptus steam room, or hot pool to warm up. Head to a cooling station before taking some time to relax by the fire, taking in the fresh rural air.
Wave Nordic Spa, located in Mount Elgin, is nestled in the Oxford Hills Golf Course, surrounded by Oxford's beautiful landscape. Move from the cold plunge and dump buckets to warm pool, hottub pool, sauna, steam rooms, and hot stone bed. Take your time relaxing with a book in the relaxational room, lounging by the pool, in hammocks, or around the fire pits.
Both locations offer onsite dining for during or after your experience and spa services, to complete your visit. Booking for Nordic Spas available online: Terra Nova Nordic Spa, Wave Nordic Spa
Celebrate local while dining at the Chef's Table
Sixthirtynine is a Feast On® restaurant meaning they focus on serving up locally sourced food and beverage. They offer a for rotating menu celebrating what is naturally available in that season. Choose from their a la carte menu or the Chefs menu, which will walk you through a special menu curated by the chef. To make the night a showstopper consider booking the Chef's table, which can seat 2-4 people. Booking for the Chef's Table is available online
Pamper yourself with a romantic getaway or a pyjama party with friends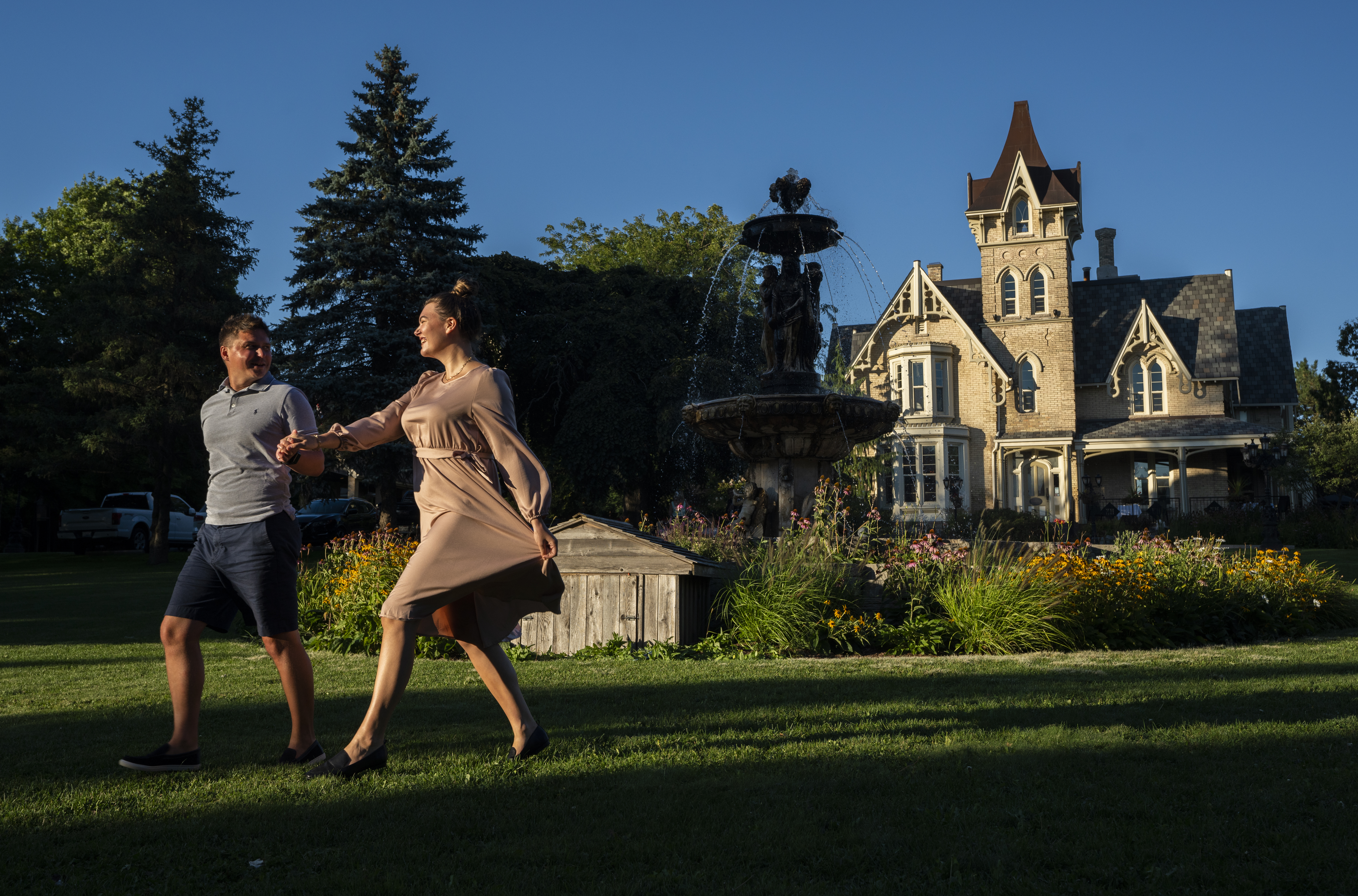 Elmhurst Inn & Spa is a boutique Ontario's Finest Inn in Ingersoll Ontario. A stop on the Oxford County Cheese Trail this accommodation offers up several accommodation packages including options for spa, dining, cheese trail, or even a pajama party for four including food and spa treatments. Consider a mid-week getaway for a quick reprieve from the hustle and bustle of daily life. See Elm Hurst Inn & Spa packages
Udderly Ridiculous Farm Life
Udderly Ridiculous Farm Life is the farm operation of Udderly Ridiculous, a gourmet goat's milk ice cream manufacturer. On the farm they offer a wide variety of packages to provide farm education, relaxation and a glimpse into the zany personalities of their goats, chickens, and alpacas. They offer a wide variety of experiences including goat recess, goat yoga, alpaca walks, alpaca picnics and their signature experience the Taste of Farm Life which lets you experience time with goats, chickens, alpacas while gaining an appreciation of farm life. We can't forget the gourmet tasting that is part of this experience too. Several of the activities are available year round with options for adult, teen and children. Either way you will bring out your inner child with goats or let the Alpacas teach you how to slow down with a winter walk. Learn more about Udderly Ridiculous Farm Life Experiences
Take to the Air in 2023 in a Harvard Aircraft
On a country road just outside Tillsonburg you will find the Tillsonburg Airport, home to the Canadian Harvard Aircraft Association. This association is a passionate group of mechanics and pilots that are passionate about the preservation of the Harvard Aircraft. They don't just display these aircraft but offer flight experiences where you can go for a ride with one of their passionate volunteer pilots (often retired or active commercial or air force pilots). You can book a custom flight or arrive for one of their fly days offered in the warmer months. Learn more about the Harvard Aircraft Experience
Woodstock Art Gallery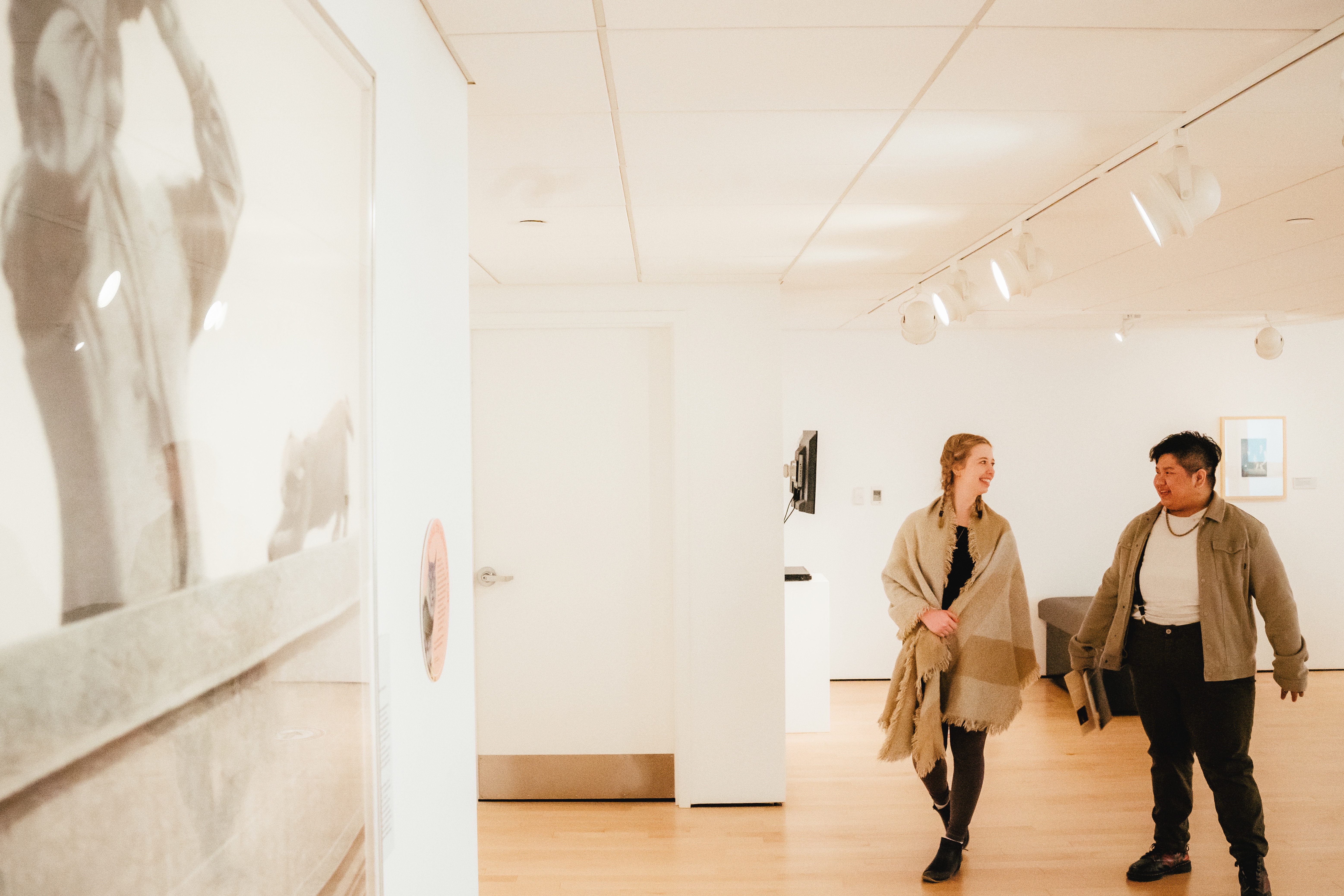 Photograph by Damian Dudek
In the small City of Woodstock, Ontario you will find the Woodstock Art Gallery. Over the past several years this gallery has been gaining a national reputation for its exhibits including dresses of Prima Ballerina Evelyn Hart, Looney Tunes, and indigenous artists. Explore 3 exhibits at the Woodstock Art Gallery including Look Again Form + Void and The Ekphrasis of Florence which celebrates the body of work of one of Canada's most acclaimed female artists of the late-19th and early-20th centuries. Exhibits are on until January 20, 2024. Learn more about the Woodstoack Art Gallery
Learn from Horses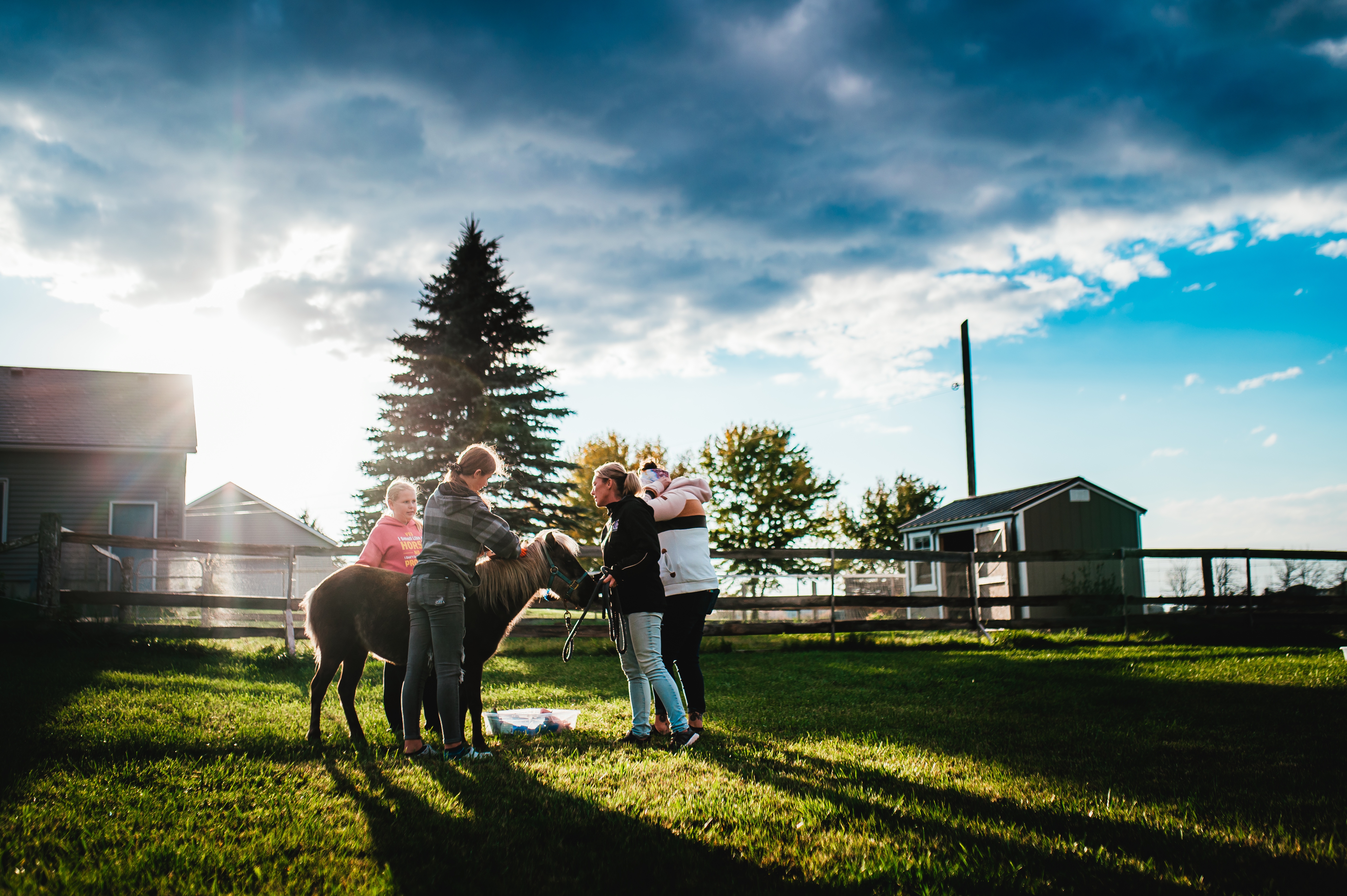 Join Alicia Wilson with Transitions and spend time with horses to learn about communication and keeping in the present moment through Equine Learning. Gather your friends, family or go for a date night with friends. Programs are available year round, and we expect you will leave this experience feeling physically different and staying in the present moment. Learn more about Transitions Equine Assisted Learning
The 1909 Culinary Academy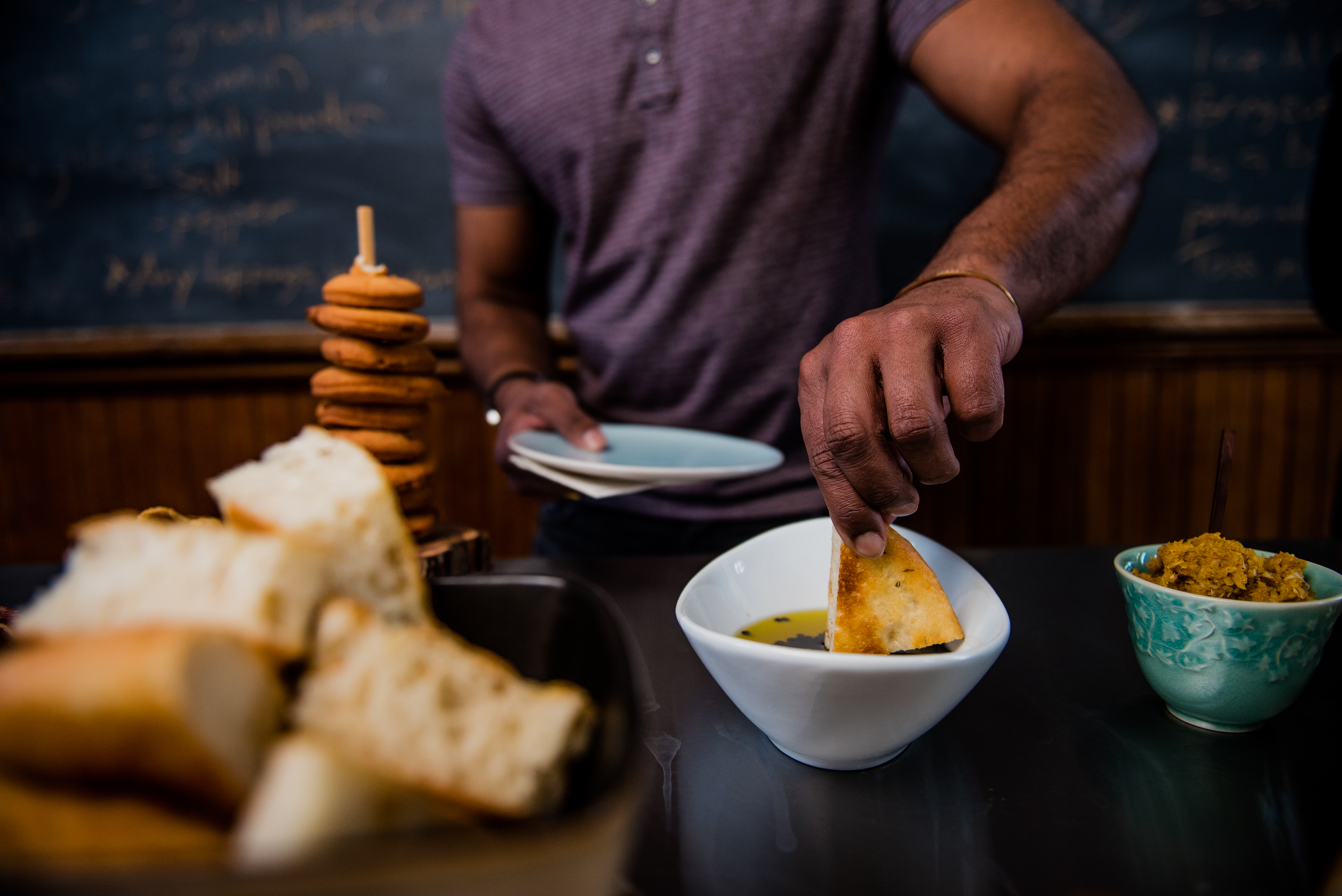 Get in the kitchen with family at the 1909 Culinary Academy. Get tickets to an upcoming session in January or book a private experience for your extended family. Enjoy learning to cook with wine, sous vide, grilling the perfect steak and so much more. Enjoy a beverage while you cook and then sit down at the end of class to feast on your efforts. Learn more about upcoming sessions or book here.
This is just a taste of experiences available in our towns and country roads. Later in the season enjoy picnics in a blueberry patch, harvest veggies and enjoy the bounty, or gain the skills and give yourself permission to embrace a new arts practice with Perennial Palettes.
We hope this helps you plan the perfect gift to celebrate and connect with those you love.