Let your passion for aviation history soar with the Canadian Harvard Aircraft Association
The Canadian Harvard Aircraft Association, located in Tillsonburg, Ontario, provides a window into the past through the historic Harvard aircraft.
Discover the Stories and History of the Canadian Harvard Aircraft Association
Read what happens when passionate volunteers work to preserve history in a meaningful way. Want to skip ahead? No problem.
The Roots of the Organization
The Canadian Harvard Aircraft Association (CHAA) had a humble start with roots in 1985. A handful of people, including former RCAF pilot, Bob Hewitt, were determined to keep the legacy of the Harvard alive and everything it meant to Canada and the world.
It started off at the Woodstock Flying Club, but has evolved over the years as it acquired its very first Harvard aircraft – a move that put the association on track to become the largest of its kind anywhere and a leading authority on Harvards with a global reputation.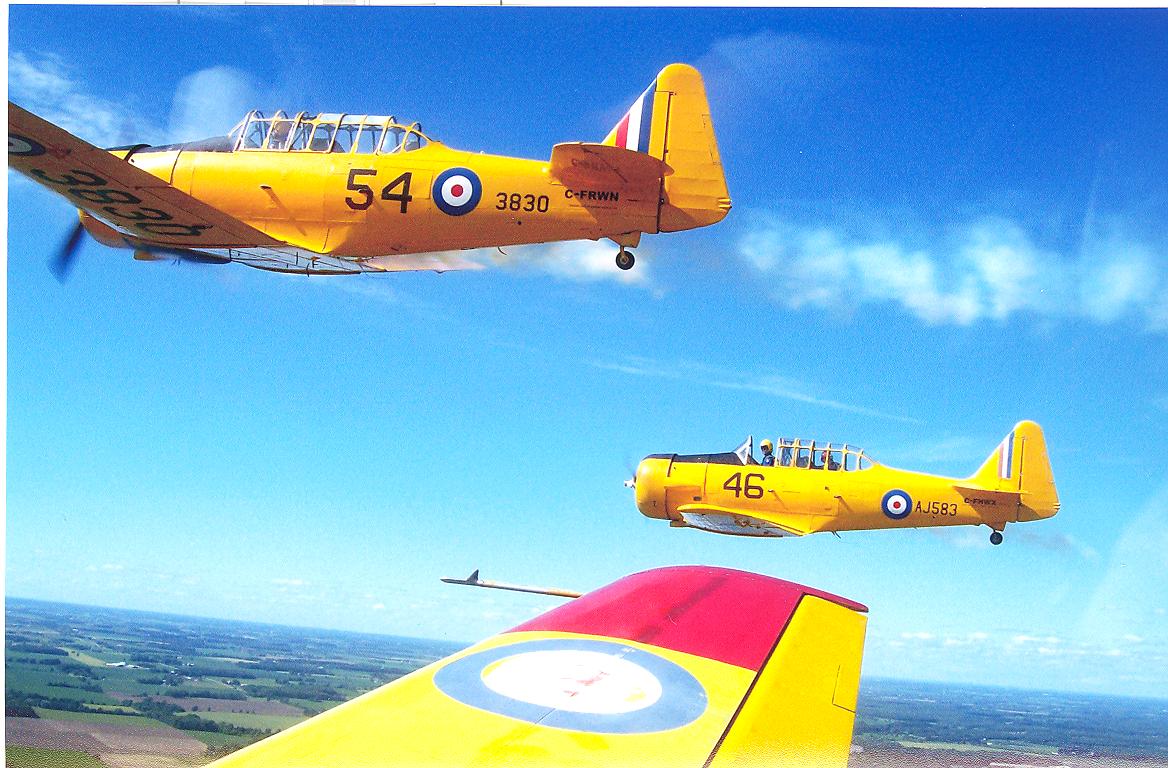 CHAA Today
Today, the Canadian Harvard Aircraft Association is part museum, part fan club, and part historical society rolled into one dynamic, not-for-profit organization largely staffed by passionate volunteers. They share a common goal: to celebrate an aircraft that played an important role in the Second World War and training RCAF pilots after the war.
The hub for CHAA is at Tillsonburg Regional Airport where it has two aircraft hangars and a welcome centre for members and guests.
You can sit in the cockpit of a Harvard, admire its design and imagine the courageous men who honed their skills in it before heading off to war. More than 130,000 aircrew came to Canada from every corner of the globe to train in Harvards to become pilots, as well as gunners, radio operators and navigators.
"It was thought that if you could fly a Harvard you could fly anything," says Terry Scott, who has been an active member of the CHAA for almost 30 years.
"You could go on to fly Spitfires, Hurricanes, Lancasters, Wellington bombers, and so forth. It was a very special aircraft to anyone who was involved in the war effort from an aviation perspective and it was certainly a very instrumental part of training in the RCAF right until the mid-1960s. The Harvard has a very long and important history in Canada."
CHAA has eight Harvard aircraft, unmissable in their signature bright yellow, and a Yale, another type of training aircraft, in its collection. Some of the Harvards are more than 80 years old, but they are maintained with the same love and care they had when they were brand new. It just takes a bit more finesse as the planes age and some ingenuity to source any hard-to-find parts.
Airworthy Planes
It's a labour of love that means these aircraft are still airworthy, allowing them to participate in air shows, do fly-bys on Remembrance Day, and take interested CHAA members on a once-in-a-lifetime flight experience of their own.
A tour of CHAA also gives you a chance to talk to the volunteers who maintain the aircraft and pour countless hours into their restoration, ask questions of the volunteers on hand, or buy a souvenir from the gift shop.
A visit provides an opportunity to learn about how you can support CHAA and participate in meaningful ways.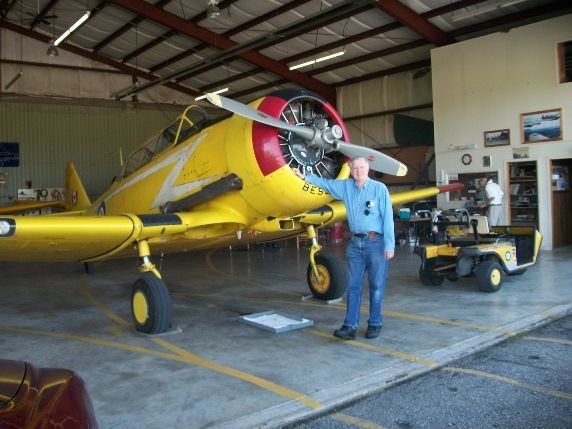 "We encourage people to get involved if they choose to and do so in a number of ways," Scott explains. "You don't have to be a pilot. You can be involved in fundraising and membership activities, or special events when we have fly days. You can be part of our maintenance crew if you can turn a wrench. Or you can even take a rag and polish up the aircraft. Whatever you can do is a valuable asset for the association."
CHAA welcomes the participation of anyone with an interest in these remarkable planes and aviation history. Youngsters under the age of 18 can get a Harvard Hawk membership, while adults and families will find a membership package perfect for them.
CHAA is an all-volunteer based organization that welcomes new members of all ages. Plus, it has family-oriented activities year-round including Fly Days during the flying season. For more information on CHAA's activites and membership, visit www.harvards.com or email info@harvards.com.
It all starts with a visit to CHAA. You'll understand quickly why so many people have a deep appreciation for Harvards and their role in Canadian history.
It deserves to be preserved and that has never been more crucial as we are losing many of the vets who have firsthand knowledge and stories about the Harvard. It is what has inspired CHAA to capture their interviews and memories on video, in photos and in written accounts for future generations to appreciate.
All of these things make CHAA a hidden gem worth discovering – right here in Oxford County.