Hikes & Hamburgers: Match up your next great hike with a hearty meal in Oxford County
1. The Great Trail + The Indigo Lounge
For the hike: Tillson Ave, Tillsonburg ON (just south of North Street) Norwich Access: Zenda Line just south of Cornell Rd on the east side. Get more info.
For the burger: The Indigo Lounge, 264 Tillson Ave. Tillsonburg, ON. (View Map)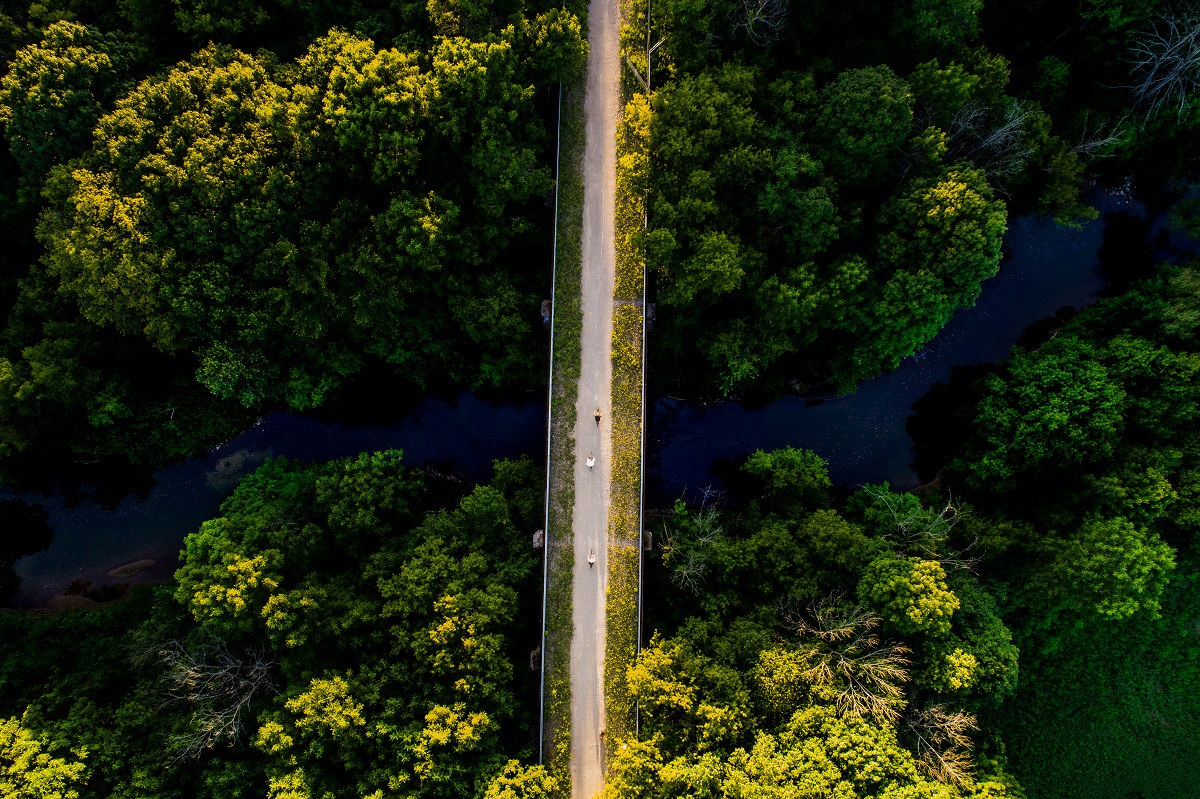 Start your day hitting up a trail that quite literally connects you to the rest of the country. The Great Trail (aka The Trans-Canada Trail) is a network that spans across Canada from coast to coast and over 27,000 km! Explore our little piece of that starting in Tillsonburg and walk as far as your little (or big) heart desires. Perfect for a morning walk or cycle, this path passes lush treed areas, through the town and even past a flower farm where in the late summer and early fall you can cut your own fresh bouquet of flowers. Of course, the trail goes on forever so when you're about half tired (haha), turn around and head back into town for that long-awaited burger.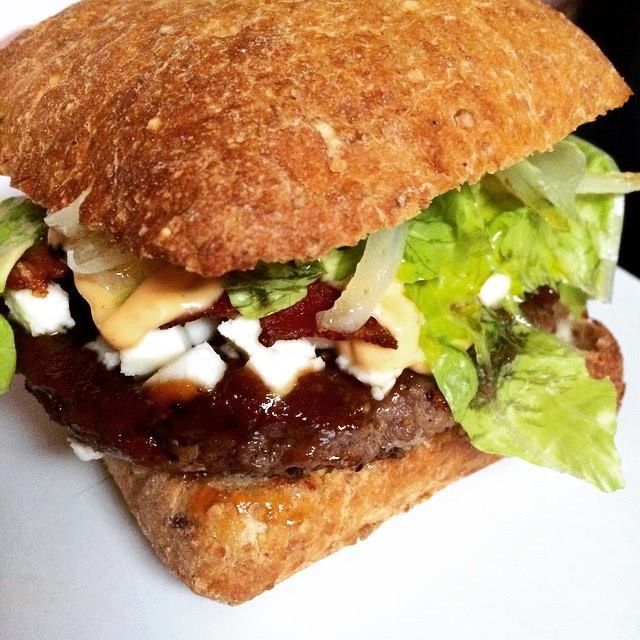 Just down the road from the trail's entrance is The Indigo Lounge Holistic Wellness Centre and Eatery. This yoga studio and cafe mix serves up delicious and healthy twists on some classic favs like their zucchini pad Thai and Nepalese momos. One of our favs on the menu though? Their juicy burger made with beef from local farmers Y U Ranch who raise Texas Longhorn cattle. Served with a side of root veggies chips and your choice of stone ground mustard, zucchini relish and a few more wonderful additions, it's the perfect mix of flavour combos for that post-hike refuel. Enjoy it in the cafe, out on the lawn or through their touchless takeout option.
2. The John Lawson Trail + Louie's Pizza & Pasta
For the hike: Accessed from Charles St. West, at the bottom of Wonham St. South, Ingersoll. Get more info.
For the burger: Louie's Pizza & Pasta, 440 Bell St. Ingersoll, ON. (View Map)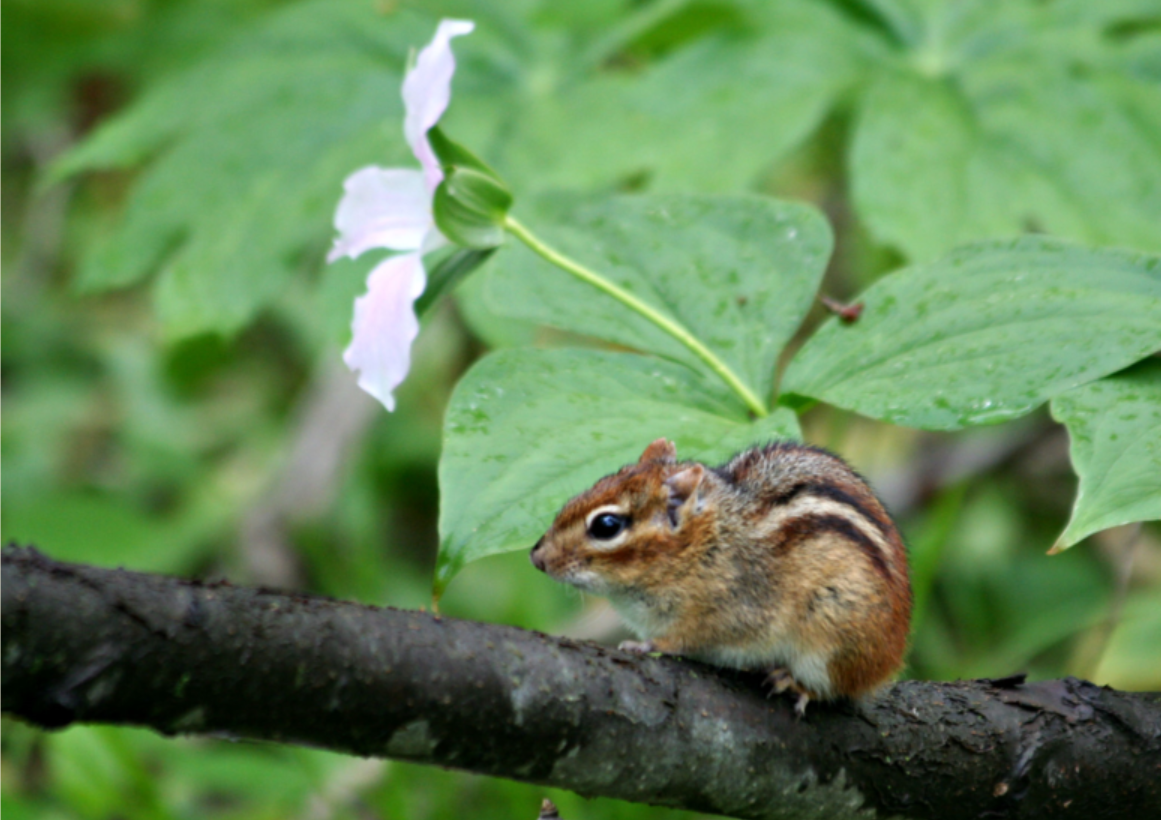 In Ingersoll, The John Lawson Park and Nature Trail is an easygoing, wide trail for those looking for a somewhat leisurely hike. Stroll along the south shore of the Thames River and enjoy one or two of several available internal loops. Maintained by the Ingersoll Recreational Trail Committee, it's a wonderful trail to enjoy your morning coffee along before lunch and is just around 2.75 km.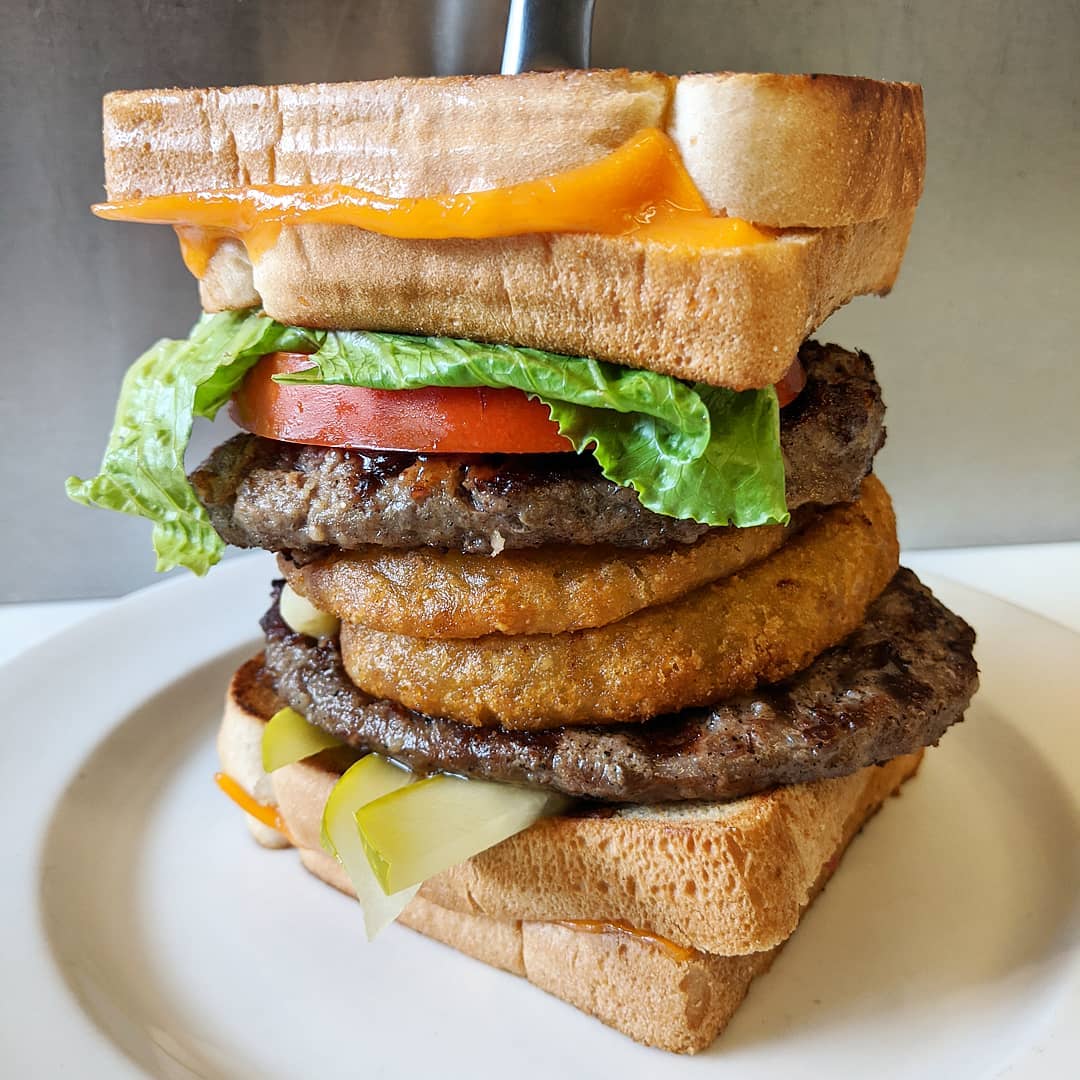 After your hike, it's time for lunch or dinner (or even breakfast)! Louie's Pizza and Pasta is a local fav for their roadhouse food, cheesy delights and twists on classic dishes. As far as burgers go, Louie's has some pretty great options. Try their Louie's Burger for a traditional burg or checkout the buffalo burger, veggie burger, whiskey burger or our fav The Stormin' Norman. What's a Stormin' Norman you ask? Well we can't wait to tell you! That's a burger whose buns have been replaced with two grilled cheese sandwiches and topped with pickles, tomato, lettuce and two thick cut crispy onion rings. Yes, that's a thing and we love it.
3. The Husky Trail at Pittock Conservation Area + Brickhouse Brewpub
For the hike: 221 Pittock Park Rd, Woodstock, ON. Please note that a day pass is required ot use this trail and can be purchased at the park's main gate. Get more info.
For the burger: The Brickhouse Brewpub, 190 Fairway Rd. Woodstock, ON. (View Map)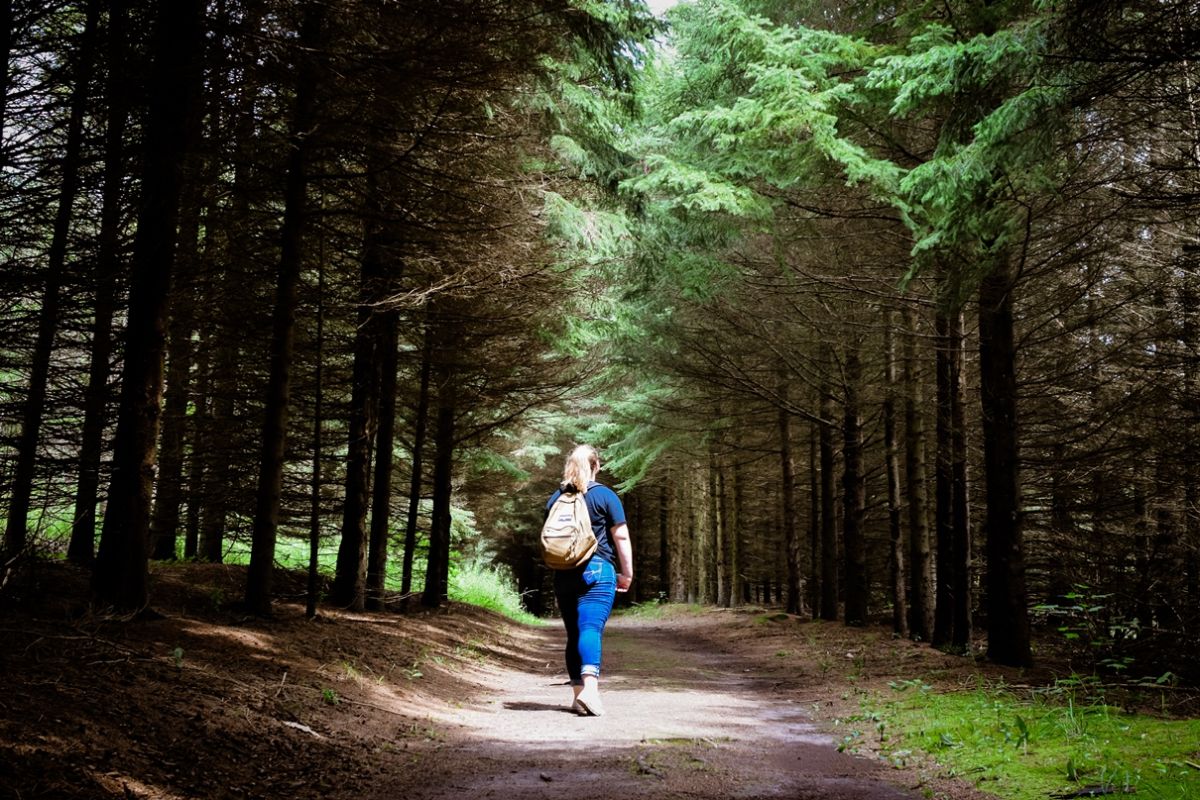 The Husky Trail is part of the beloved trail network at Pittock Conservation Area in Woodstock. Open from around the third week of April until Thanksgiving, this trail provides some of spring's most beautiful scenery. Looping through a mature pine plantation, spend some time forest bathing and taking in the bounty of Mother Nature (is that cheesy? we digress.) before heading back along a railway line to your starting point. Particularly beautiful when the sun speckles through the trees, we enjoy this trail for the entire season.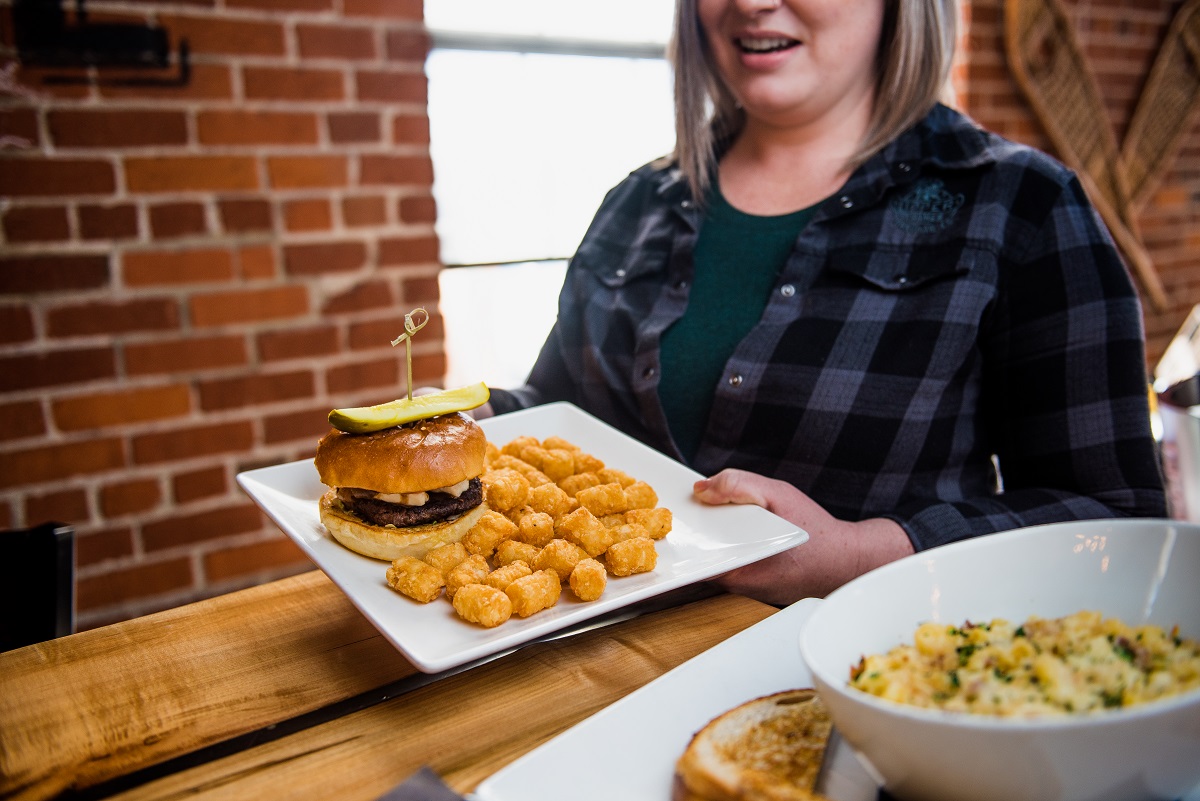 Just a two minute drive or twenty minute walk away, The Brickhouse Brewpub offers up hearty pub fair that really hits the spot. Their burgers are no different! With four different burgers on the menu, our favourite has to be their staple- The Brickhouse Burger. This burger features a delicious chuck patty, onions braised in their Timberbeast brown ale, Gunn's Hill cheese curds, bacon jam, lettuce, tomato and their Timberbeast gravy all topped onto a toasted brioche bun. They have a number of sides to choose from our fav is definitely the tots.
4. Norwich C.A. + Ritchies Ice Cream & BBQ
For the hike: Access at 18 Brock St. W. Norwich, ON. Get more info.
For the burger: Ritchies Ice Cream & BBQ, 773121 Stover St. S. Norwich, ON. (View Map)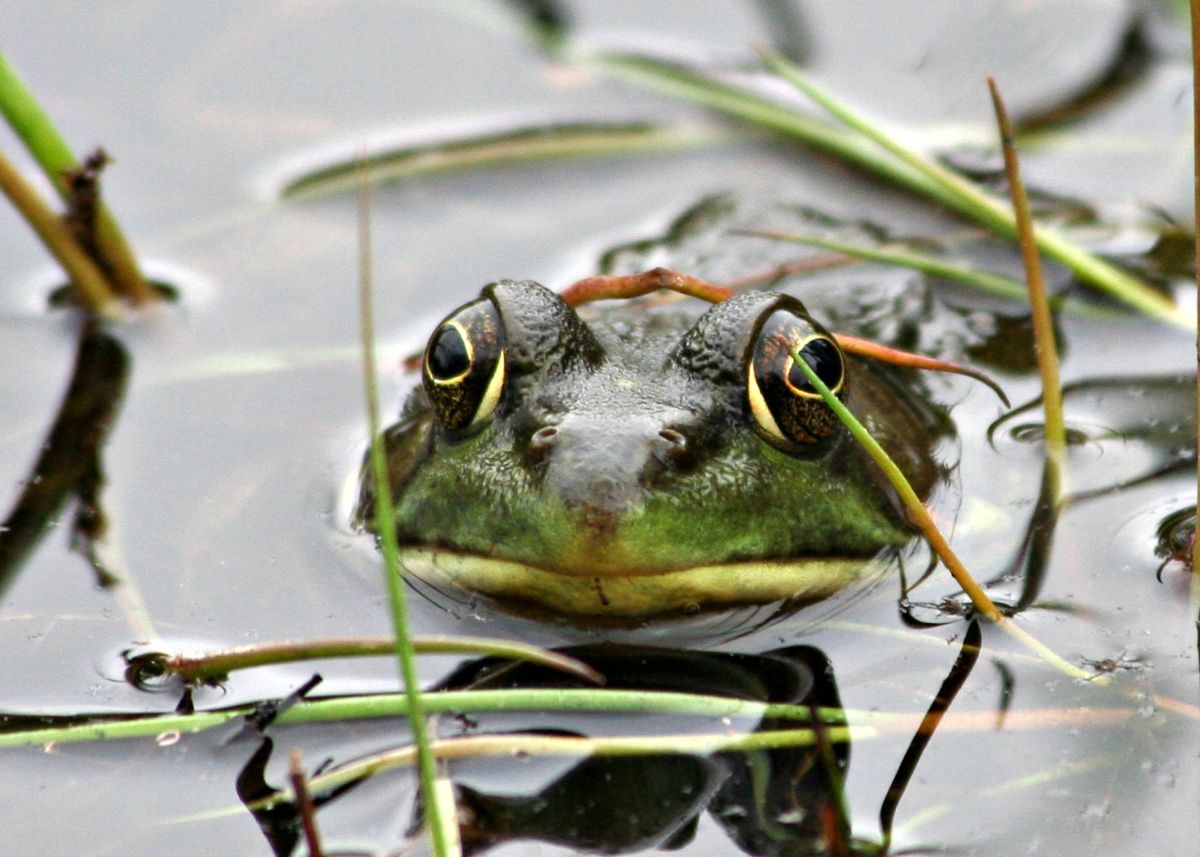 A quiet adventure off the beaten path awaits you in Norwich at the local Conservation Area. Norwich C.A. is open year-round and provides more than just a lovely nature trail (although of course, that's there too or else they wouldn't be in this blog)! On-site there is also a picnic area, a small reservoir for fishing in and a playground!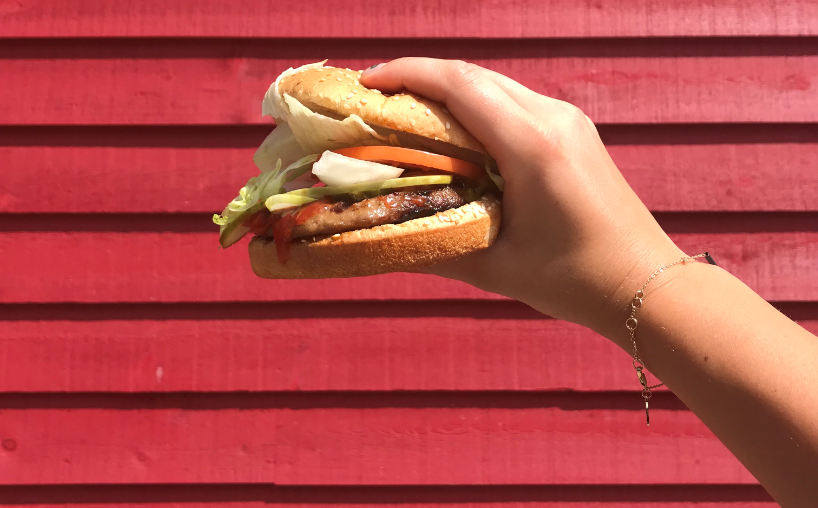 After your hike through Norwich Conservation Area, the logical choice is Ritchies Ice Cream and BBQ. Open now for the season, Ritchies serves up Norpac beef burgers, brisket, fresh-cut fries, Shaw's Ice Cream, poutine, pickles and so much more. This roadside stop is perfect for a warm, sunny day. Just order at the takeout window and enjoy on one of several picnic tables.
Want more local food and outdoor news? If you love both (or even just one) then you'll love our Oxford Insider newsletter.