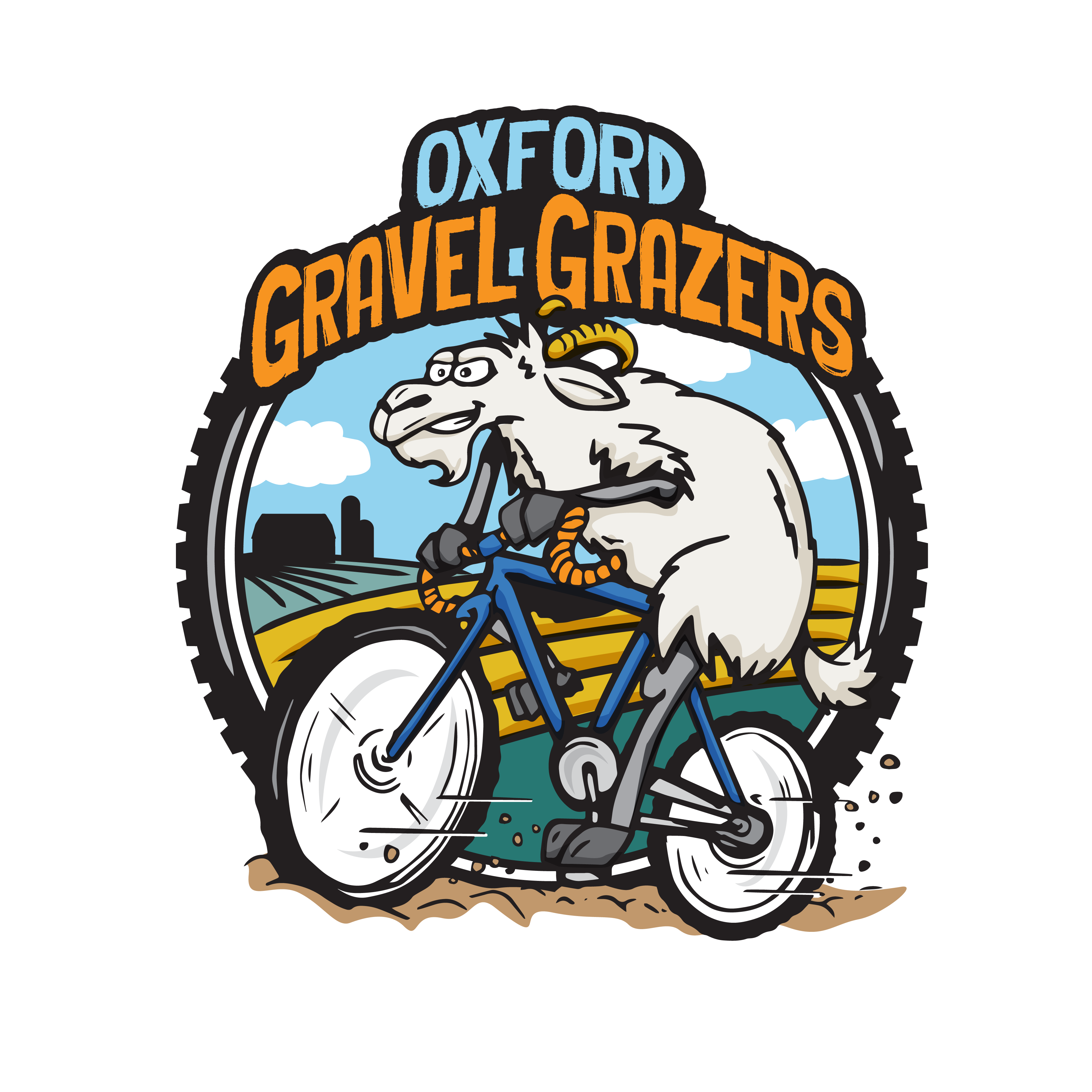 Experience Level: Moderate to difficult. Experienced.
Route Surface: Primarily gravel roads, some unpaved trail and paved segments. Gravel, cyclocross, hybrid or mountain bike reccomemded.
Route Length: 73km
Route Description:
Set out on this true Oxford gravel grinding adventure from Roth Park, Woodstock. Quickly cross the dam and head off-road via the rough ready and tree lined Hickson Trail for an early 7.5km. Bail on the trail on Braemar Road, a quiet country tree lined gravel road that dips and drops over babbling brooks and the occasional wetland. Connecting from Township Road 9, roll onto some of the most scenic gravel roads in Oxford County; Hubbard, King and Wolverton. If the timing is right, take a detour to one of the half way stops to refuel at Bright Cheese or Trails Edge Tavern in Plattsville. For a longer stop book ahead for an afternoon matinee at Walters Theatre, a truly unique country barn performance experience. If energy abounds, you have the right bike, and have created a membership in advance, rock onto the mountain bike trails at the Pines, before returning to the start via the delightful trail and last couple of kilometres alongside the Pittock Reservoir.
Route Notes:
Hickson Trail is a multi-use trail, give way to hikers/pedestrians. Caution crossing at busier intersections of north south roadways and also short segment on Oxford Road 29 with Highway 401 exit ramps and crossing. Slow down for passing traffic and agricultural vehicles. Be aware that gravel roadways are maintained at various times throughout year, and while generally in good condition, may be in varied states of repair which can include fresh grading. As on all cycling routes, exercise caution at all times.
Start/Finish Point: Roth Park, 680 Highland Dr. Woodstock, ON. (View Map)
Stops Enroute (seasonal hours, check website before visiting):
- Hickson Trail: South section of Hickson Trail off of Pittock Road (View Map), www.hicksontrail.ca/about-the-trail
- Walters Dinner Theatre- 836074 Hubbar Rd. Bright, ON. (View Map), www.walterstheatre.com
- Bright Cheese & Butter- 816503 County Rd. 22, Bright ON. (View Map), www.brightcheeseandbutter.ca
- Trails Edge Tavern- 46 Albert St. Plattsville, ON. (View Map), www.trailsedgetavern.ca
- The Pines Mountain Bike Trails- 745751 Township Rd. 4 Woodstock, ON. (View Map), www.woodstockcyclingclub.ca/trail_map
- Pittock Conservation Area- 221 Pittock Park Rd. Woodstock, ON. (View Map), www.pittockconservationarea.ca
Additional Information and Resources:
- Tourism Oxford: www.TourismOxford.ca
- Ontario By Bike: www.OntarioByBike.ca/southwestontario (find locations of certified bicycle-friendly businesses in Oxford County)
Disclaimer:
Cyclists are encouraged to evaluate the route based on level of experience and comfort level on cycling on gravel, and be prepared that dust and gravel may become airborne at all times. By using this route map, cyclists demonstrate they have read and understood the safety rules and disclaimer. It is a suggested route only. The suggested route does not have formal bike lanes and all cyclists ride at their own risk. Road conditions and traffic levels may vary from time of map printing or posting. Caution and common sense must be used when sharing the road with motor vehicles. Cyclists must comply with the Ontario Highway Traffic Act, R.S.O. 1990, C.H-8 as amended. Oxford County does not assume any liability whatsoever for cyclists travelling upon a suggested route. Oxford County is not responsible for any loss, costs or expenses incurred by cyclists while travelling upon suggested routes.