Tips and Tricks to make your next cycling trip to Oxford a hit!
Beautiful farmscapes and quiet country road routes that offer both rolling hills to scenic mountainbiking trails make Oxford a fantastic place to unplug on your next cycling trip. Located where the 401 meets the 403, Oxford is just 90 minutes from Toronto and two hours from border crossings at Windsor, Sarnia and Niagara. Below, explore our various routes (for mountainbiking and roads), find epic itineraries for your next cycling adventure and find the resources and tools you need for your trip.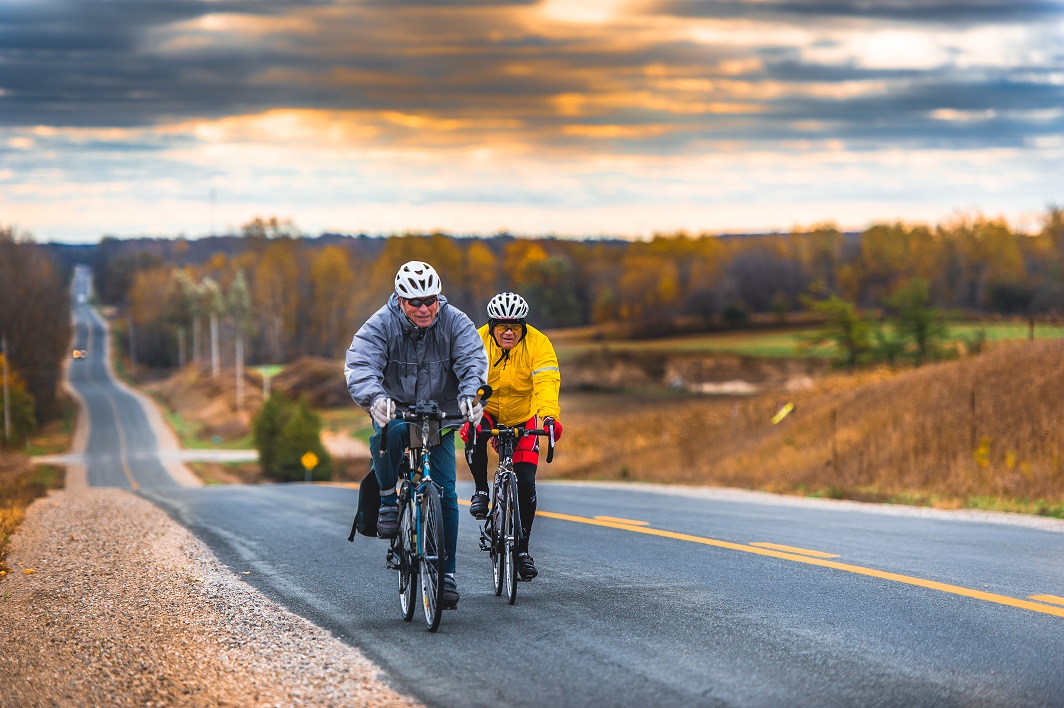 ---
Bike-spiration
Sometimes planning your cycling trip takes a little creativity. Lucky for you, we've done the lag work for you. Select the itinerary that suits you, point your wheels towards Oxford and enjoy.
Wheelie Great Family Fun: If you love to cycle but your partner does not, this itinerary allows for your long, relaxing ride in the morning and packs the afternoon full of family fun. Check out ahh-worth attractions, splash at the water park and enjoy farm fun that can't be beat.
Get Mooo-ving: Cruise your way through Oxford on one of several routes and enjoy great stops along the way. From the scenic to the challenging, all of our routes have something beautiful, fun and delicious to offer.
We the North (of Oxford): This 90 km of road ride (which can be shortened if you prefer) takes you past large dairy farms, great breakfast joints, exciting galleries and more. Explore this end of the county from your bicycle at a leisurely pace or challenge yourself along the way.
Choose Your Own Adventure: Cycling in Oxford: No two cyclists are alike so why should their rides be? Use this 'choose your own adventure' style blog to create the perfect itinerary for your next ride.
The Pines: Enjoy lush forest and trails for a wide variety of skill levels. Read on for details on the trail network, distances and more.

Wildwood Conservation Area: Wildwood Conservation Area provides scenic rides for many different skill levels and terrain preferences. Enjoy mountainbiking here and read on for trail details.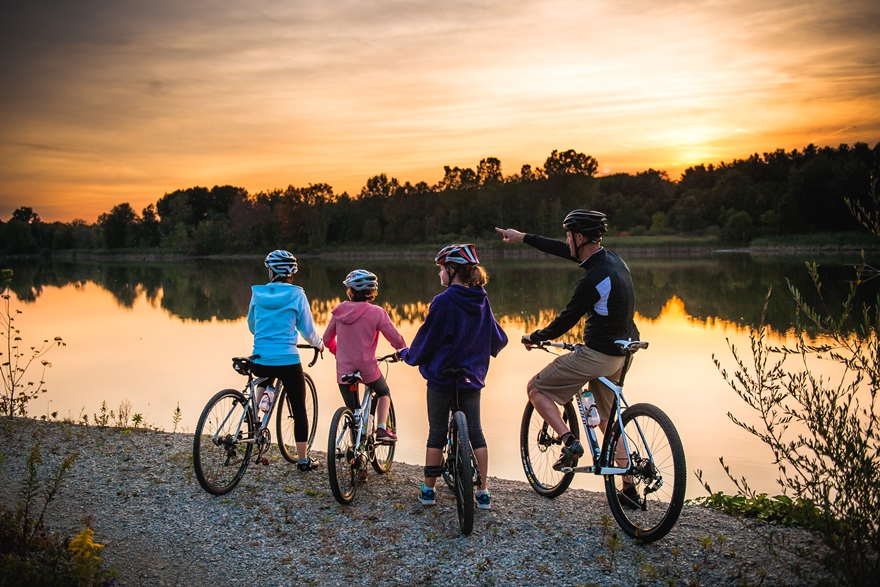 ---
Routes
Explore this beautiful county with pre-made routes designed specifically with the cyclist in mind. Just choose whether you'd like a road route or mountainbiking and the rest is done for you!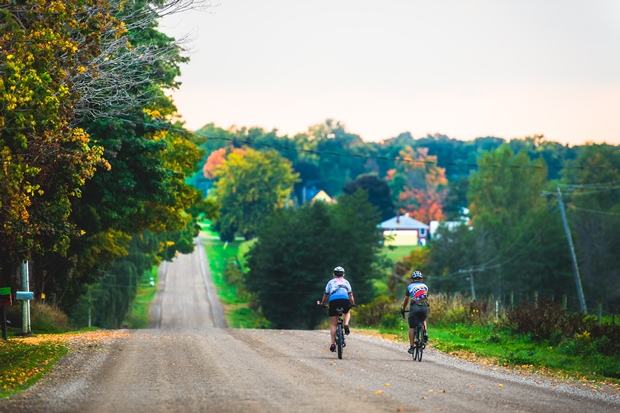 Road Routes
All links are clickable downloads.
Drumbo Innerkip Plattsville (67 km, advanced, paved)
This tour of Oxford's small communities is scenic and long. Discover hidden gems like bakeries, pubs and an 1800s cheese factory.

Foldens Sweaburg Salford (17 or 31 km, easy-moderate, paved except 1.25km side road to/from Triullium Woods)
This leisurely ride between Woodstock and Ingersoll provides many great stops along the way including Leaping Deer Adventure Farm and Market and Jakeman's Maple Farm.

Harrington Lake Side (39 km, moderate-advanced, paved)
Discover the hamlet of Harrington, explore the lovely historic grist mill and cycle past a beautiful pond trail.

Norwich Otterville (34km, easy-moderate, paved)
This quiet countryside ride will get cyclists deep into the heart of rural Oxford in the quaint communities of Norwich and Otterville.

Ingersoll Woodstock (34 km, easy-moderate, paved)
Have a blast on this recreational ride past Leaping Deer and The Beachville District Museum. Start from either Woodstock or Ingersoll and get a taste of both town and country.

Thamesford North (52 km, moderate-advanced, paved)
Taking you along one of the county's most scenic roads, you can enjoy wide sweeping views interspersed with dense forest.

Tillsonburg Airport Run (27 km, easy-moderate, paved except for tail in Tillsonburg and 3.5km on Airport Road)
Take trails and quieter town roads in and out of Tillsonburg, exploring more of the pretty countryside.

Woodstock Pittock Resevoir (16km, easy, mixed paved and unpaved)
This route along and through Pittock Conservation Area is beautiful and in places runs along the water's edge. Perfect for a nice spring day!

Oxford Century Ride (156km, advanced, paved)
Challenge yourself on the ultimate milestone ride and this 100 mile tour across Oxford County. Ideal for the goal-setting cyclist, you're sure to feal accomplished at the end of your ride.

Oxford County North (90km, advanced, paved)
Exploring the northern edge of the county, road riders will feel happy to cover large distances on quiet country roads.

Oxford County South (92 km, advanced, paved)
This long ride through southern Oxford is great for those looking to be challeneged or recreational riders looking for leisurely-paced longer rides.
---
Resources
These tools will help make your cycling trip in Oxford County all riding and no organizing. Whether you need a map, a repair or the nearest bike-friendly location, we have you covered. Have us do the work for you and mail you an info package.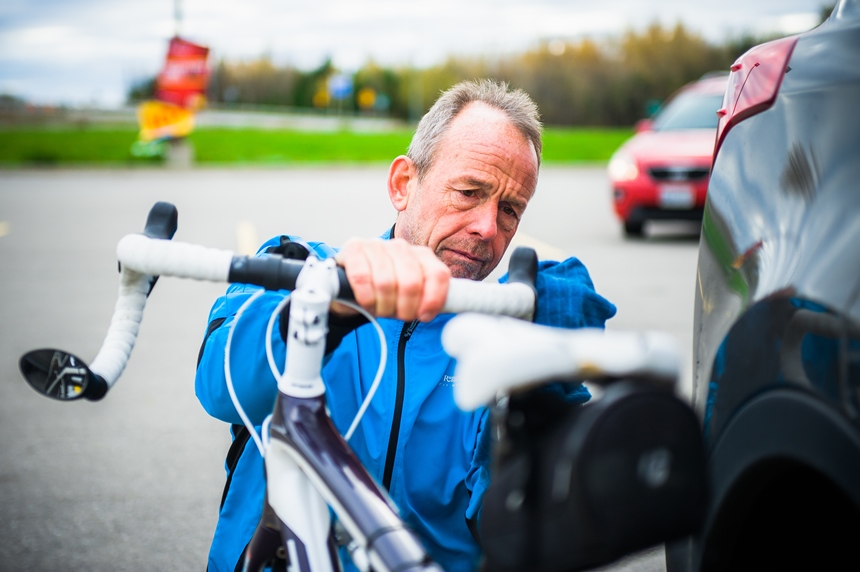 Ride Oxford Map: The Ride Oxford Map offers waterproof road routes, places to stop along the way and trip inspiration ideas. You can download a copy or have one mailed to you.
Cycle Repair: Run into a little trouble on your ride? Not to worry! We have several places to get your bicycle repaired. Check out Pedal Power or Oxford Source for Sports in Tillsonburg or Woodstock.
Bike Friendly Locations: Check out our list of bike friendly locations in Oxford County.
Local Events: Get social with your rides at these fun events!
Dairy Capital Race- every September
Totally Wild Mountainbike Adventure
Ride Don't Hide
That Dam Cross Race
Woodstock Cycling Club Rides
Silver Spokes Club Rides
Ingersoll Safe Cycling Month Rides