3 Hiking Trails in Southern Ontario: Get off the beaten path in Oxford County
Where Should I Hike?
So...you want to get outdoors, eh? If you're looking for a quiet hiking trail in Southern, Ontario, look no further than Oxford County.
Oxford is home to approximately 160km of trails that range from the simple and easygoing to a bit more challenging. Never heard of it? No worries. Oxford County is located right where Highway 401 and 403 meet up.
Oxford is made up of three major towns/cities (Woodstock, Ingersoll and Tillsonburg) as well as several smaller municipalities. About 1h40 minutes from Toronto and about 30 minutes from London, this agricultural hub is scenic and lush, making it a great stop for a weekend getaway or even a day trip.
Read on for three of our favourite hikes in the area and note these aren't the biggest or flashiest trails. They're hidden gems, tucked away that we've grown to know and love.
Hike with Nature and the Locals in Mind
Before we dive into sharing our secrets, we'd be remiss if we didn't ask you to follow a few simple rules when visiting us so that we can help keep Oxford a beautiful place for years to come.
When you're on trails, please remember to leave only footsteps and take only photographs (or unplug)! Carry out all trash with you (note not all of our trails are equipped with bins) and try not to disturb flora and fauna.
If you're visiting a trail and the designated parking area is full, please move to a different trail or come back at a different time. These parking areas help us to keep capacity limits in place so that too many people don't use the trails at once.
Please give wildlife space. Even if an animal isn't moving, it may be protecting its young or laying eggs. A little breathing room goes a long way!
Stay on the marked trail.
Consider how you share the trail. Social media is wonderful but sometimes a geo-tag can bring way more people to a site than it can handle. If you love our trails (and we hope you do), consider telling friends and family who you know are responsible in person rather than posting it with the geo-tag.
Okay now that, that's taken care of- onto the trails!
3 Hiking Trails to Check Out in Southern Ontario
1. Vansittart Woods
Where: Blandford Road, north of Hwy #2. Located on the west side just north of the Highway 401 overpass (View Map)
Get more trail info.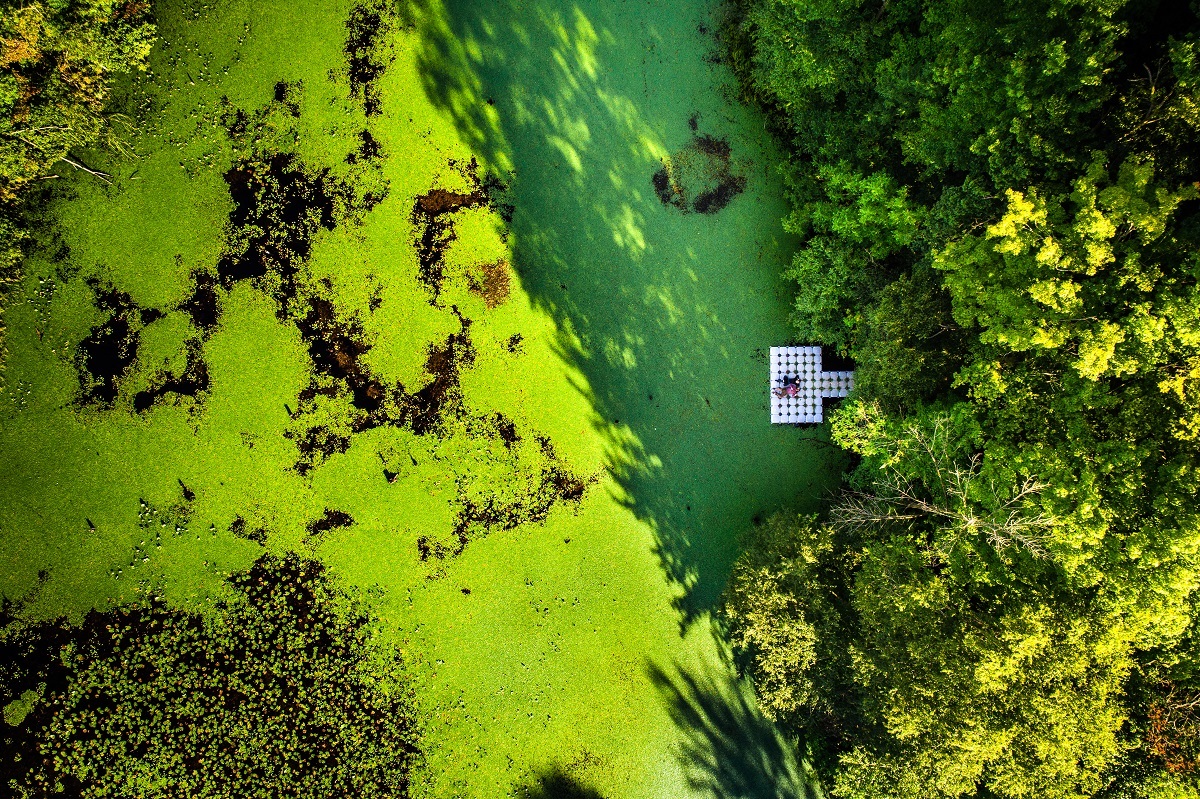 Vansittart Woods is located on the outskirts of Woodstock, Ontario and is run by the Thames Valley District School Board.
While most of this trail is relatively flat, there is a long incline as the trail weaves through a mix of hardwood and pine forests. This scenic trail comes out on a small body of water on which there is a floating dock to relax on, on nice and sunny days.
Because this site is owned and used by the school board, it's important to note that it is only open to the public Mon-Fri after 3 pm as well as on weekends and holidays. In the wintertime, this trail is used for snowshoeing and cross country skiing when conditions allow.
2. Chesney Wilderness Area
Where: Oxford Rd. 29 (north side), just west of Oxford Rd. 22 (View Map)
Get more trail info.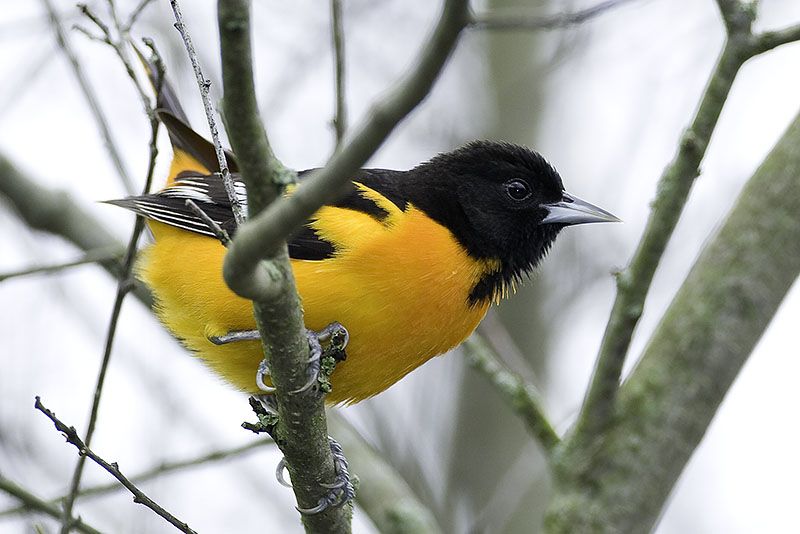 This short, relatively easy 4km trail is a great fit for those bringing their family in toe! Starting on a wide grassy lane, this trail is open to hikers year-round and snowshoers in the wintertime when weather conditions permit.
Winding through a mature hardwood bush with one steep but fairly easy incline and a few smaller ones, you'll see everything from pine and cedar trees to a wetland area and a field. It's a great way to see the mix of vegetation and lushness of Oxford County in an easy way.
3. The Carroll Trail
Where: Access this trail at 21 Van Street, Tillsonburg ON. (View Map)
Get more trail info.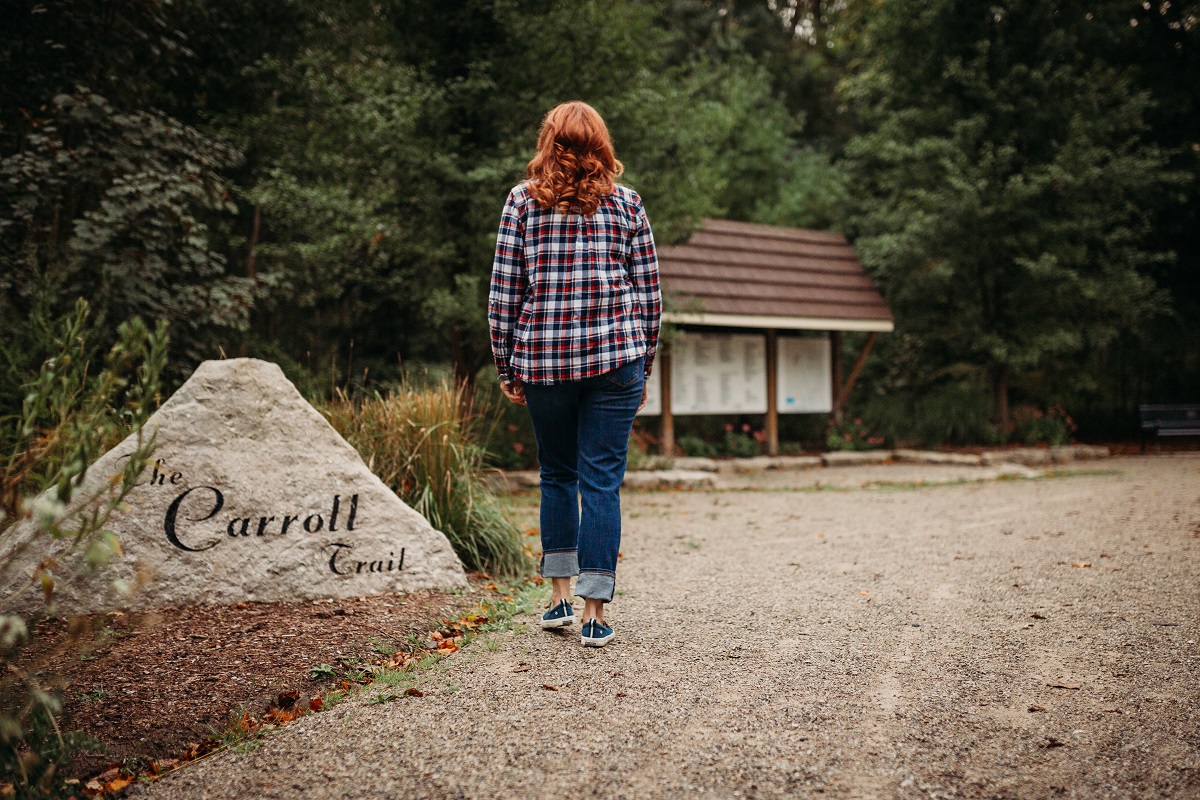 Just minutes from Tillsonburg's charming downtown, The Carroll Trail is a favourite among locals.
Starting in Coronation Park (a great picnic spot complete with a jungle gym for the kids by the way), this trail meanders along a babbling creek, on several bridges that overlook the water and even underneath a major 1880s railway trestle.
Linking up with the Tillsonburg Golf Course Trails, you can make your hike as short or as long as you want to. When you're done, consider checking out the charming shops, spots to eat and more in downtown Tillsonburg.
Discover Southern Ontario's Beauty
These trails may be simple and quiet but they make up for what we love about Oxford County and Southern, Ontario. There's always an opportunity to get outside and discover nature. If you'd like to check out some other trip ideas through Oxford County, consider signing up for our Oxford Insider Newsletter.
Trip Ideas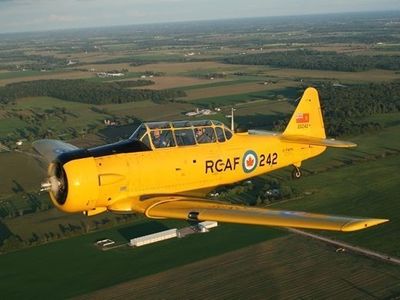 The Canadian Harvard Aircraft Association, located in Tillsonburg, Ontario, provides a window into the past...