Oxford County Cheese Trail Photo Opps
As the home of Canada's dairy capital, it should be no surprise that Oxford County is also home to some fantastically instagram-worthy photo opportunities. If you're out exploring the Oxford County Cheese Trail, don't miss out on these selfie stops, 'your face here' cutouts, beautiful scenery and more. Read on for some of our favs and be sure to use #TryTheTrail so we can see what you snap!
---
Cheese Aging Rooms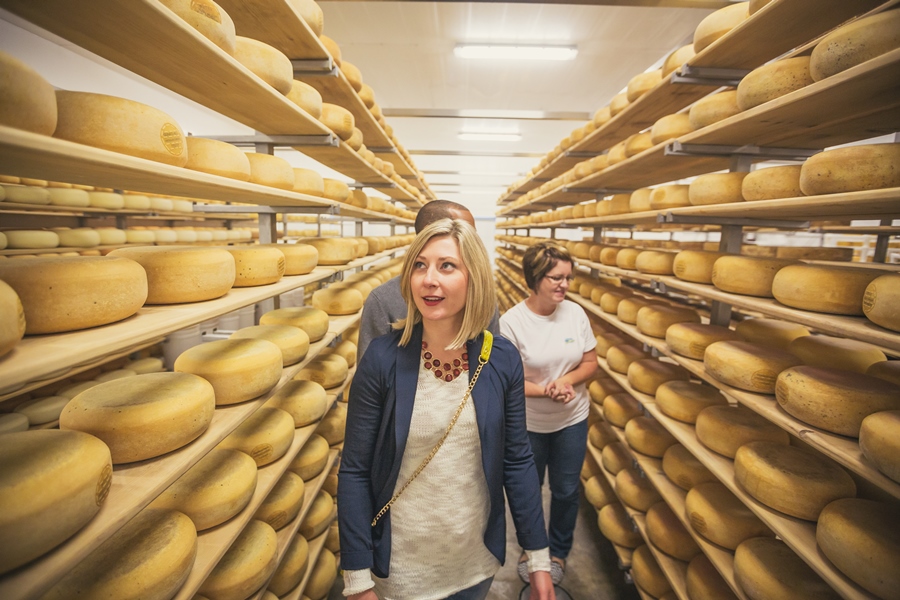 There's something beautiful about hundreds of wheels of cheese stacked on shelves in coordinating colours. From vibrant yellows and reds to vintage, old Hollywood-style wheels, the opportunities for gorgeous photos are endless. Both Mountainoak Cheese and Gunn's Hill Artisan Cheese do pre-booked tours. Call ahead and book!
---
Mouse and Cheese Cut Out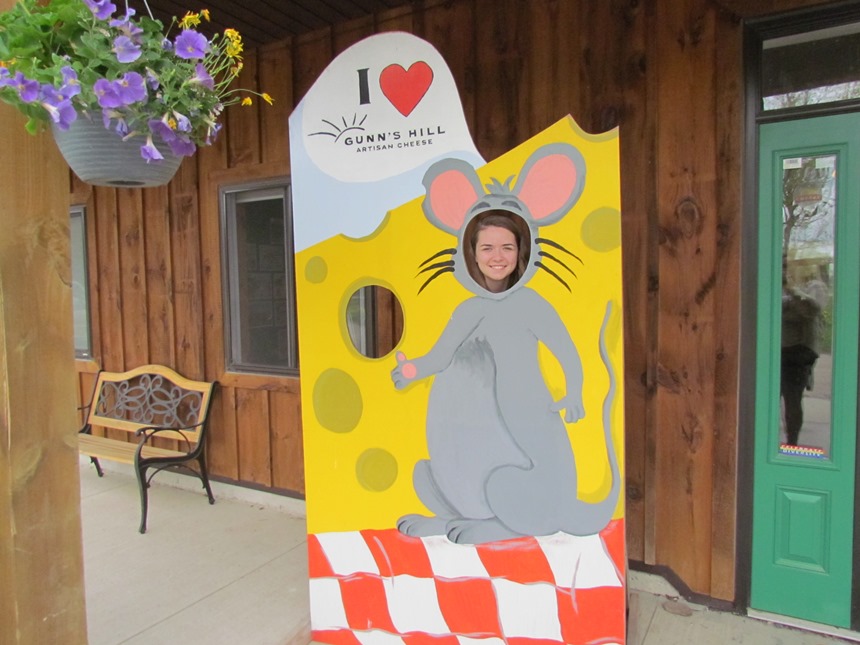 There's no shame in being goofy! Pop your head behind the popular mouse and cheese cut out at Gunn's Hill Artisan Cheese to inspire your inner child.
---
Cheese Maker Photo Opp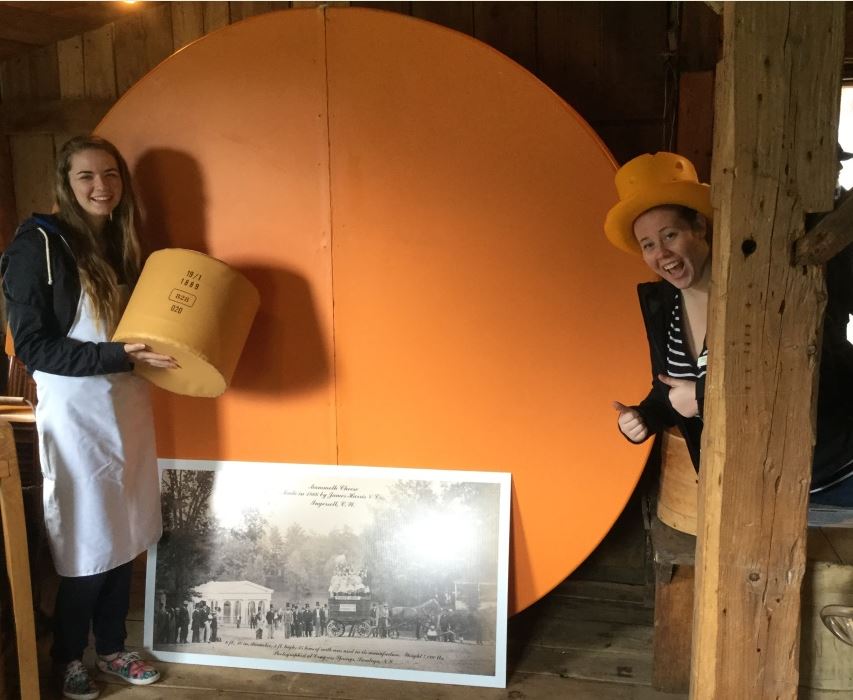 While we can't condone sticking your hands in any real vats of curds, we can definitely encourage a cheese maker photo opp at Ingersoll Cheese Museum! Stand beside the replica mammoth cheese wheel, grab an apron and a stunt wheel of cheddar for a legendairy snap. Don't forget to visit the Cheesy Playground behind the museum on your way out!
---
Growler Wall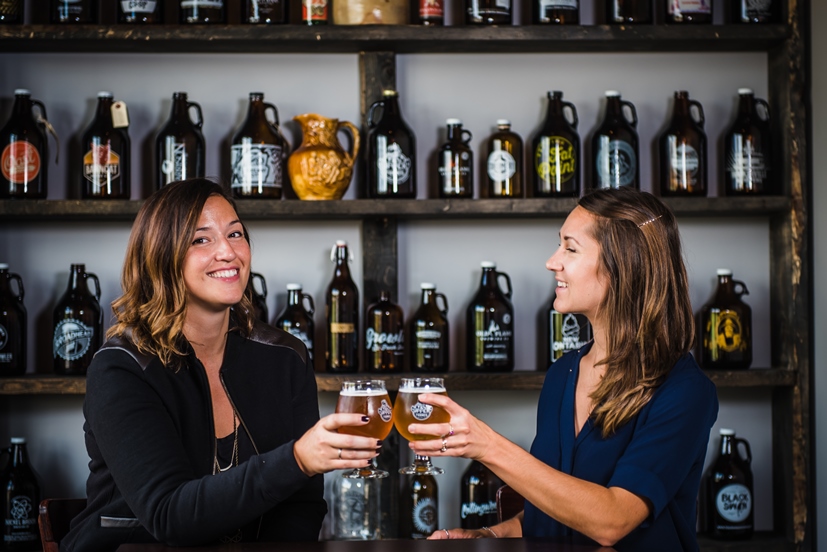 This wall at Upper Thames Brewing Company features growlers from all over Ontario and makes for a great spot to take portraits or group photos. Also in the brewery? Canoes hanging from the ceiling and a beautiful live edge bar top.
---
Springbank Snow Countess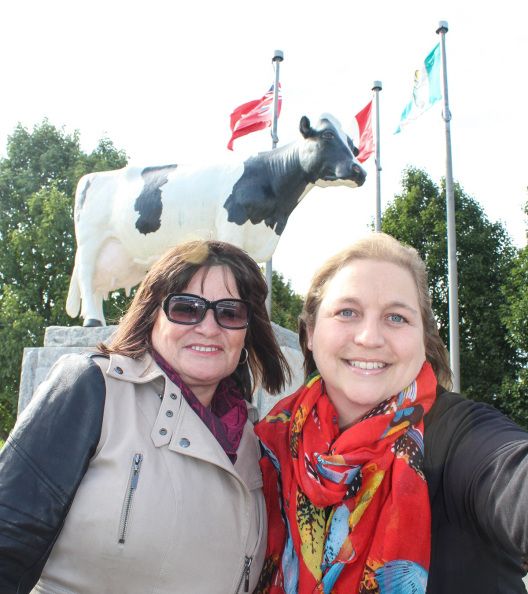 This beauty of a heffer once held the world record for butter fat production. Proud to say the least, Woodstock erected a statue in homage to the Springbank Snow Countess which sits at the corner of Springbank Ave. and Dundas St. Local couples will even take wedding photos with her!
---
Jakeman's Maple Farm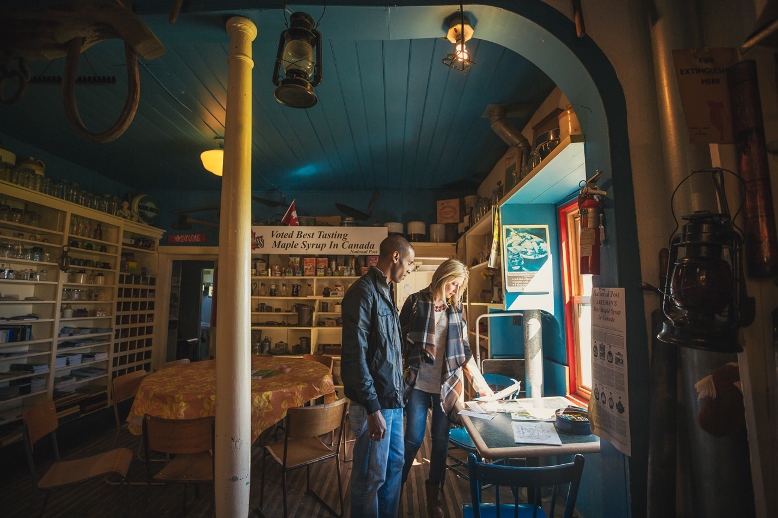 Jakeman's Maple Farm is located in a former post office built in the 1700s so it's no surprise vintage-style photos here are a must. Inside, snap shots of syrup bottles gleaming in the sun or hit the trail beside Jakeman's to see the trilliums in full bloom.
---
Butter Churning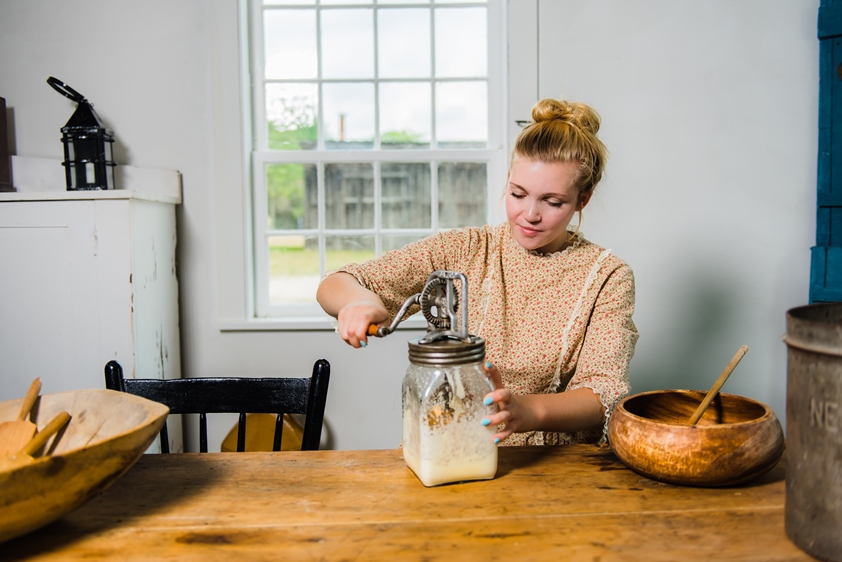 At Norwich Museum, you can try your hand at butter churning the way the pioneers did it. Better yet, you get to sample the fruits of your labour! Photos at the churn are a must and while you're there, check out the beautiful Gore Church and restored Quaker home on site.
---
Hope you have a great time exploring the Oxford County Cheese Trail and snapping shots along the way!