Mountainoak Cheese Ltd.
See what it means to craft cheese from field to table with a tour of Mountainoak Cheese. In 1976, owners Adam and Hannie van Bergeijk took over the family dairy farm in Holland and attended cheese making school in Gouda. This led to a promising career that landed Hannie and Adam several awards. The couple moved to Canada in 1996 and focused on the art they'd always loved. Today, they enjoy a state of the art facility (book a tour) using milk from their own herd. They have over sixteen kinds of goudas, including Black Truffle, Wild Nettle as well as their award winning Farmstead Premium Dutch GOLD and smoked.
Products: Products: 20 plus varieties of Farmstead Gouda as well as Quark, Curds & Milk
Open Mon - Sat, 9am - 5pm. Closed Sundays and holidays.
Facility tours usually available on the last Saturday of the month. Check out our website for updated information.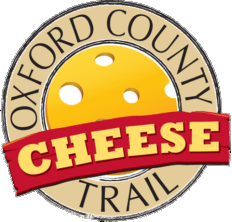 Cheese Trail Offer: Tastings, Pre-Booked Tours & Shop
Contact Information
3165 Huron Rd, New Hamburg