Jakeman's Maple Farm
For over 140 years, Jakeman's has been perfecting Ontario maple syrup craftmanship. Five generations of maple producers exploring new flavours and techniques has made their products famous far and wide. Jakeman's Maple Products range from granulated maple sugar, maple spread and maple syrup (all taste great with local cheese and fruit)! Guaranteed to please any maple lover.
Don't forget to check out the gift shop where you can shop a wide variety of local artisan vendors in our gift shop. We have handmade jewelry, signs, artwork, local honey, and more!
Hours:
Monday – Wednesday 9:00am to 6:00pm
Thursday – Friday 9:00am to 4:30pm
Saturday – Sunday 10:00am to 4:00pm
Products: Maple Syrup, maple cream cookies, maple sugar shortbread, maple spread, maple sugar, maple candies, maple tea, maple coffee, artisan goods and more.
Visit our store when you explore the Oxford County Cheese Trail.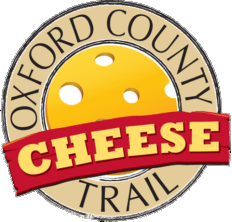 Cheese Trail Offer: Maple Sugar Brie Topper
Contact Information
454414 Trillium Line, Beachville, ON N0J 1A0 (Just west of Sweaburg)
Monday – Wednesday 9am to 6pm | Thursday – Friday 9am to 4:30pm | Saturday – Sunday 10am to 4pm