9 Ways to Experience Beautiful Blandford-Blenheim
The time has never been better to explore Ontario's scenic back roads. Rather than a busy city or small town, this itinerary brings you into Blandford-Blenheim and it's all about the hamlets, the villages and stops along the way. It's in these small communities and rural jaunts that you'll find some of the county's best gems from culinary destinations to cultural stops and outdoorsy adventures. Your rural romp awaits at these 7 spots.
1. Take in a Live Show at a Scenic Rural Venue
Where: Walters Music Venue, 836074 Hubbard Rd. Bright, ON. (View Map)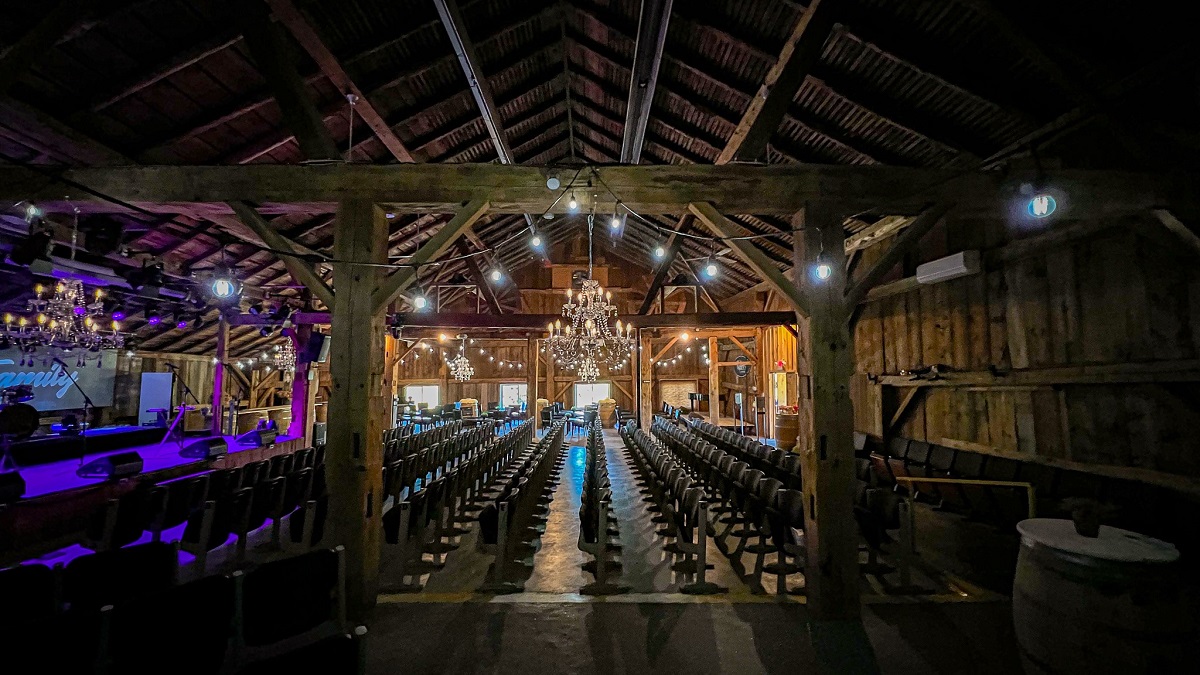 Only minutes from HWY 401, your trip to Walters Music Venue will bring you along beautiful back roads to a historic barn theatre that is over 200 years old.
Tucked away on a scenic farm property, you'll be astounded to find this picture-perfect spot the launchpad for magnificent hot air balloon rides and world-renowned talent that draws in music lovers from far and wide.

Run by the very musical Walters Family, this group of five have been playing music together their entire lives, on cruise ships, their own television shows and the renowned Ryman Auditorium in Nashville, TN.
The Walters Music Venue not only sees performances from the family but also class acts from all over the world. You will love the shows, scenery and excitement at this one-of-a-kind destination that operates from June through October annually.
You can find tickets to your next show online.
2. Enjoy Award-Winning Gouda, Quark, Curds and More
Where: Mountainoak Cheese, 3165 Huron Rd. New Hamburg, ON. (View Map)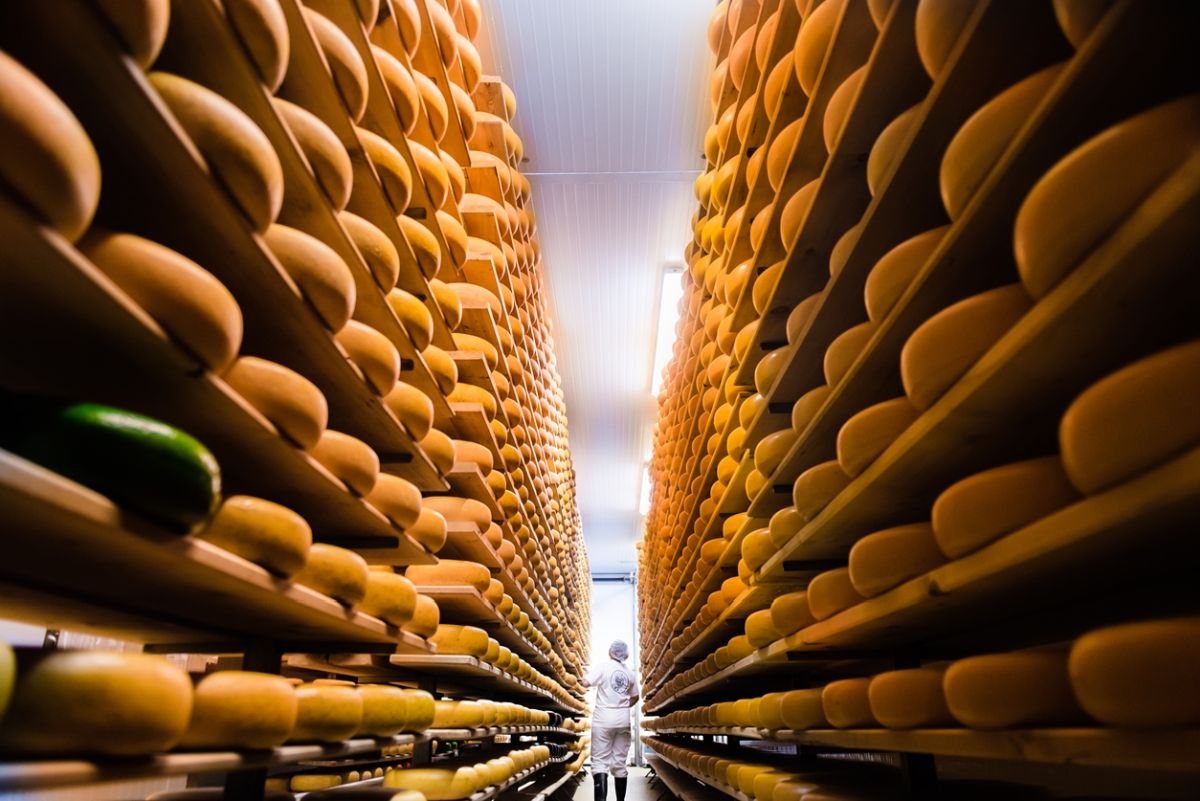 If you love cheese (caught us), then add Mountainoak Cheese to your Oxford County Bucket List.
This award-winning cheese plant is owned by Adam and Hannie VanBerjeik who studied and won many accolades in the city of Gouda, Holland before coming to Ontario. Settling in New Hamburg, this couple expanded their impressive dairy farm to include a state-of-the-art facility.
Today, they craft almost 20 different kinds of Gouda using milk from their own herd of Holstein cows as well as quark and some pretty darn good curds. Stop into the farm shop to try it out, purchase some cheese and when restrictions allow, call ahead to book a tour.
3. Float Your Goat
Where: Udderly Ridiculous Farm Life, 906200 Township Rd. 12, Bright, ON. (View Map)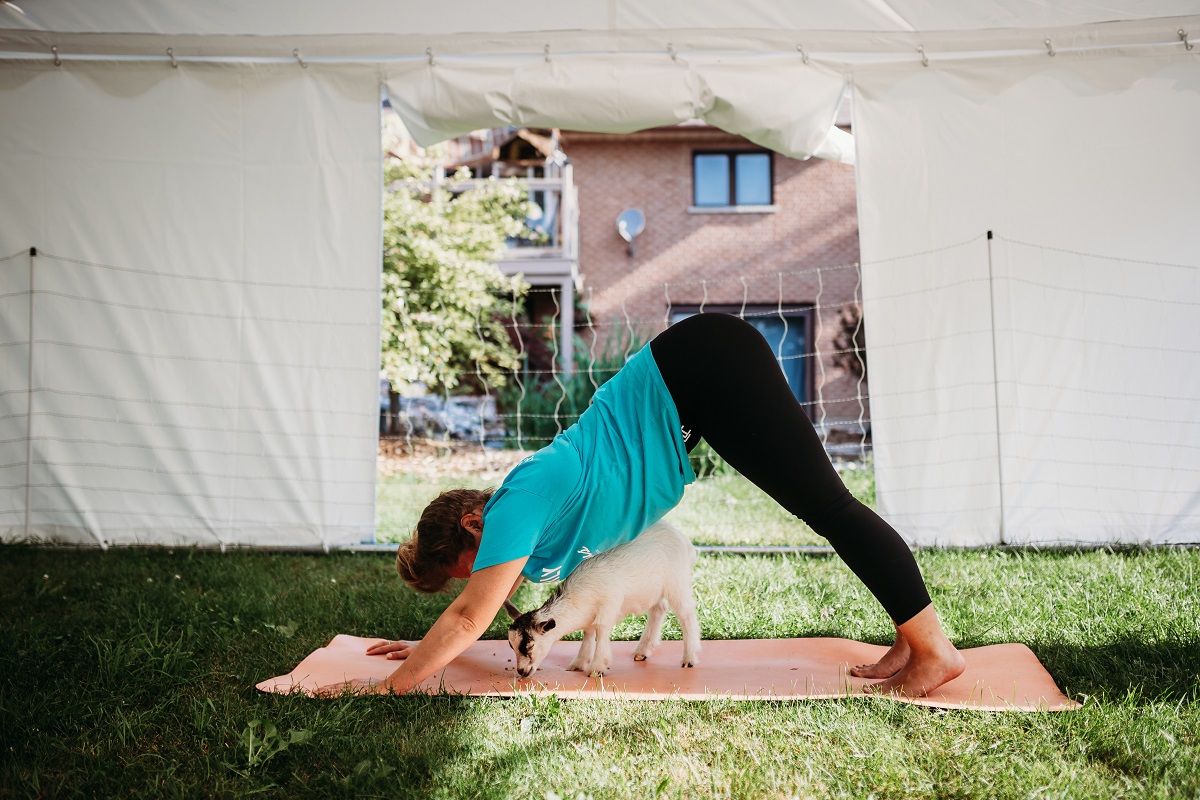 Forge the quirkiest of memories at Udderly Ridiculous Farm Life. This rural stop in Bright serves up delicious goat's milk ice cream in six different flavours (we love the coffee and craft brew blend) that's perfect for foodies.
Additionally, their farm shop offers up several other local goods like goat's milk caramels and lotions, specialty drink mixes, goat's milk cheeses and so much more.
To make your visit even more memorable, book yourself into an Udderly Ridiculous Experience. You can choose from goat yoga, alpaca walks, goat recess or their signature experience: A Taste of Farm Life, where owner Cheryl Haskett will guide you on a walk of the farm, telling hilarious stories along the way, helping you gather eggs and meet the animals.
4. Old School Eats, Literally
Where: 1909 Culinary Academy, 5183 Trussler Rd. Ayr, ON. (View Map)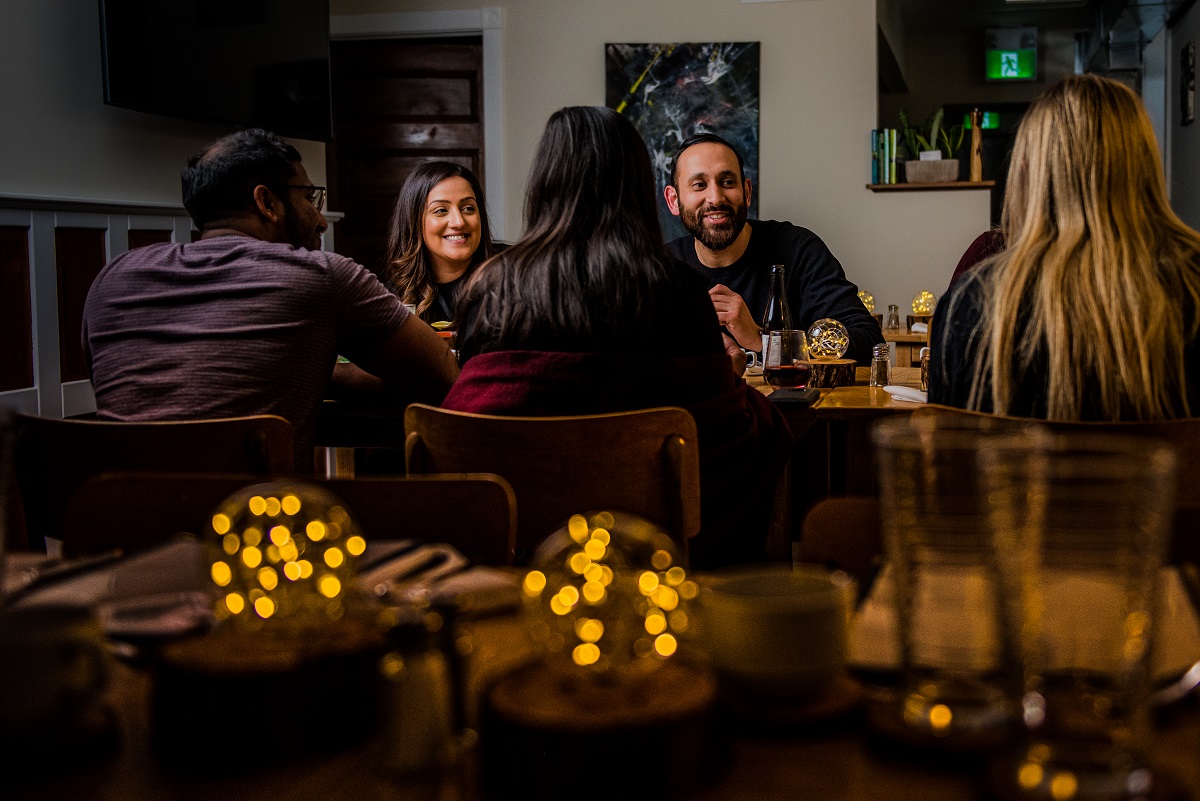 The folks at 1909 Culinary Academy have one thing in mind: craft delicious food with gourmet, hyper-local ingredients.
Purchasing a run-down schoolhouse built-in 1909, the school has been transformed into a hub for local culinary classes and foodie-focused events. Located on Trussler Road, it's a wonderful stop on a beautiful day and well worth the drive. Stay tuned on their Facebook page for pop up dinners, cooking classes and more!
5. Family Farm Fun
Where: Snyder's Family Farm, 936685 Blenheim Rd. Bright, ON. (View Map)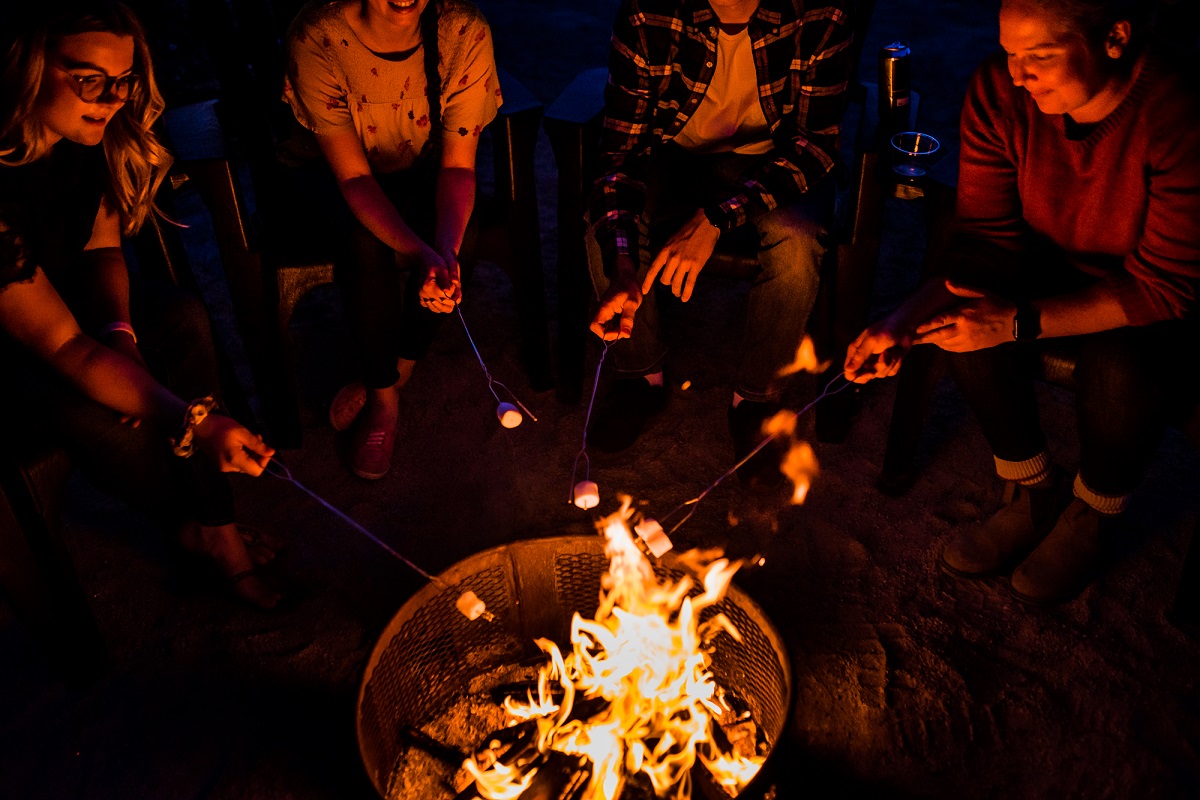 A local fav for years, Snyder's Family Farm is a great place to enjoy a fun, delicious day with family out in rural Ontario.
During a regular season, Snyder's welcomes visitors to their adventure farm to meet farm animals, take some pedal carts for a ride, get lost in a corn maze, jump on a giant inflatable pillow and so much more.
Kids and adults alike will love The Patch Poutinery Food Truck, grilled cheese food truck and candy barn as well as several other delicious ways to splurge.
Those hoping to get a little spooky around Halloween always look forward to Fear Farm, also located here. Fear Farm consists of several impressive haunts to walk through, a haunted corn ride, again all the delicious treats and loads of actors and performers ready to spook you!
During summer months and the fall, Snyder's Family Farmoffers their Snyder's Sunset Campfire Experience. You and your bubble can book a VIP campfire all your own.
The fire will be pre-lit upon your arrival and you can enjoy it as you watch a beautiful sunset over the farm. Order pizza, baked goods, s'more kits, hot dog kits and a cold beverage to your site to amp things up! Still into spooky things? Stay tuned for the haunted campfire experiences come the fall!
You can book your Sunset Campfire on their website when they begin!
6. Eat with the Seasons
Where: Nith Valley Organics, 936754 Blenheim Rd. Plattsville, ON. (View Map); Perry's Corners Farm, 927417 Oxford Rd. 8, Bright, ON. (View Map); Bright Country Market, 71 John St. E. Bright, ON. (View Map)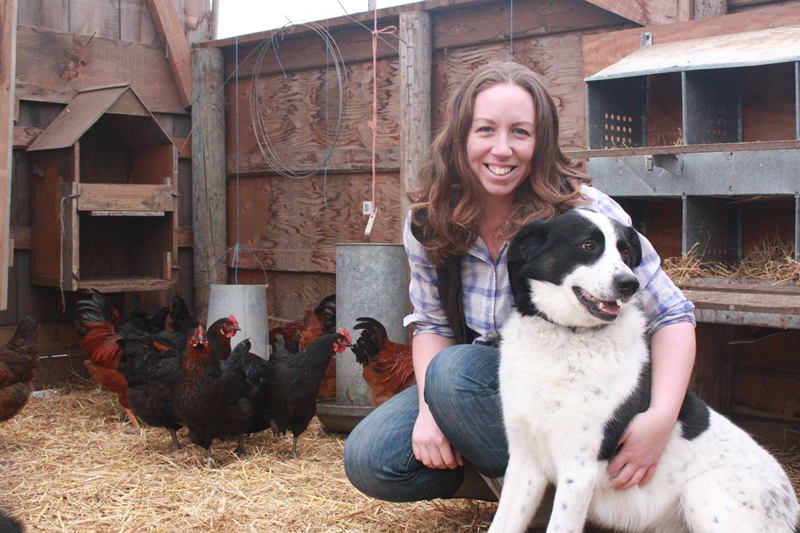 We could never hold out on this secret! One of the best parts about a trip to rural Oxford is the freshly grown food and meeting the food producers behind it. Right across the road from Snyder's Family Farm, you'll find two more awesome farms to do your grocery shopping at!
Nith Valley Organics grows everything from radishes, lettuce and fresh strawberries to asparagus, tomatoes and more. Their great mix of veggies is all certified organic and they also raise livestock for fresh eggs and meat. You can shop their products online or pick them up at the farm.
Kitty-corner to them, Perry's Corners Farm is all about animal husbandry and reviving heritage breeds. Fresh eggs, grass-fed beef and lamb, pork and chicken raised on pasture and farm fresh eggs all await! Discover the old-school practices of this diversified family farm.
Looking to organize a picnic? Consider hitting up Bright Country Market! Just about ten minutes away, this rural market serves up fresh, local coffee, baked goods, ready-made meals, ice cream, chocolate and more. Pop in to grab a few things to make your road trip that much more enjoyable.
7. See Oxford from a Different Perspective
Where: Grand Experiences Outdoor Adventure Company's Nith River Forest Hiking Experience or Paddling Adventure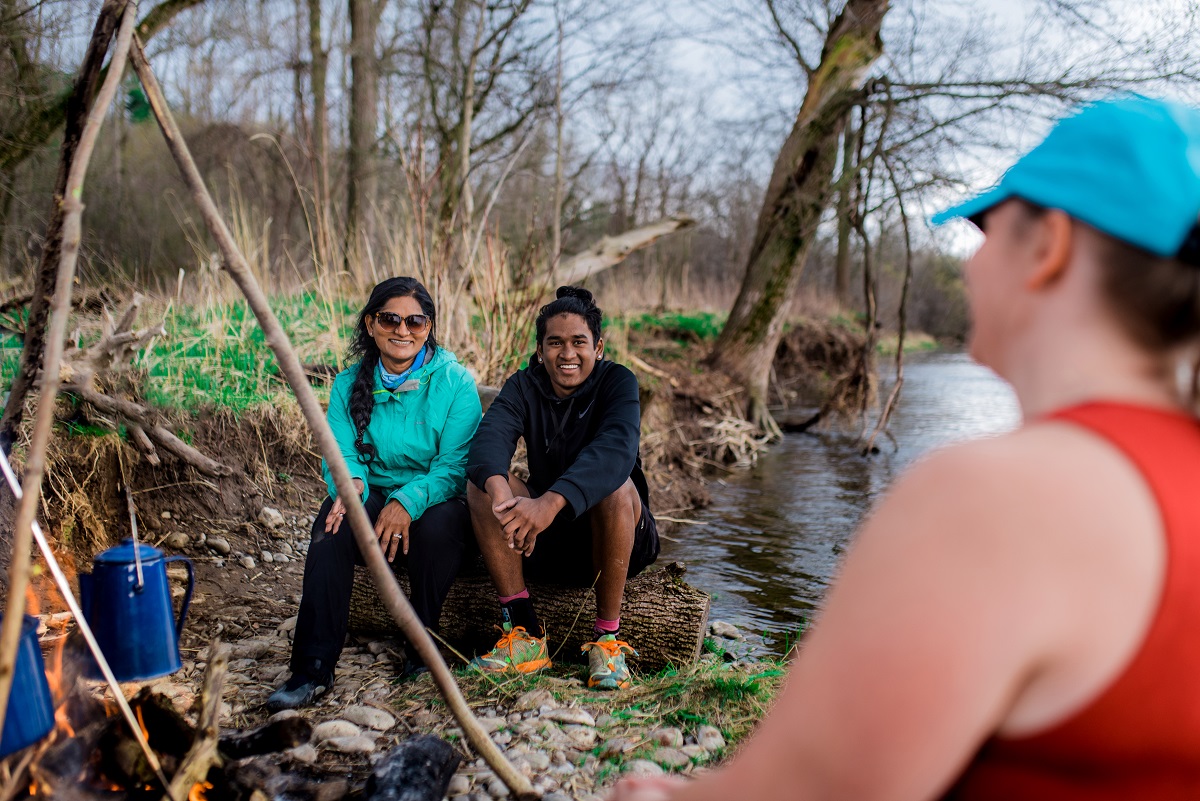 Grand Experiences Outdoor Adventure Company will give you a chance to see the beautiful Nith River Valley from a whole new perspective- either in the woods or on the water. Join them on a paddling expedition as you meander along the Nith past old settlements, iron bridges and more scenic landscape and wildlife.
The Guided Nith Forest Hike is a four-hour winter walk in the wood. Experience hiking in this beautiful Carolinian forest valley that was largely forgotten until recently. You'll get the chance to enjoy a little animal tracking, discover old trapper's lean-tos and pioneer foundations before gathering around a campfire for a cookout.
Browse all their trips online.
8. Play a Round
Where: Innerkip Highlands Golf Club, 805940 Oxford Rd. 29 Innerkip, ON. (View Map)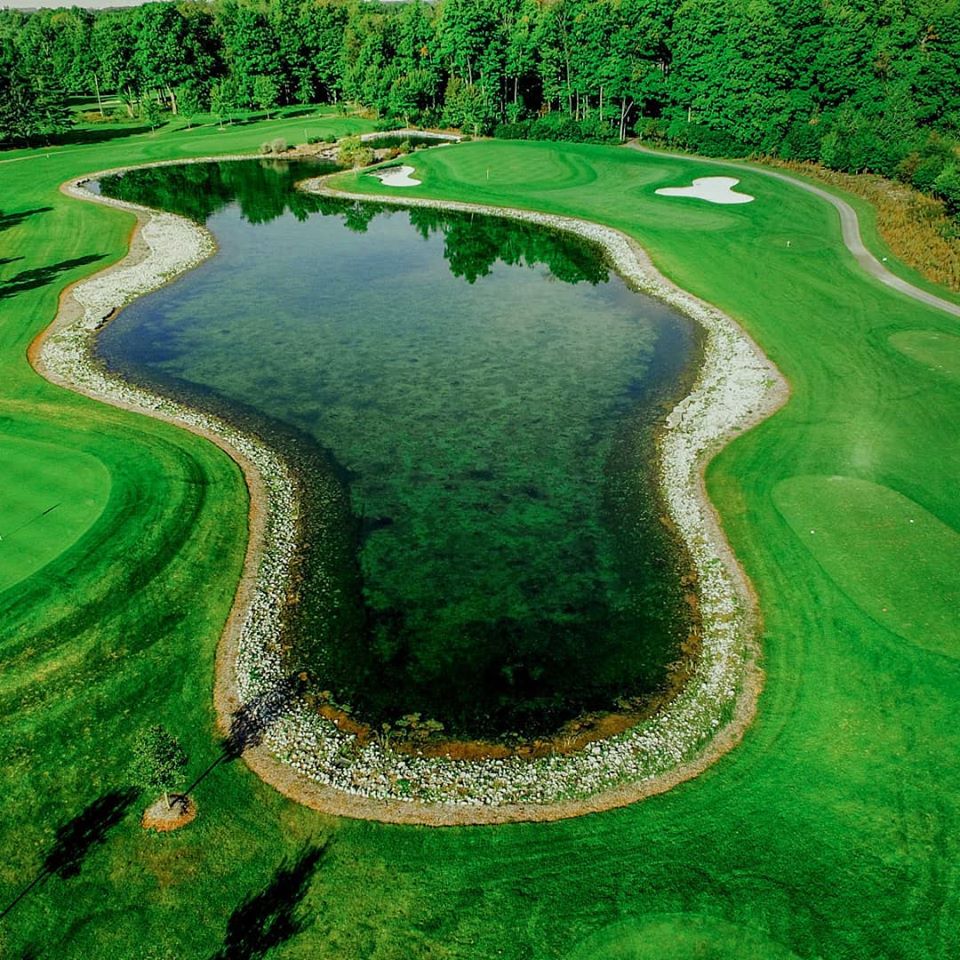 With three sets of tees ranging from 4900-6400 yards, this beautiful public golf course is perfect for those looking to get out and enjoy a round. Impeccably groomed, the folks at Innerkip Golf Club take pride in their greens and are home to interesting water features, a true island green on their signature hole and extensive bunkers.
Enjoy a round of 18 holes and then head to the clubhouse to relax a little. You deserve it.
9. Pick-Your-Own
Where: Thames River Melons Market and Pick-Your-Own Patch, 775530 Blandford Rd. Innerkip, ON. (View Map)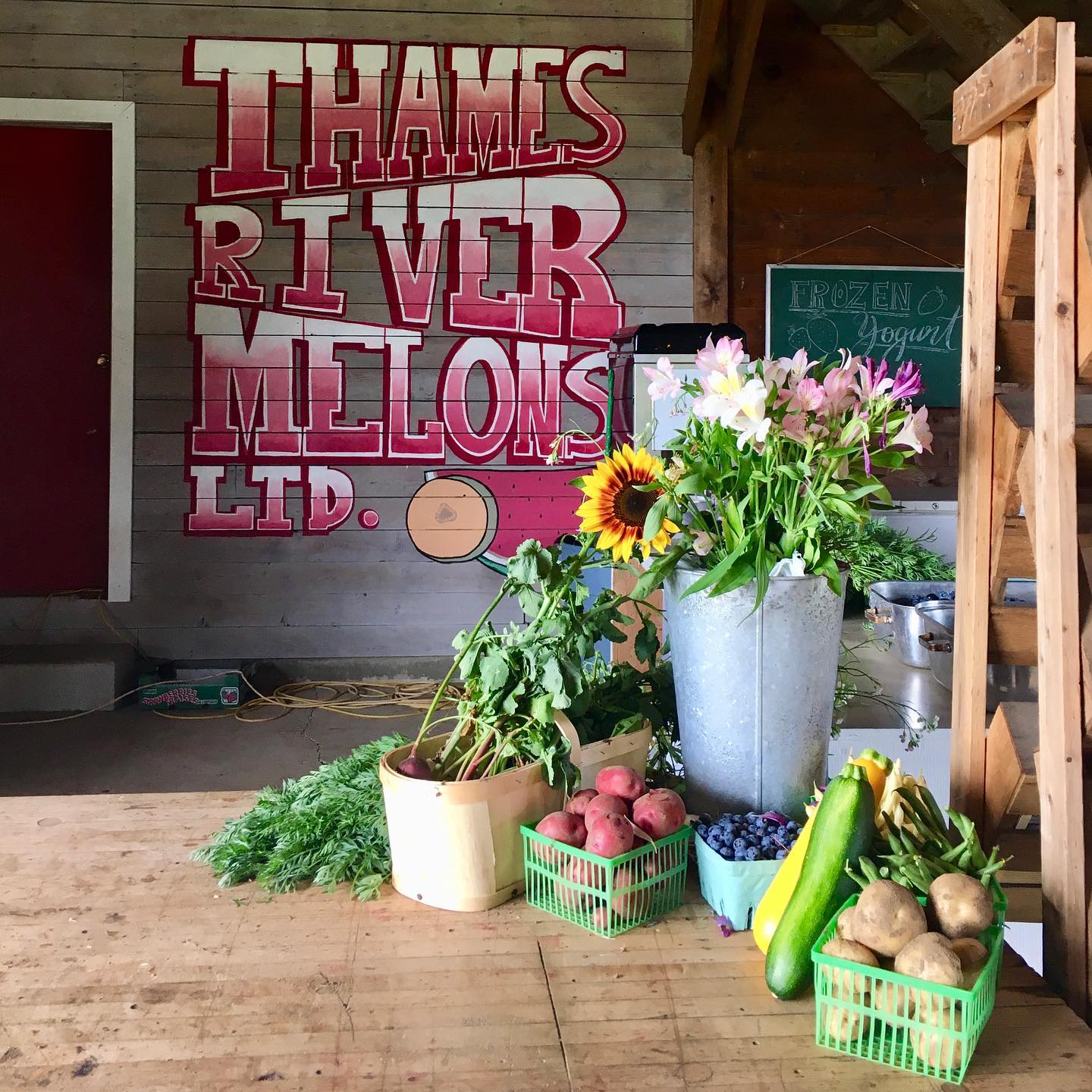 An afternoon outing is calling your name! Head out into the field at Thames River Melons for a pick-your-own experience like no other. In addition to pick-your-own blueberries, raspberries and strawberries, the pick-your-own season at Thames River Melons also includes lettuce, broccoli, tomatoes, beans and zucchini when in season.
You can even dig your own potatoes and cut-your-own sunflowers! The best part? It's an activity you can do over and over again because there's always something new growing in the field.
So, what are you waiting for! Your back roads adventure is here. Sign up for our Oxford Insider newsletter for more ideas!