Mountainoak Cheese: Crafting quality Gouda on Ontario's beautiful back roads
"Cheesemaking is always a nice and rewarding experience if you do it right," says Adam Van Bergeijk of Mountainoak Cheese with a smile. Adam and his wife Hannie have been crafting award-winning Goudas in their state-of-the-art New Hamburg cheese plant since the 1990s but their cheese-making story started long before that.
Hannie and Adam took over Adam's parents' dairy farm in Holland in 1976. After a few years of dairy farming, Adam and Hannie both went to cheese-making school in the city of Gouda, Holland where the art of cheese making has been perfected over three hundred years!
Adding cheese-making to their repertoire, their cheeses quickly began winning favour with the locals and winning awards nationally. With a growing dairy farm however, Adam and Hannie sought out more land and space for their growing family. They set their sights on Canada.
Want to know more? Read on or skip ahead.
Welcome to Ontario!
In 1996, Adam and Hannie landed in Canada on a farm property in New Hamburg where they set up their new dairy business.
While their intention was to focus solely on the dairy farm, it wasn't long before that itch to make great cheese came back. And wouldn't you know it? They just happened to have packed a little bit of that old cheese-making equipment…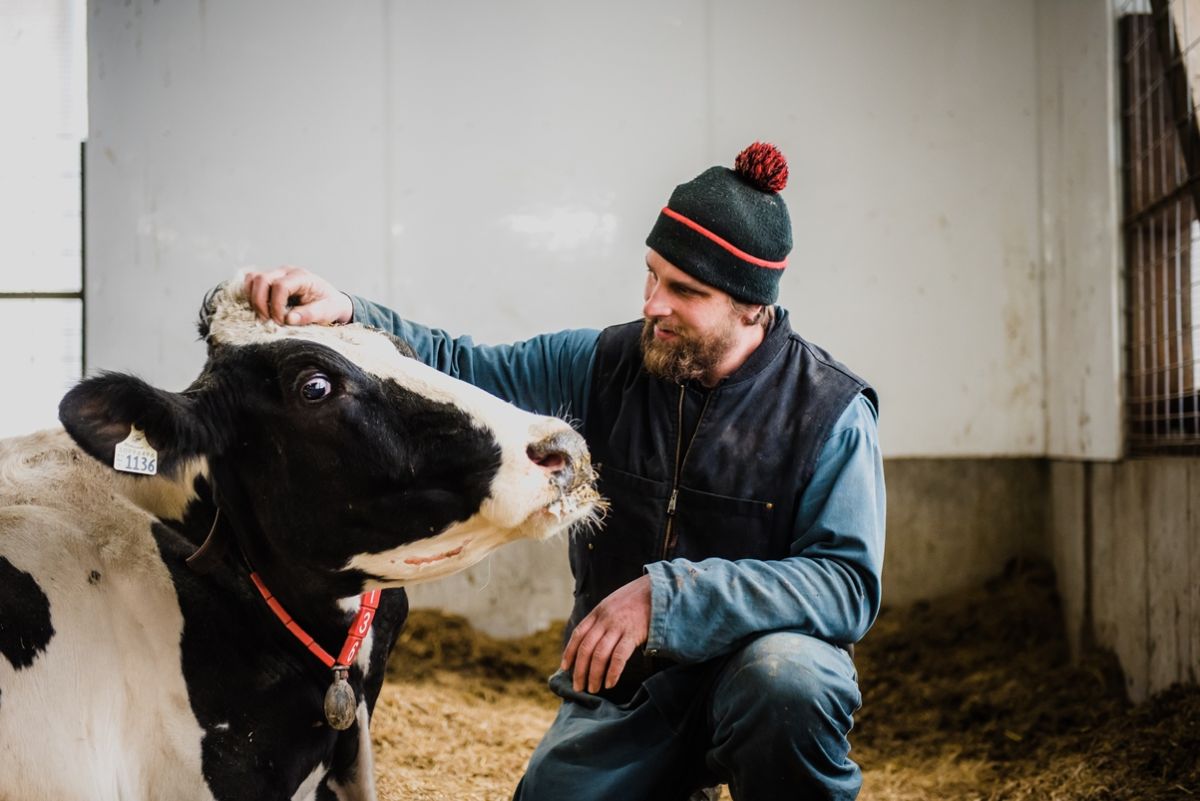 Adam and Hannie's son & daughter-in-law, Arjo & Baukje, run the family dairy operation.
Using milk from their own dairy herd, Mountainoak Cheese pumps their milk from the barn directly to the cheese factory where they craft their Gouda. Today, Mountainoak makes over twenty different varieties of Gouda that span everything from their multi-award-winning GOLD Farmstead Gouda to wild nettle Gouda, black truffle gouda, and many other varieties in between.
In recent years, Mountainoak Cheese has also begun crafting fresh cheese curds (we LOVE the ones with cracked black pepper) and quark, a fresh cheese similar in texture and flavour to Greek yogurt that can be used to eat by the bowl or in your baking.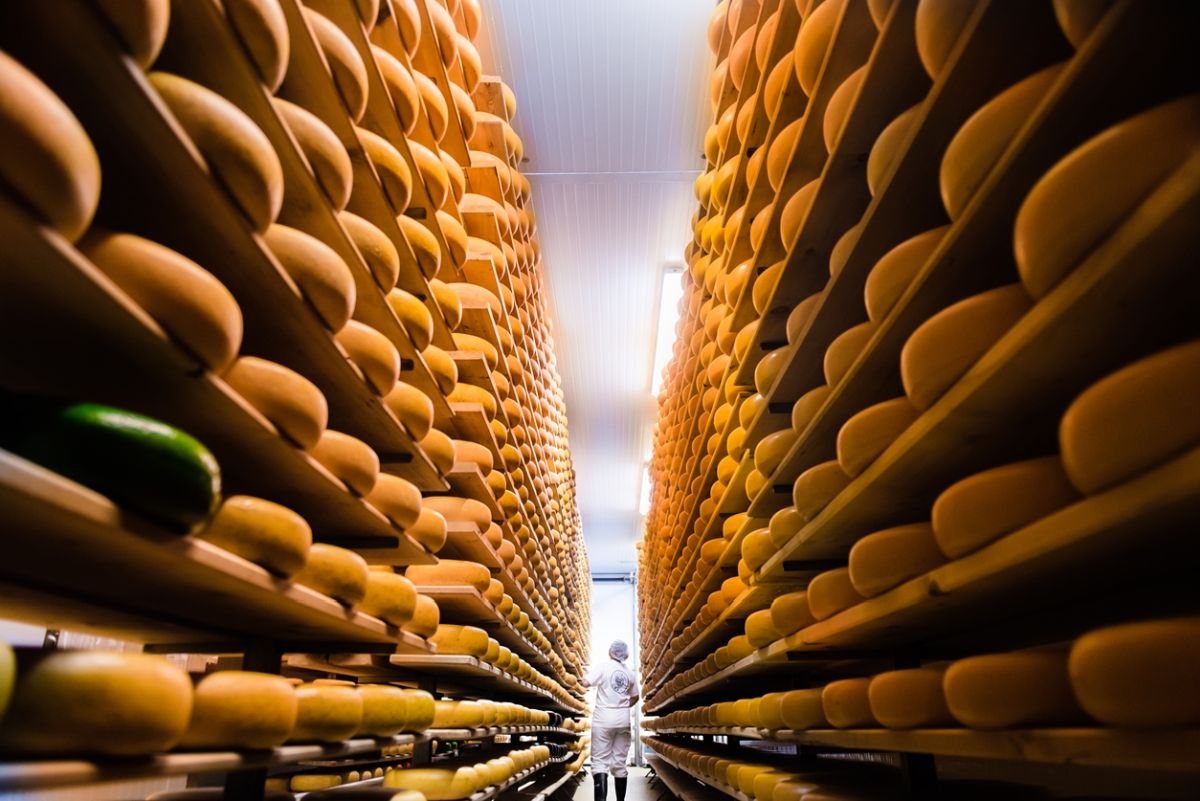 A visit to their farm store is a real treat. Drive down beautiful back roads past some of the province's most scenic farmland and you'll come upon Mountainoak Cheese.
Up a long driveway, past a few cows grazing in the field on a nice day, you'll find the small shop attached to a beautiful, modern cheese plant. The farm store is simple and filled with beautiful cheeses. Not sure where to start? Ask their knowledgeable staff to guide you through some of the flavours available!
Awards & Accolades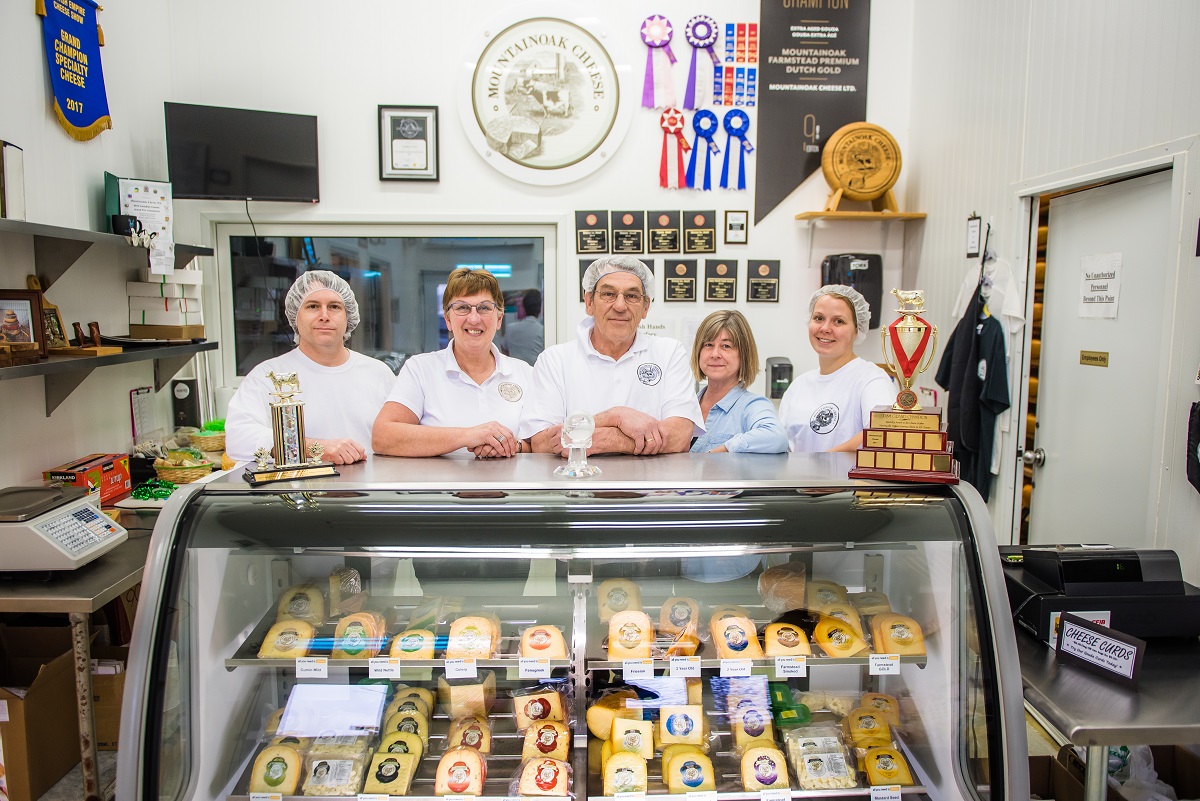 Of course, we'd be remiss if we didn't talk about all the amazing awards that the folks at Mountainoak Cheese have won since coming to Canada!
We're talking multiple Grand Prix as well as first-place finishes at The Royal Agricultural Winter Fair…and it's no wonder. The cheese is seriously delicious. Whether you're looking for aged Goudas with crunchy calcium crystals inside, smoked varieties or something a bit milder, you'll find it all!
All those awards have also garnered Mountainoak Cheese some pretty awesome media attention over the years. To name a few, The Rick Mercer Report came and did a feature on the cheese plant (you can catch the episode here) and the LBCO also featured Mountainoak in a recent southwestern Ontario road trip video on their YouTube channel. The newest filming was done by Ballinran Entertainment for the Farm to Fork Series featuring Chef Nick Benninger.
What It's All About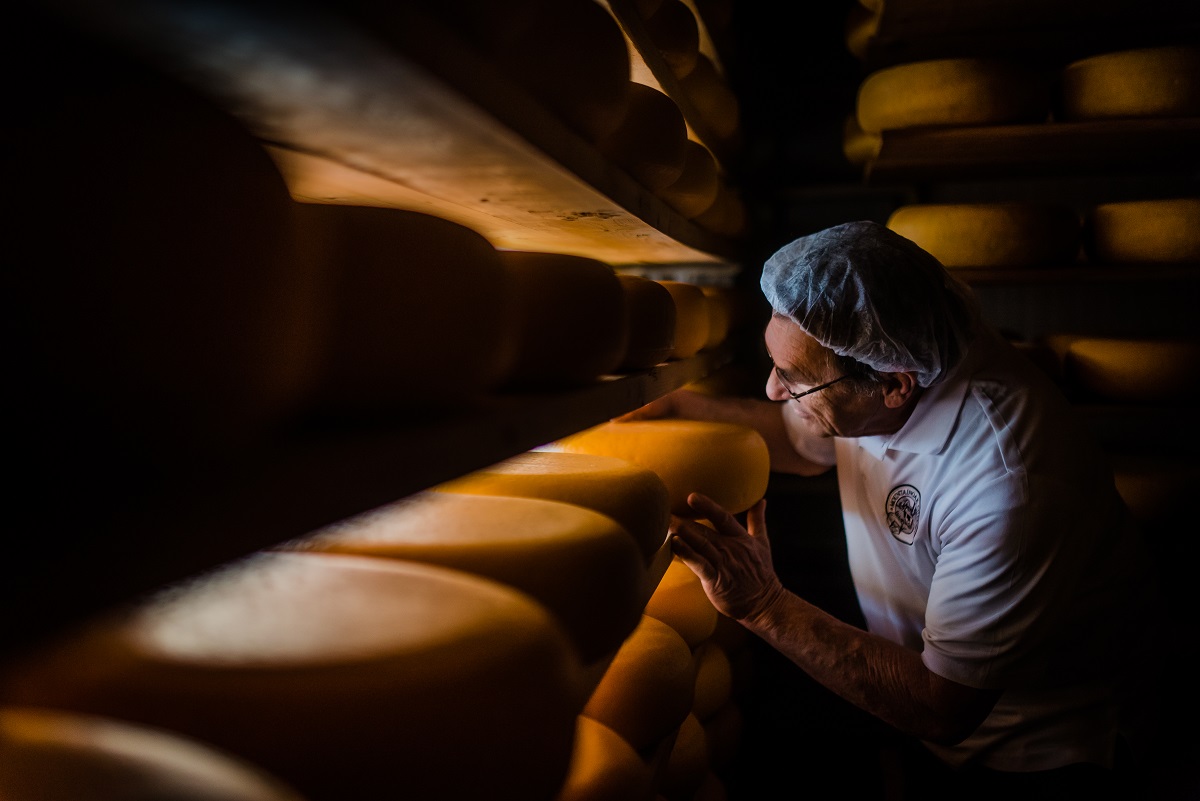 Of course, the awards are wonderful but for Hannie and Adam, cheesemaking is about much more.
Mountainoak Cheese started as a way for them to offer their kids a bright future in farming. Today, it's also about providing their community with healthy, high-quality food that focuses on local ingredients wherever possible.
This family-run operation has become a big part of the local food scene, a proud member of The Oxford County Cheese Trail and a way to share their expertise and love for cheese with other people. Mountainoak Cheese is an integral part of a thriving local community so be sure to stop in next time you visit Oxford County!