On-Farm Market, PYO & Farm Kitchen
Thames River Melons is a family owned and operated fruit and vegetable farm just outside of Innerkip Ontario. We started with just 1 acre of cantaloupe in the early 1980s and have since expanded to grow over 500 acres of produce ranging from asparagus and rhubarb in the spring, melons and sweet corn in the summer, pumpkins and squash in the fall, and so much more.
We also offer preserves (jams, jellies, pickles, and sauces) made from our produce and our own Melon Blossom Honey. The farm produce is sold to local grocery stores, at a variety of farmers' markets, and on-farm.
The On-Farm Market and Pick-Your-Own patch is a space where agriculture can be experienced firsthand through berry, vegetable, and pumpkin-picking. This space also boasts walking trails, a kids' play area, and as of 2020 a Farm Kitchen, which makes farm fresh baked goods, hosts small events, and offers experiences.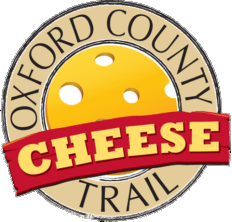 Cheese Trail Offer:
Onion Roasted Garlic Scape Jelly
Contact Information
775530 Blandford Rd, Innerkip
Open daily May-Oct. Rest of year by apt.
Map