Family Fun in Ingersoll
Family Fun in Ingersoll
Gather the group and start the car! We're headed to Ingersoll for some good ol' family fun. From learning Oxford's cheesy history and burning off energy at Ingersoll's Cheese Playground to conquering a panzerotti that's bigger than your head, Ingersoll is filled with memories waiting to be made.
Skip Ahead:
Activities
Explore the Ingersoll Cheese & Agricultural Museum in Canada's dairy capital, featuring a recreated 19th-century cheese factory and other unique buildings. These buildings include galleries, a blacksmith shop, barns, a bread oven, and a schoolhouse showcasing different time periods, all contributing to the rich history and culture of Ingersoll. Explore the grounds guided by their Scavenger Hunt. Make this your first stop as you set off on the Oxford County Cheese Trail, exploring Oxford's cheese and dairy-related experiences and stops.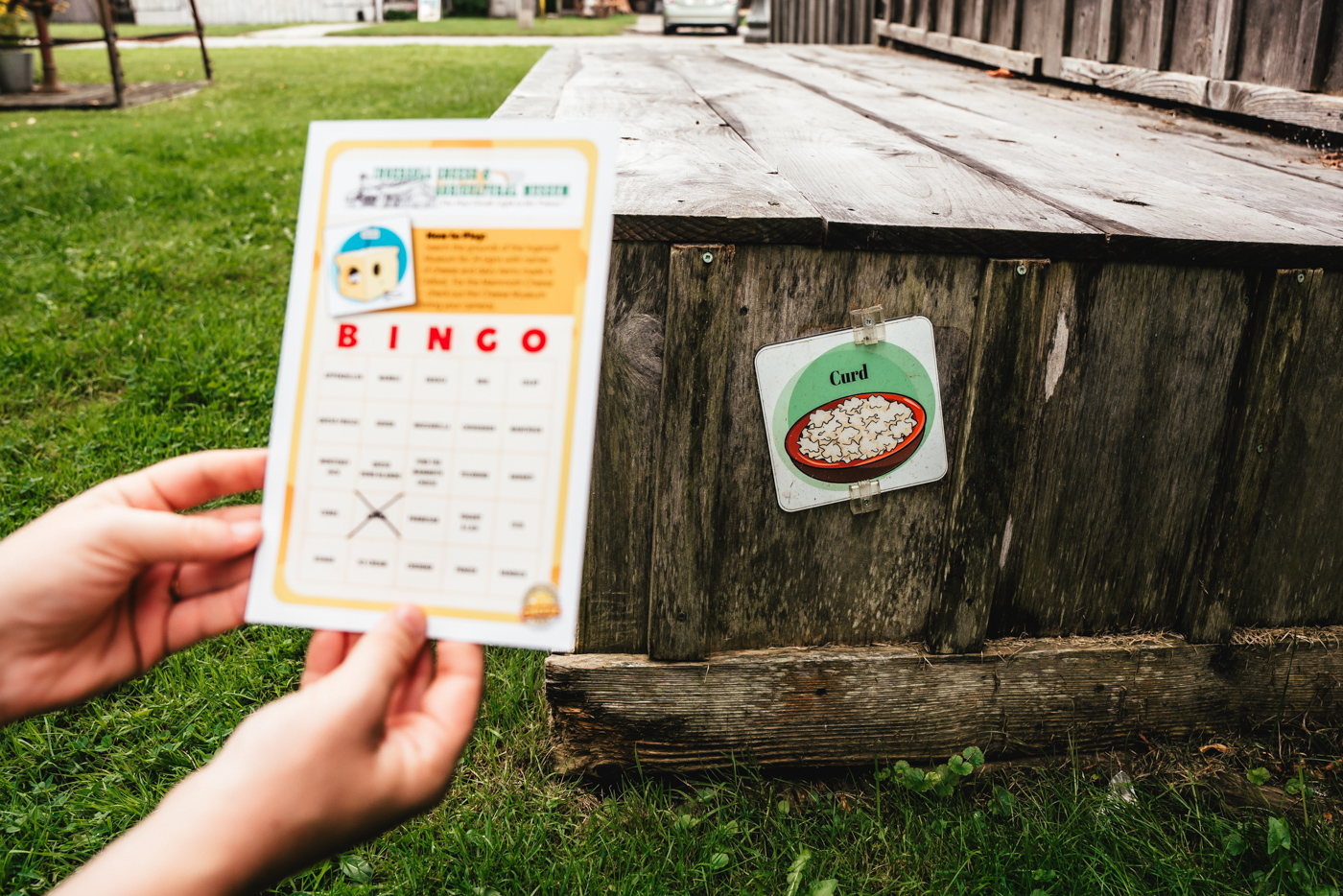 Stretch your legs and let the little ones burn off some energy at the Ingersoll Cheese Playground. This park, located in Centennial Park behind the Cheese Museum, is complete with slices of cheese to climb over, a giant sandbox and spinning wheel of blue cheese.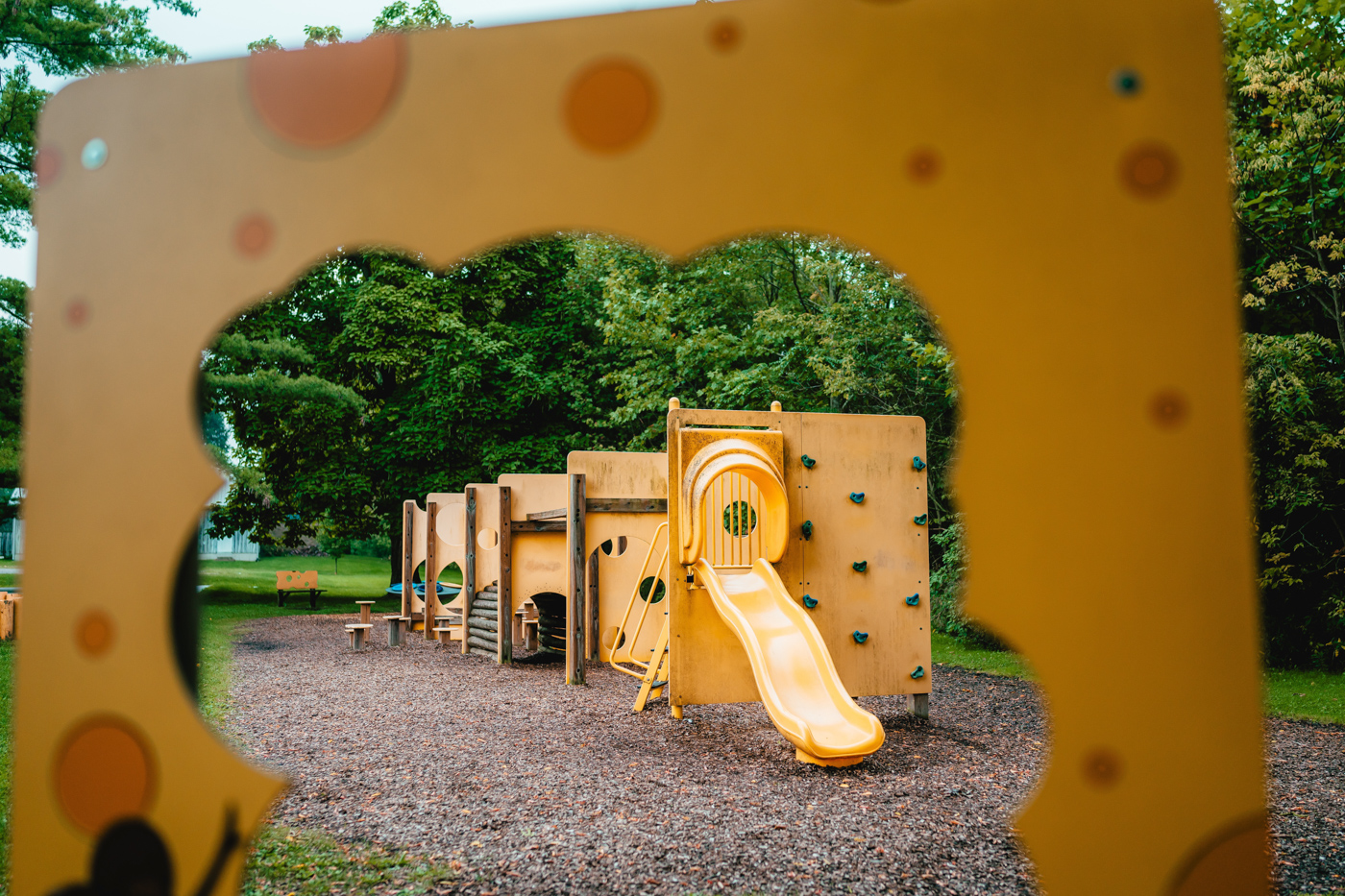 Visit the Ingersoll branch of the Oxford County Library to find your new favourite book or 'make' it a creative stop at their mini MakerSpace, equipped with fun tech and creative tools. Check out the programs and book a spot ahead of your visit.
Visiting with your teens? Get bit by the theatre bug at ITOPA (Ingersoll Theatre of Performing Arts) in Downtown Ingersoll.
Walk, bike and explore Ingersoll's trails and take in Oxford's beauty throughout the seasons. Crunch the fallen leaves in Autumn, smell the fresh blooms in Spring, and hear the croak of the Double-crested Cormorant. Check out these local trails: John Lawson Trail, Thomas Ingersoll Scenic Trail, Douglas Carr Trail.
Spending a warm Summer's day in Oxford? Splash around at the Victoria Park Splash Pad. Joining us for the most wonderful time of the year? Take in the over 300 dazzling lights at the award-winning Festival of Lights.
Eats
Share a panzerotti that's bigger than a newborn baby at Louie's Pizza & Pasta, snack on a Crowdie Danish at the Olde Bakery Café, or grab a scoop of Shaw's Ice Cream at Heavenly Sweets Ice Cream Parlour.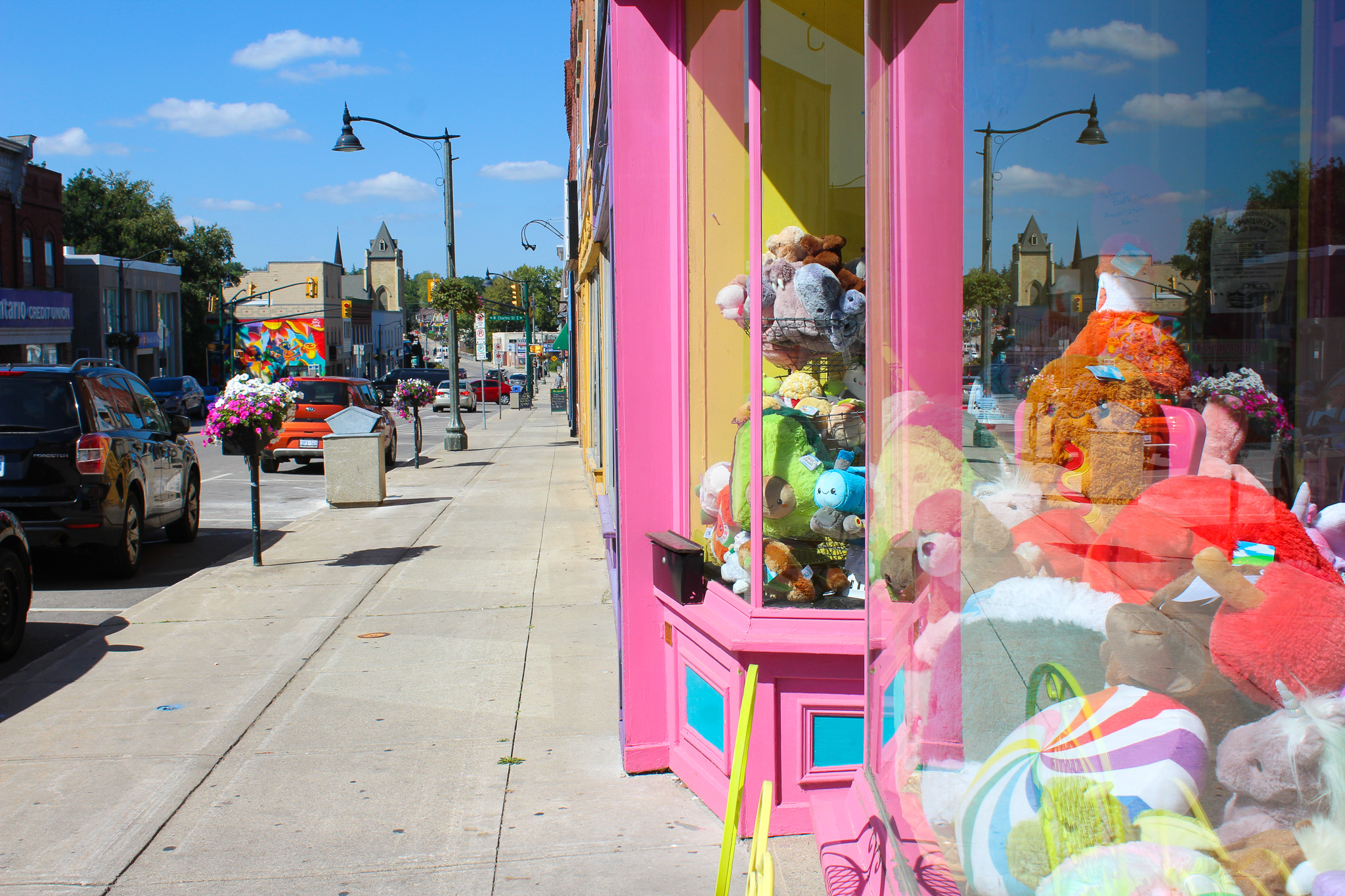 Shops
Park the car in Downtown Ingersoll and stroll along main street. Stop at Patina's Gifts of Art and Craft to find a puzzle or board game for an evening of friendly competition. Ingersoll Music Academy is the spot to shop for music-lovers with instruments and accessories galore. Share a walk down memory lane with the kiddos at Modern Hipster Vintage, owned by former co-host of the reality show, Backroad Bounty. Shop for a little something special at Barkin' Boujee, to take back home to your furry family member.
Accommodations
Find your home base for the family's visit to Oxford. Whether you are looking to roll up with the trailer or check in at an Ingersoll hotel, we've got you covered. Camp out at one of 10 (serviced and unserviced) campsites at Centennial Park. Enjoy urban camping that is conveniently located close to Ingersoll's downtown core. Book in at the Elm Hurst Inn & Spa or Ingersoll Comfort Inn & Suites for the hotel experience.