Ingersoll Cheese & Agricultural Museum
Embark on a cheesy adventure in Ingersoll and discover over 150 years of Ontario's rich cheesemaking history! Dive into the captivating world of dairy delights at our award-winning museum, featuring seven unique buildings and exhibits that make us proud hosts of the renowned Oxford County Cheese Trail.

Picture this: a mammoth 7300-pound cheese, a true spectacle to behold! Marvel at the extraordinary 'Pathway of the Giants' woodcarving, a masterpiece that will leave you in awe. These are just a taste of the fascinating stories waiting to be uncovered during your visit to our museum, recently crowned the Top Small Museum in Ontario.

But that's not all! Immerse yourself in the vibrant tales of Ingersoll's past. Meet the legendary Douglas Moser Carr, a man who traded the shoe business for a global odyssey. For a mere $82, he set sail on a trans-Atlantic steamer to England, armed with nothing but a bicycle and boundless curiosity. Join us on a journey through his 30-month adventure, weaving through England, Germany, Italy, Libya, South Africa, Egypt, Afghanistan, Baghdad, and beyond!

Ingersoll invites you to not only savor the taste of fine cheese but to also soak in the tales of daring exploits and global exploration that have shaped our town into the vibrant destination it is today. Come, be part of the adventure!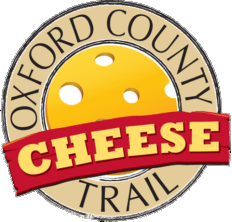 Cheese Trail Offer: Tours, Local Cheese and Home of the Cheesy playground
Contact Information
290 Harris St., Ingersoll