A Gourmet Getaway to Oxford County for Big Cheese Days
Exciting new flavours, exclusive tastes and hands-on culinary experiences await this May in Oxford County. Each Saturday is our Big Cheese Days event where stops along the Oxford County Cheese Trail roll out the red carpet with offers you can only get during this event.
If you love food, this is a wonderful opportunity to get to know Oxford's unique terroir and delicious flavours. We've curated this itinerary just for you!
A Foodie Getaway for Big Cheese Days
Read on for how to make the most of Big Cheese Days in Oxford County or skip ahead by section.
You may have to pick and choose a bit as this is a lot to squeeze into a day but we wanted you to know your options.
The Great Taste of Ontario Passport
Before you head out, we encourage you to go to OntarioCulinary.com/great-taste and download our Oxford County Cheese Trail passport! Check into three spots during Big Cheese Days and you can redeem for a $25 voucher to go towards a Feast On-certified restaurant plus a few other nice perks along the way.
Stop 1: Tour a Gouda Factory
Where: Mountainoak Cheese, 3165 Huron Rd. New Hamburg, ON. (View Map)
When: 10 am - 11 am
To Note: Mountainoak is offering tours all day ($15 pp, $45 family rate) between 10 am and 5 pm. There is no need to book in advance.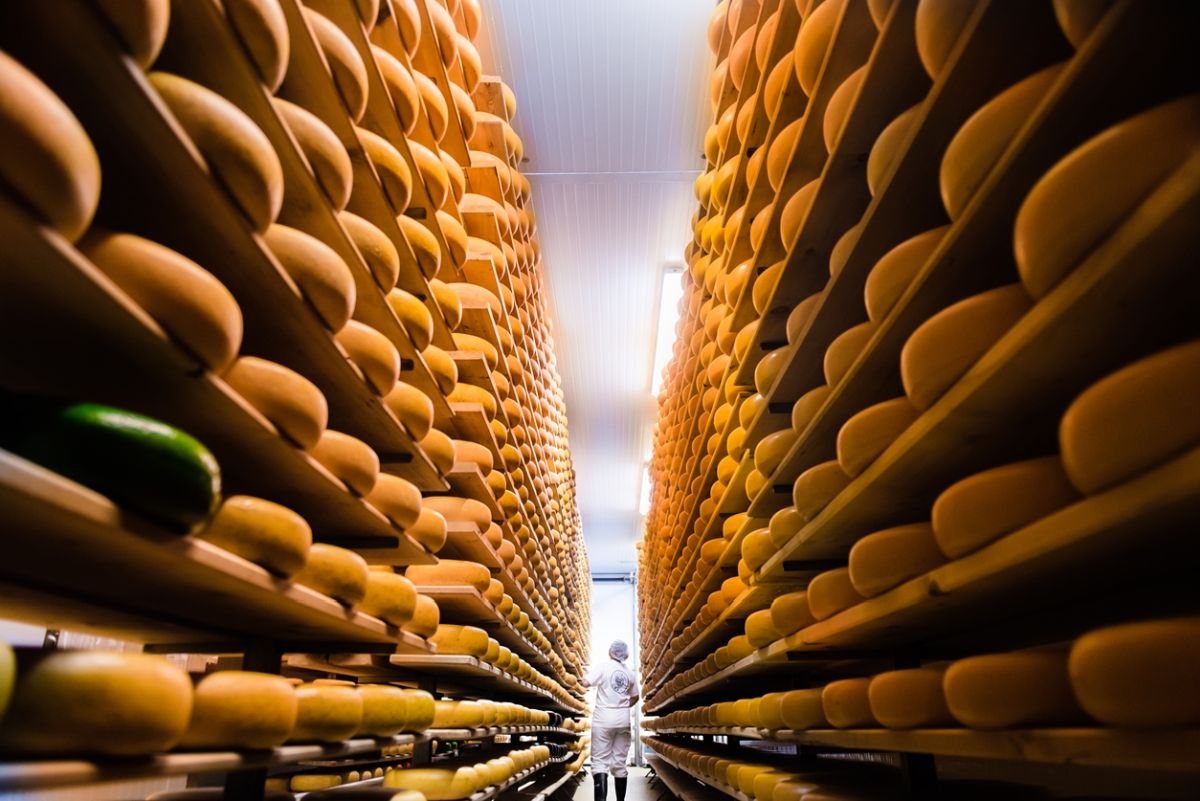 Start your day with award-winning (or should we say multi-award-winning) cheese at Mountainoak Cheese. Crafting almost 20 different varieties of Gouda using milk from their own dairy herd, your tour will bring you through the factory to learn about the cheesemaking process.
End your tour with a peek into the stunning aging room and of course, enjoy some cheese samples before doing some shopping so that you have some deliciousness to bring home with you! We also love their quark (similar to Greek yogurt but it's cheese!) and their curds, especially the ones with cracked black pepper in them.
Drive Time to Next Stop: 22 minutes
Stop 2: Pull Over for A Picnic Pack
Where: Thames River Melons Farm Market and Pick-Your-Own Patch, 775530 Blanford Rd. Innerkip, ON. (View Map)
When: 11:30 am - 12 pm
Open: 9 am - 5 pm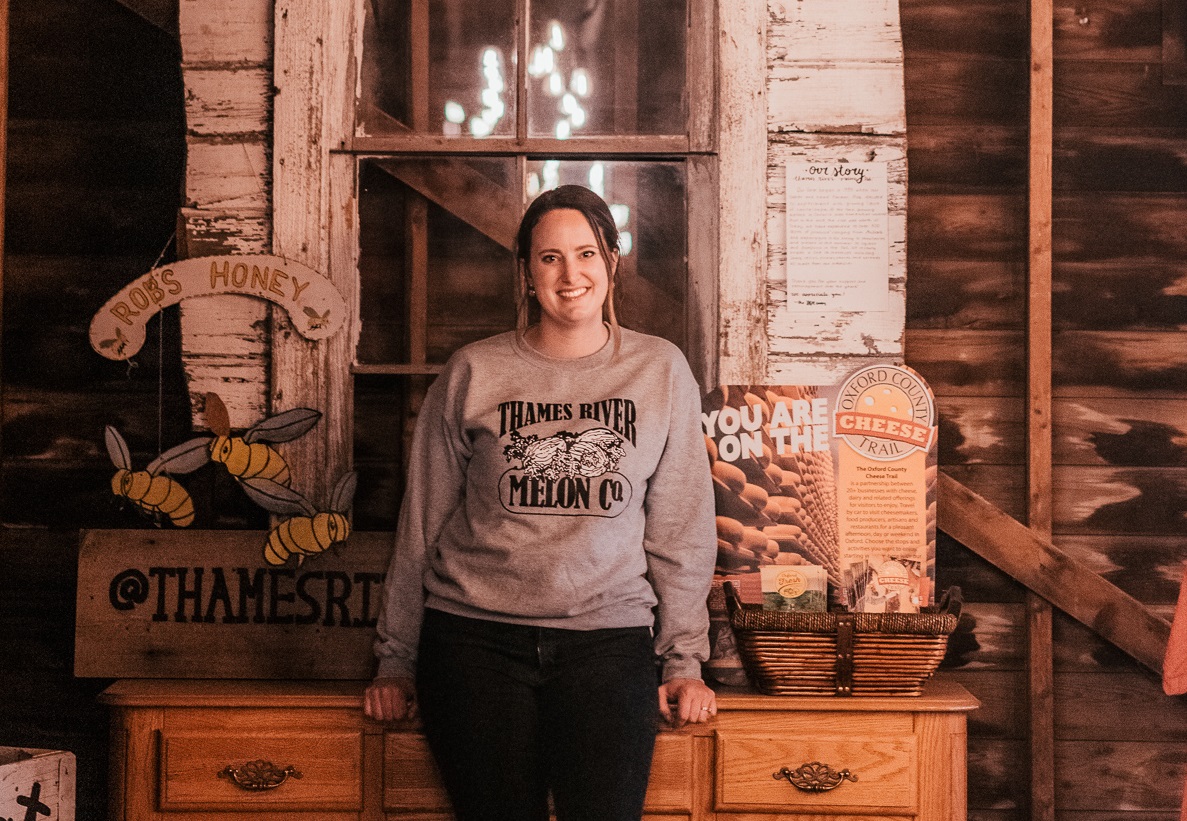 Next, you'll go for a drive along Oxford's beautiful back roads to Thames River Melons (make sure you go to their farm market and pick your own patch, not the home farm). For Big Cheese Days, Thames River Melons is creating Spring Picnic Packs.
They're creating and curating delicious packs with a mix of farm fresh pickles, cheese, charcuterie meats, farm kitchen baked goods, and other farm preserves plus a mason jar of homeade berry sweet tea. Order in advance for a quick pick-up, or snag one on-site.
Drive Time to Next Stop: 20 mins
Stop 3: Chef Sean's Rotating Lunch
Where: The Wine Cellar and Cheese Shop, 188 Thames St. S. Ingersoll, ON. (View Map)
When: 12:30 pm - 12:45 pm
Open: 9 am - 5 pm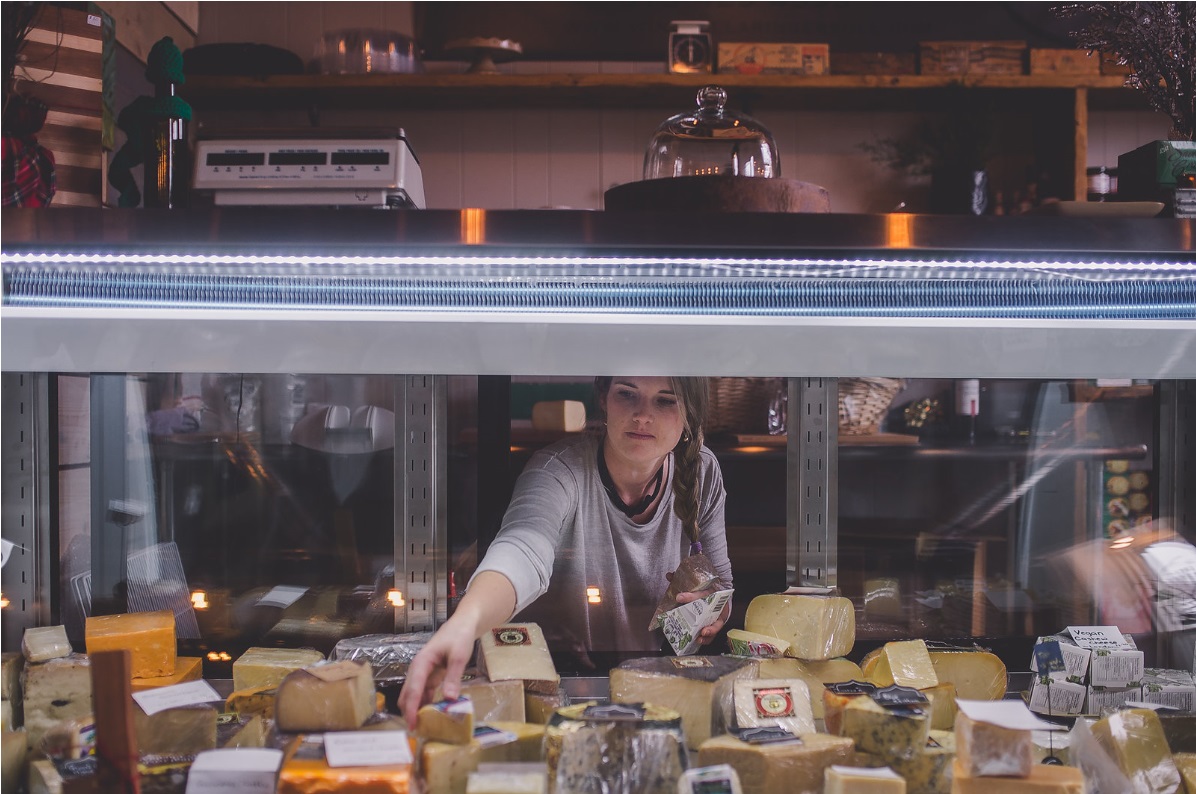 The Wine Cellar and Cheese Shop in downtown Ingersoll is a beautiful little cheese shop and on-premises wine-making facility you'll want to check out. If you're hoping to bring some things home from the Cheese Trail and beyond, this is a wonderful spot to check out.
For Big Cheese Days, the Wine Cellar and Cheese Shop is welcoming in Chef Sean between 12pm-3pm to whip up his cheesy creations featuring Stonetown Cheese. Each Saturday, they'll feature a different item; Wk 1 Paninis, Wk 2 Taco Birria, Wk 3 Philly Steaks, Wk 4 Smash Burgers. Prices vary and pre-order is recommonded by calling the shop the day before at (519) 425-4999 519-425-4999. (519) 425-4999
Drive Time to Next Stop: 4 mins
Nearby Stops: While you're in Ingersoll, you may also want to check out Patina's Gifts of Art & Craft or The Olde Bakery Cafe.
Stop 4: A Gourmet Lunch
Where: The Elm Hurst Inn, 415 Harris St. Ingersoll, ON. (View Map)
When: 12:50 pm - 2 pm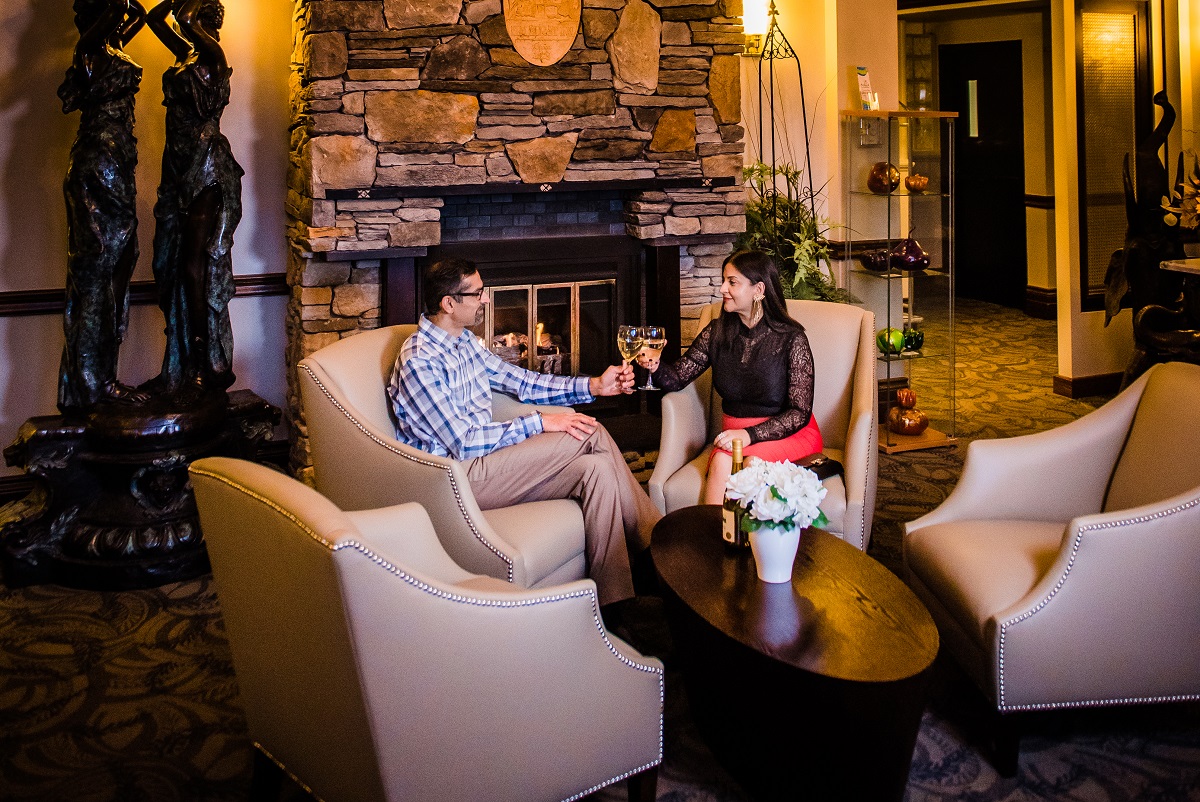 Next Up: a delightful lunch in the Mansion Restaurant at the Elm Hurst Inn.
The Elm Hurst was once the home of historic cheesemaker James Harris and the site where the legendairy​ mammoth cheese was created- a 7300 lb wheel of cheese made by four local cheesemakers which then went on to the State Fair in New York and the World Fair in England. You can check out the heritage plaque on-site to read more about it!
Grab a seat in their mansion restaurant for a lovely menu of meals like their Reuben sandwich, Steamwhistle-bathed haddock and our personal favourite, their oven-baked crepes with black forest ham, asparagus and Five Brother's cheese from Gunn's Hill Artisan Cheese.
Want to stay the night? Book their Oxford County Cheese Trail Package.
Drive Time to Next Stop: 7 mins
Stop 5: A Taste of Wales & Grilled Sheep Cheese Sandwiches
Where: Red Dragon Dairy, 383723 Salford Rd. Salford, ON. (View Map)
When: 2:15 pm - 2:45 pm
Open: 10 am - 5:30 pm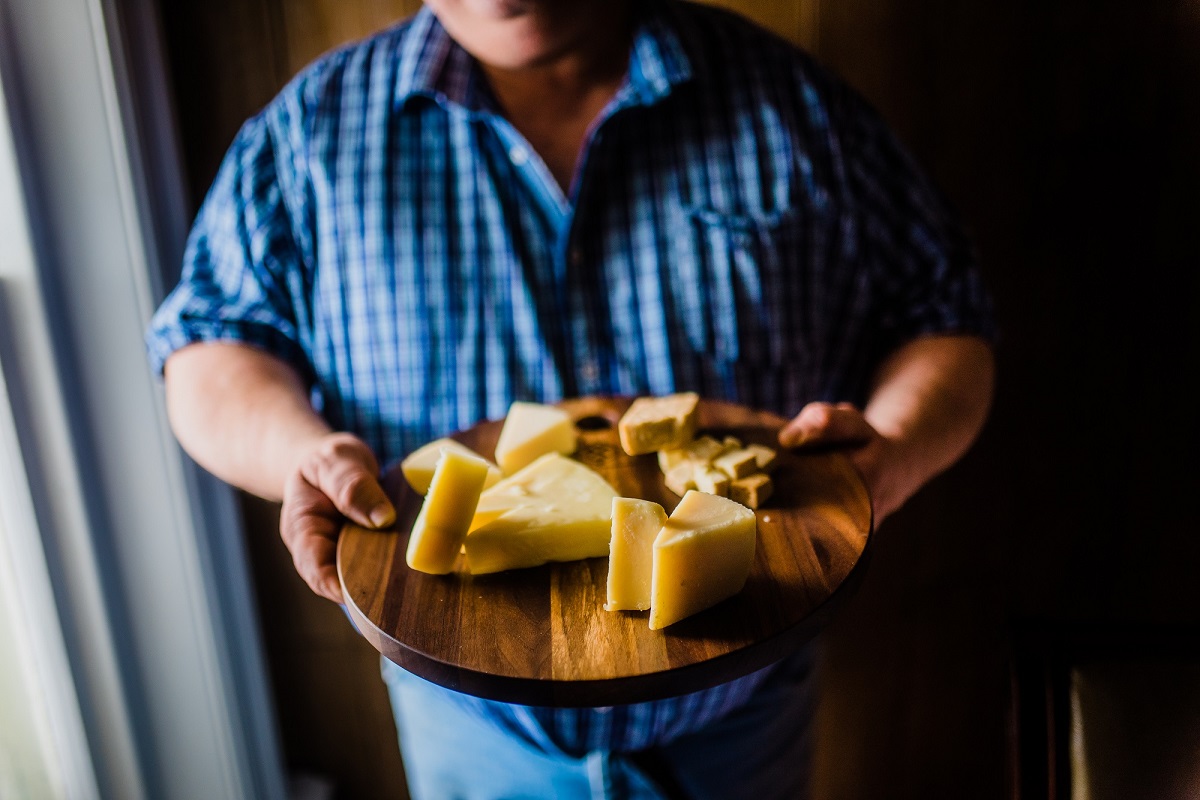 Next up, visit Red Dragon Dairy, Oxford's newest cheesemaker. Run by Ellis, Hazel and Sion Morris, this cheese factory brings a taste of Wales to Oxford County and specializes in sheep milk cheeses.
You can shop a variety of their cheeses from pecorino and gruyere to feta and manchego in their farm shop alongside fresh curds, baked goods and more.
For Big Cheese Days, grab a fresh, gilled cheese sandwich made using their sheep cheese. Yum!
Drive Time to Next Stop: 10 mins
Stop 6: Fresh Fudge at Coyle's
Where: Coyle's Country Store, 244282 Airport Rd, Tillsonburg, ON. (View Map)
When: 2:55 pm - 3:35 pm
Open: 9 am - 5 pm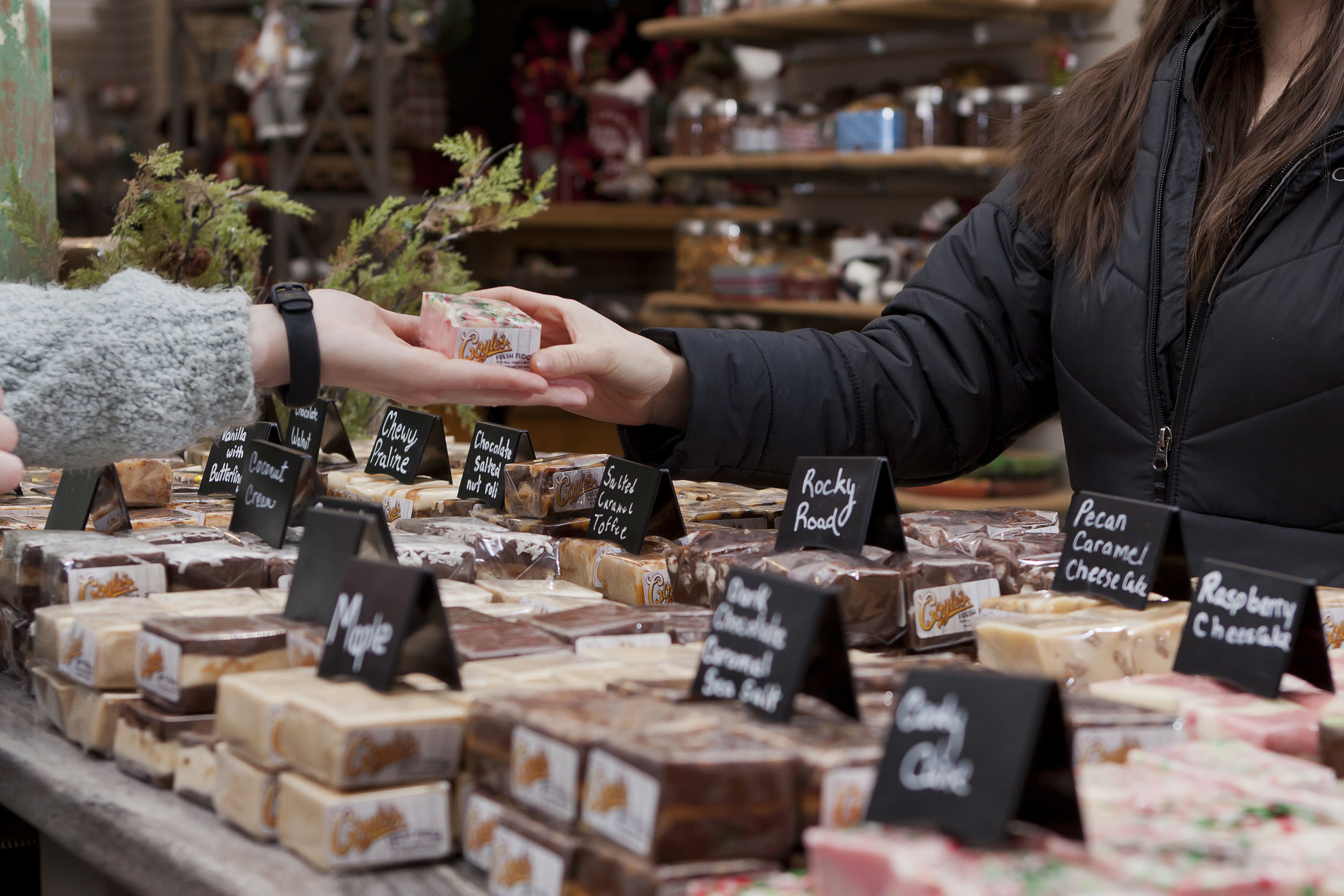 Discover a unique store in a lovely country setting and shop the freshly roasted nuts, fresh fudge, classic candies, delicious baking supplies and quality giftware. Pick up some of their 'Cheese Trail' Trail Mix for the road.
For Big Cheese Days, buy two squares of cheesebake fudge, get one free. This delicious fudge is made on-site at Coyle's Country Store.
Drive Time to Next Stop: 20 min
Stop 7: Discover a New Cheese
Where: Gunn's Hill Artisan Cheese, 445172 Gunn's Hill Road, Woodstock, ON. (View Map)
When: 4 pm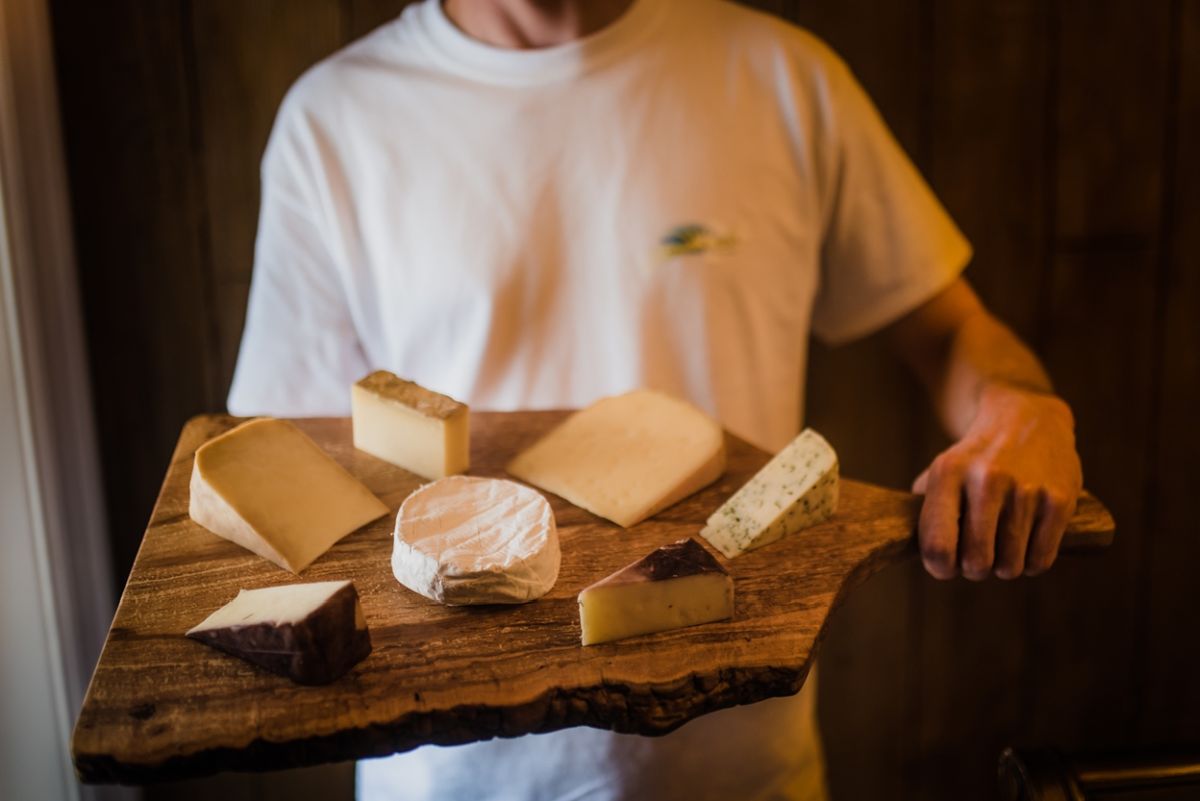 Back towards Woodstock, you'll find Gunn's Hill Artisan Cheese. This award-winning cheese factory specializes in delicious appenzeller-style cheeses inspired by the cheesemaker's time spent learning in the Swiss Alps.
Head into their farm store to shop a variety of their cheeses as well as some other local goodies like charcuterie, nuts, chocolate and more. Get a taste of their sought after curds in their Squeeky Fresh Curd Poutine, available 11am-1pm during Big Cheese Days) and enjoy them out on the picnic tables.
Don't forget to snap your photo with their cheesy photo opps and use the hashtag #TryTheTrail so we can see!
Note: Gunn's Hill Artisan Cheese is offering tours during Big Cheese Days at 10 am and 1 pm. If you'd like to join in on one, you can book your spot at gunnshillcheese.ca and rework this itinerary a bit to make the afternoon tour fit into your schedule!
Stop 8: Dinner at a FeastON Restaurant
Where: SixThirtyNine, 639 Peel St. Woodstock, ON. (View Map)
Open for dinner. Reserve your table.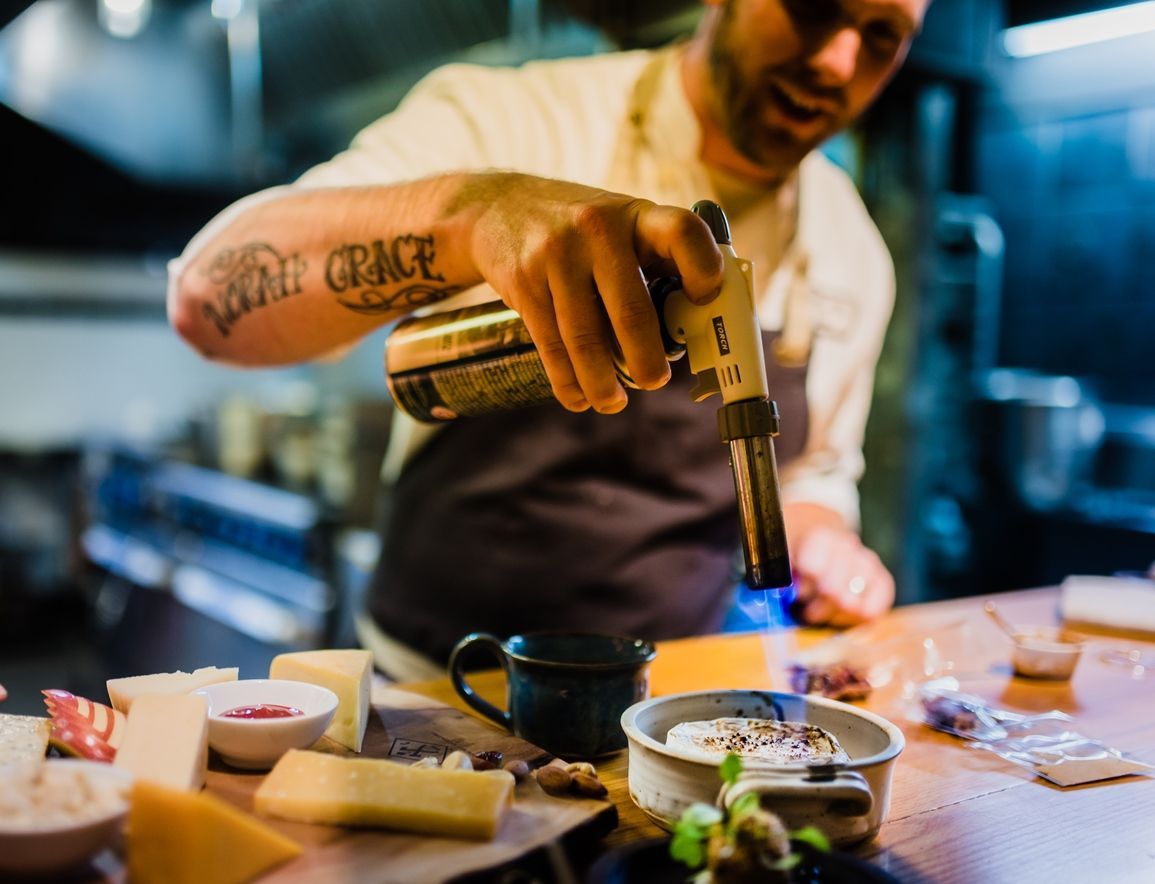 Finally, wind down your day at SixThirtyNine in Woodstock.
For Big Cheese Days, SixThirtyNine has crafted a signature cocktail called the Vodkow Sour. This cocktail is nice and refreshing for a warm May day and features whey from a local cheesemaker as well as Vodkow, an Ontario-made spirit crafted with lactose from cows!
The folks at SixThirtyNine are also offering up a cheeseboard featuring some amazing, award-winning cheeses crafted right in Oxford County. Savour it with your cocktail and enjoy your time!
Finally, we'd be remiss if we didn't mention that Great Taste of Ontario passport once more. If you've checked into five stops throughout the day, you can redeem those check-ins for a $25 voucher towards a Feast On-certified restaurant. SixThirtyNine happens to be one of those Feast On-certified restaurants so be sure to let your server know so they can redeem your voucher and take that amount off of your bill!
See You Soon
There you have it, a foodie-filled day stuffed to the brim with cheesy goodness! Have questions? Shoot us an email.