Red Dragon Dairy
From farmer to cheese maker, Red Dragon Dairy has become a reality for Ellis Morris and his family. When they emigrated to Ontario they purchased their farm in 2007 and started milking sheep. They milked sheep for over a decade and then decided to sell the farm and invest in the future and support small local farmers in the area by building a small artisanal cheese plant and local store.
In the store, you will find delicious varieties of Sheep milk cheeses, fresh cheese curds, cream cheese and aged cheese, Ontario and imported European cheese, freshly baked bread daily with a good range of local produce and preserves, summer sausage and local meats, our own frozen lamb, roasts, shanks, chops and patties. We also carry a great range of British products and Bakery.
If you are feeling a bit hungry, they can even make you a sandwich/sub from local meats and cheeses. Well worth the stop.
To learn more about the story of Red Dragon Dairy click here.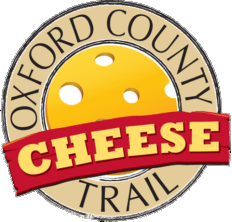 Cheese Trail Offer: Tastings & Shop
Contact Information
383723 Salford Rd., RR#1 Salford, ON N0J 1W0