Taste Summer's Best Flavours in Oxford County this August
Psst! Let us tell you a secret. August is possibly the BEST month for local food in Oxford County. Early summer crops are enjoying their last few weeks of goodness while early fall ones begin to pop up. PLUS, two of the summer's long-awaited all-stars- peaches and corn- arrive at the market. In addition to the food being grown, treats are being scooped, poured and freshly baked across the county. Read on for nine amazing and unique flavours you can't miss out on in Oxford County this summer.
1. Brie Ice Cream from a Local Chocolatier and Coffee Ice Cream Made with Goat's Milk!
Where: Habitual Chocolate, 389 Dundas St. Woodstock, ON. (View Map) and Udderly Ridiculous Farm Life, 906200 Township Road Bright, ON. (View Map)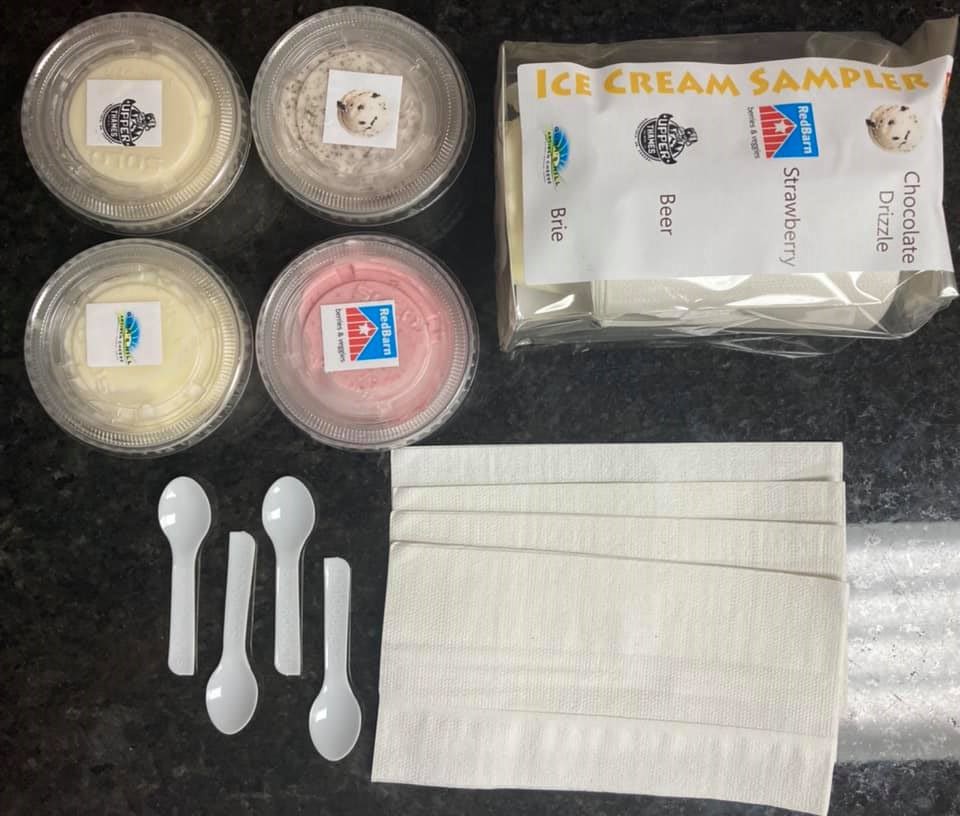 What is summer without ice cream? A big bummer, that's what! This August, our local ice cream aficionados are LOVING the unique flavours to be found across the county.
In Woodstock, local chocolatier Habitual Chocolate is crafting handmade ice cream in house using fresh local ingredients from their neighbours. Their new Cheese Trail sampler pack is a real treat and features their delectable Brie Ice Cream using Gunn's Hill Artisan Cheese's Brigid's Brie as well as a craft beer ice cream using Upper Thames Brewing Company, a chocolate drizzle ice cream using their own delicious chocolate and a rotating ice cream of a fresh, local berry (right now it's strawberry ice cream using strawberries from Red Barn Berries)!
In Bright, Udderly Ridiculous Farm Life has opened their farm shop and has allllll the goat's milk ice cream your little heart desires. Check out some of our personal favs like the coffee and craft brew ice cream that features Kintore Coffee and Upper Thames Brewing Company or the Grand Prix Award-winning wine and dark chocolate ice cream. Before you head over, check out their website to book yourself into a one of a kind experience like their goat yoga, alpaca walks or Taste of Farm Life experience.
Can't get enough? Check out these 8 spots to grab a cone.
2. Freshly Churned Butter and Delicious Baked Bread
Where: The Norwich Museum's Churn Back Time Experience, 89 Stover St. N. Norwich, ON. (View Map)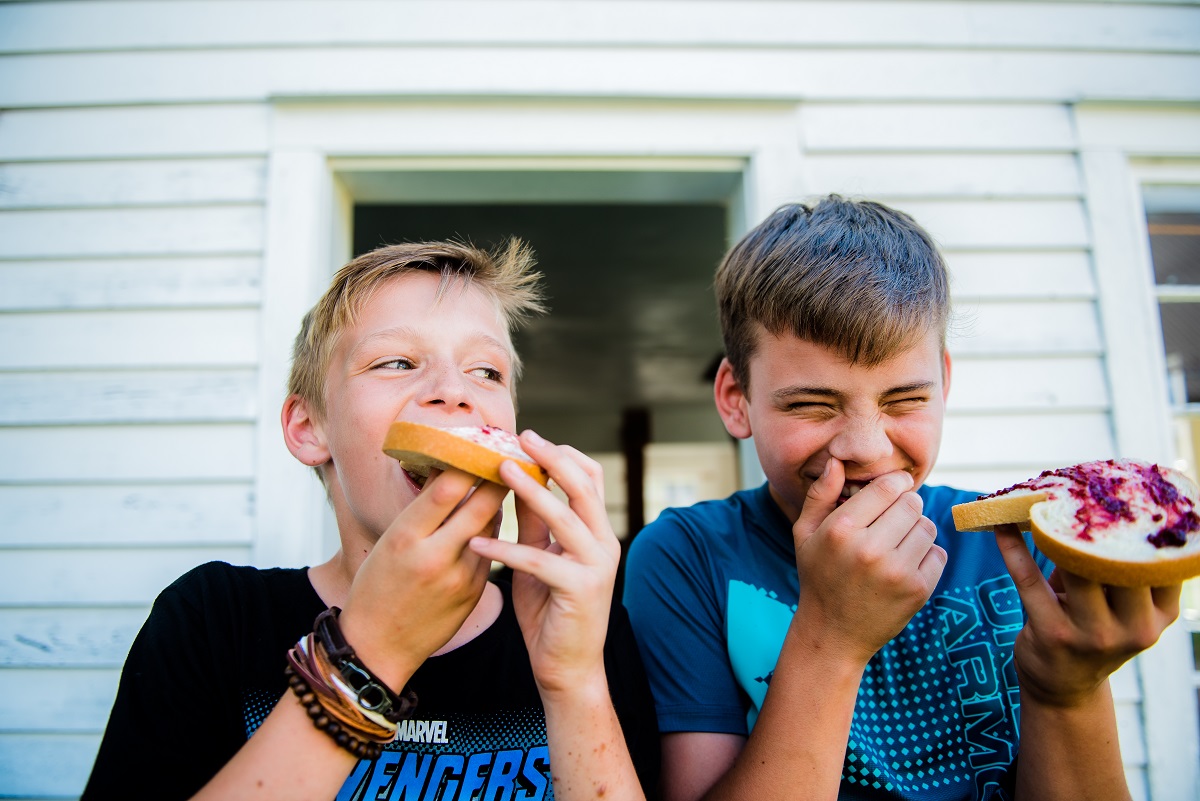 The beloved Churn Back Time experience is back at Norwich Museum on Saturdays in August! Perfect for families, you'll learn how to churn your own butter just like the pioneers who once inhabited Norwich did. Once you're done, you'll enjoy the fruits of your labour on freshly baked bread with a few local ingredients for good measure.
3. Get Your Picnic On
Where: On our back roads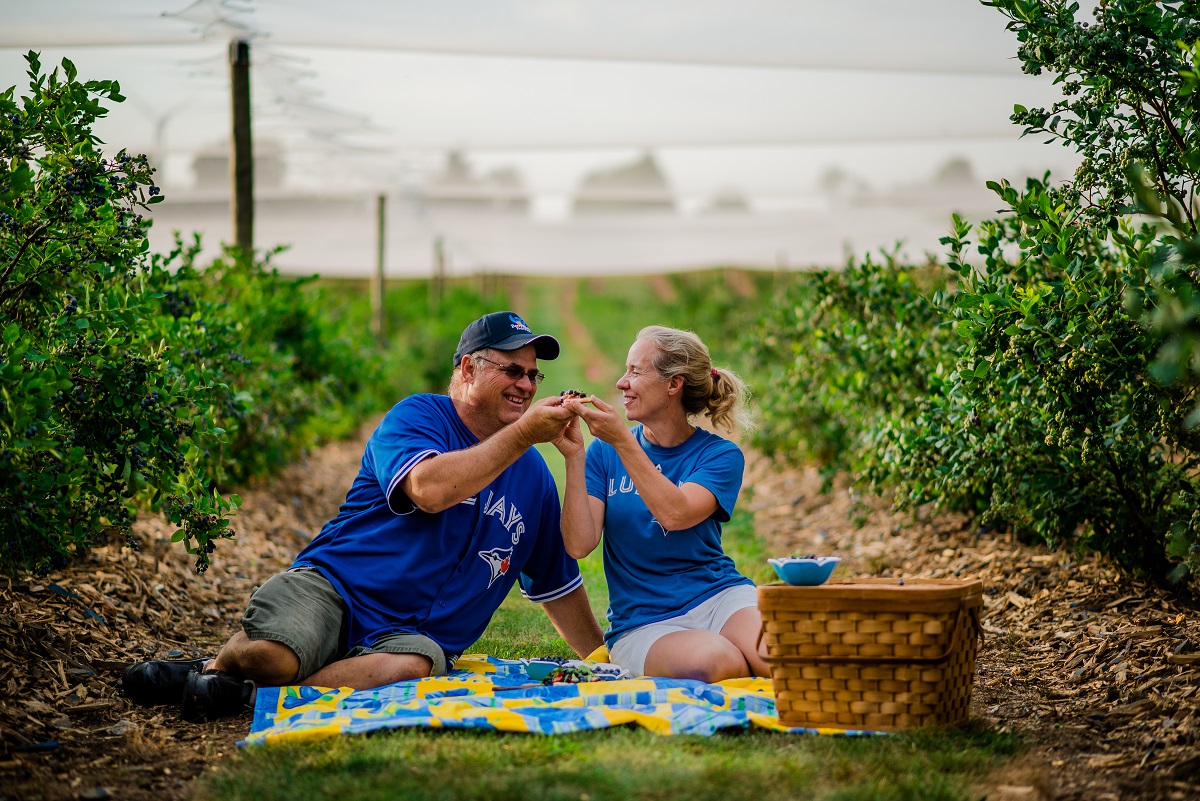 Life is a picnic! In Oxford, we've got the 411 on the best picnicking stops so you can enjoy some time with your bubble outside this summer and put those delicious flavours to work.
Just outside of Woodstock, Berrylicious Fruit Farm offers up a Picnics in the Patch experience. You'll get to pick your own berries, enjoy some unplugged games (Frisbee anyone?) and then settle down in the patch for your own VIP picnic. With four different baskets to choose from that range from snacks or dessert to full meals, you'll leave with a full belly and heart!
In Tavistock, set up your blanket in Queen's Park. Quehl's Restaurant is offering free park delivery for their meals so you don't even have to think about any prep work! Just scan the QR code on the signs there or give Quehl's a call to place your order and you'll have your food brought to you in no time. Now that's service!
In Kintore and Embro, consider making a day of your picnic. Visit Sheldon Berries to pick your own berries, then hit up Kintore Coffee for some delicious coffee and maybe a baked good. Finally, head to Embro Pond Conservation Area to enjoy our spread (just remember to clean up after yourself)! Want to really make it fancy? Consider checking out Kintore Custom Hardwoods to grab a charcuterie board to lay that spread on. Find info on all of these stops as well as a place to stay the night in this blog.
4. Grill Flavourites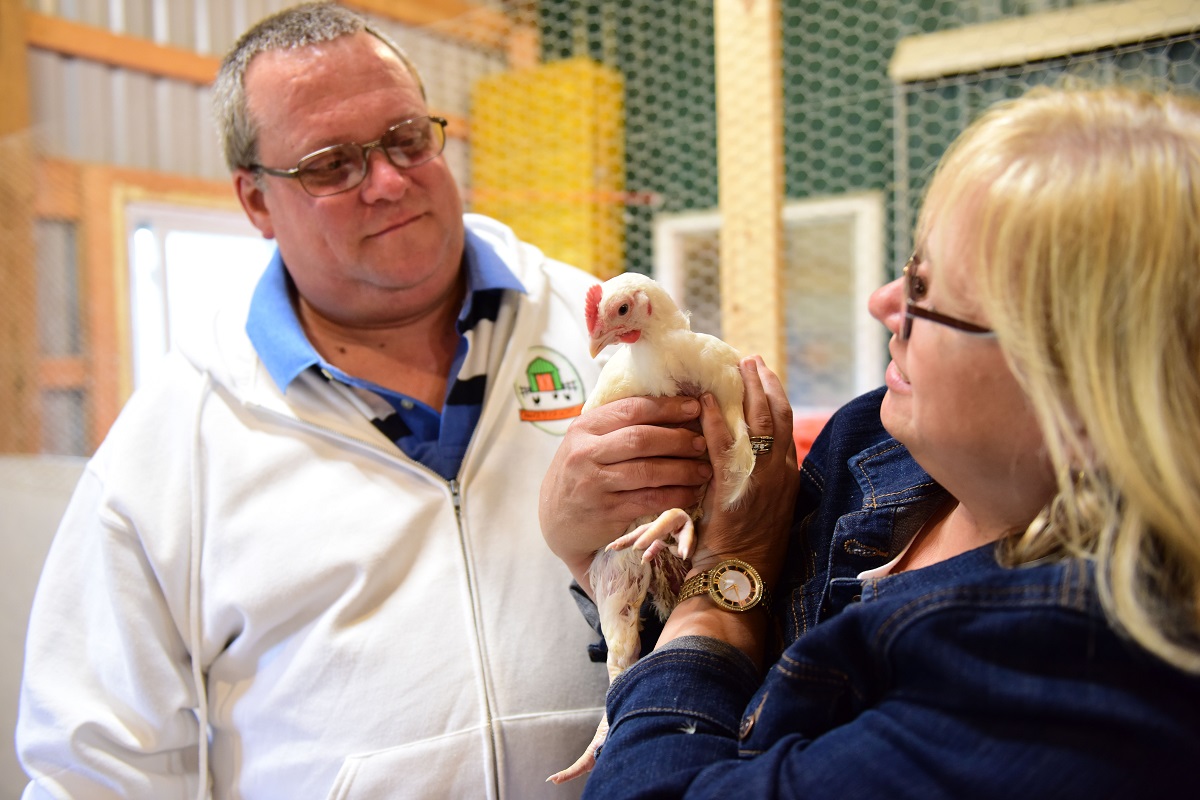 Make the most of summer and keep firing up that grill! If you're a BBQ master or just getting your start at the grill, be sure to check out some of Oxford's meat producers, farm stands and of course, breweries to get all the BBQ fixings you need this summer. If you're wanting the full farm experience, be sure to check out Oxford Fresh for a complete list of local food producers and farmers.
5. S'more than a Feeling
Where: Snyder's Family Farm, 936685 Blenheim Road, Bright, ON. (View Map)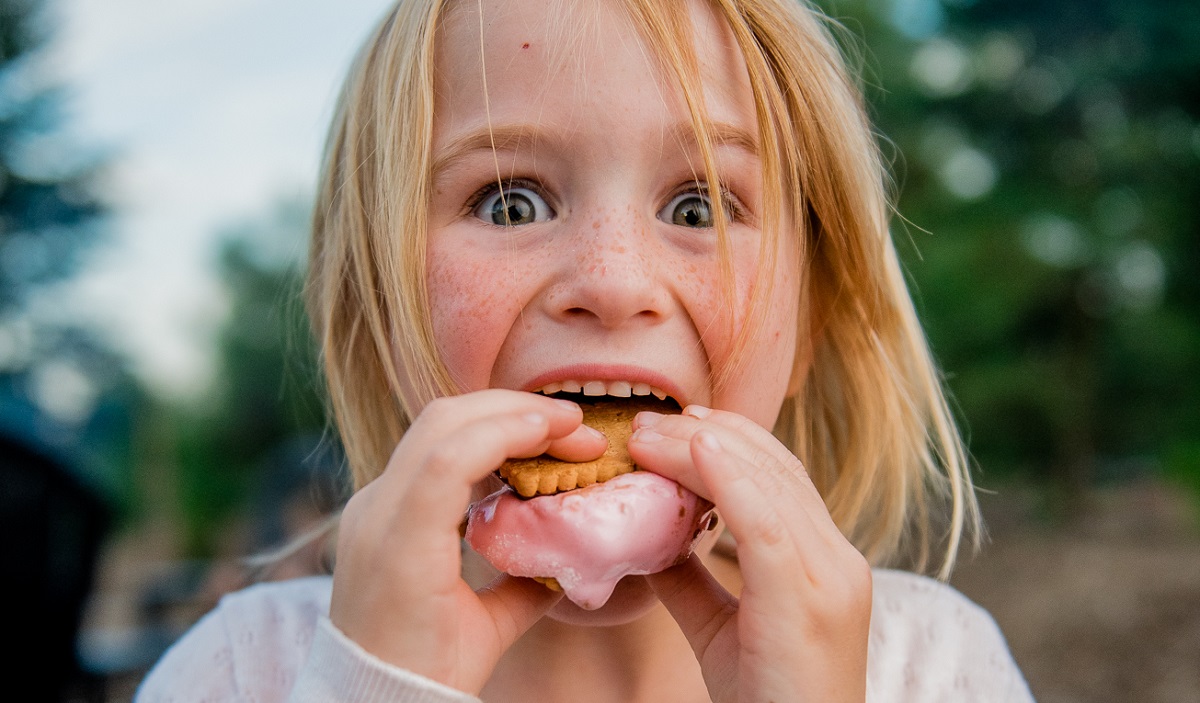 When it comes to summer, s'mores have to be our number 1 favourite treat. There's just something about a freshly fired marshmallow paired with good chocolate and graham crackers that makes our mouths water. At Snyder's Family Farm they make homemade marshmallows that will take your next s'more to the next level. Available in vanilla (our fav), strawberry and chocolate, you haven't tried a s'more until you've had one of these. You can order directly from the Snyder's bakery for Saturday morning pickup. Want to really take it to the next level? Pair those mallows up with these s'more combos from Philippe at Habitual Chocolate.
Don't have a fire pit or a yard? No problem! Snyder's offers a VIP campfire experience for bubbles to enjoy. You'll get your own private campsite with a pre-lit fire and can have pizza, hot dog kits, s'more kits and more delivered to your site. Plus the property is licensed so you can kick back with a cold beverage and enjoy that rural Oxford sunset.
6. Patio Power
Where: Check out our county-wide list!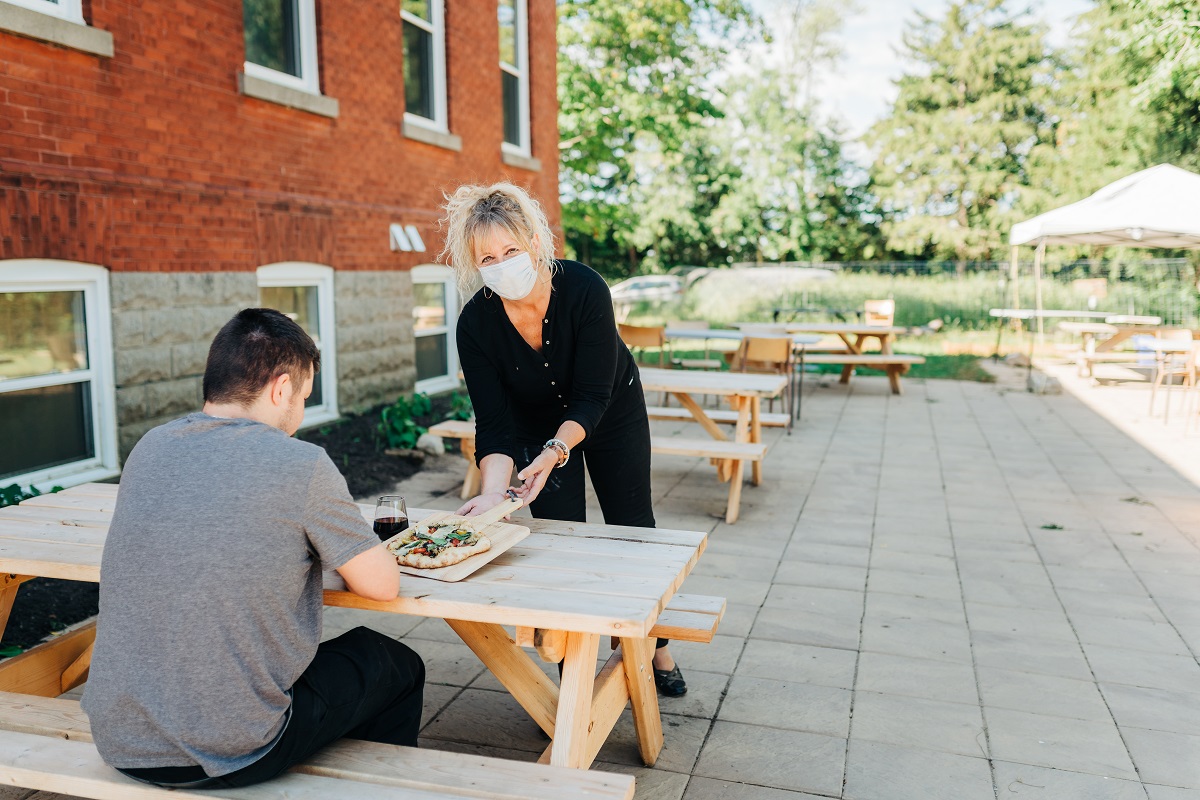 Patios are the ultimate hangout spots in our books and many others- especially this summer! With so many great patios to enjoy the sunshine and a great meal on this summer, we decided to compile them all into one big list. You can check it out on our website.
7. Brand New Seltzers
Where: Ramblin' Road Brewery Farm, 2970 Swimming Pool Road, La Salette, ON. (View Map)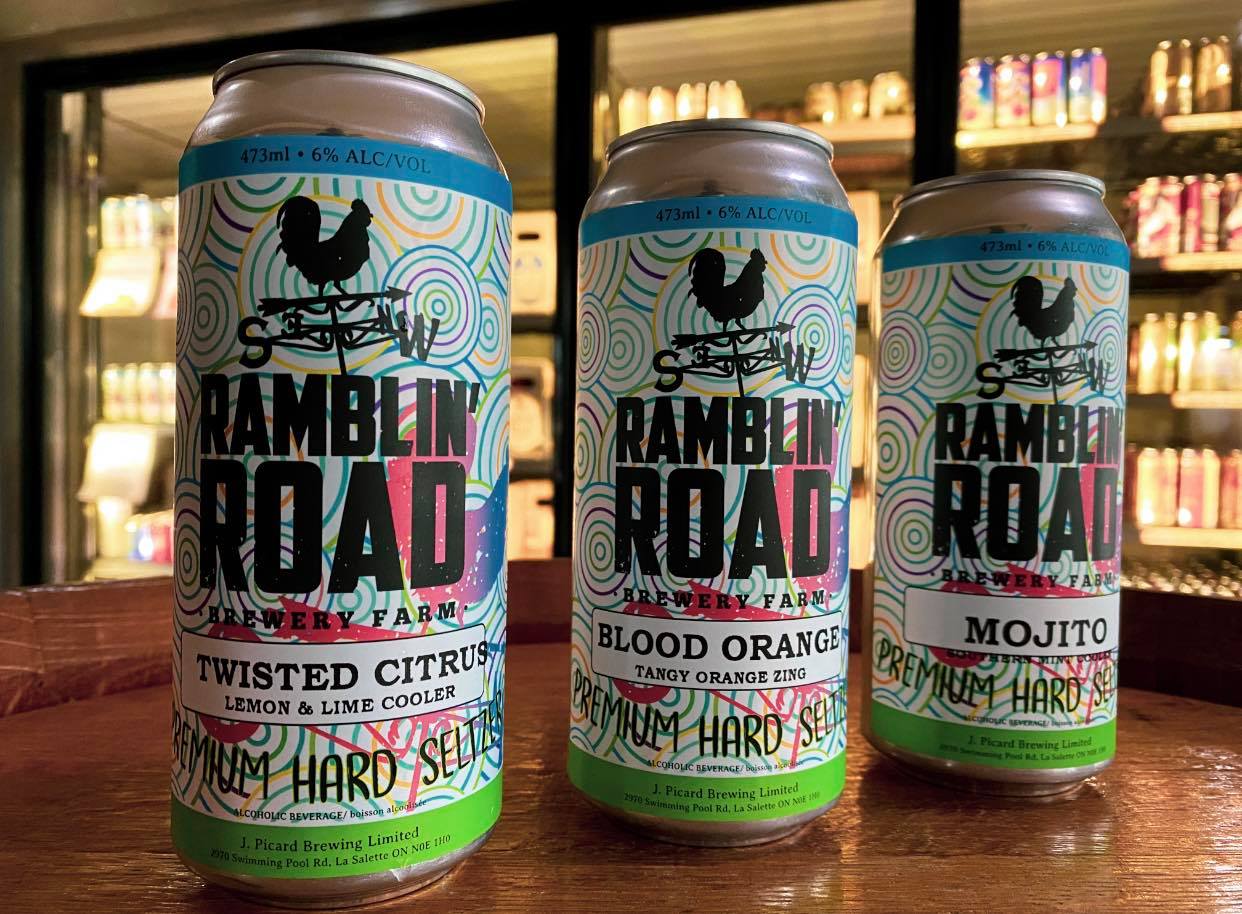 Summer's hottest drink, the seltzer, is on the rise and Ramblin' Road Brewery Farm in La Salette is not falling behind. With delicious flavours that include Tangy Orange Zing, Mojito and Twisted Citrus, your refreshing summer bevvies are covered. Pop by the farm to check out the hops in the field and enjoy a cold one on the patio with a delicious meal from The Roost, the restaurant in house.
8. The Oxford County Cheese Trail
Where: 24 stops across the county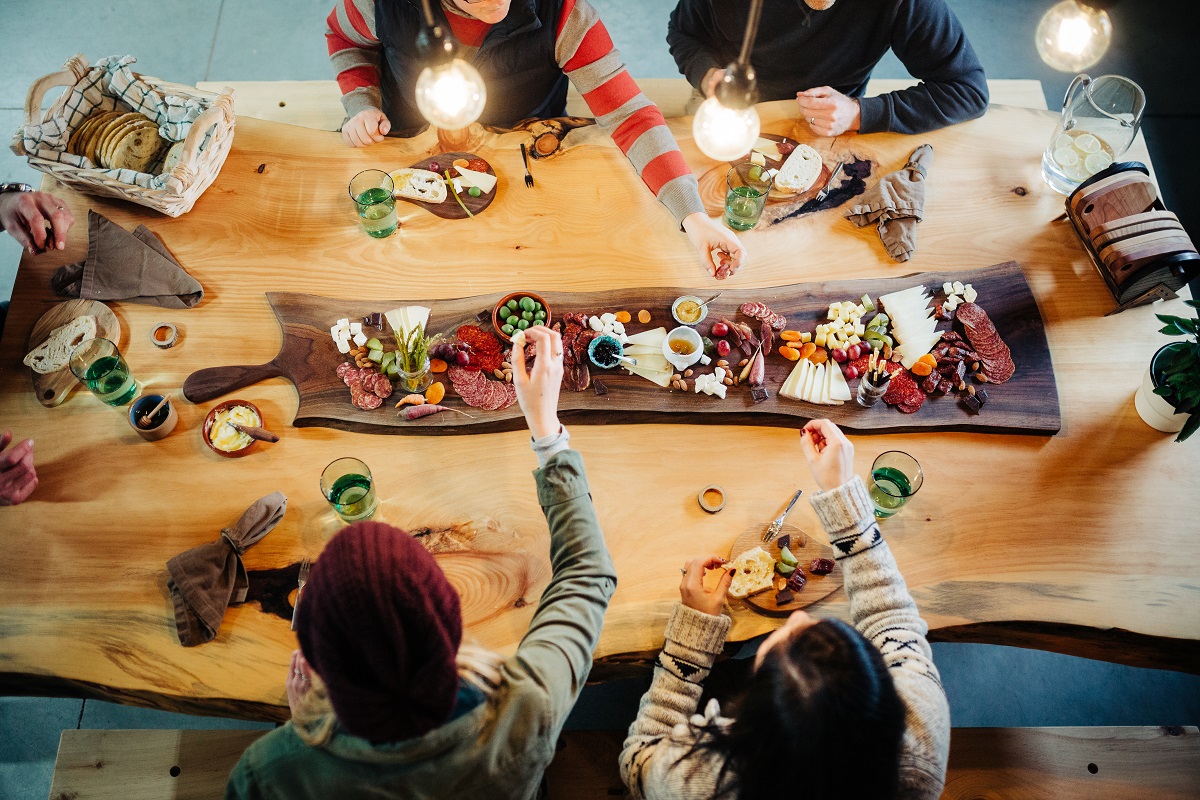 Of course we'd be remiss if we ended without mentioning The Oxford County Cheese Trail. With over 20 stops spread across the county, enjoy a legendairy road trip full of gouda times. Visit cheesemakers and enjoy outdoor tastings, take part in a brand new experience like picking-your-own veggies or crafting your own soap, and of course delight your taste buds with delicious cheese. You cheddar not miss out! This self-guided trail takes more than a day to visit all of the stops but you can travel by hub or make a weekend of it.
9. All the Baked Goods!
Where: In Woodstock check out Two Guys & a Whisk, Wallflour Bakes, Whisk and Roll and Dee-Lights Bakery and Fine Foods; In Ingersoll check out The Olde Bakery Cafe and Leaping Deer Bakery and Coffee Shop; In Blandford-Blenheim, Snyder's Family Farm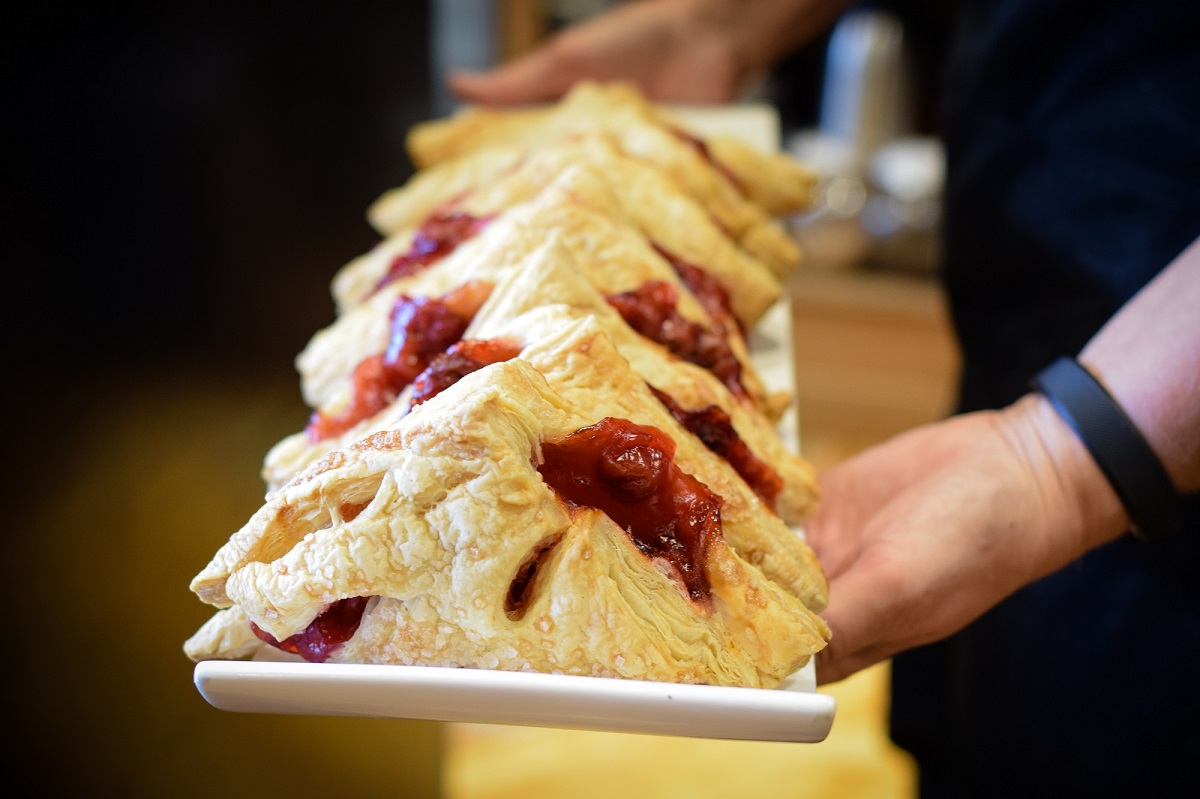 Seriously, who doesn't love a baked good? A number of awesome bakeries have popped up in Oxford County and we recommend you make it a mission to try them all! In Woodstock, we can't believe how the bakery scene has exploded! On Dundas alone you can check out Dee-Lights Bakery and Fine Food (we recommend checking out their wide array of cookies), Two Guys and a Whisk who make out-of-this-world butter tarts and Whisk and Roll who are known for their lemon squares and dill pickle scones! Also in Woodstock, Wallflour Bake Shop is new on the scene and creating quite a buzz! We love their beautiful cupcakes and custom cakes!
In Ingersoll, The Olde Bakery Cafe has been a local favourite for years. Pop in for scratch soups and sandwiches as well as drool-worthy squares and flaky turnovers. On the back roads of town, you'll also find Leaping Deer Bakery and Coffee Shop- an awesome spot to grab beautiful pies, mini cheesecakes and loads of other goodies made with local ingredients.
Finally, in Blandford-Blenheim check out the bakery at Snyder's Farm for their famous cinnamon buns, whoopie pies and more.
There you have it! 9 ways to get those taste buds buzzing this August in Oxford County. Enjoy!