Unplugged Ingersoll: Put Your Electronics Away and Slow Down
Imagination is more important than instant messaging. Creating memories is better than creating hashtags. Unplugging is the ultimate in slowing down and getting back to what really matters to you. From delicious local food to culture, art and creative outlets, Ingersoll knows what's up when it comes to putting the electronics away and unplugging for a bit. Read on for our customized itinerary.
Go car-free! This entire itinerary is walkable with the exception of Louie's which is just a short drive from the downtown. Follow the path from the Ingersoll Cheese Museum all the way downtown.
---
Stop 1: Enjoy a Locally-Inspired Breakfast
The Olde Bakery Cafe: 120 Thames Street S. Ingersoll (View Map)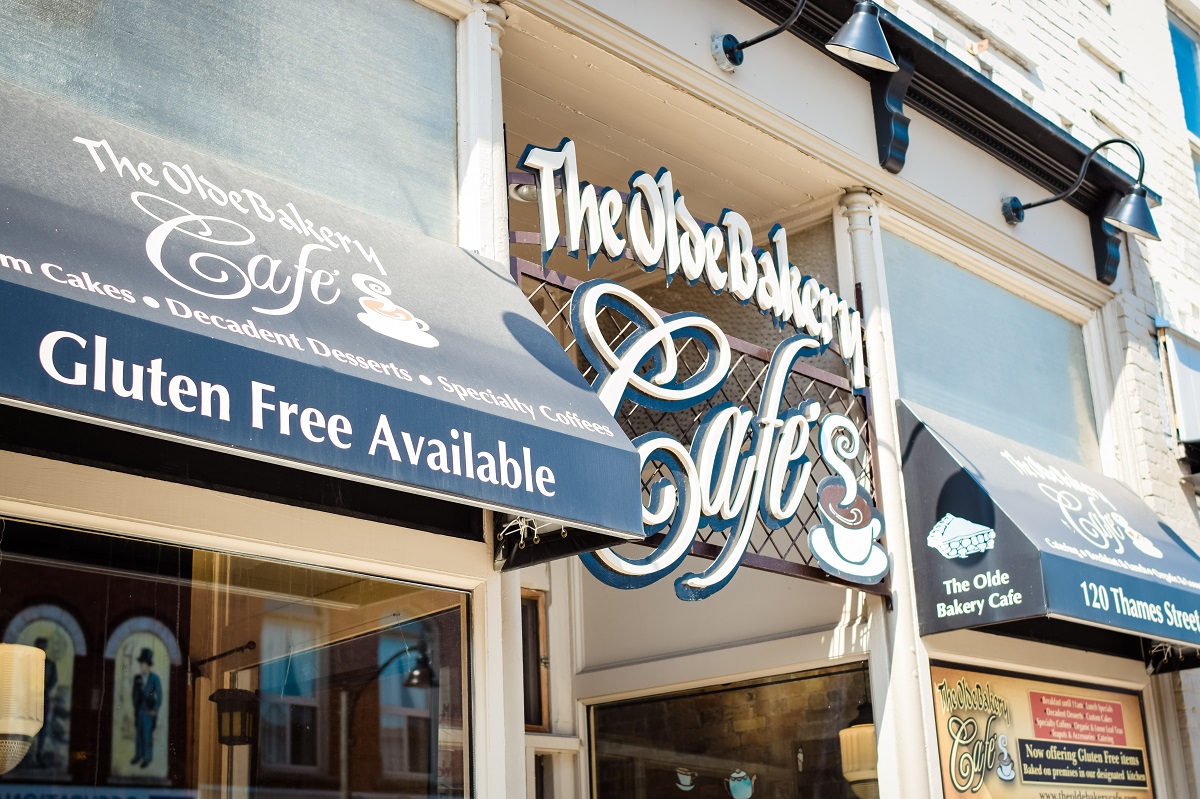 Start your morning off on the right foot with the delicious selection of breakfasts, fair trade coffees and teas at The Olde Bakery Cafe. Located inside a historic Ingersoll bakery, this charming cafe is sure to make you feel right at home.
We love: The Gunn's Hill Breakfast Sandwich & The Cajetta Latte (using local goat's milk Mexican caramel from Local Dairy Products)
---
Stop 2: Experience Heritage & Culture
If you love history and heritage...
Ingersoll Cheese and Agricultural Museum: 290 Harris St. Ingersoll (View Map)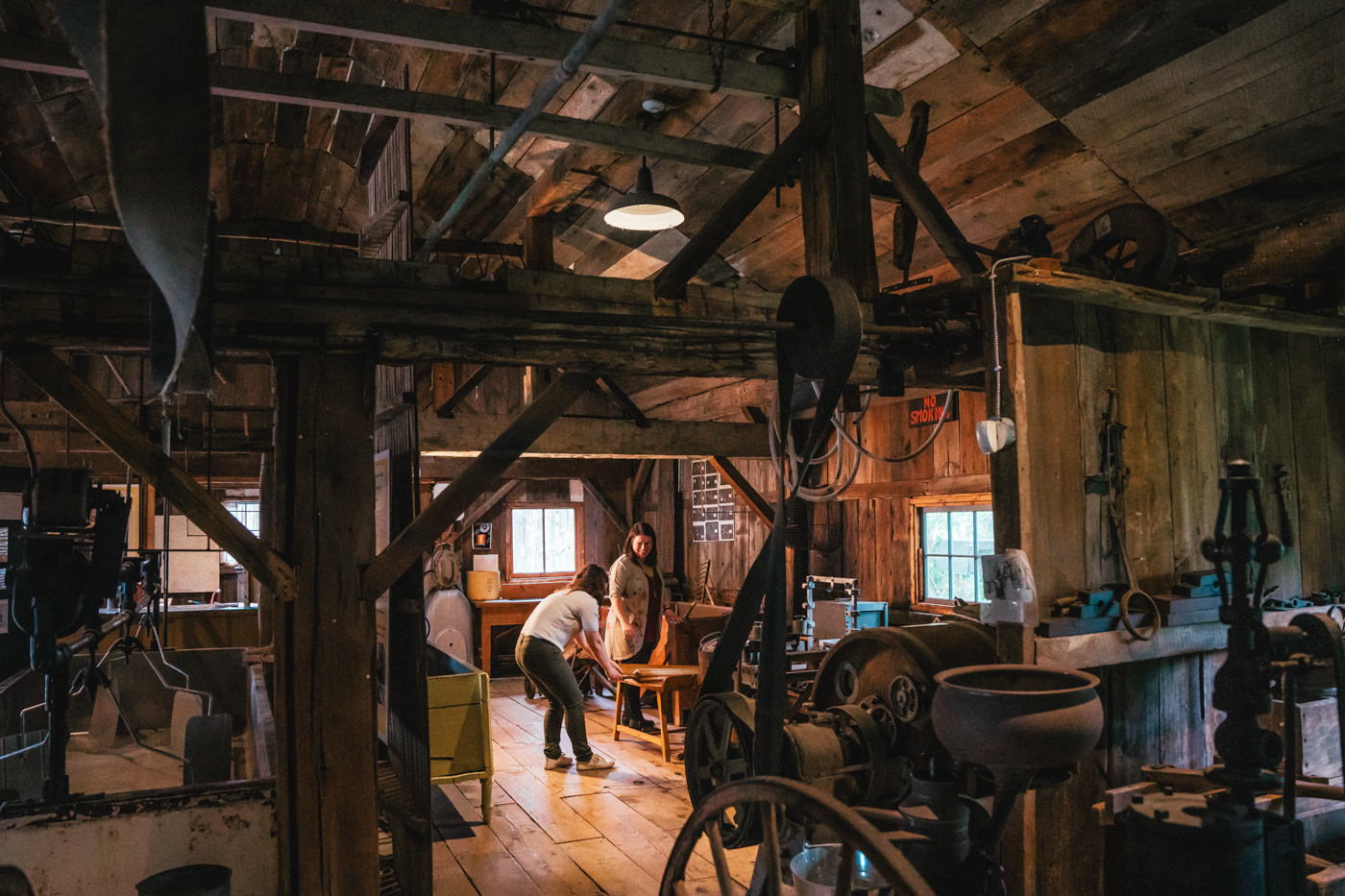 Oxford's cheesey history warrants a museum all about it- trust us. Home to 98 cheese factories in the 1800s, the legacy of cheese making in Canada's Dairy Capital is alive and well. Explore stories of our cheesey past but also other very interesting histories from Ingersoll's place on the Underground Railway to the town's Laura Secord connection. You'll love learning the heritage, enjoying cheesey photo opps and more. When you're done, don't forget to check out the cheese playground behind the museum.
---
If you love getting creative...
Ingersoll Creative Arts Centre: 125 Centennial Lane Ingersoll (View Map)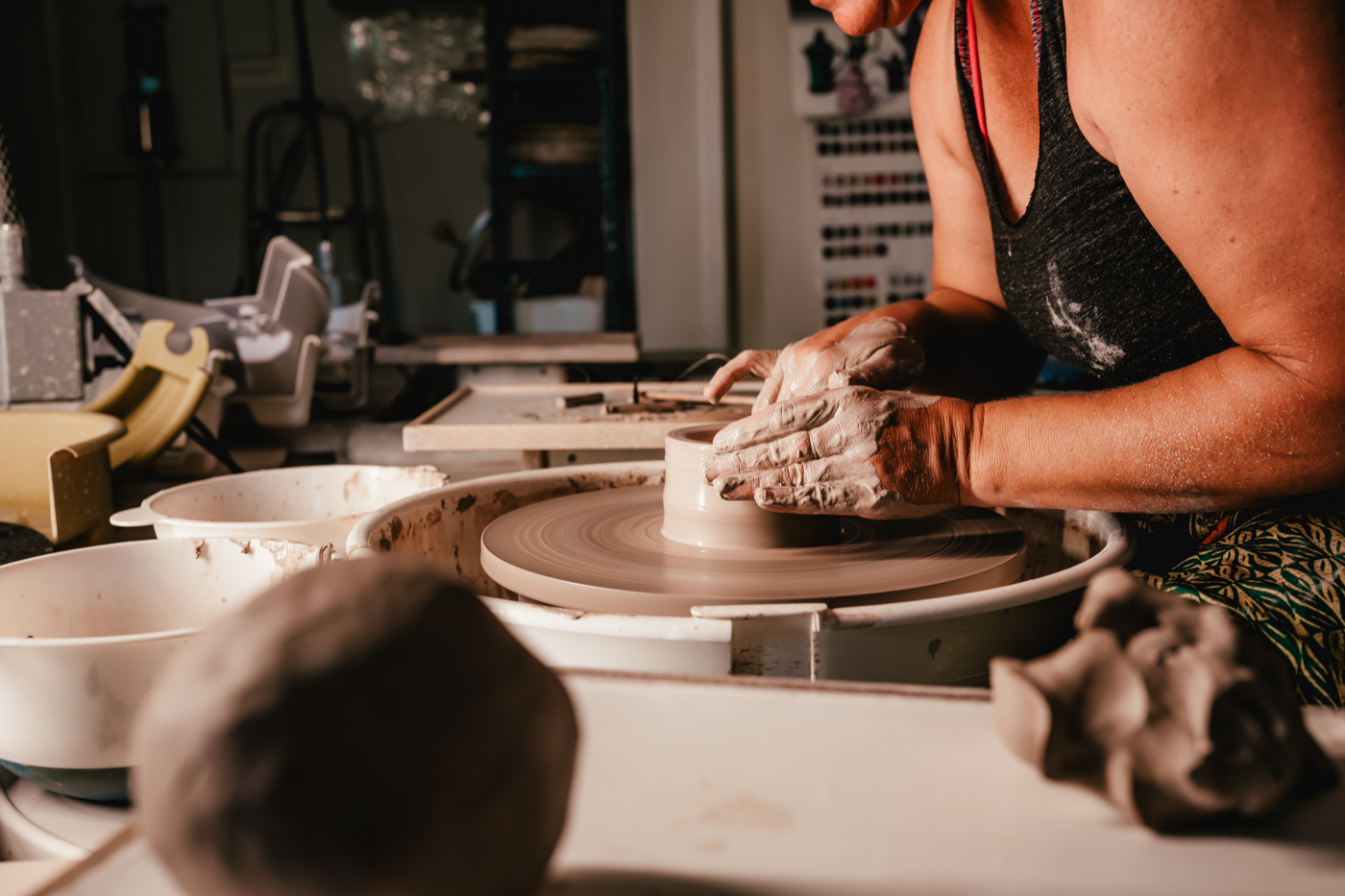 The Ingersoll Creative Arts Centre offers a variety of classes from quilt making to jewellery and pottery. Wander the work of local artists or get creative and hands on with a class.
---
Stop 3: Take a Walk
Centennial Park Ingersoll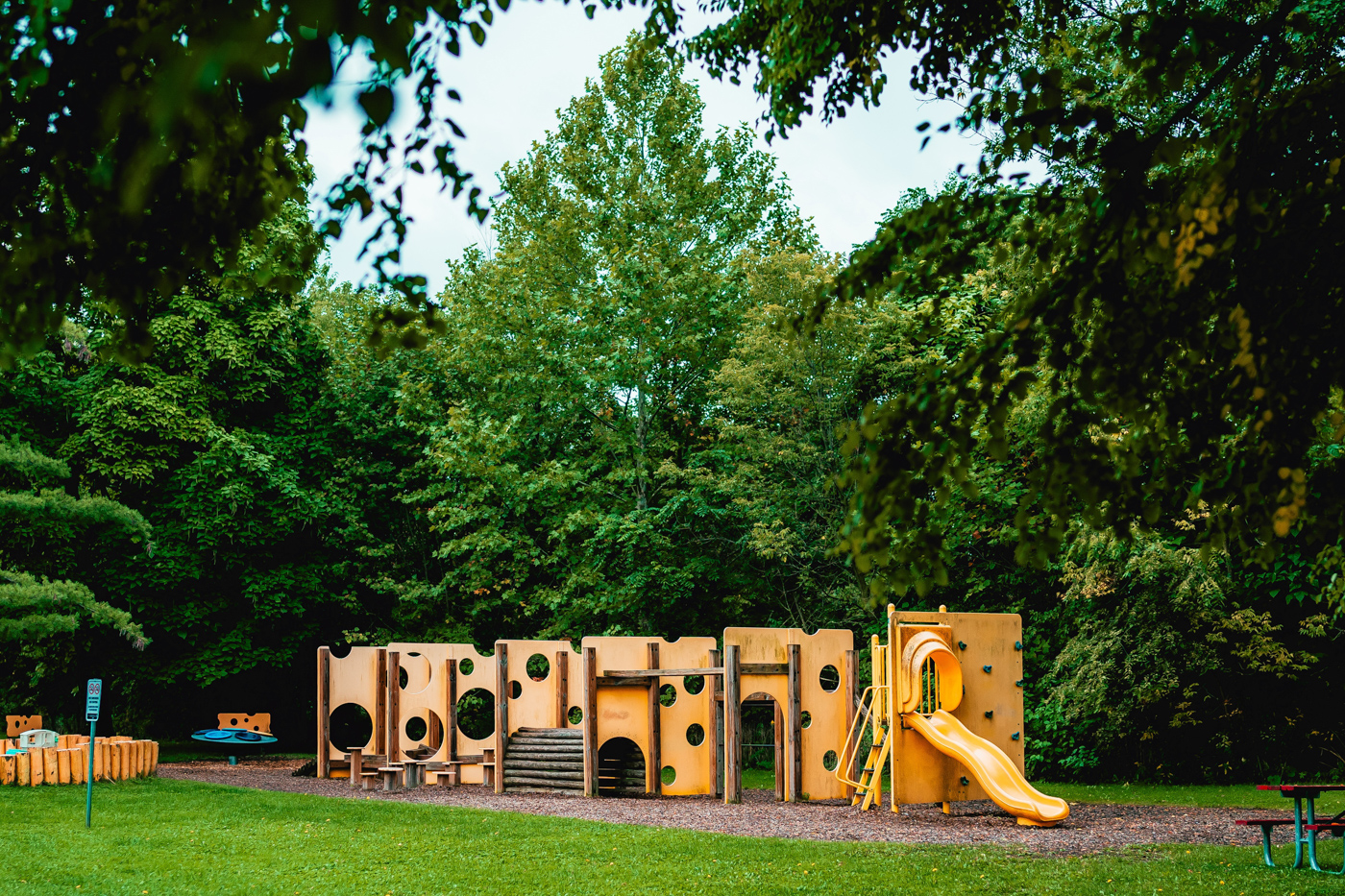 Whether you chose the museum or the art centre, the walk in between the two locations makes for a fantastic, leisurely stroll. Wander along Halls Creek, enjoy the cheese-themed playground and bask in the fact that you're gadget-free and outside.
---
Stop 4: Go Totally Cheesey Over Lunch
Louie's Pizza and Pasta: 440 Bell St. Ingersoll (View Map)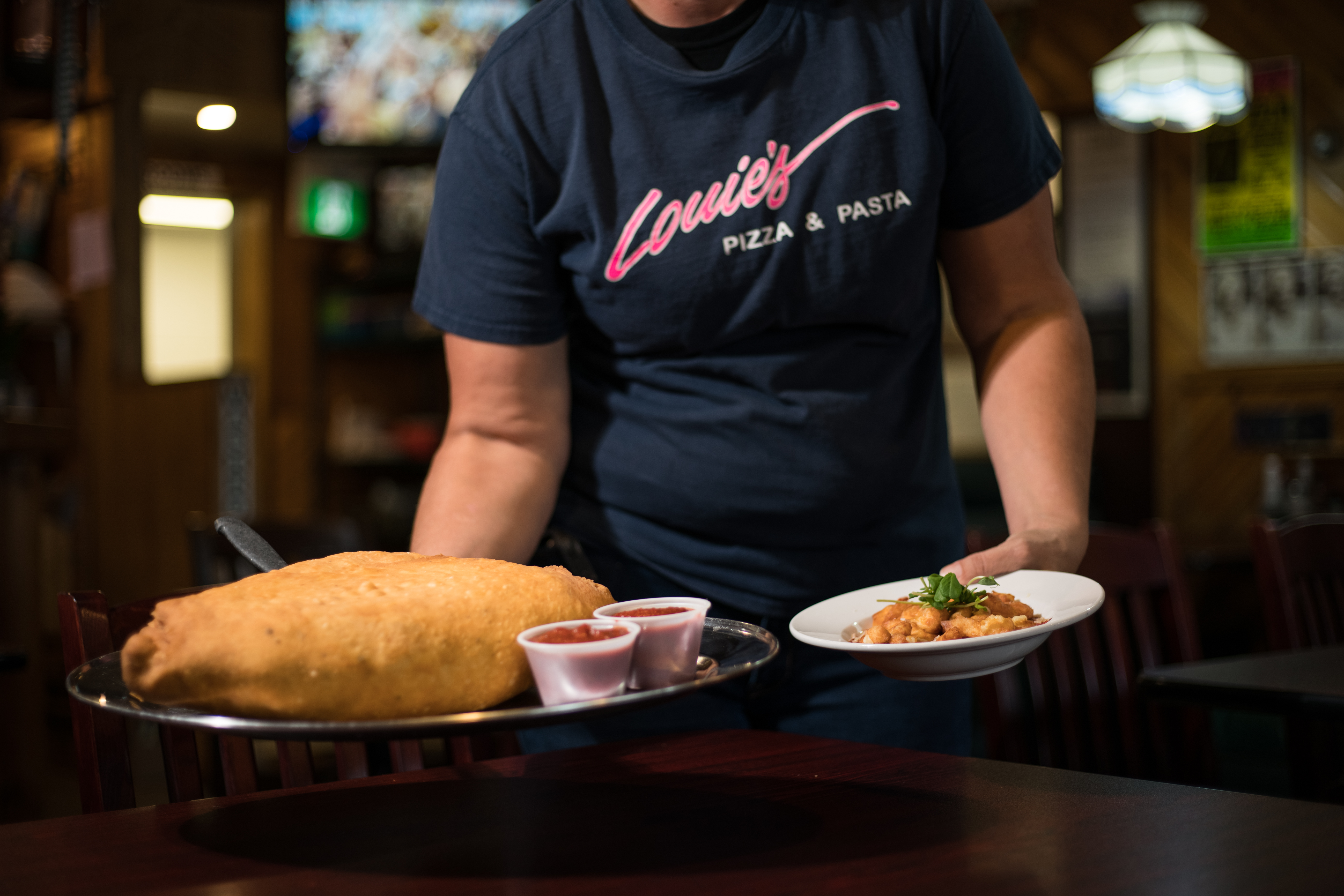 The ingenuity on the menu at Louie's is unmatched. This roadhouse is a local favourite and known for their large portions and creative dishes. Check out their pizza of the month featuring local cheese, the Stormin Norman Burger (the buns are two grilled cheese sandwiches) or their deep fried cheese curds with house made marinara sauce. Chill out, stuff your face and have fun.
---
Stop 5: Retail Therapy
Patina's Gift of Art & Craft: 112 Thames St. S. Ingersoll (View Map)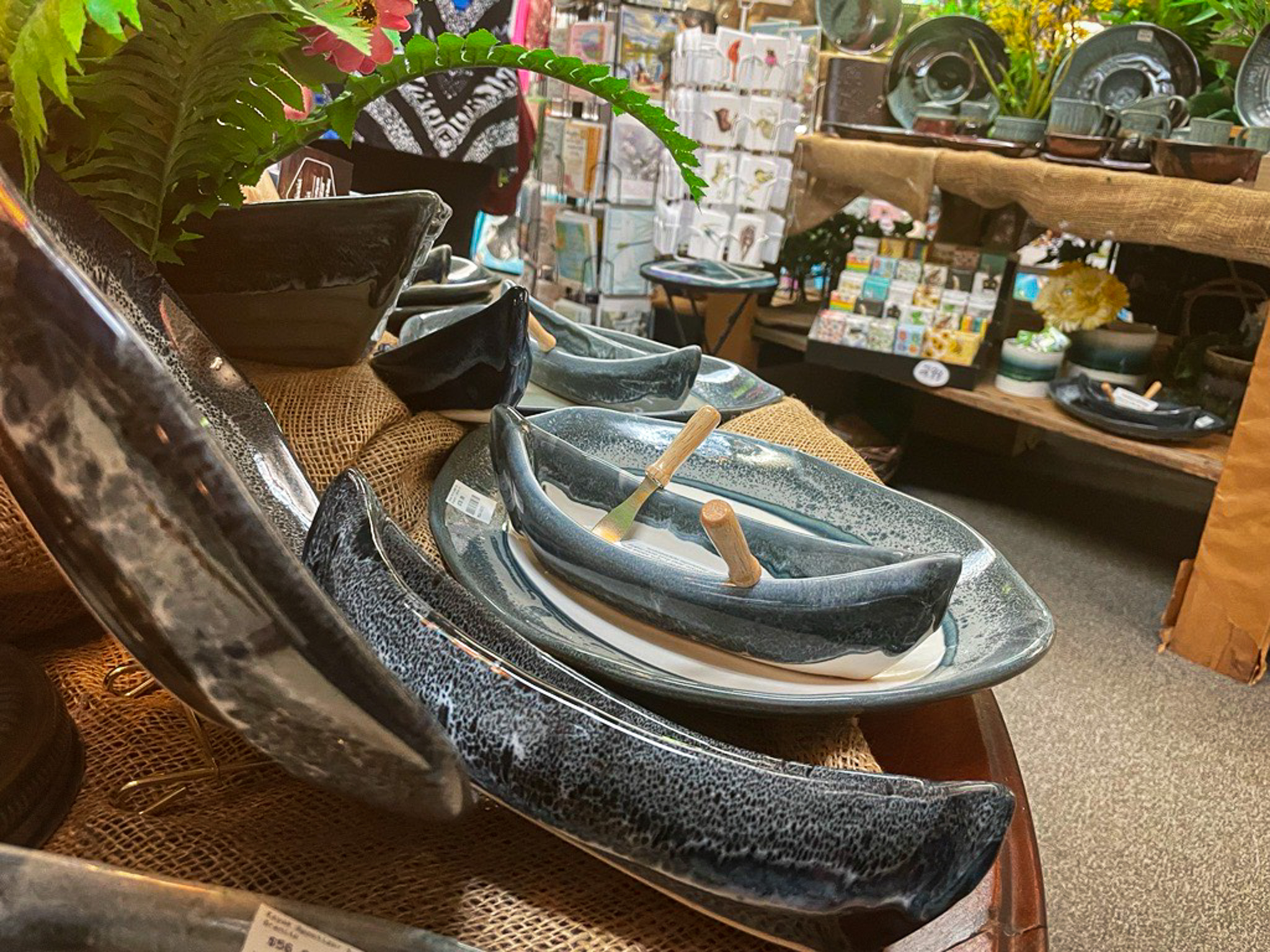 Shop a large collection of Canadian pottery, beautiful handmade jewellery, brie bakers and more. Patina's is the ultimate in gifts with ideas for weddings, birthdays and more. Don't forget to get it gift wrapped in their signature box.
---
Dwell Urban Boutique: 147 Thames St. S. Ingersoll (View Map)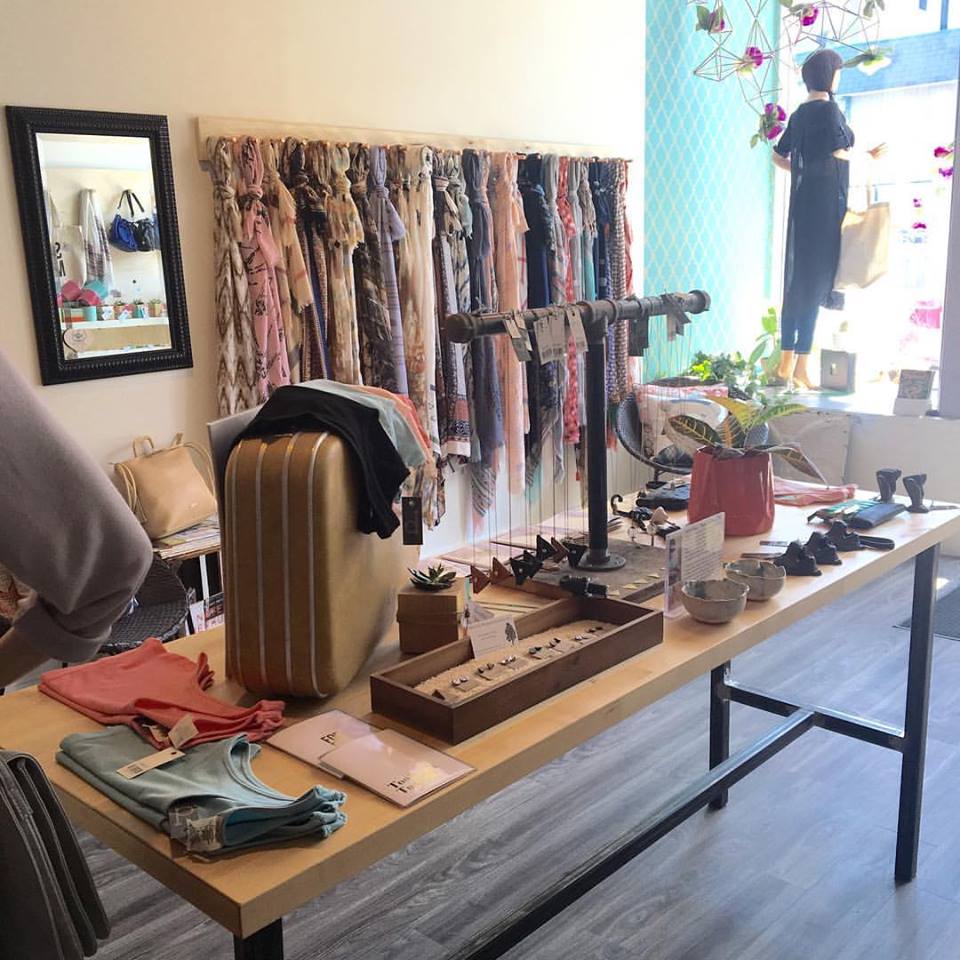 From trendy purses to funk jewellery and gorgeous garments, Dwell Boutique is the ultimate in style. You'll love the extra local touch and sense of fashion at this small boutique.
---
Stop 6: Hit a Spa
The Elm Hurst Inn: 415 Harris St. Ingersoll (View Map)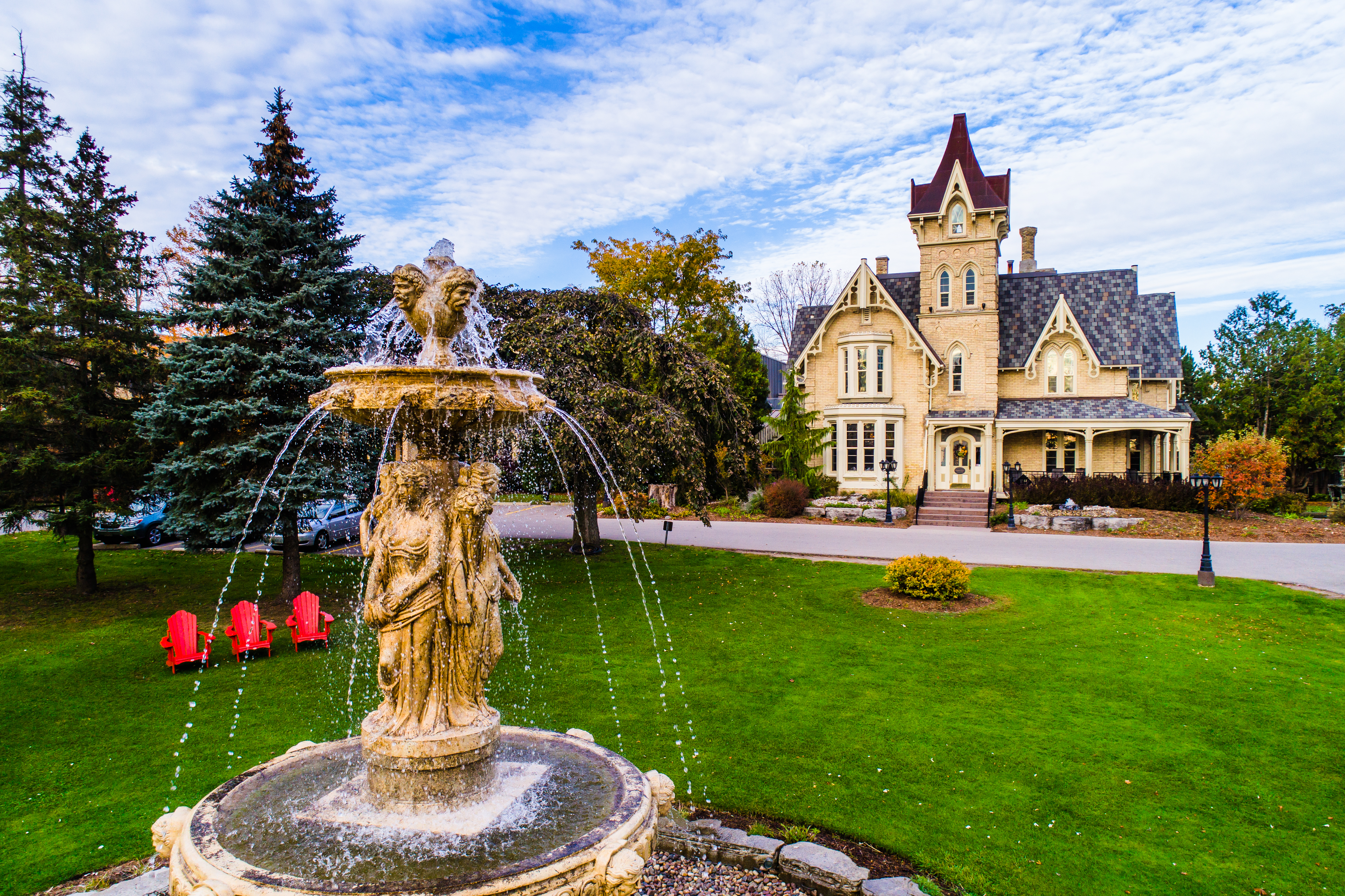 End your day by treating yourself to a luxurious spa treatment at The Elm Hurst Inn and Spa. The Elm Hurst Inn is all about pampering and relaxing you. Now breathe that sigh of relief and feel the zen settle in.
---
Stop 7: Grab Dinner and Stay the Night
No need to move a muscle! The Elm Hurst Inn and Spa is the perfect place to grab dinner and stay the night. Their Mansion Restaurant features delicious meals. Enjoy it in the dining room or out on the patio during the summer. You'll love your entire experience.
---
Want more travel inspiration and trip ideas? Sign up for our newsletter.