Family Fun That Couldn't Be Feta!
Whether you're in it to get a taste of country life, churn your own butter, learn about some cheesy heritage or devour some deep fried cheese curds…this family trip will make for a fun-filled (and cheesy) day! Spend quality time together as a family with this itinerary, there's something for everyone here!
Stop #1: Churn Back Time
Where: The Norwich Museum, 89 Stover St. N. (View Map)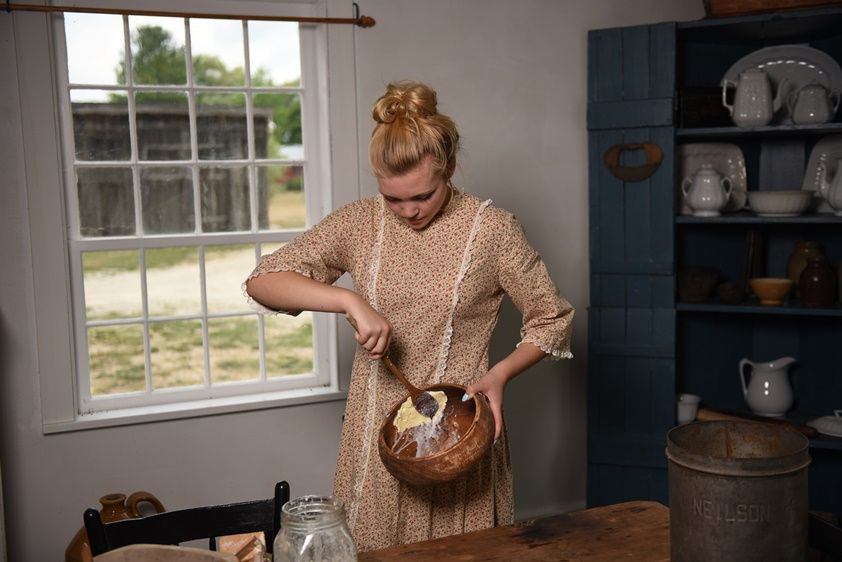 Take some time to explore the heritage of Norwich Township while at The Norwich Museum. It is full of interesting and important stories from that of early Black settlers and Quaker communities to Canada's first cheese cooperative and an apple juice factory.
Explore the numerous museum exhibits on display and then step out onto the property for a look inside the beautiful Gore Church and an old Quaker home. You'll feel like you've actually stepped back in time.
Also – if you want to get a real taste of the pioneer life, you can call ahead and book an appointment to churn butter! Call to book your appointment: (519) 863-3101.
We love: The collection of dairy artifacts
Time to next stop: 19 mins
Stop #2: Maple and Cheese?!
Where: Jakeman's Maple Farm, 454414 Trillium Line, Sweaburg, ON. (View Map)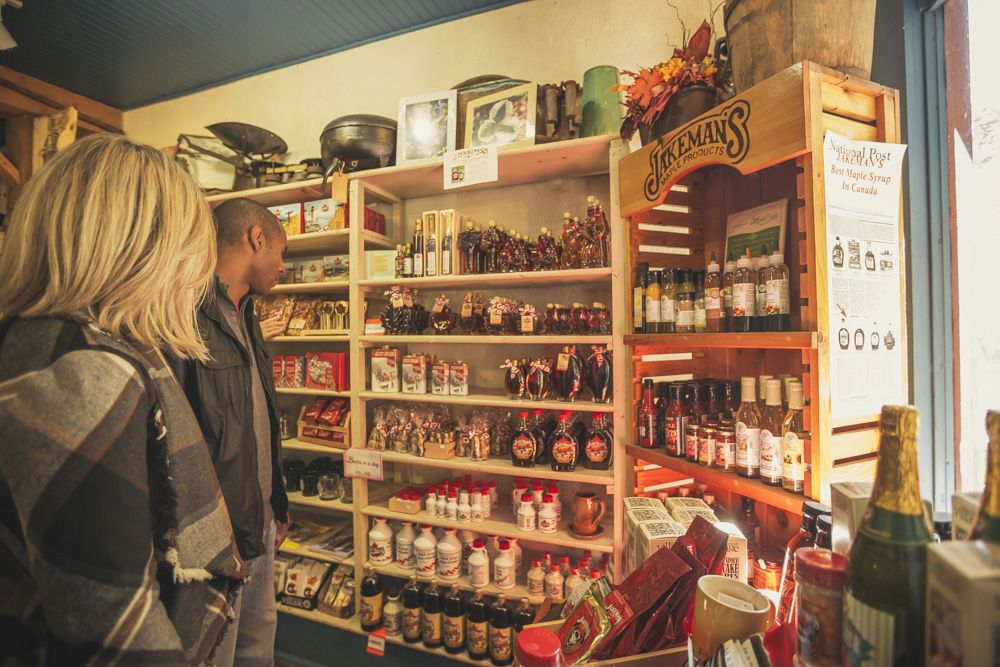 Jakeman's maple syrup is famous in the area and its history dates back over one hundred years. Head into what used to be the old town general store for tastes of their maple syrup, candies and their famous icewine maple syrup.
Don't forget to pick up your Cheese Trail bundle which includes their syrup, pancake mix and a recipe for savoury cheese pancakes!! If you're looking to go for an easy stroll, pop across the road to Trillium Woods for a 1km trail.
We love: Cheese Trail Bundle
Time to Next Stop: 11 mins
Stop #3: A Cheesy Playground
Where: Ingersoll Cheese Museum, 290 Harris St. Ingersoll, ON. (View Map)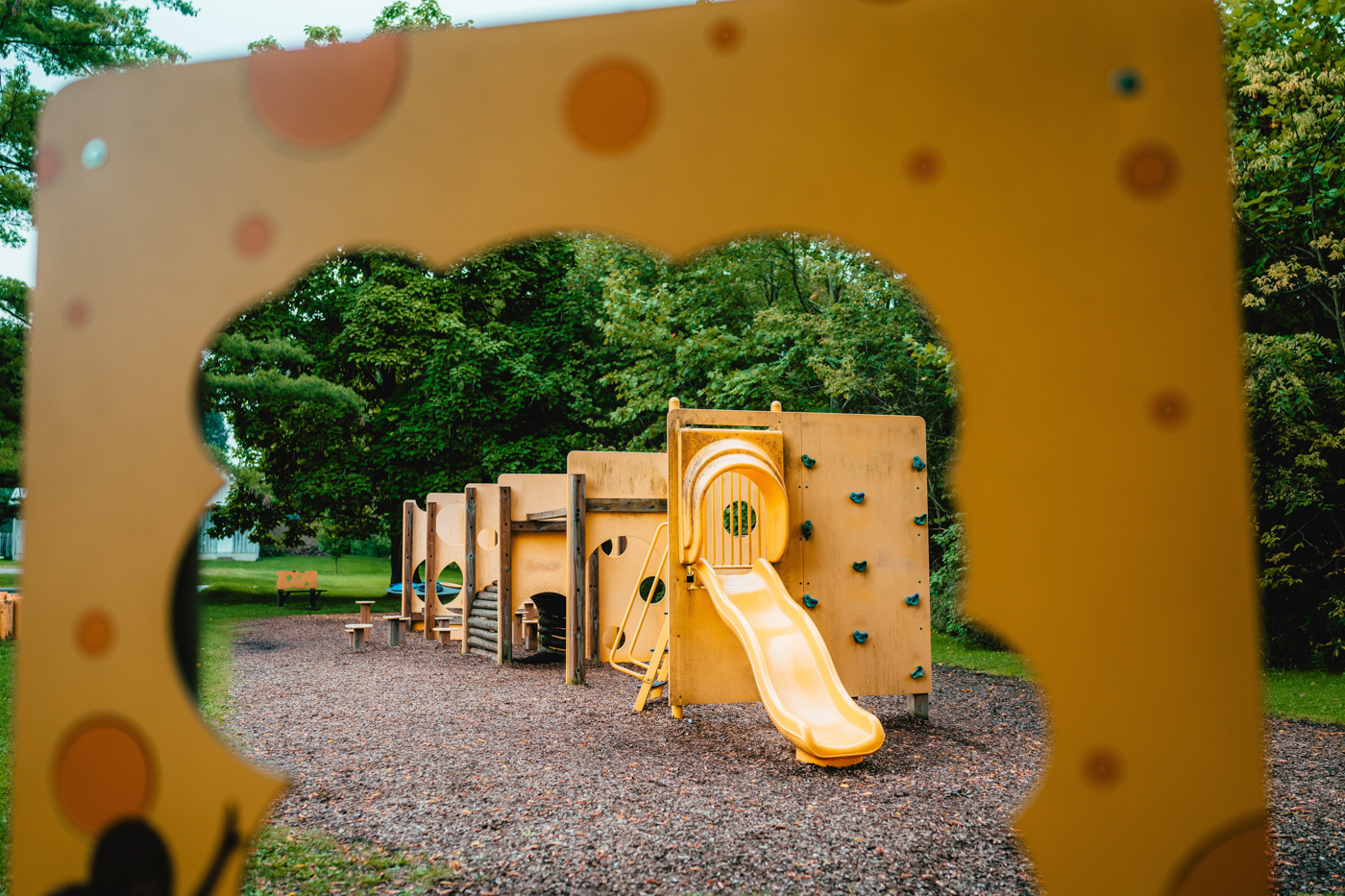 Here at the Ingersoll Cheese Museum you and your family can discover stories of early agriculture in Ingersoll, Laura Secord, The Underground Railroad and the making of a 7,300lb wheel of cheese (that's a lot of cheese)!
This stop is a great way to give the cheese trail some historical context and makes for some great photo opportunities. After learning the history, head out back if you have wee ones to climb on the cheesy playground and try a Cheese Trail scavenger hunt.

We love: the cheesy photo opportunities
Drive time to next stop: 6 mins
Stop #4: A menu you don't want to miss
Where: Louie's Pizza and Pasta, 440 Bell St. Ingersoll, ON. (View Map)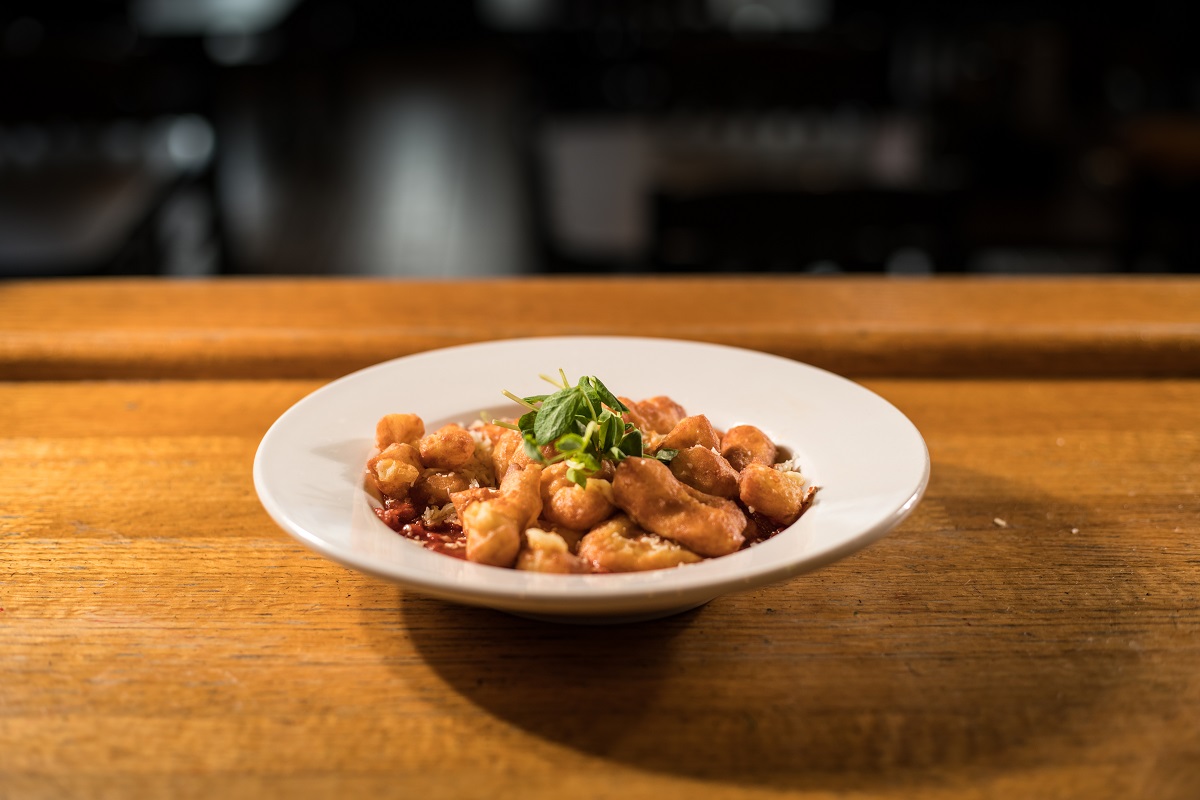 After diving into the history, exploring some cheesy architecture and all that excitement, tuck the family into a booth at Louie's Pizza and Pasta (but trust us, the best is yet to come).
The menu at Louie's ranges from classic pub food and their signature mammoth panzerotti to a monthly pizza featuring local cheese and crazy flavour combos like the Stormin' Norman Burger (side note: the buns are two grilled cheese sandwiches).

We love: The deep fried cheese curds with house-made marinara sauce
Bring a cooler and take a taste of Oxford County home: Try goat's milk ice cream from Udderly Ridiculous, Fresh Curds from Gunn's Hill on Friday, and Greek and smoked Feta from the milk of 350 dairy sheep at Red Dragon Dairy.
Happy travelling. For insider tips, events and more don't forget to sign up for our Oxford Insider newsletter.