5 Apple & Cheese Pairings We Can't Get Enough of
Here in the dairy capital, we don't even consider biting into a delicious apple without some cheese on the side. With so many different types and flavour profiles, apples can make the perfect pairing for Oxford County cheeses. Read on for seven delicious cheese and apple pairings you shouldn't miss out on.
---

---
1. Ambrosia & Brigid's Brie
The juicy, slightly sweet taste of ambrosia apples alongside hints of pear marry perfectly with the mild taste of Brigid's Brie from Gunn's Hill Artisan Cheese. Try heating them up in the oven (or better yet carmelizing them) and creating a delicious brie topper for the perfect autumn treat.
---
2. Cameo & Asiago
A fairly tame taste, the cameo apple is the perfect backdrop for Bright's Asiago cheese. Without overpowering the cheese, this new apple superstar allows the eater to enjoy the cheese's nutty flavouring that has made it a multi-award winner.
---
3. Gala & Handeck
The sweet flavouring of a gala apple and its hints of vanilla make it a match made in heaven for Gunn's Hill's deliciously traditional handeck cheese. Try baking a delicious apple and cheese scone (perhaps with cranberries too)!
---
4. Honey Crisp & Farmstead Premium Gold Gouda
Honey crisp apples are 'so hot right now' and there's no wondering why. This sweet and sharp apple has found loads of new fans across Ontario and when paired with the bold flavour of Mountainoak's GOLD (which boasts caramel notes) it's a lethally delicious pairing. Eat them together raw (honey crisp aren't great for baking) or enjoy dried apple chips with sliced cheese. Can you say nom nom?
---
5. Fuji & Manchego
This sweet hybrid apple was created in Japan (hence the name) but can now be found growing on farms across Ontario. This ultra crispy apple pairs well with the bold and firm Spanish Manchego cheese. Try it in a salad with walnuts and cider vinegar or with the cheese on top of apple slices with balsamic glaze.
---
Want more gouda tips? Sign up for our Trail Tips Newsletter and dazzle your next dinner guests with these delicious apple-cheese combos.
Trip Ideas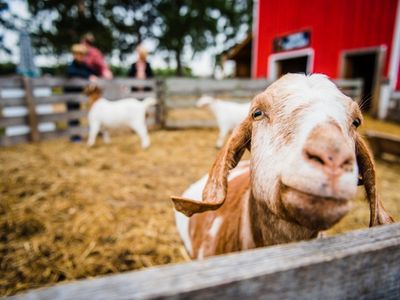 Fall is here and that means apples, freshly baked pumpkin pies and perfect colours! Discover the farms of...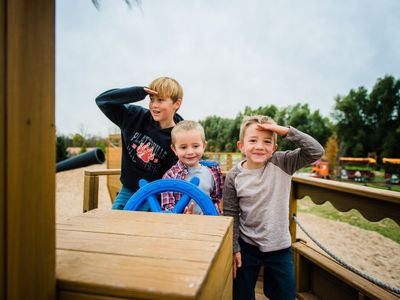 Autumn is the ideal time to hit the road in Oxford with the whole fam. Pack up the car and wind down...