The Farm Tour: Discover the backroads of beautiful Blandford-Blenheim
Oooh! Pop those windows down and turn that playlist UP. Come late spring, new crops are growing in Oxford County and they kick off a season of delicious local produce and fun activities to enjoy that continue well into the fall. This daytrip through Blandford-Blenheim is perfect for those looking for a quiet, fun getaway that's still relaxing and gives you the chance to spend time outdoors. From a great lunch and fresh produce to enjoying a rural campfire at sunset, you'll love the punch that this trip packs.
Best Time to Come: Late spring-early fall
Who Will Love this Trip: Solo travellers, groups of friends, couples
Stop 1: Thames River Melons
Where: 775530 Blandford Rd, Innerkip, ON. (View Map)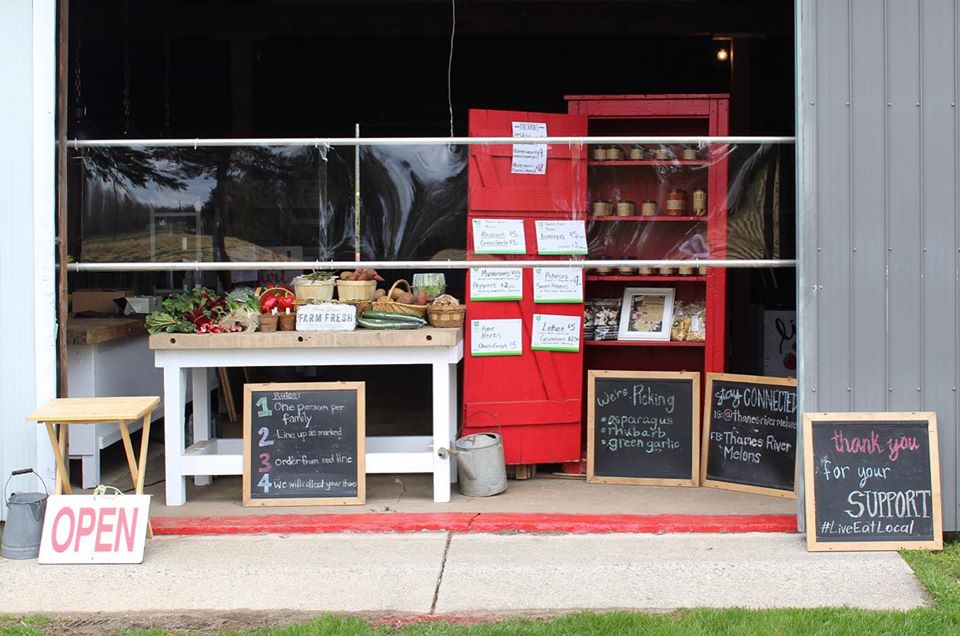 Start your visit with a trip to Thames River Melons farm market and pick-your-own patch! The staff will be happy to send you out into their huge patch with a shovel and a bucket to dig and pick your way through loads of fruits and veggies. You can enjoy traditional you-pick farm favs like blueberries, strawberries and raspberries but that's not where the fun stops. Head into the veggies to pick your own beans, okra, dig your own potatoes, grab carrots by the handful and even cut-your-own sunflowers when in season. With new crops coming up all the time through late summer and early fall, there's always a fresh new taste to discover.
When you're done in the patch, head into their on-site market where you can also grab some of their famous melons (watermelon, musk, cataloupe etc.) as well as any produce you didn't get too AND an amazing selection of Thames River Melons' own preserves which, frankly, are to die for. Your next charcuterie board will be a total hit when you break out their garlic scape mustard, pickled asparagus and so many other tasty treats you can find lining the shelf.
Don't quite know what to do with all that goodness? Thames River Melons' own Alex Chesney is a nutritionist who creates and shares some amazing recipes on their website using the TRM products!
Stop 2: 1909 Culinary Academy
Where: 5183 Trussler Rd. Ayr, ON. (View Map)
Next stop: lunch at 1909 Culinary Academy where Chef Murray Zehr creates an ever-changing menu of delicious food. If the day is nice (and we hope it is!) pull up a spot on their spacious patio for a bite and a local bevy. With a rotating menu of features we've come to love like their signature Thai Fries, fish n' chips, 18 different burgers (yep) and plenty of options for those with a vegan diet, it's a friendly and fun spot to hangout on a beautiful day.
The restaurant itself doubles as a chef school and is inside of an old school house built in (you guessed it) 1909. Shop a pantry of local goods, frozen meals, sauces and more. When restrictions are lifted, dine in for a meal of farm to table food that has an experiential layer. Finish cooking your steak at the table, be dazzled by beautiful plating and so much more.
Stop 3: Snyder's Family Farm
Where: 936685 Blenheim Rd. Bright, ON. (View Map)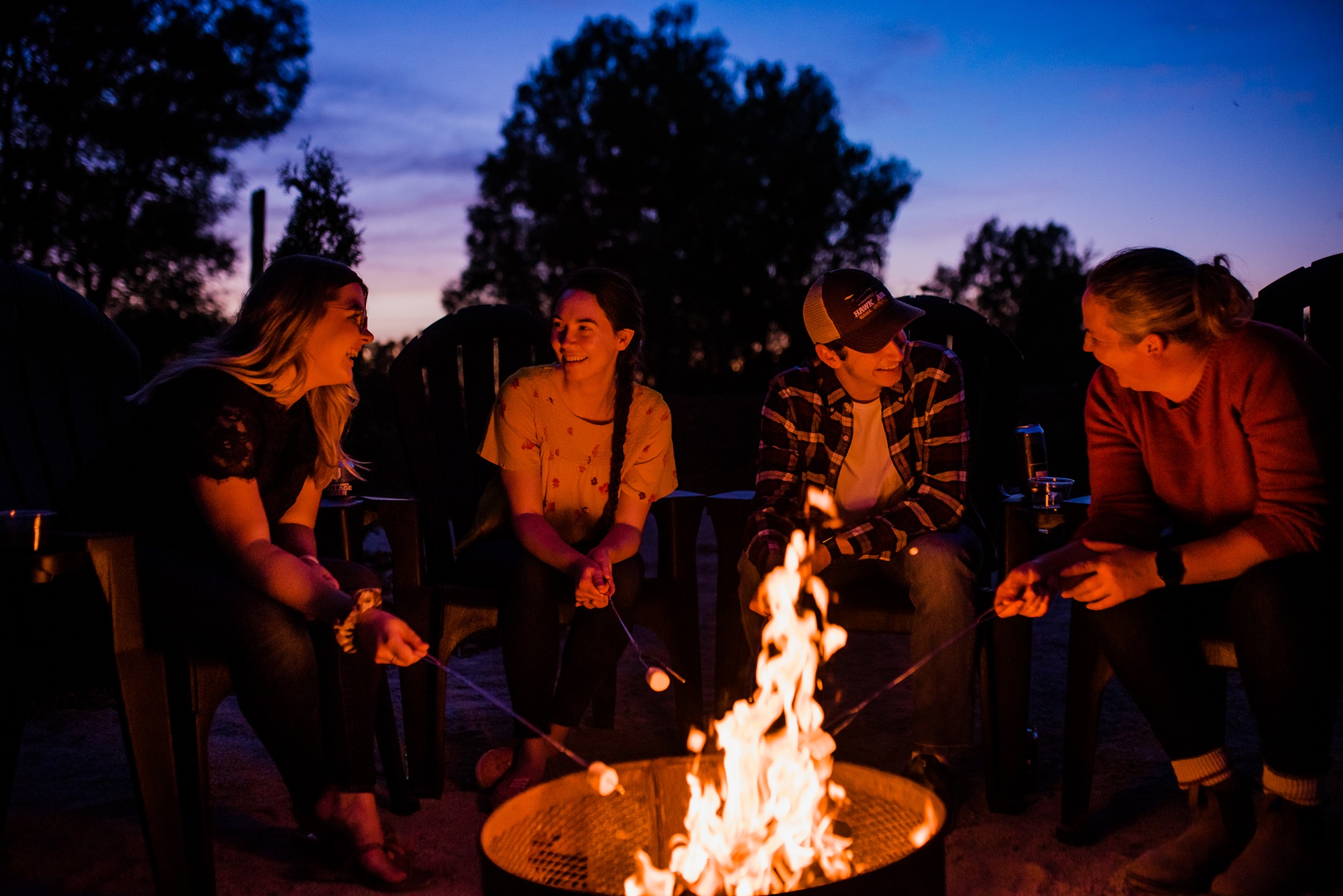 Onto the last stop! Snyder's Family Farm has been a fall favourite for years in Oxford and well outside the region but last year when COVID-19 hit, they had to pivot hard to offer up lasting memories to families the way they have for years. Usually, Snyder's invites thousands of people through their adventure farm each year to jump on their giant, inflatable pillow, meet the farm animals and race around their pump car track. Re-thinking things, Snyder's has created beautiful, private campfire pits that bubbles of people can rent for an evening. You'll enjoy a sunset campfire experience with options to order artisan s'mores (homemade vanilla, chocolate and strawberry marshmallows, anyone?), homemade pizza, treats from the Snyder's bakery, hot dogs and so much more. Enjoy them around the fire with friends.
Also keep an eye out for special sunset campfire evenings where your ticket can include a haunted walk from their sister organization, Fear Farm, some of the attractions on the adventure farm and more! With a changing roster of things happening, it's definitely worth checking out!