Romantic Packages for Couples in Rural Ontario
Romance is in the air this winter with these charming packages for couples.
Discover Getaway Packages for Couples in Ontario this Winter
Oh, what a season! Fresh snowfalls make everything look like a super romantic snow globe in Oxford this time of year. If you've been stuck staring at the same four walls with your partner, consider booking a private getaway for two in Oxford and explore one of Ontario's most quietly romantic destinations.
If you're local, it's a great way to see your backyard. These packages are perfect for couples who have had to cancel a trip or just need to get out of the house together. Enjoy a little luxury for a few days.
Want to skip ahead? No worries.
Oxford County Cheese Trail Package
Where: The Elm Hurst Inn & Spa, 415 Harris St. Ingersoll, ON. (View map)
View all packages online.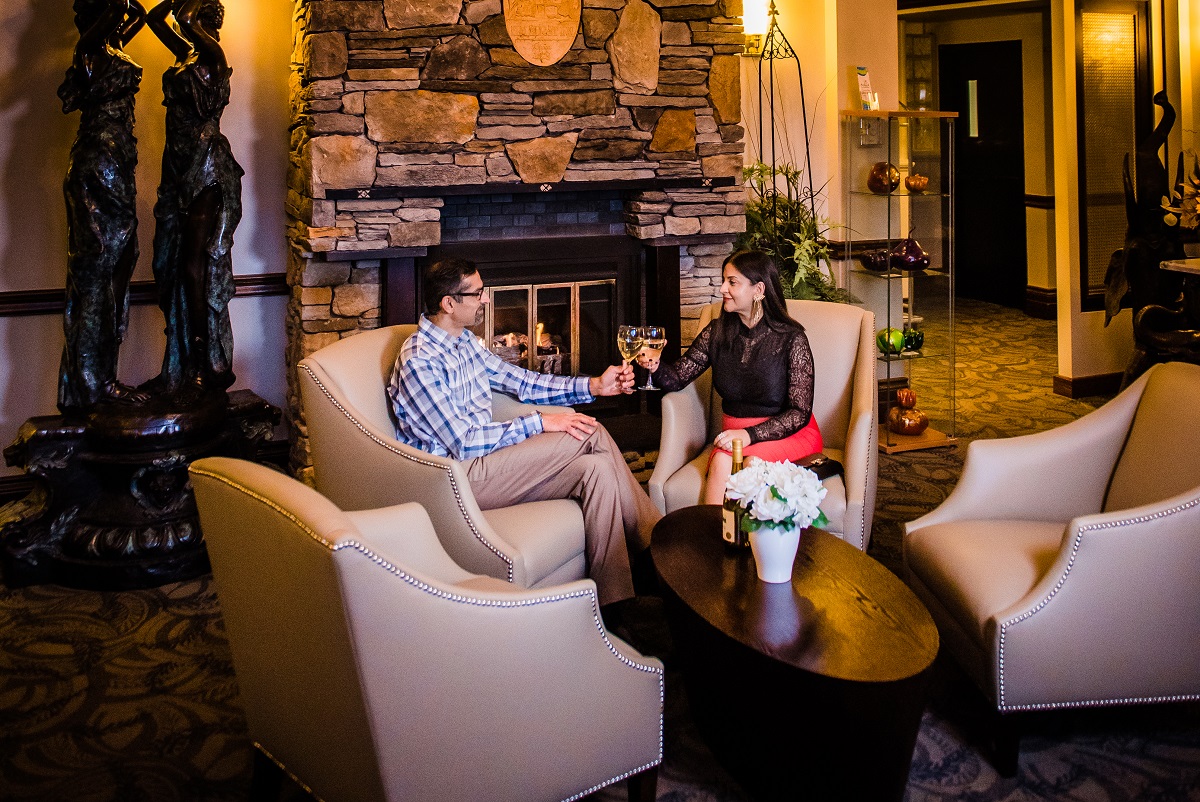 Talk about a gouda weekend! The Oxford County Cheese Trail package at The Elm Hurst Inn is a great way to get a small taste of the Cheese Trail without having to leave the property!
The Elm Hurst Inn is the former home of Ingersoll's renowned cheesemaker, James Harris, and was the site of 'The Mammoth Cheese'- a legendairy wheel weighing over 7300lbs that travelled to the New York State Fair and the World Fair in England!
Celebrate this cheesy heritage in style in your room. This package includes one-night accommodation in a Deluxe Room as well as complimentary breakfast in the Mansion Restaurant on site. In your room, enjoy a bottle of sparkling wine from Burning Kiln Winery as well as a selection of handcrafted chocolates and a cheese tray featuring some of the Oxford County Cheese Trail's best cheesemakers.
Not ready to book yet? Consider grabbing a gift certificate!
Book the whole place!
Where: Spruce Lea Gatherings, 255073 25th Line, Thamesford, ON. (View Map)
Book online.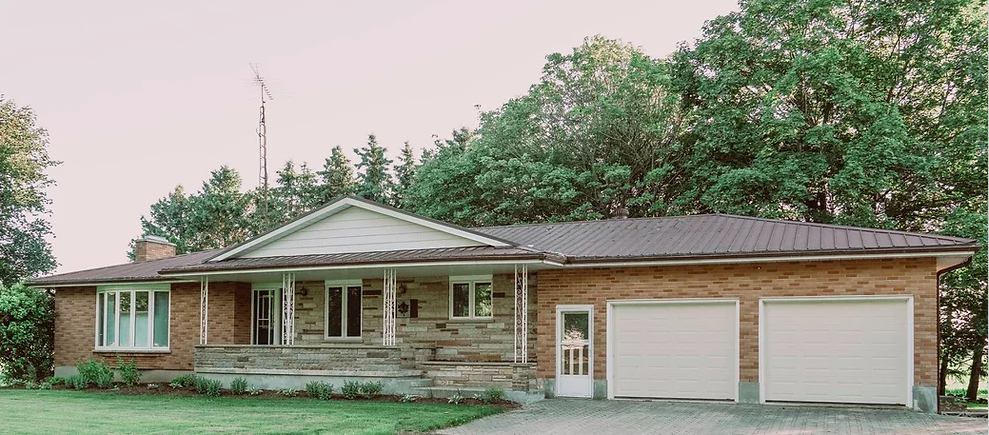 Want a romantic getaway but can't find a sitter? Spruce Lea Gatherings might just be the answer! This rural accommodation sleeps several people and is the perfect way to maintain enjoy the peace and tranquillity of rural Ontario.
Book the entire unit (prices vary, see details on the website) and you'll have access to private bedrooms, bathrooms, dining space and a full kitchen. Be inspired by Oxford's rich agriculture by checking out some of the local food producers who supply everything from coffee to fresh veggies and even bison meat!
Spa Getaway
Where: Seven Gables Bed and Breakfast, 64 Oxford St. Tillsonburg, ON. (View Map)
Browse rooms and DIY packages online.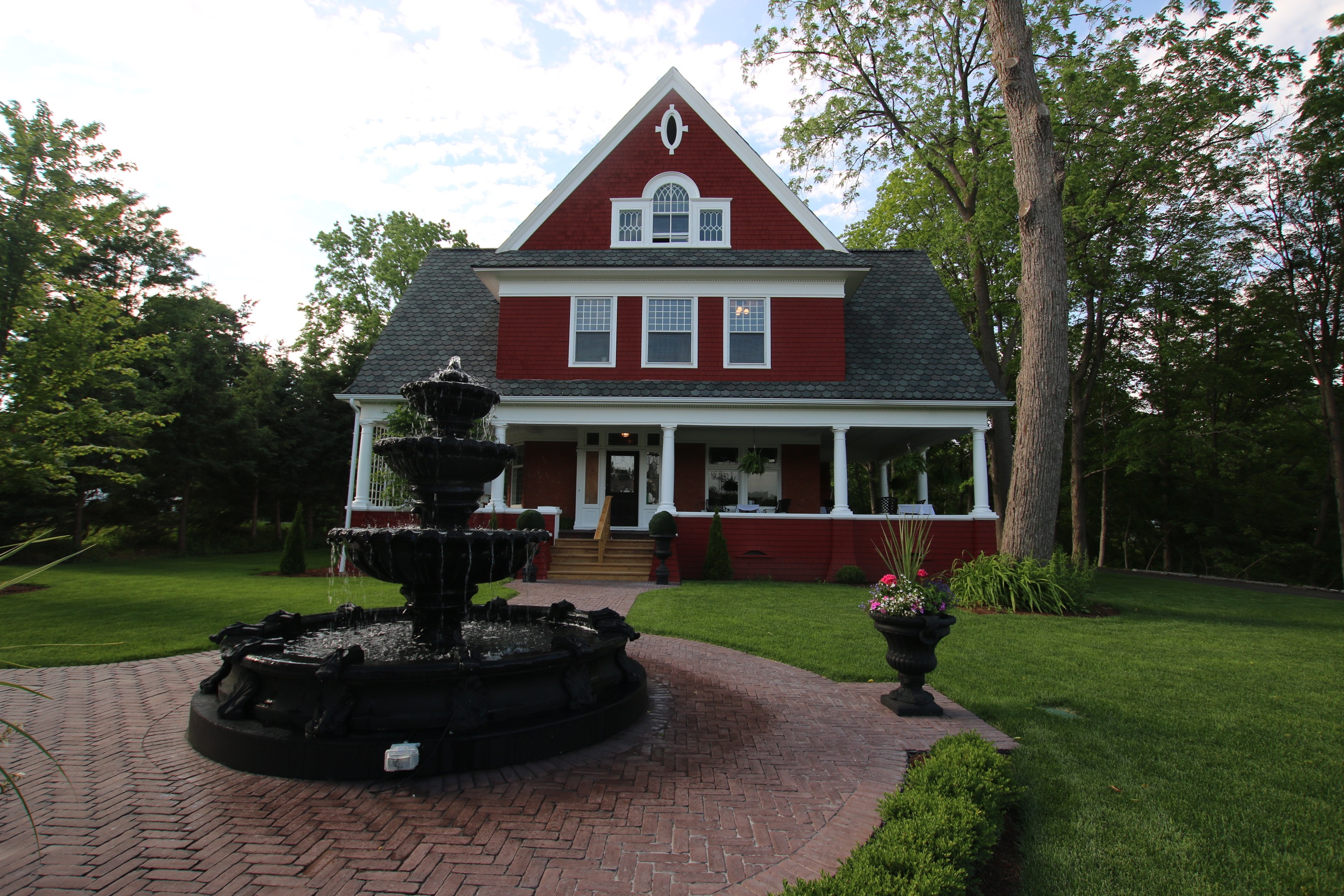 A lovely heritage stay awaits in Tillsonburg where Seven Gables Bed and Breakfast is ready to open its doors to you. You'll love the charming historical nature of the home once owned by E.V. Tillson (son of the town's first mayor) and the modern amenities that have been updated to suit visitor needs.
Just steps from the downtown, a nice walk will lead you to quaint shops, delightful cafes and more. Want to leave feeling refreshed? Call ahead and ask the folks at Seven Gables Bed and Breakfast to book you in for a massage!
Savour and Refresh Package
Where: The Elm Hurst Inn & Spa, 415 Harris St. Ingersoll, ON. (View map)
View all packages online.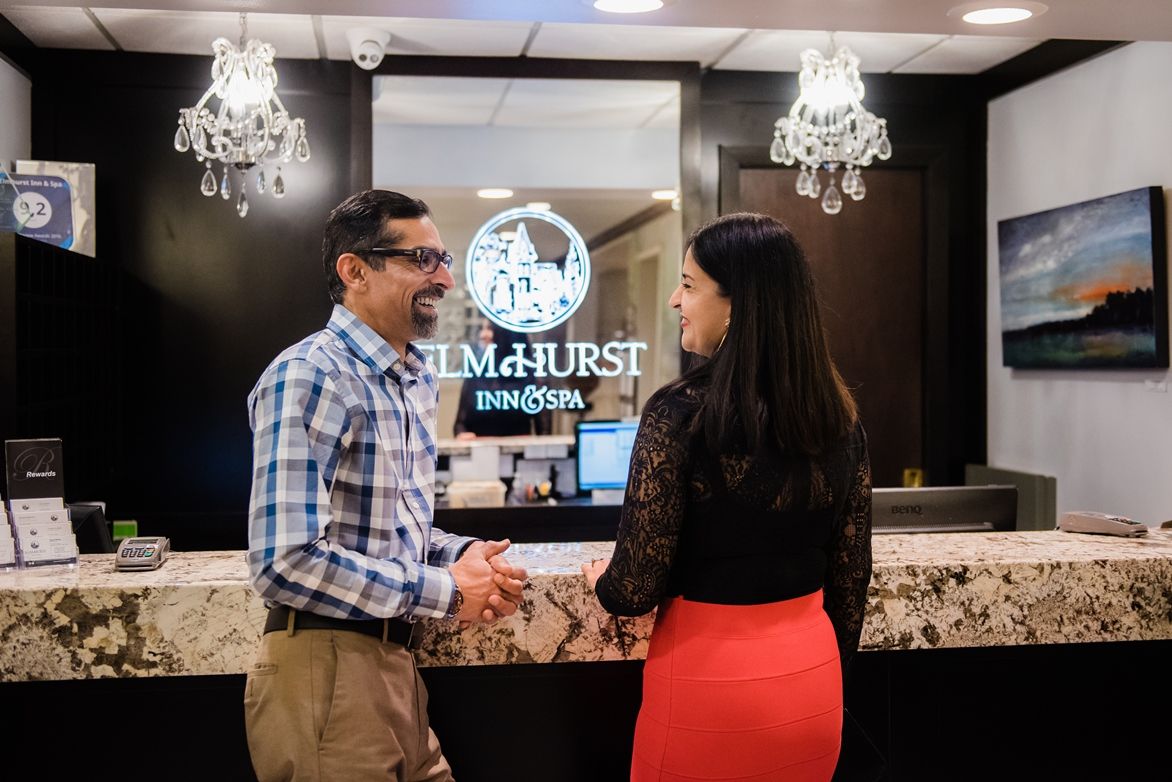 You'll leave feeling refreshed and happy with this package! Check into the Elm Hurst Inn under their Savour and Refresh package and kick your vacay (or stay-cay) off right with a trip to the on-site spa.
This package includes a $60 voucher for the treatment of your choice. Next, check into an inn room to relax a bit before heading down to the Mansion Restaurant where you'll be treated to a three-course dinner for two from the Chef's Select Menu.
Finally, kick back in the room again for the evening and take in a hardy breakfast for two the next morning before getting on the road! Not ready to book yet? Consider grabbing a gift certificate for future use.
Hope to See You Soon!
There you have it- fool-proof packages for a romantic winter getaway in southwestern Ontario.
Do I have to book these packages on certain days?
That depends! Some spots have requirements around days of the week the packages can be booked or fluctuations in price. It's always best to check individual websites for details.
We're not planning on spending too much time in our room. Where else can we stay?
No worries! Check out our
accommodations
page for a full list of places to stay in Oxford County.
We're looking to do something unique while we're in town. What should we do?