A Summer Day Trip on the Oxford County Cheese Trail
Summer is here and it's a wonderful time to plan a trip along The Oxford County Cheese Trail. Saunter down back roads to discover new flavours, fresh air fun and to enjoy some time with the ones in you love.
Now grab that cooler. Trust us, you're going to need it.
Stop 1: Grab Farmstead Gouda at Mountainoak Cheese
Where: 3165 Huron Road, New Hamburg, ON. (View Map)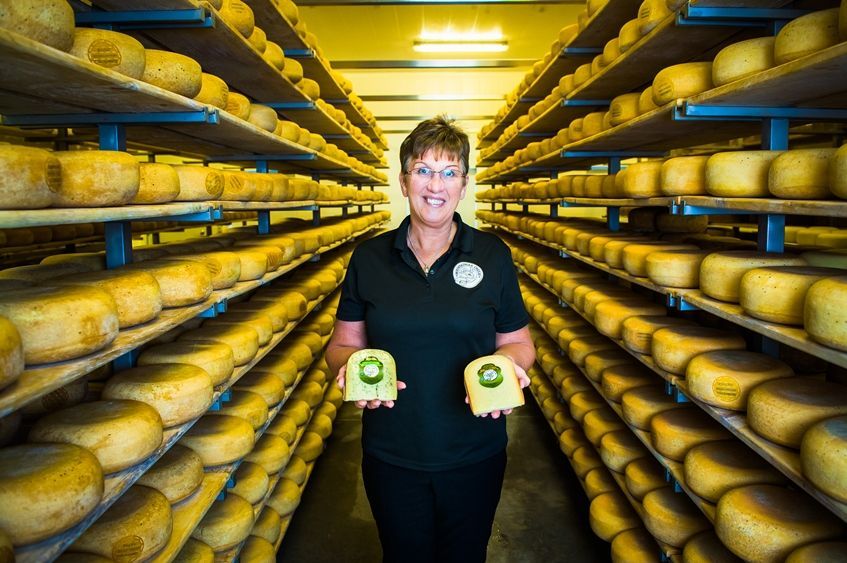 Farm-fresh Gouda awaits you at Mountainoak Cheese! With the ability to place an order online ahead of time, you can do curbside pickup at Mountainoak Cheese or shop in-store. With almost 20 different flavours ranging from their award-winning GOLD Farmstead Gouda to celery, fenugreek, wild nettle and black truffle to name a few, there's a Gouda for everyone. Also check out their housemade curds (we are BIG fans of the cracked black peper variety) and their quark- a fresh dairy product similar to yogurt that can be used in baking or eaten by the spoonful.
Stop 2: Pick-Your-Own Fruit and Veg at Thames River Melons
Where: 775530 Blandford Road, Innerkip, ON. (View Map)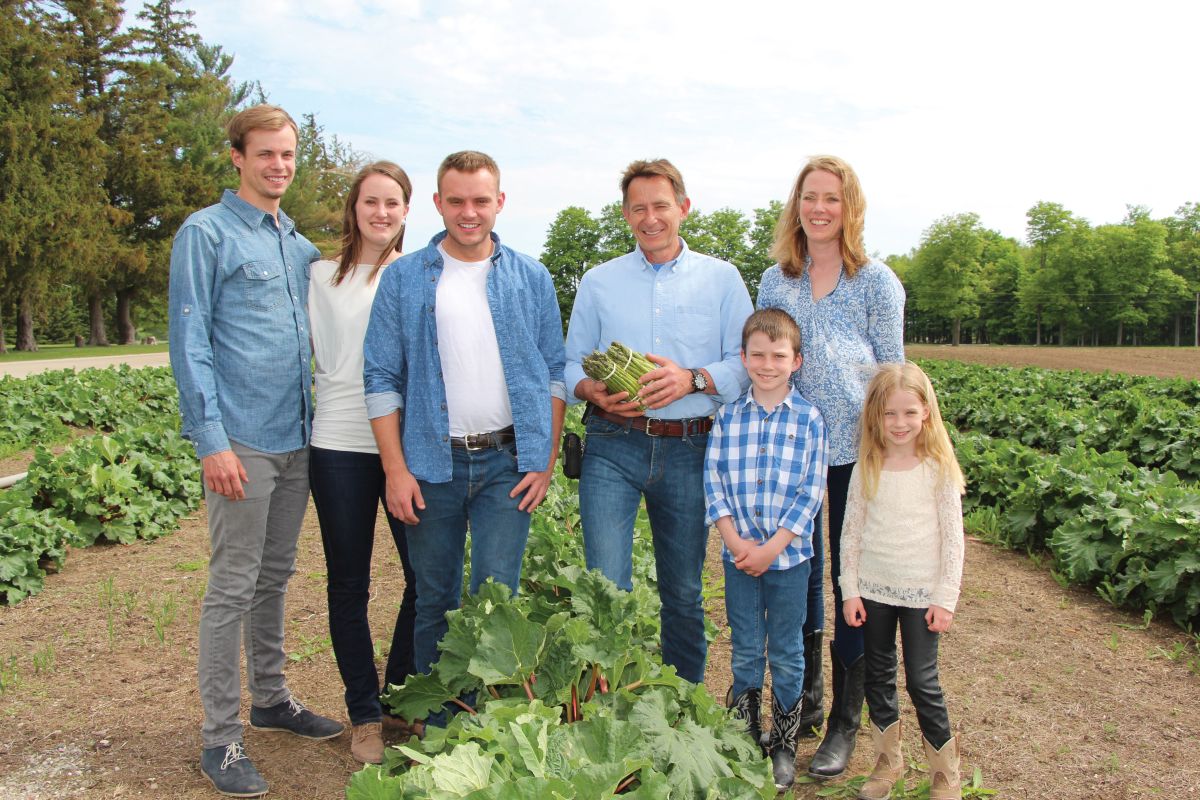 You haven't tried pick-your-own until you've tried it at Thames River Melons. Home to all kinds of variety, you can pick-your-own berries,radishes, beets, peas, kale, spinach, lettuce and more as it comes into season!
Before you head out, be sure to check out their on-site market for a great selection of condiments that will pair perfectly on your charcuterie board. From spicy mustards and pickled items to amazing jams and more, you're definitely going to want to take some home.
Stop 3: Enjoy a Cheese Board or a Dark Side Flight at Upper Thames Brewing Company
Where: 225 Bysham Park Dr. Woodstock, ON. (View Map)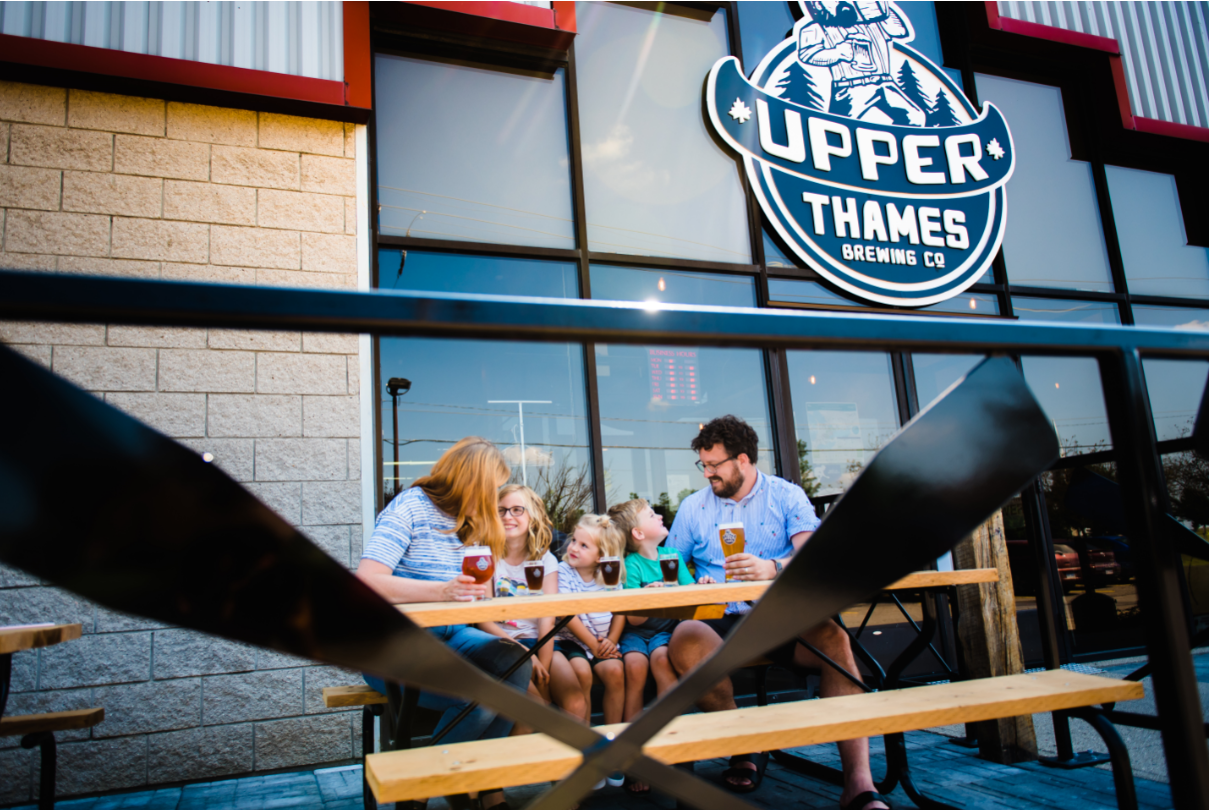 Grab a table on the patio at Upper Thames Brewing Company and enjoy their delectable pizza which includes Brigid's Brie from Gunn's HIll, proscuitto, fresh arugula, a fruit preserve and balsamic glaze.
Not in the mood for pizza? Check out their sister location, The Brickhouse Brewpub, for some food on the patio.
Stop 4: Pick Fresh Meats for Your Board or Chocolate for Dessert
Where: Greener Pastures Eco Farm, 774766 Oxford Road 14, Woodstock, ON. (View Map) or Habitual Chocolate, 389 Dundas St. Woodstock, ON. (View Map)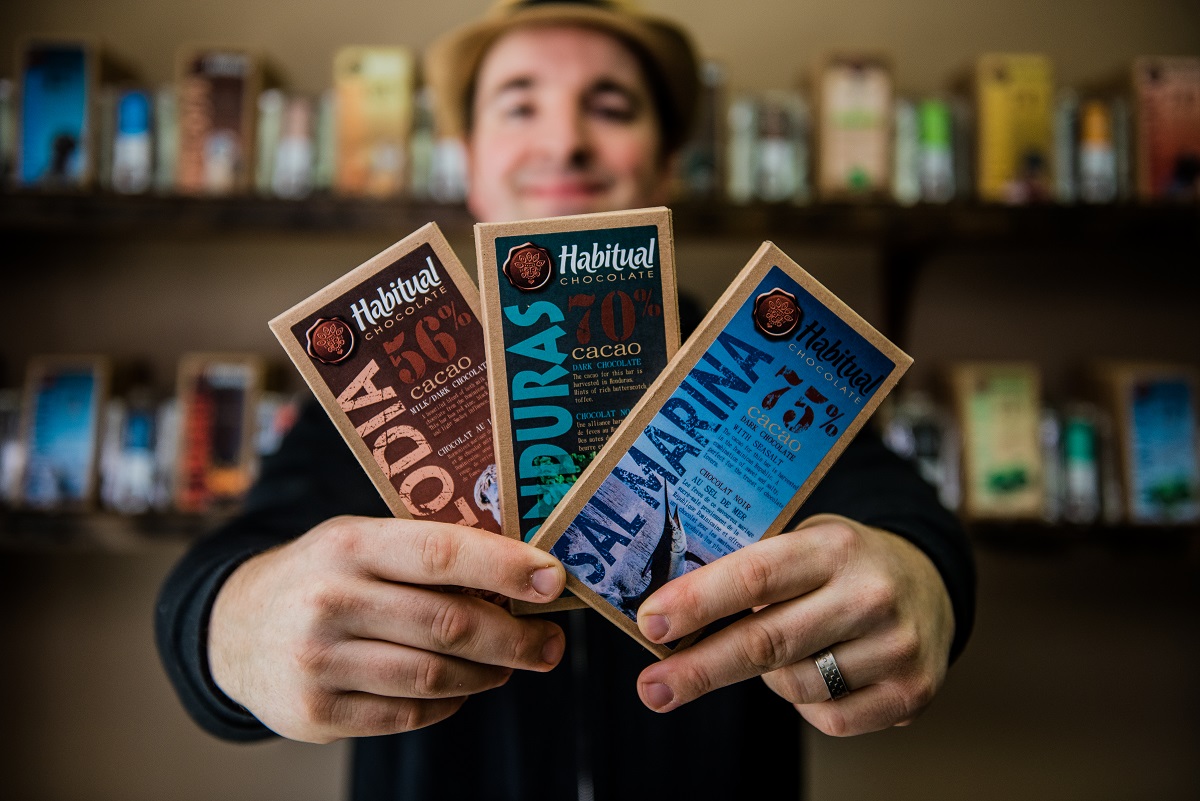 This could be a tough decision and frankly, one you don't have to make if you have the time. Both Habitual Chocolate and Greener Pastures Eco Farms are great trail stops worth visiting.
In downtown Woodstock, Habitual Chocolate crafts amazing chocolate from bean to bar in house. On a hot summer day though? We recommend their house-made ice cream using local milk and other local ingredients (think coffee roasted in Woodstock, berries from a nearby farm etc.) for a cool and refreshing treat. Coffee-lovers can also grab a hot or cold bevvy to keep the perk going and kids will love frozen hot chocolate!
Head out onto our rural roads to Greener Pastures Eco Farm to really round out the ingredients you'll need to make a killer charcuterie board back home.
Their driveway will wind you shortly through the woods before coming out at a beautiful and expansive farm property and farm store on site. Specializing in heritage breeds of pigs, chickens and cows, we highly recommend their cheese-stuffed sausages and burgers made with Gunn's Hill Artisan Cheese as well as their summer sausage.
Also home to Blue Cow Delivery, you can get fresh glass bottle milk and chocolate milk as well. Like we said- you're going to want that cooler!
Stop 5: Enjoy curds, Swiss-inspired cheese and more at Gunn's Hill Artisan Cheese
Where: 445172 Gunn's Hill Road, Woodstock, ON. (View Map)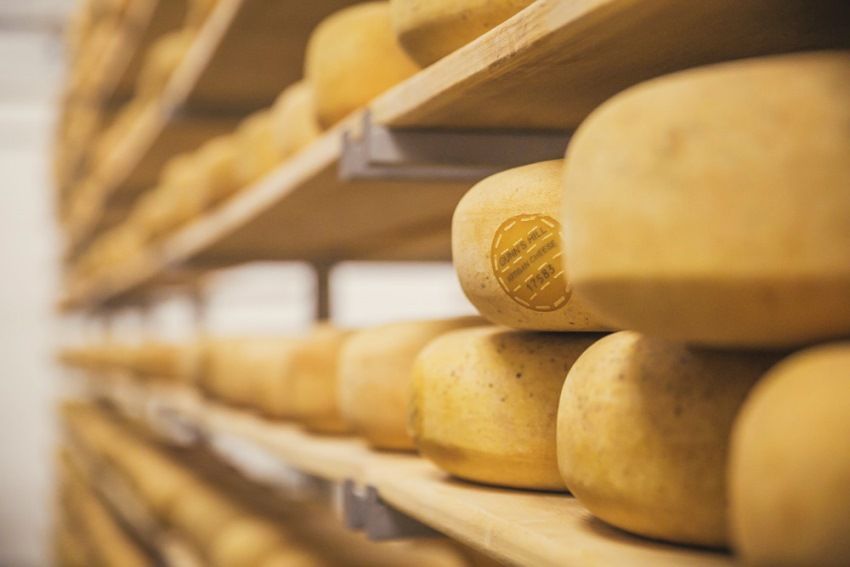 How does one more cheesemaker stop sound to you? Out on Gunn's Hill Road, the appropriately named Gunn's Hill Artisan Cheese uses milk from their family's dairy herd to craft Swiss-inspired cheeses.
Pop in and stock up on their amazing selection of cheeses using recipes the cheese maker, Shep Ysselstein, learend while studying in The Alps. Also in store, several other local products including beautiful charcuterie boards crafted at Ottercreek Woodworks, local chocolates, local preserves from a nearby blueberry farm and more.
Stop 6: Enjoy a Summer Dinner on the Patio at SixThirtyNine
Where: 639 Peel St. Woodstock, ON. (View Map)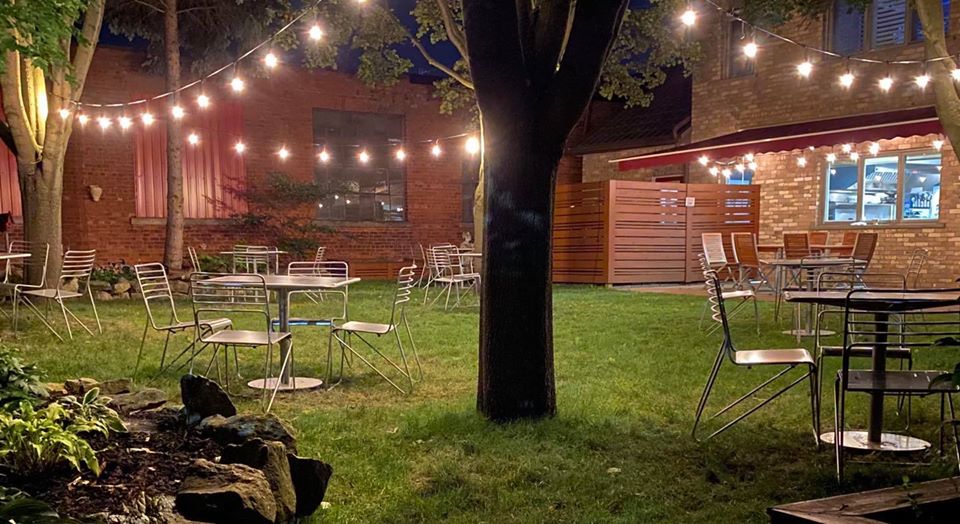 Finally, close your cheese-filled day with a farm to table meal on the patio at SixThirtyNine. Using loads of local ingredients and even ingredients grown on site, everything is made fresh in house and well, it's to die for. With a menu that changes seasonally, there's always a reason to come back. Watch the sun go low in the sky as you dine al fresco.