A Taste of Farm Life: Experience Udderly Ridiculous Farm Life
When Cheryl Haskett married a farmer and made the big move from Guelph to Oxford County, she quickly realized there was a lot to learn. From a plethora of new sites and chores to the realization that farm life isn't the quiet life they tell you about in books.
Discover a Taste of Farm Life
Cheryl has approached every aspect of supporting a farm with humility and yeah, a lot of humour. Now, she's ready to give you the inside scoop. The Taste of Farm Life Experience is an Ontario Southwest Signature Experience and is packed with loads of foodie fun, time with the animals and time getting back in touch with yourself!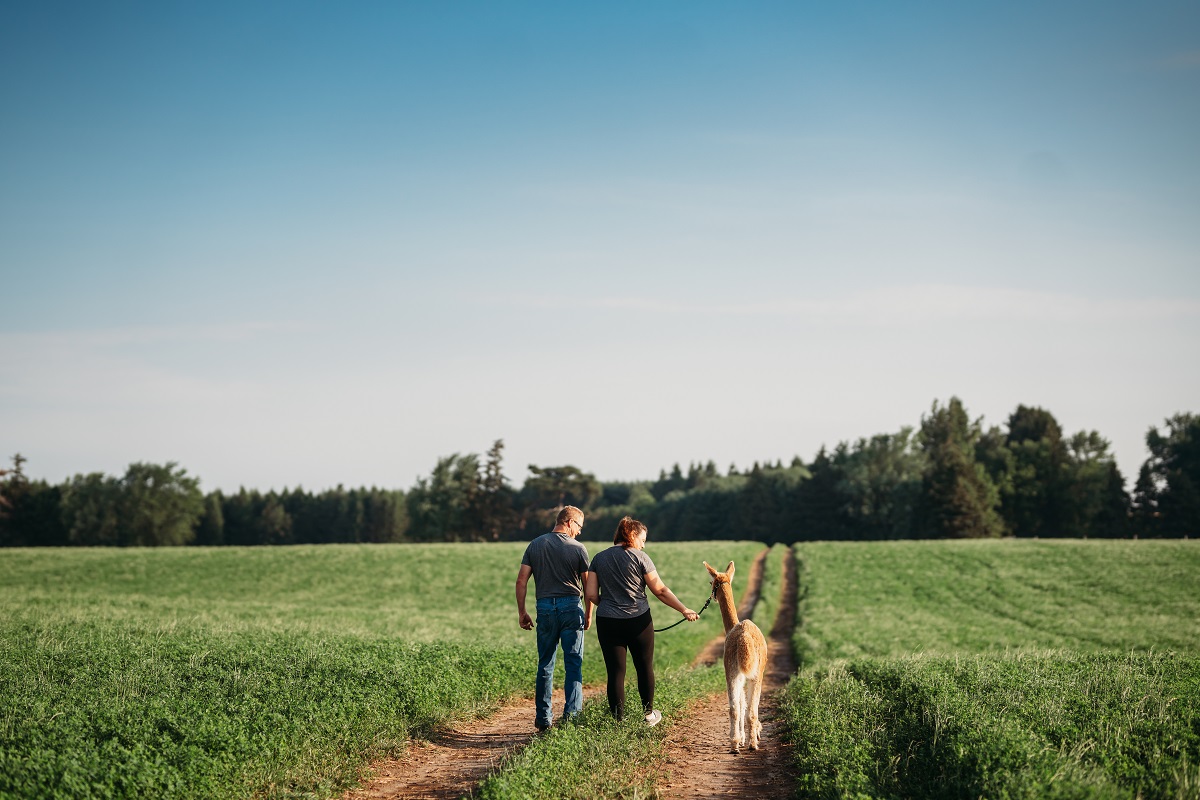 Join Cheryl on their third-generation farm and the birthplace of her company Udderly Ridiculous- producing award-winning goat milk ice creams. Learn the zany stories of life on a farm as you do agility training with a lively pack of goats, get up close and personal with the chickens and spend some quality time out in the hayfield with your alpaca guide.
You will tune into the sights, sounds, tastes and yes, the smells, of farm life. In this no-holds-bar experience, you'll discover what goes into each pint of ice cream AND learn about farm life from somebody who tells it like it is. Trust us when we say, there are no silly questions.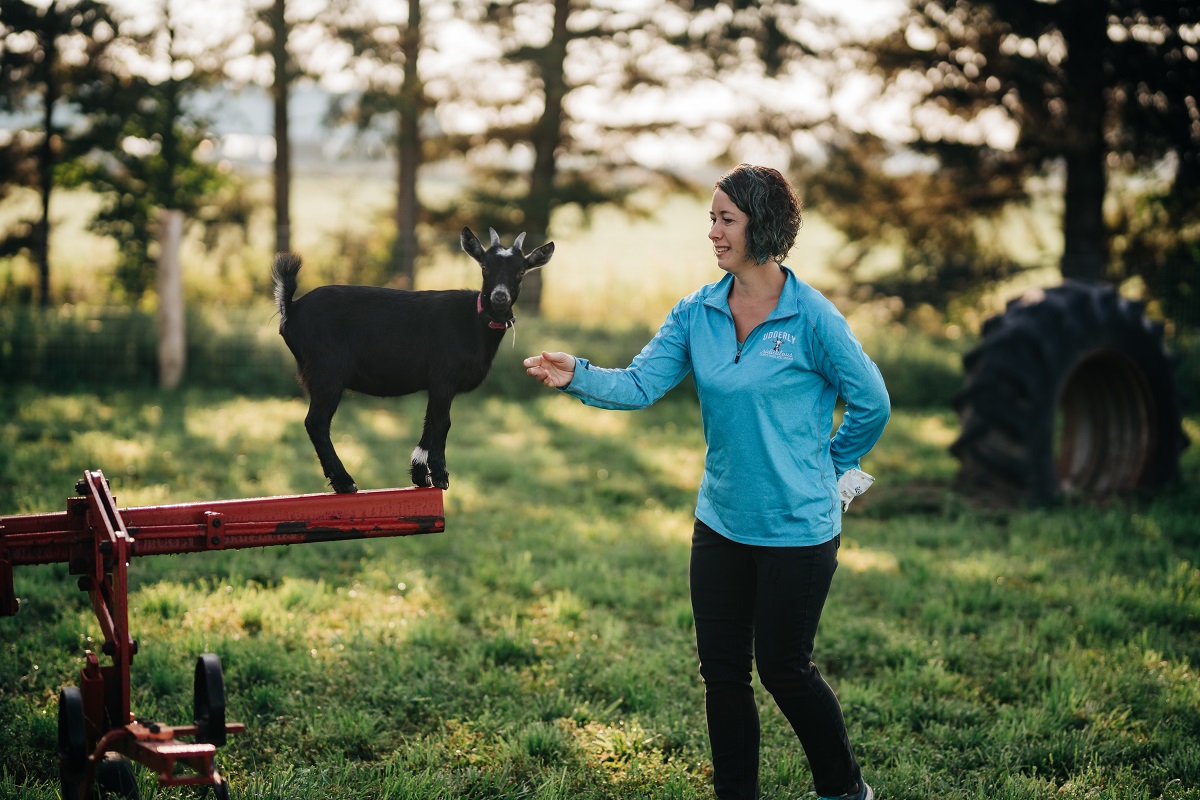 Cheryl will introduce you to a "cast of characters" that help weave together the importance of the farm's history, the land, the community and our food production. You will enjoy tastings along the way and of course, you'll finish off your experience with a special treat (bet you can guess what) and a new, humorous appreciation for what it means to be a part of a living, thriving farm. Whether you're walking with a new goat friend or eating ice cream, we think you'll agree, farm life isn't so baaaad. Get it?
The price is on a per-person basis and includes the experience itself as well as any tasting along the way.
One animal will be shared per two people. This experience is not suitable for children under sixteen. If you have children under sixteen, consider checking out their Family-Friendly Taste of Farm Life Experience.
What do we need to bring with us?
The experience is done outdoors, and so please dress appropriately for the weather and wear clothing and footwear you don't mind getting a bit dirty (in case a goat jumps up on you for example).
Can we bring our dog with us?
Please leave your pets at home as our animals are not used to dogs which creates anxiety and stress for them.
Are we allowed to take pictures?
Absolutely, we encourage you to bring your camera or cell phone to capture memories, we will also help you to capture moments during the experience if needed. We also love it when you share those on your social channels and tag us!
Will there be food?
Although we aren't serving a sit-down meal, there will be tastings and refreshments within the experience for you to enjoy.