Southside Park
When spring is in full bloom, Woodstock's historic Southside Park is a sight to behold.
Charming walkways with decorative lighting fixtures meander through the manicured grounds of Southside. Stop to admire the gorgeous flowering magnolias, cherry and crabapple trees during the first three weeks of May.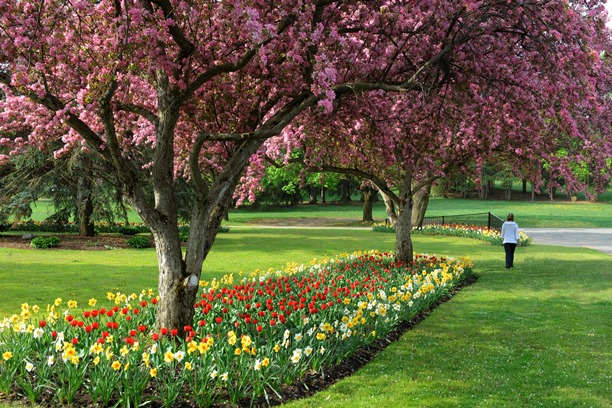 In June, over 33,000 tulips will spring to life, creating amazing colourful accents throughout the park. The highlight is the Southside Park Gazebo, enveloped with 10,500 tulips, a simply stunning display of peaceful pastels and plum pudding.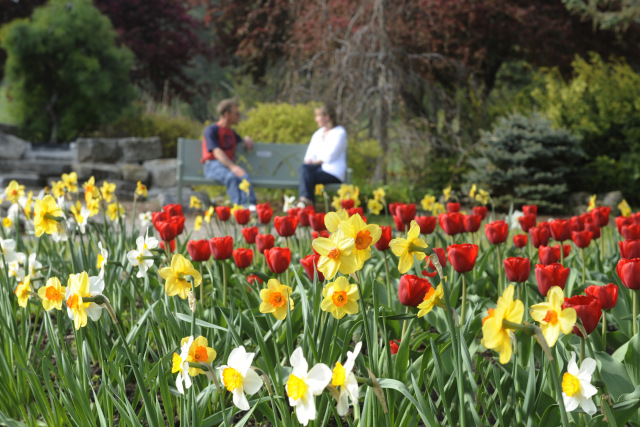 If you want to bring some of those decorative touches back home with you, make sure to plan a trip to the park during the Garden Extravaganza hosted by Southgate Centre. Bedding plants, colourful planters and garden décor are on sale by members of South Gate.

Bring your kids or grandchildren to enjoy the expansive play area and swing sets for children of all ages and abilities. There's so much equipment, they won't get bored until they've spent their energy.

During the spring and summer evenings Southside is always buzzing with activity. Local baseball teams call Southside home. This includes the Woodstock Jr. Rangers and Wranglers who play on the newly refurbished Tip O'Neill field, named after Woodstock's own Hall of Famer from the 1800s.

Bonus, watch for cricket matches on the weekend at the Woodstock Cricket Club next to Tip O'Neill Field.

Here's a tip: before you go, stop in Downtown Woodstock at Dee-Lights Bakery to pack a delicious lunch that you can enjoy pond side on the benches. This is the best viewing area to catch the resident swans; Richard and Betty, parade their ducklings along the banks of Southside Pond. It's seriously the cutest sight ever!
Trip Ideas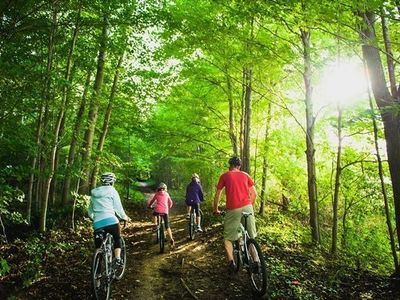 Looking to shake up your cycling season? We suggest a milk shake! Oxford County isn't...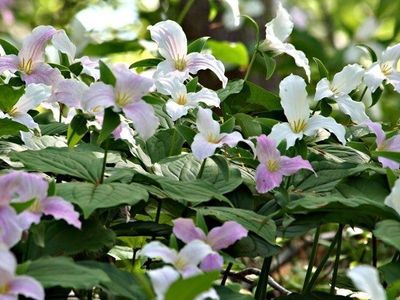 What is better than taking a refreshing, energizing walk in the spring? Taking a walk among thousands of...