Habitual Chocolate
Chocolatier Angela Neddo crafts chocolate from scratch with minimal ingredients, celebrating the flavour profile of the beans used. Explore the flavours with a chocolate tasting. In the summer enjoy handcrafted ice cream and in the winter cozy up with house-made hot chocolate. There is something for every dietary need or taste. Vegetarian, gluten-free, dairy-free, paleo, organic and more.
Visit us to sample our ethically sourced, single origin, uniquely flavoured chocolates from around the world.
Products: 15+ different type of chocolate, truffles and more.
Open: Year round. Tue - Sat: 10am - 5pm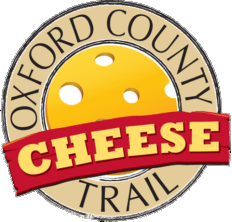 Cheese Trail Offer: Local Milk Hot Chocolate & Ice Cream (seasonal)
Contact Information
389 Dundas St., Woodstock
Sun-Mon - Closed, Tues - Sat - 10am - 5 pm