Udderly Ridiculous Farm Life
Have Fun Enjoying a Delicious Array of Goods and Experiences
A goat farm, ice-cream company and udderly ridiculous farm with award-winning experiences to discover farm life! Picnic with or walk alpacas, Enjoy yoga and playtime with goats. Purchase their gourmet ice-cream (red wine & chocolate sound good?) and Ontario goat milk cheeses. Shop the farm store for 150+ gourmet Ontario-made products.
Goat Milk Ice Cream
Raising goats is no small endeavour but somehow out of all of that, owners Cheryl and Greg Haskett have run with it and created some delicious and unique flavours inspired by local ingredients. We're talking Vanilla Bean & Lavender, Wine & Dark Chocolate and our personal favourite, Coffee & Craft Brew among many others.
Once you try it, you'll realize it's no wonder why the folks at Udderly Ridiculous pulled in the top award for best new dessert at the 27th Annual Canadian Grand Prix Awards. Check out their cooler full of their delicious ice cream and in the warmer weather, enjoy it on the patio on their beautiful third-generation farm.
The Farm Store
The farm store at Udderly Ridiculous is filled with over 50 Ontario producers creating everything from delicious goat and sheep milk cheeses to sparkling wines and alpaca socks, goat-milk soap, crackers, hot sauce and so much more. Spend time picking out a treat for yourself or somebody else as you take in the love for local.
The Experiences
Udderly Ridiculous Farm Life is home to several delightful experiences. From alpaca walks and goat yoga to the OSW Signature Experience, A Taste of Farm Life, you'll get a chance to discover what farm life is all about, make some new farm friends and enjoy something delicious along the way. You can browse their wide array of experiences online.
What are you waiting for?
Stop by for an ice cream, a delightful farm experience or to stock up on delicious Ontario-made products!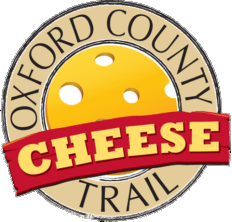 Cheese Trail Offer: Gourmet Goat's Milk Ice Cream, Variety of Goat Milk Cheeses
Contact Information
906200 Township Rd 12, Bright, ON N0J 1B0
Weekdays by appointment. Sat/Sun -10:30am-5pm