Upper Thames Brewing Company
Upper Thames Brewing Company is Oxford County's first and only small batch, craft brewery, located in the heart of Woodstock. We produce high quality Ontario craft beer with local in mind. We source our ingredients as close to home as possible and collaborate with other locally operated businesses whenever there is an opportunity.
We invite you to come visit us for a pint in our open concept taproom, where you can take a seat at the live edge bar and watch the brewing happen or meet up with a couple friends and enjoy our patio. Stop in to pick up some craft beer to-go, from our retail selections. Brewery tours are welcome; please arrange ahead of time for larger groups.
Patio Hours: Monday-Saturday 10:00am-6:00pm, Sunday 12:00pm-6:00pm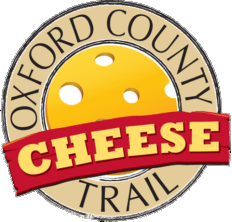 Cheese Trail Offer: Prosciutto & Brigid's Brie Pizza with Arugula, Fruit Preserve, Balsamic Reduction
Contact Information
9-225 Bysham Park Dr. Woodstock, ON N4T 1P1
Mon: 9am-5pm, Tues: 11am-7pm, Wed: 11am-7pm, Thur: 11am-7pm, Fri: 11am-9pm, Sat: 11am - 7pm, Sun: 11am-6pm