Whisk & Roll Bakery
'a vintage flair with a modern twist' - Cheryl Swan
Step back in time with Cheryl and taste recipes like Grandma's, with a modern twist. Enjoy a taste of vintage baked goods made from scratch, fresh baked bread and delicious take out deli sandwiches and homemade soups. Try a cheddar dill pickle biscuit - a Woodstock favourite.
Ever since I was a little girl I remember the fluttering feeling in my heart every time I spent time in the kitchen with my Grandma or Aunts. I loved playing with flour, making pie dough... it was Love at first roll!
Delighting people with fresh baked goods made from scratch, just like I learned with Grandma is my love language. I am beyond grateful to be given this gift to make you beautiful creations with my hands.
I rock out some pretty mind blowing loaves, brownies, celebration cakes, tarts and of course my favourite -- pies! But there is nothing I won't attempt in my kitchen because it is my happy place!
Thank you so much for the support, and BAKE ON!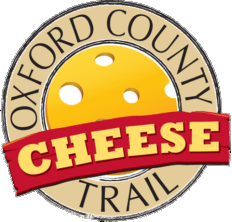 Cheese Trail Offer: Cheddar Dill Pickle Biscuits
Contact Information
600 Dundas St., Woodstock, ON