No Whey You can Miss this Culture!
When you hear 'Oxford County Cheese Trail' you most likely think cheese factories, wheel upon wheel of delicious cheese and cows grazing out in the pasture. Maybe you think of a gooey wheel of brie oozing out on a serving plate or a firm gouda sliced with apples...and while The Cheese Trail is all that, there's so much more to explore too! Below, read about eight can't-miss cultural and fine dining stops along The Oxford County Cheese Trail.
---
1. Norwich Museum
Where: 89 Stover St. N. Norwich, ON. (View Map)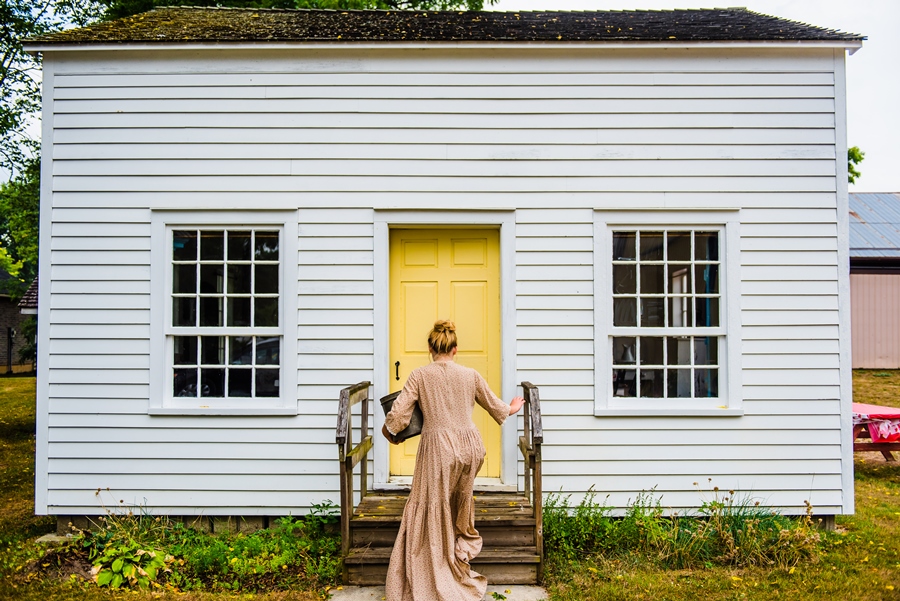 Wander in the footsteps of Norwich Township's early settlers at several onsite buildings. The main museum offers exhibits about early black settlers, the town's relationship with the Quaker movement and its agricultural history. Visitors will also be dazzled by the beautiful Gore Church where the historical society hosts concerts and other fantastic events. Finally, wander into a historic Quaker home to see what life was like for these early settlers. If you call ahead, you can also book an appointment to churn your own butter the way pioneers did!
---
2. Annandale National Historic Site
Where: 30 Tillson Ave, Tillsonburg, ON. (View Map)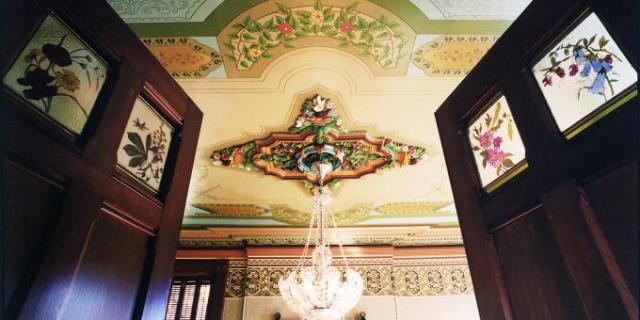 Visitors from all over the world have been dazzled by Annandale National Historic Site. This 1880s home and house of Tillsonburg's first mayor was truly ahead of its time with indoor heating, electricity and running water. This home is a dazzling display of exterior and interior design in the Aesthetic Art Movement style (popularized by Oscar Wilde). Look up at beautiful, ornate painted ceilings,check out unique historic furniture and so much more.
---
3. Ingersoll Cheese Museum
Where: 290 Harris St. Ingersoll, ON. (View Map)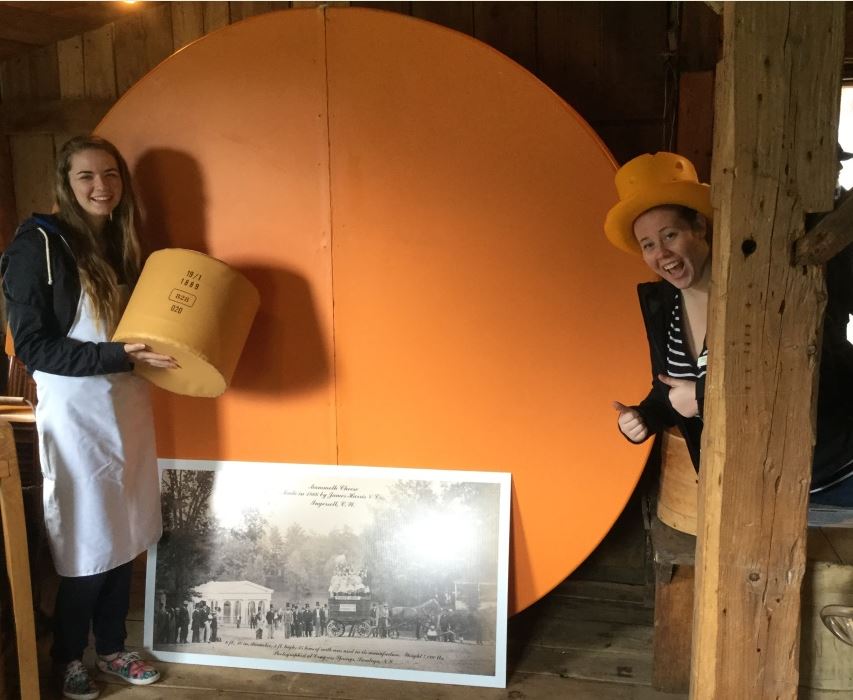 What would a cheese trail be without a cheese museum? The Ingersoll Cheese Museum (view map) tells several fascinating histories including that of Aimee Semple MacPherson (a famous preacher), The Underground Railroad, Laura Secord and of course, the story of Oxford's own mammoth cheese. This bad boy weight 7300lb and was shipped all over the world on display at various fairs. Come see a replica and get your cheese maker photo taken!
---
4. Patina's Gift of Art and Craft
Where: 112 Thames St. S. Ingersoll, ON. (View Map)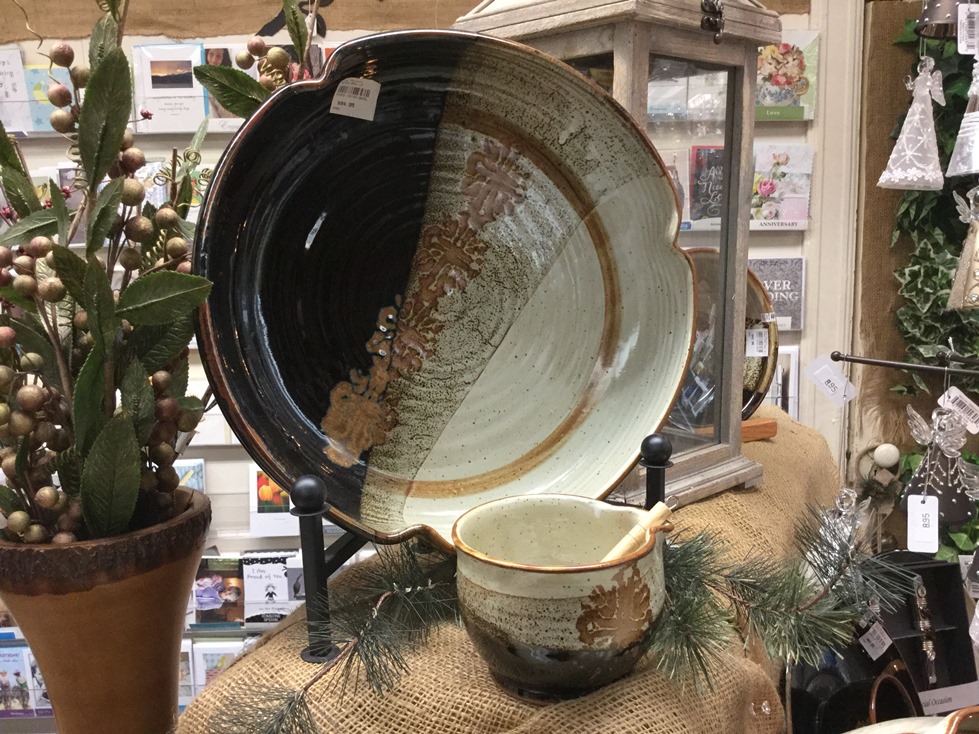 Beautiful, handmade pottery is the name of the game at Patina's Gift of Art and Craft (view map). Perfect for weddings, birthdays and for treating yourself, Patina's has a huge selection of Canadian artists to choose from plus local jewellers, house ware and more. If you want something truly beautiful to serve your cheese on, then don't miss popping in.
---
5. The Elm Hurst Inn & Spa
Where: 415 Harris St. Ingersoll, ON. (View Map)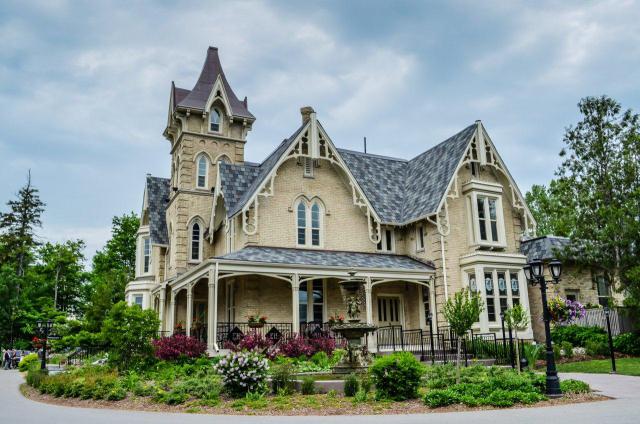 This historic mansion (view map) of one of Ingersoll's most prominent cheese makers has now been converted into a luxury hotel, spa and restaurant. Dine in and enjoy a rich selection of fine dining choices. If you're looking to relax, they have a full service Aveda Spa and the grounds make for a breathtaking walk any time of year. Their Oxford Cheese Trail Package is a must try as guests receive a box of local chocolates, a bottle of local wine and a delicious local cheese board all in the room.
---
6. The Woodstock Art Gallery
449 Dundas St. Woodstock, ON. (View Map)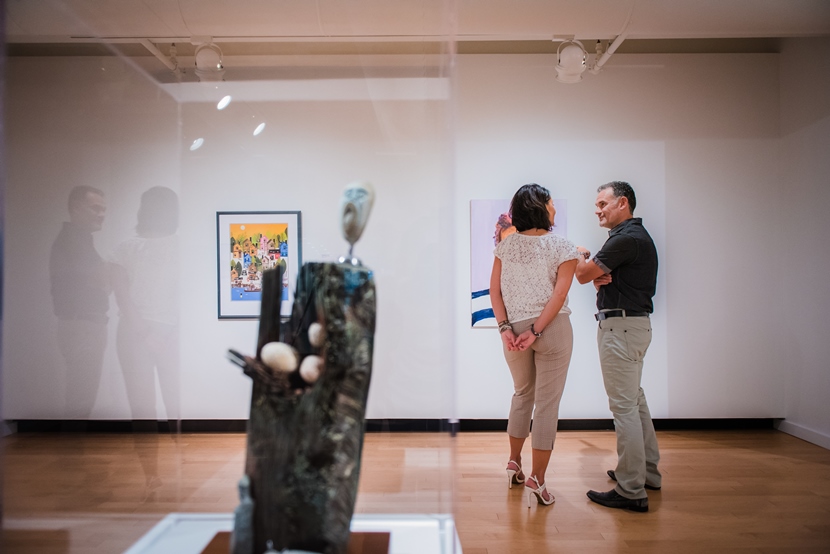 The Woodstock Art Gallery (view map) is a true gem in the county. With two floors of international, national and local art there are many fantastic treasures to be found. From a collection of Woodstock's own Florence Carlyle's work to sculptures, photography and more, there is always something to stare at in wonder.
---
7. SixThirtyNine
Where: 639 Peel St. Woodstock, ON. (View Map)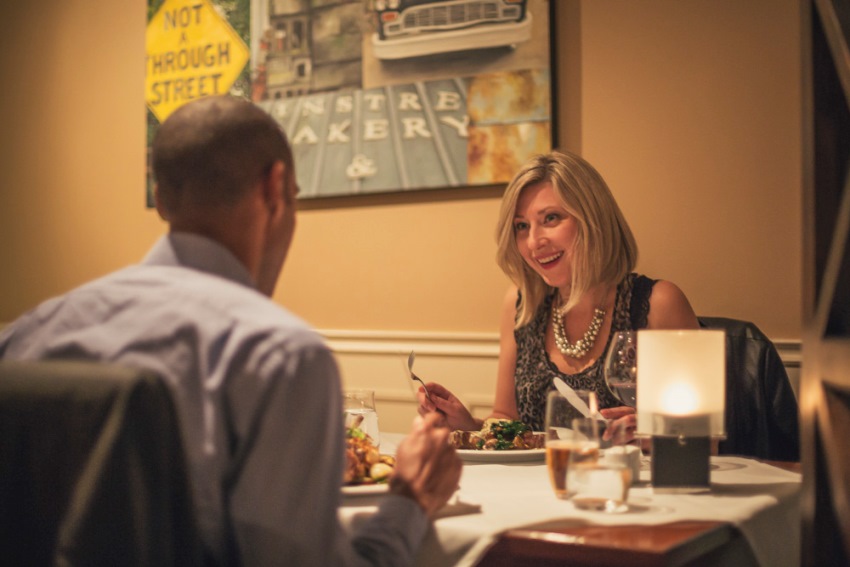 To experience a truly local taste of Oxford County, SixThirtyNine (view map) is the ultimate dining experience. Farming many of their own ingredients as well as sourcing from local farms, SixThirtyNine creates delicious works of art from their FeastON certified kitchen. Enjoy the dining room, patio or for a truly unique experience, sit at the chef's table and see how your meal comes together.
If you're looking for more cheesey ideas to spend time on the Oxford County Cheese Trail, sign up to our newsletter!