Get Hygge with It on a Cozy Getaway to Ingersoll
Tis the season for all things hygge (and yes, we know it's pronounced "hooga" but we thought this title was catchy, ok?). We're talking time spent in the beautiful, crisp air followed up by a gourmet meal, a few treats and a cozy spot to cuddle up under a blanket with a good book. Doesn't that sound ridiculously perfect?
Like, Hallmark Movie Channel kind of perfect where you leave your high-powered job to go back to your small town for the holiday season and meet a handsome stranger from your past who whisks you off into a world of enchanted magic and love?
Okay, settle down. We can't promise all that. After all, we're just a tourism organization. That first part though with the outdoor fun, great food and a spot to cozy up? We have that in spades. Read on!
A Two-Day Itinerary for a Romantic Winter Getaway to Ingersoll
Discover the romance, the food, the quiet! Oxford County is rolling out the white (snow) carpet this winter.
Go for a Winter Stroll
Where: Lawson Nature Tract, McBeth Rd. Salford, ON. (View Map)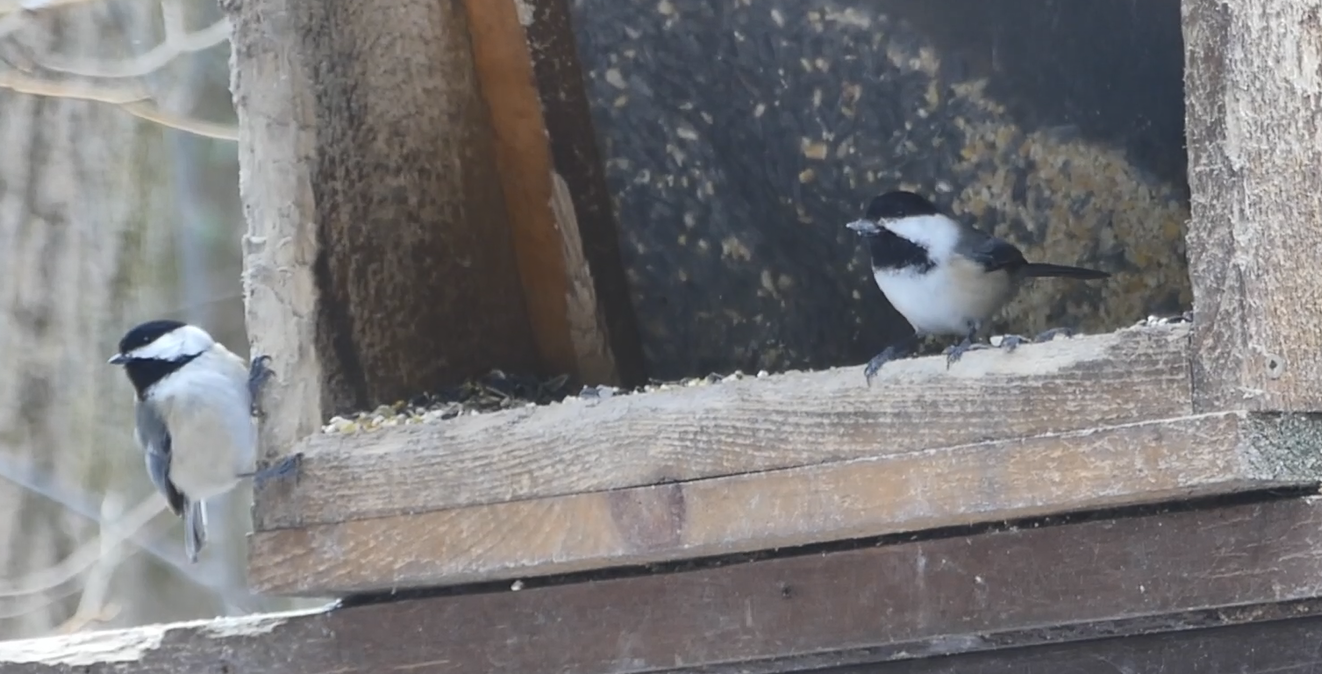 Lawson Nature Tract is one of the trails in Oxford that is possibly even more beautiful in winter than it is in balmier temps. With a short 2km trail of boardwalk, wood chips and easy terrain, it's an ideal way to get active before diving head first into a warm plate of cheesy pasta or whatever you intend to indulge in later.
Bird feeders line the trail so you may even see some avian action and the occasional greedy squirrel or chippy looking to get in on a hearty winter meal of their own. Wander past a babbling brook and just take your time enjoying Mother Nature. With a few stops to rest along the way, we recommend grabbing hot cocoa or cajetta latte (local goat's milk caramel) at The Olde Bakery Café in downtown Ingersoll to bring along with you and savour.
Spend Some Time Downtown
Where: Downtown Ingersoll
Downtown Ingersoll is home to charming shops, gourmet treats and that local quaintness of small-town Ontario that will really get you in the holiday spirit. Start at The Wine Cellar and Cheese Shop to grab a few gourmet Ontario and international cheeses as well as some lovely condiments for your next cheese board (we recommend bringing a mini cooler).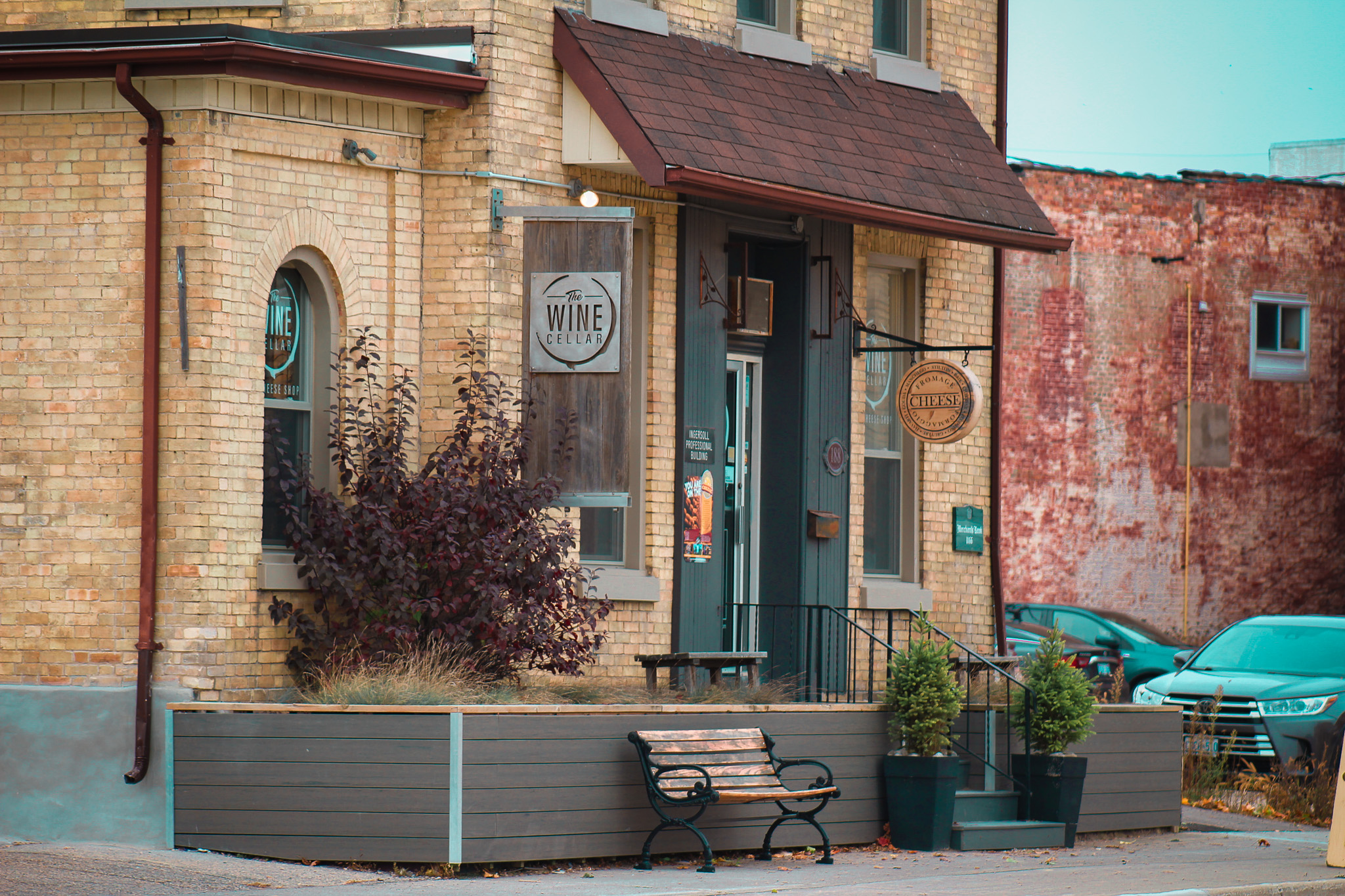 Next, stroll down to Patina's Gifts of Art & Craft where you'll find beautiful scarves to keep you toasty, handcrafted Canadian pottery, beautifully crafted decor and a gift or just about anyone you need to buy for. After that, discover a curated antique shop, Modern Hipster Antiques- which offers up a trendy selection of uber-cool antiques for your home.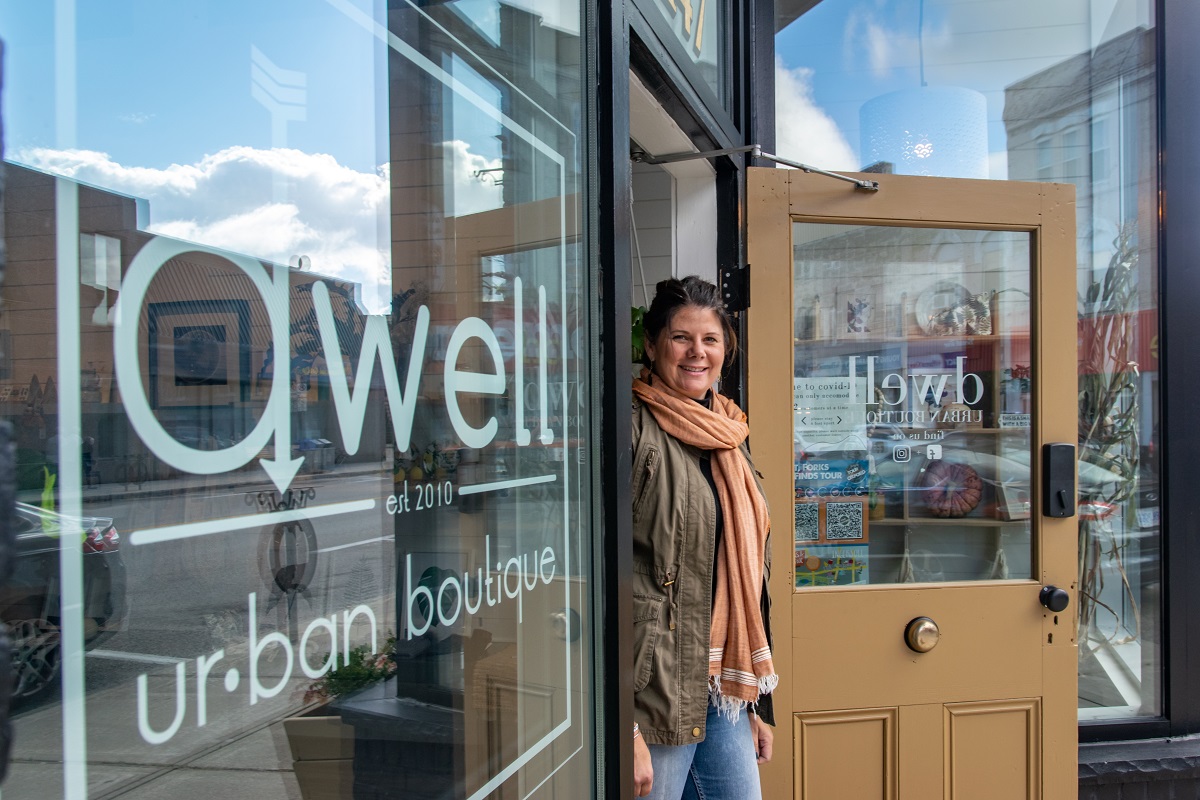 Dwell Urban Boutique, just down the road, is your spot for Scandinavian décor vibes, homeware and those chic wardrobe pieces you didn't know you needed.
Dive into a Warm Meal and Snuggle Up
Where: The Elm Hurst Inn, 415 Harris St. Ingersoll, ON. (View Map)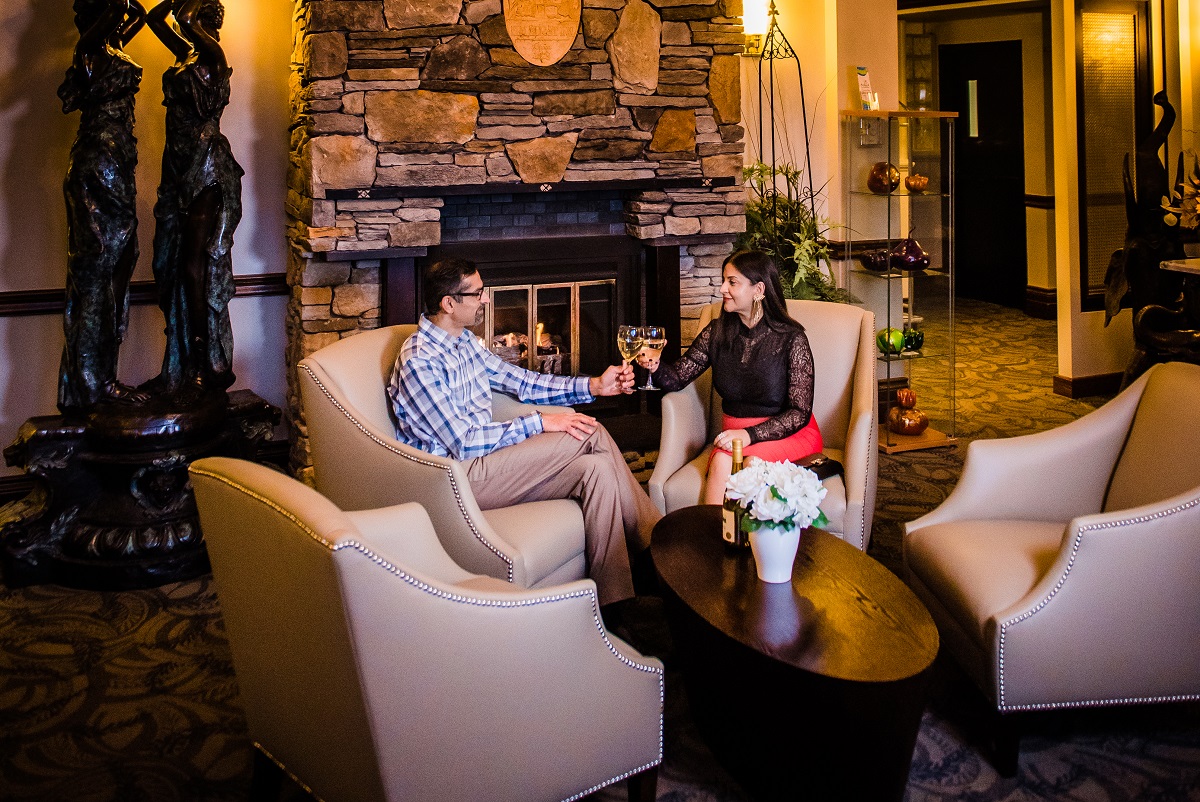 That aforementioned Hallmark movie? The Elm Hurst Inn is basically the perfect set. This stunning inn is set back on an expansive property in all its elegant glory. The former home of the renowned cheesemaker, James Harris, The Elm Hurst Inn is home to luxurious rooms, a spa and an in-house restaurant. Book a reservation for dinner and take your pick from their menu.
Full of delicious dining options that are full of flavour and warmth for the season, you'll love enjoying some time here. Want to keep the foodie fun rolling? You are on vacay (or stay-cay) after all. Consider booking their Oxford County Cheese Trail Package which includes one-night accommodation in a Deluxe Room, a cheese and cracker tray from local artisans, a bottle of sparkling wine from Norfolk County and breakfast for two the next day. Cozy up in bed. Grab that book and bottle of wine. Eat that cheese.
The Next Morning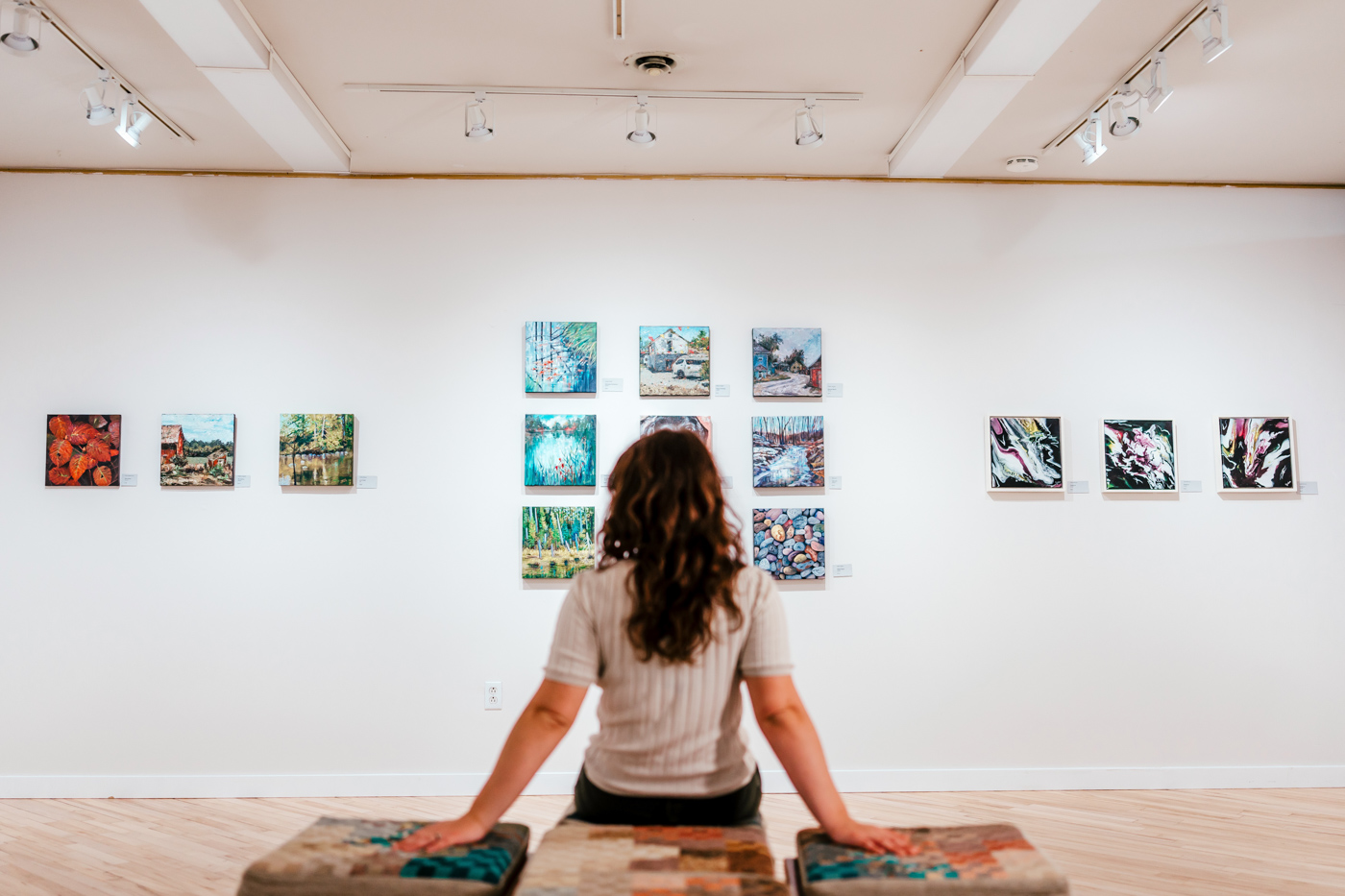 There are plenty of ways to enjoy more of Oxford County if you'd like to stick around for a bit the next day. Consider wandering the grounds at The Elm Hurst Inn or making a visit to the nearby Ingersoll Cheese Museum or Ingersoll Creative Arts Centre to add a little bit of culture to your trip.
Want to try a local fav? Louie's Pizza & Pasta serves up plentiful portions and cheesy dishes (known for the Big Ass Panzerotti).
Where can I stay?
There are loads of great accommodations to stay in Oxford County. In Ingersoll, you can check out The Elm Hurst Inn (discussed in this blog) or
the Comfort Inn
. In neighbouring Woodstock, there are also several options so be sure to check out our accommodations page!
I want to know more about the Oxford County Cheese Trail. Where should I go?