Gunn's Hill Artisan Cheese Ltd.
Please call ahead to book tours.
Use Google Maps for directions, not your GPS.
Gunn's Hill Artisan Cheese is a small cheese plant nestled within the rolling hills of Gunn's Hill Road, just south of Woodstock. The cheese plant is the result of years of dreaming and planning by owner, operator and cheese maker Shep Ysselstein. The cheeses produced at Gunn's Hill are truly unique, although one can taste the Swiss influence from techniques and recipes Shep learned while training in the Swiss Alps. The milk used to make the cheese is produced next door by Holstein cows from the third-generation family farm Friesvale Farms, operated by Shep's father and brother. Numerous awards have been won by Gunn's Hill including the Canadian Cheese Grand Prix for their famous five Brothers and Handeck cheeses.
'My journey to becoming a cheese maker began on the family farm where I not only loved dairy farming, but all the delicious products that come from dairy. I am excited to be part of the long dairy and cheese-making legacy that has made Oxford County famous. I enjoy sharing this expeience with visitors so they can learn about our unique area, learn about cheese, agriculture and dairy farming and most importantly sample some delicious cheese.' - Shep Ysselstein
Products: Several unique varieties of specialty cheese produced with milk from our family dairy farm.
REGULAR STORE HOURS: Monday to Saturday: 9am - 5pm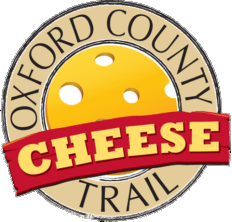 Cheese Trail Offer: Tastings, Pre-Booked Tours, Cows in Pasture
Contact Information
445172 Gunn's Hill Rd, Woodstock, ON