Y U Ranch: Where sustainability meets agriculture
Agriculture and Sustainable Farming at Y U Ranch
What happens when a beef farmer bucks the system in favour of changing things up? Just ask Bryan and Cathy Gilvesy of Y U Ranch in Tillsonburg.
Want to know more? Read on our skip ahead.
In the beginning: the start of Y U Ranch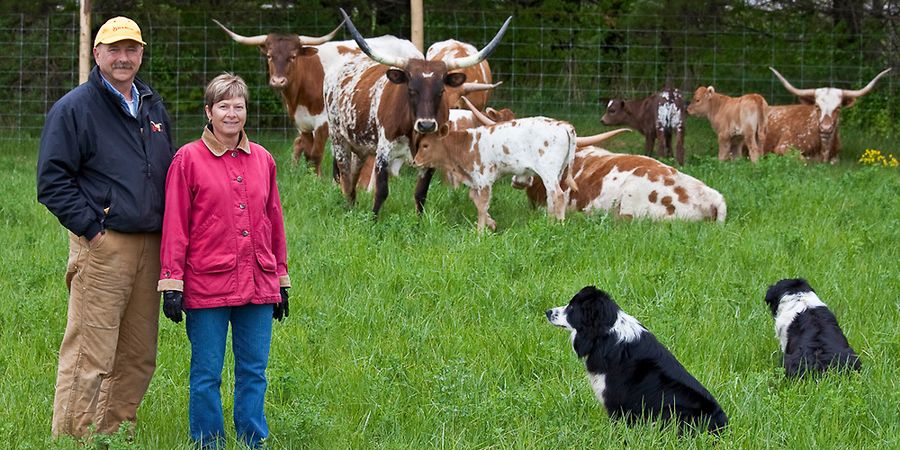 Let us set the scene: It's the early '90s. Bryan and Cathy Gilvesy are increasingly looking towards the future, trying to decide their next move.
Having used their land to farm tobacco since the early '70s in a community that had farmed tobacco since the '30s, they were ready to make a change that would help regenerate an ecosystem, provide their kids with healthy food and support their desire for meaningful work while maintaining their ability to be their own bosses.
They were going to start anew with Texas Longhorn Cattle.
It all started in 1993 when Bryan and Cathy brought two female heffers to the farm who eventually gave birth to babies. Growing the herd steadily to over 200, they were able to take this breed, native to Texas, and offer up 100% grass-fed beef using grass grown on their own farm to their community.
Sustainable Practices on the Farm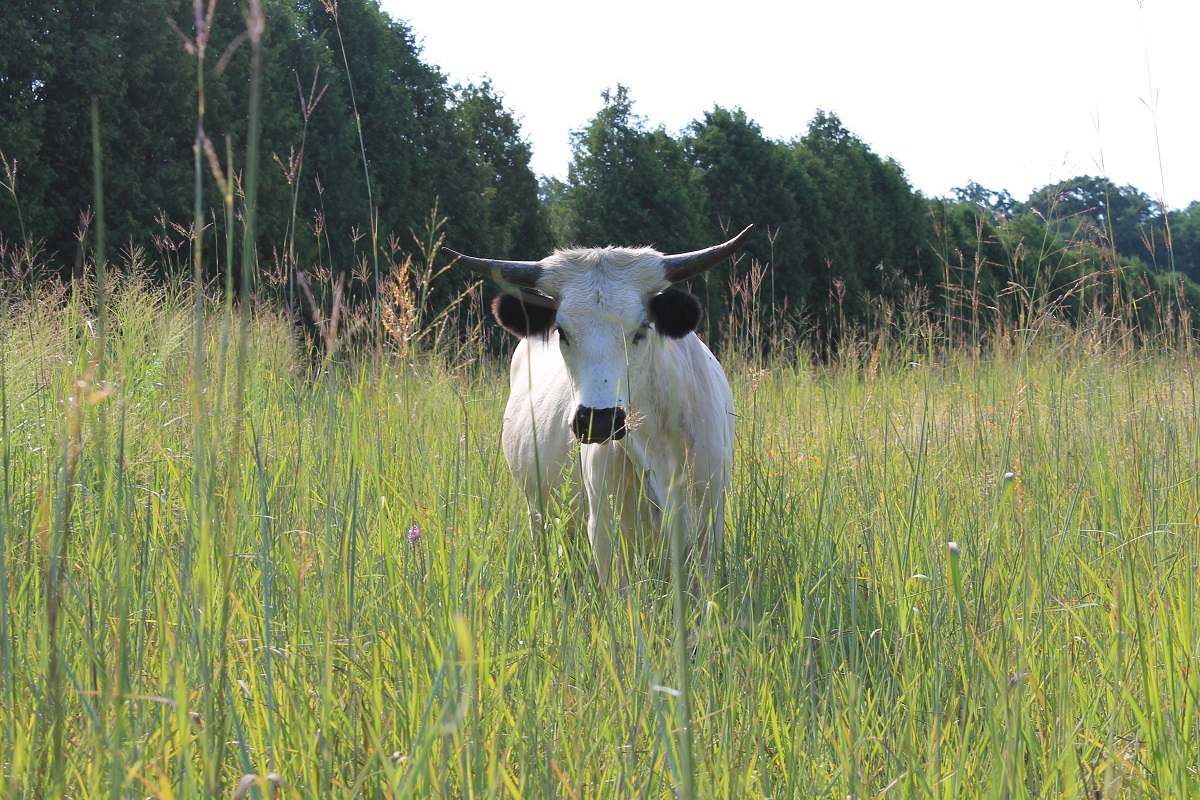 Sustainability has always been at the forefront of everything Bryan and Cathy have done on the farm. Looking back to the area's rich environmental heritage, the Gilvesys have adopted a fresh look at farming that allows an ecosystem to flourish.
Starting with the cattle themselves, Y U Ranch's Texas Longhorns practice rotational grazing.
They are 100% grass-fed from grasses grown right on the farm. Bryan and Cathy have reintroduced Tallgrass Prairie, a native grass that provides excellent spaces for wildflowers to grow and habitats for pollinators, birds and other animals.
Because of the deep roots of this grass, it helps sink complex carbons in the same way and at the same rate as a forest while providing excellent nutrition for the cattle. Cool, eh?
While we can't possibly name all the sustainability initiatives this farm has put in place…well, we'll try to name most of them. Okay here we go:
They've created several pollinator habitats and one of the first pollinator hedgerows in the area, resulting in a significant bee increase according to the University of Guelph pollinator research program;
They've built a trail through the forest with 48 boxes for bluebirds;
They've kept their freshwater streams and wetlands healthy and even reintroduced brook trout to their streams with the help of MNR;
They host and propagate several at-risk species of trees including the American Chestnut and the Flowering Dogwood;
Plus (we had to add this), they provide habitat to one nomadic badger
Of course, when you're doing THAT much you win a few awards along the way and Y U Ranch has quite the collection of hardware. To name a few, Y U Ranch have been proud recipients of The Minister's and Premier's Awards for Environmental Excellence, the Clean 50 Award and The Canadian Farmer Rancher Pollinator Award. You can view a full list on their website.
Why Texas Longhorns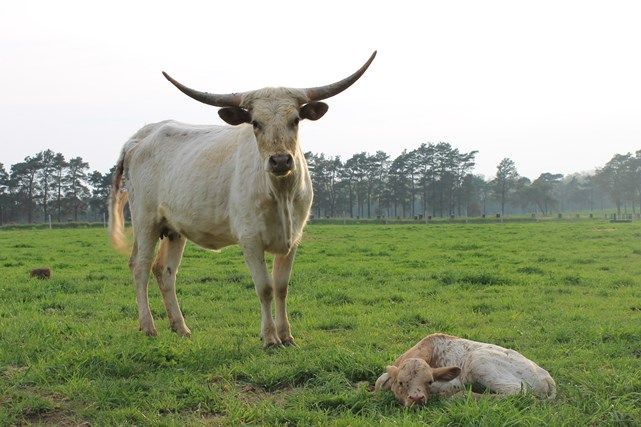 You may ask, why take a species of cow native to Texas and bring it here? What makes Texas Longhorns so dang special? Well for starters, their meat is lean. Because the fat content is low in combination with the fact that they are 100% grass-fed, you can expect a cut of meat that is higher in protein than your average beef.
Today: get your Y U Ranch meat!
Ready to grab your steaks? We hear yea!
Today, Y U Ranch has set up a small farm store on the ranch to serve their customers. For contactless pickup, you can call Cathy and Bryan at 519-842-2597 or 519-550-1524 to place your order. They'll have it ready for you in the freezer when you arrive so no physical interaction is necessary.
You can select from a range of delicious products including premium ground beef, stew beef, minute steak, top/eye round roast, sirloin steak/roast, N.Y. strip steak, rib steak, tenderloin steak, prime rib roast, 4 or 6 oz. patty sleeve, shank/prime rib bones, beef cheek, heart/tongue/oxtail, short ribs, a no-no frankfurter (no gluten or added nitrates), and beef jerky and pepperettes that is an idea developed by their kids under the Grassland Meats brand!
Talk about selection.