The Tillsonburg Station Arts Centre: Off the rails and right on track
The Tillsonburg Station Arts Centre is more than a gallery. It's a collective of artists, an educational hub and a gallery.
Discover the Tillsonburg Station Arts Centre
The Tillsonburg Station Arts Centre, built inside two historic train stations, may take the route less travelled when it comes to local art centres but it's just that willingness to take a risk that keeps them right on track and continues to pull new members and visitors in every year.
In short, it's all about highlighting local talent and combining the new vibrancy of the town with its storied history of resiliency. Want to skip ahead? No problem!
Within cozy exhibit spaces, The Station Arts Centre's history and built heritage truly shine. When you first walk into "The Station" as it's affectionately referred to by locals, you'll be in a cream-coloured brick building that was built by The Great Western Railway in 1879. The town's first station, it was just a short walk away from hotels, the town's Market Square and a large residential area.
If you take a left when you walk in, you'll pass through The Baggage Room Gift Shop (named that because it was, you guessed it, the former baggage room) and into a members' exhibit space which was the historic waiting area.
Built in a Gothic Revival Style, you'll notice many elements of the Church worked into the architecture including narrow windows with pointed tops, stained glass and a floor plan shaped like a cross.
In the 1980s, this heritage building was taken over by the Tillsonburg District Craft Guild and restored to be used as an arts centre.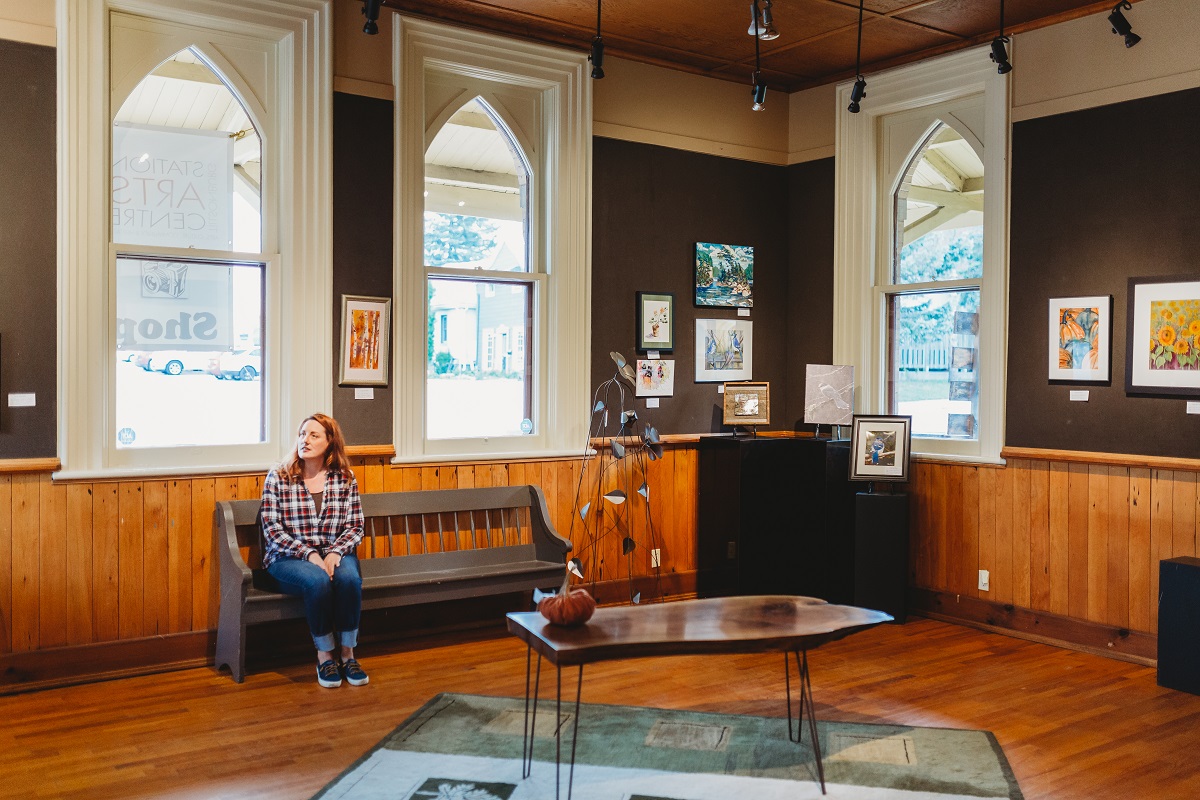 The second station was added onto the first in the 90s as the Craft Guild expanded. Built in 1896, this station was formerly knowns as the Tillsonburg, Lake Erie and Pacific Railway Station and was in use until 1958 under its later name, The Canadian Pacific Railway.
In its day, this railway acted as a means to transport people as well as express packages along the line from Tillsonburg to Port Burwell. It also worked to transport coal to Port Burwell, a major destination and was also used to transport war materials during WWII from Livingston's, a factory in town.
While it was boarded up by the late 50s, this station gained new life as we mentioned in the 90s and today is the home of some pretty exciting endeavours!
So what now? The Tillsonburg Station Arts Centre is home to wonderful exhibits, programs and an artisan gift shop full of unique, handmade items. Read on!
The Exhibits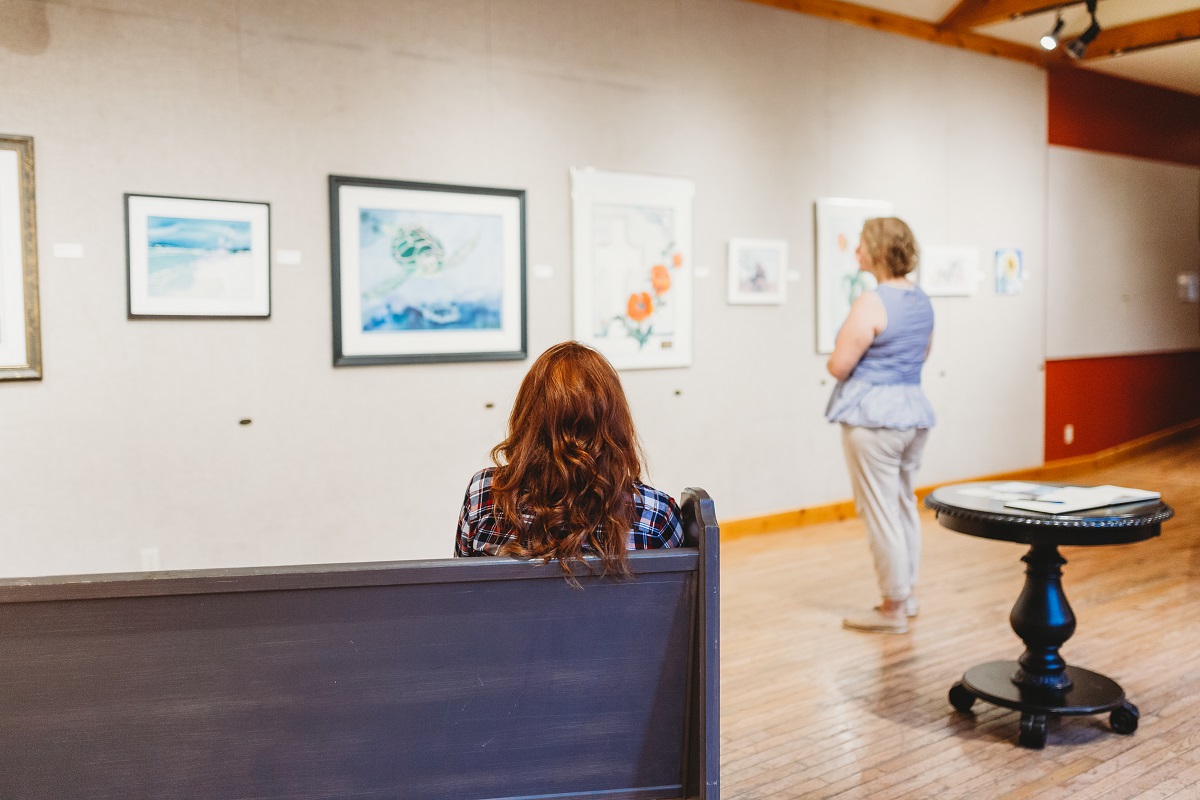 The Station is home to two exhibit galleries: The Patenaude Family Gallery and The Bridge Street Gallery.
In the former, you'll find exhibits from both local and out-of-town artists showcasing their life's work. Featuring everything from up-and-coming artists to well-established ones, there's room for creativity and always something new to see.
We're talking everything from fibre arts exhibits and stained glass to the works of talented photographers, painters, potters and more! Changed out every 4-6 weeks, this exhibit space features a well-curated selection of talent and close to 1500 different pieces annually.
The Bridge Street Gallery is a members' exhibit gallery. Home to five in-house groups, this space is used to showcase the works of everything from the Tillsonburg Photography Club to The Stationhouse Potters. Keep an eye on the website for what you can expect to find in each gallery upon your visit.
Programs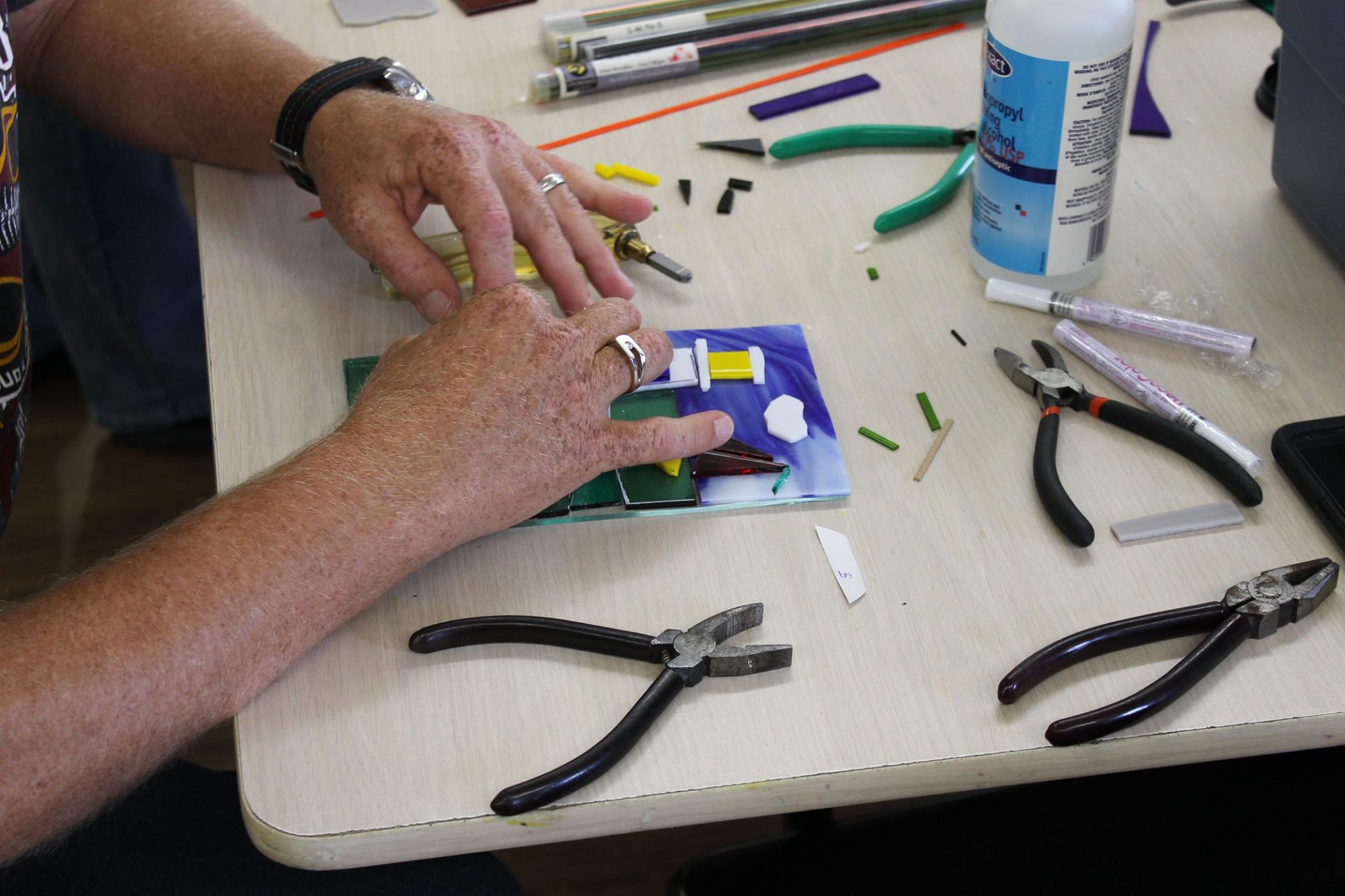 Another reason why visitors and locals alike enjoy The Station Arts Centre is its all-inclusive programming. Offering a mix of workshop-style programming (1 day for a few hours) and build-on programming (learn a new artistic skill over several weeks), they teach all kinds of interesting classes and are always building their roster.
Past programming has included everything from building succulent frames to photography 101 and of course pottery on the wheel in their fully-functional pottery studio.
For kids, The Station's resources are robust. While COVID-19 has placed some restrictions on programming, they offer summer and PD camps, birthday party rentals and newly, their Creative SACs which feature all the instructions and materials for kids to complete a great artistic project at home!
Changing with the season and major holidays (Halloween, winter, springtime etc.), there's always a new SAC to enjoy!
The Baggage Room Artisan Gift Shop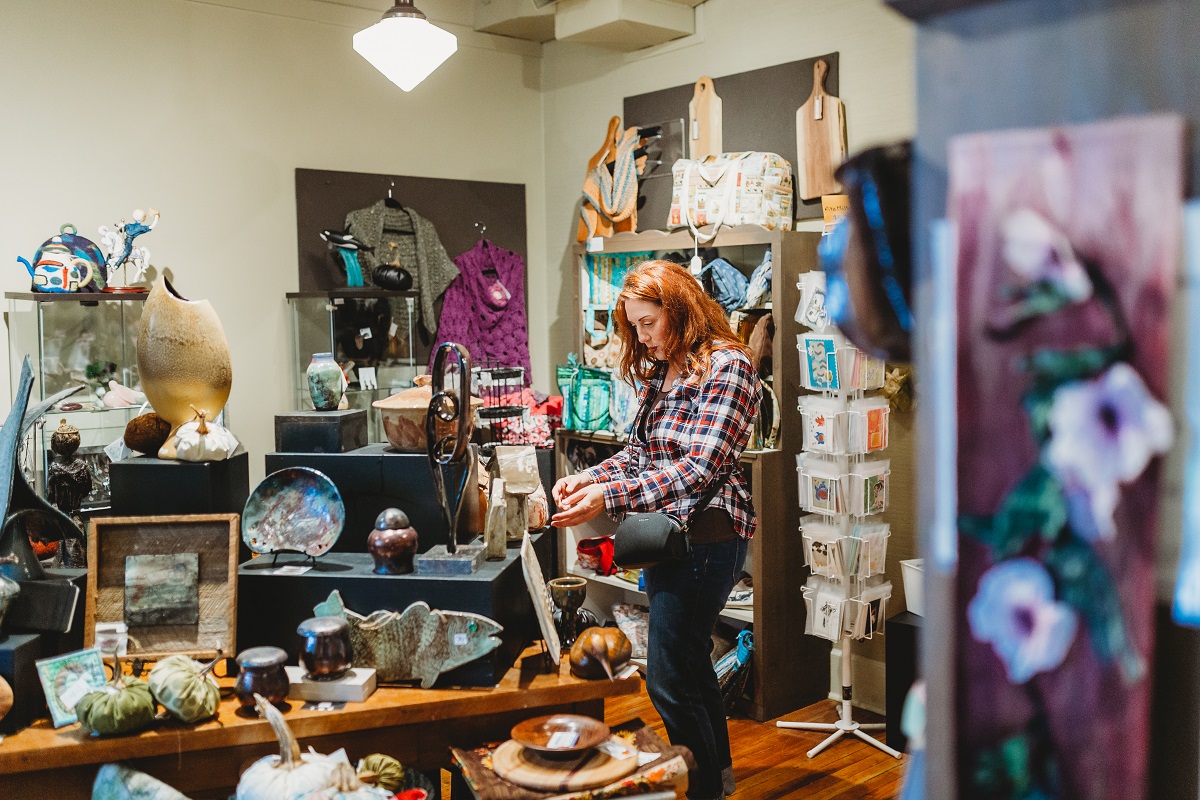 Finally, if you're visiting Tillsonburg and are looking for a wonderful way to remember your trip, consider checking out their Baggage Room Gift Shop. Featuring the works of local artists, you can purchase handcrafted charcuterie board, pottery, clothing and so much more.
It's a wonderful way to find a one-of-a-kind piece and support the local arts scene! Soon you'll be able to shop online so stay tuned.
Just Keep on Rolling
Like the trains that once brought people from the two historic stations to their destination, the Tillsonburg Station Arts Centre keeps on rolling. Their exterior now plays host to the Tillsonburg Farmers Markets on Saturdays throughout the summer and they continue to build new and interesting programs for the community and visitors alike.
"There's a lot of things I love about The Station," says Curator Tabitha Verbuyst, "to me, it's a very important cultural pillar to the community…Art is underrated but it is important to people's lives. It's great for mental health, stress relief and more. It's great that our community has this facility and we're so lucky that it continues to be valued by so many."