The Oxford Pride Committee: Celebrating diversity and creating a safer Oxford County
A Safer Oxford County through the Oxford County Pride Committee
When Tami Murray and Philip Vandermolen started the Oxford County Pride Committee back in 2015 as an extension of the Rainbow Coalition, their goal was to create a safer, more inclusive and diverse Oxford County. Starting with a Pride Picnic that brought about 50 people out, now The Oxford Pride Committee's events draw 200-300 people and thousands more virtually.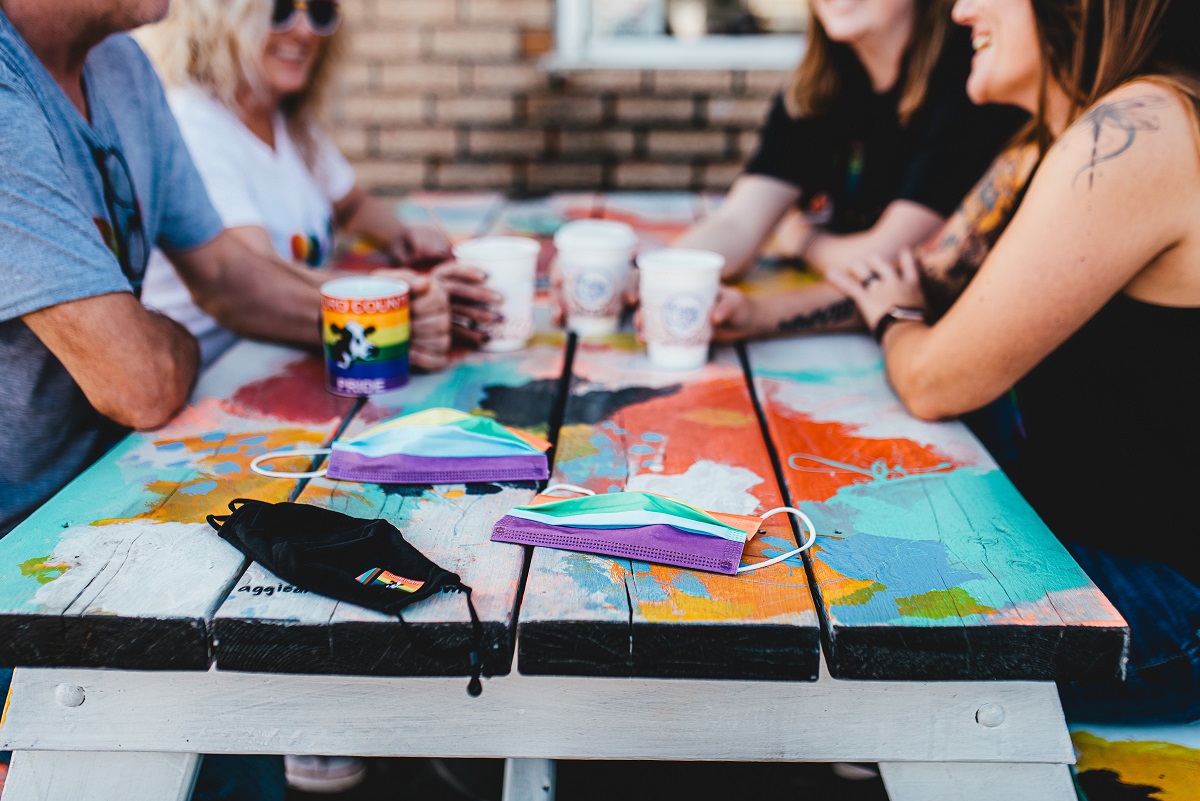 To date, they've hosted, educated and advocated for the 2SLGBTQ+ community in Oxford County by hosting numerous Pride celebrations, creating a scholarship program and working with the Rainbow Coalition to provide educational experiences for both members of the 2SLGBTQ+ community and their allies.
Those original goals remain largely the same as the evolution of the group continues to grow.
"I love working with the Oxford Pride Committee because we're constantly working at making a safer community for youth, particularly my own moving forward, and making sure there are some resources available to them," says Tami Murray, the committee's president and co-founder. She's not wrong. Working to create safer spaces in the community, The Oxford County Pride Committee does some pretty amazing work so read on!
Skip Ahead:
The Tyrell Maas Award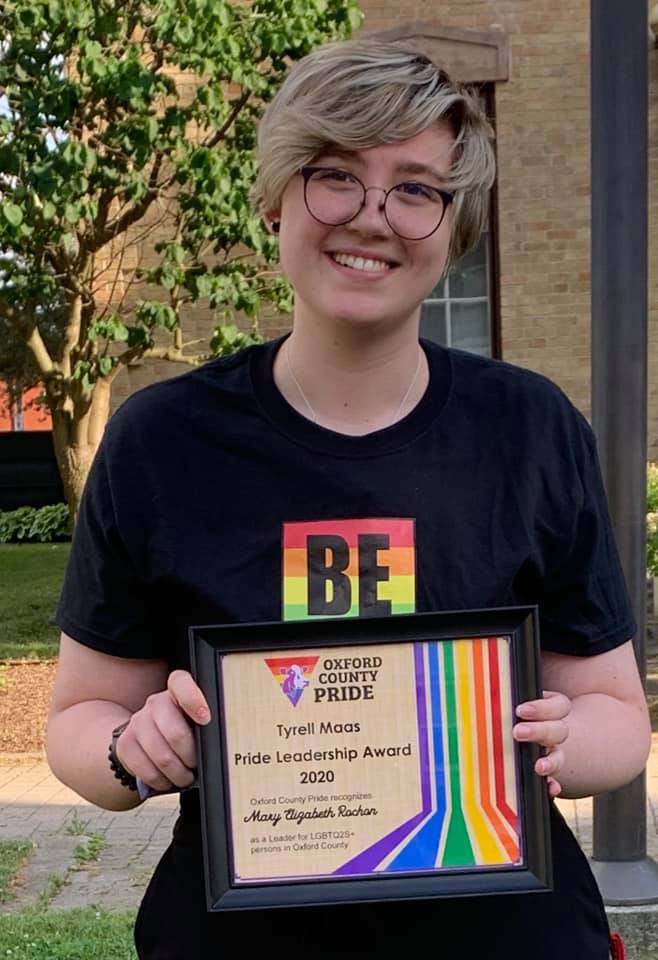 The 2020 Award Recipient, Mary Elizabeth Rochon
One of the Oxford Pride Committee's largest undertakings is the Tyrell Maas Pride Leadership Award. This award is presented to a secondary student who exhibits excellent leadership and service in Oxford County.
The award winner is selected from a pool of nominees in grades eleven and twelve (get your nominations in), who attend a secondary school or an equivalent in Oxford.
The recipient receives $500 to be applied to their choice of post-secondary education OR a charity of their choosing. Funded by the Tyrell Maas Memorial Fund and Oxford County Pride, you can donate to the award here.
Celebrating Pride Month
Pride Family Day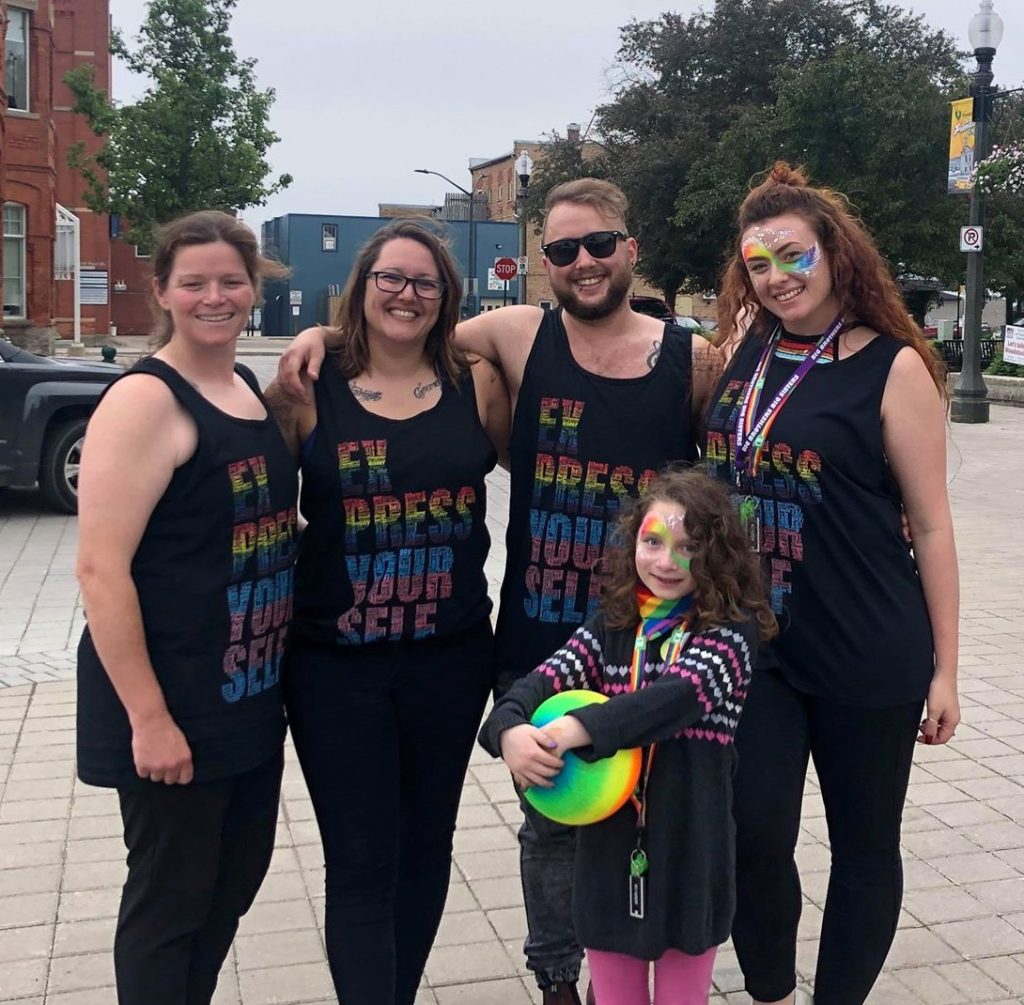 Each year in June, The Oxford Pride Committee hosts a Family Day that focuses on family-friendly entertainment that brings inclusive and diverse resources and connections to the community.
It's a place to kick back, connect and enjoy. In the past, this has included everything from Drag Shows and parades to photo booths and live concerts. Learn more about Pride Family Day, taking place June 17th.
The Rest of the Month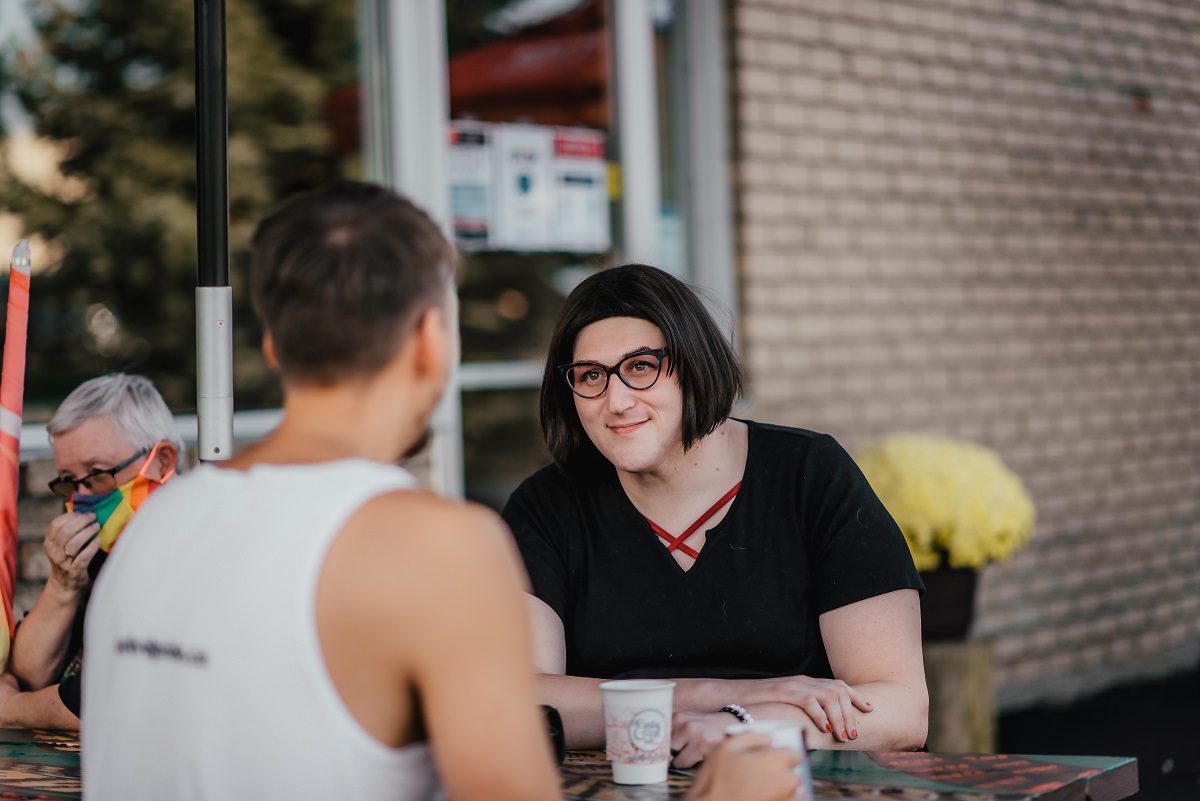 Of course, seeing that June is Pride Month, there are some other ways to celebrate and support the 2SLGBTQ+ Community in Oxford throughout June. Starting with a flag-raising ceremony on June 1st, you can enjoy Pride all month long in Oxford with fundraisers, Youth Game Nights, a Scavenger Hunt, a Pride Auction AND even a Pride Pet Photo Contest! Get all the details on the website.
What it's All About
At the end of the day, The Oxford Pride Committee is all about community. This dedicated group of volunteers works hard to create a safer, more inclusive and more diverse Oxford County. Browse their website for resources that cater to the needs of community members and allies alike, take part in the celebrations and of course, help their mission to make Oxford a welcoming community.