Makkink's Flower Farm: Cut your own bouquet of flowers and happiness
Discover a Charming Flower Farm Along Oxford's Back Roads
Just over a decade ago, Hilde Makkink and her family took a leap of faith and immigrated to Canada from Holland. They settled on a hobby farm in Tillsonburg where they would raise their four boys and sell flowers to the community.
Since that time, Makkink's Flower Farm has grown and expanded to include some really wonderful opportunities for visitors to get outside and enjoy over 45 different varieties of flowers grown and cared for by Hilde and her small staff.
You can learn more about Makkink's Flower Farm and skip ahead to read by section: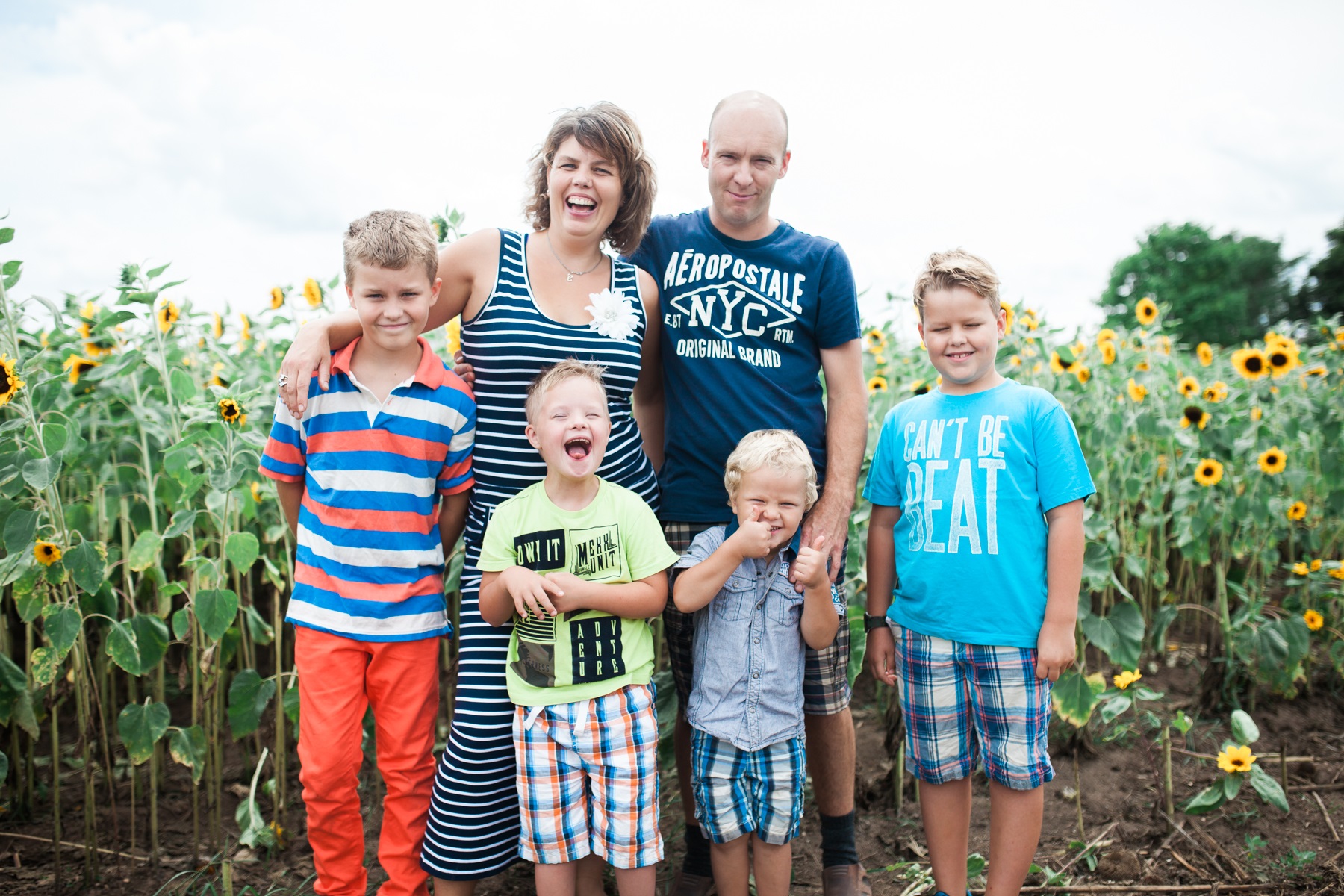 The Flowers
Starting with just a few sunflowers and adding on more each year, Makkink's Flower Farm really began taking off when Hilde started going to the Tillsonburg Farmers Market each Saturday in the summer and selling her beautiful arrangements.
Becoming known as "Sunflower Lady", people could recognize Hilde's arrangements for her love of combining bouquets of sunflowers and fresh dill which she still loves doing today. At the market, Hilde was able to meet loads of Tillsonburg locals as well as other farmers and business owners who soon became part of her community.
As the business grew, so too did the beautiful varieties of flowers. Today, Makkink's grows over forty-five different varieties of flowers that include everything from peonies and ranunculus in the spring to dahlias, zinnias, snapdragons, their signature sunflowers and so much more.
Farm Shop and Bakery Cafe
New this year, Makkink's has expanded their lovely farm shop to a Farm Store and Bakery Cafe. Visitors can shop for fresh bouquets and arrangements, containers for their flowers and specialty local goods like handcrafted soaps and candles! Enjoy a coffee, sandwich, or baked good in the bright yet cozy Makkink Bakery Cafe. Take your coffee to the porch for a moment of peace, surrounded by Hilde's blooms. Visit the Farm Shop and Bakery Cafe Wednesday through Saturday, between 9am and 5pm (Check back for Summer Hours beginning mid-July.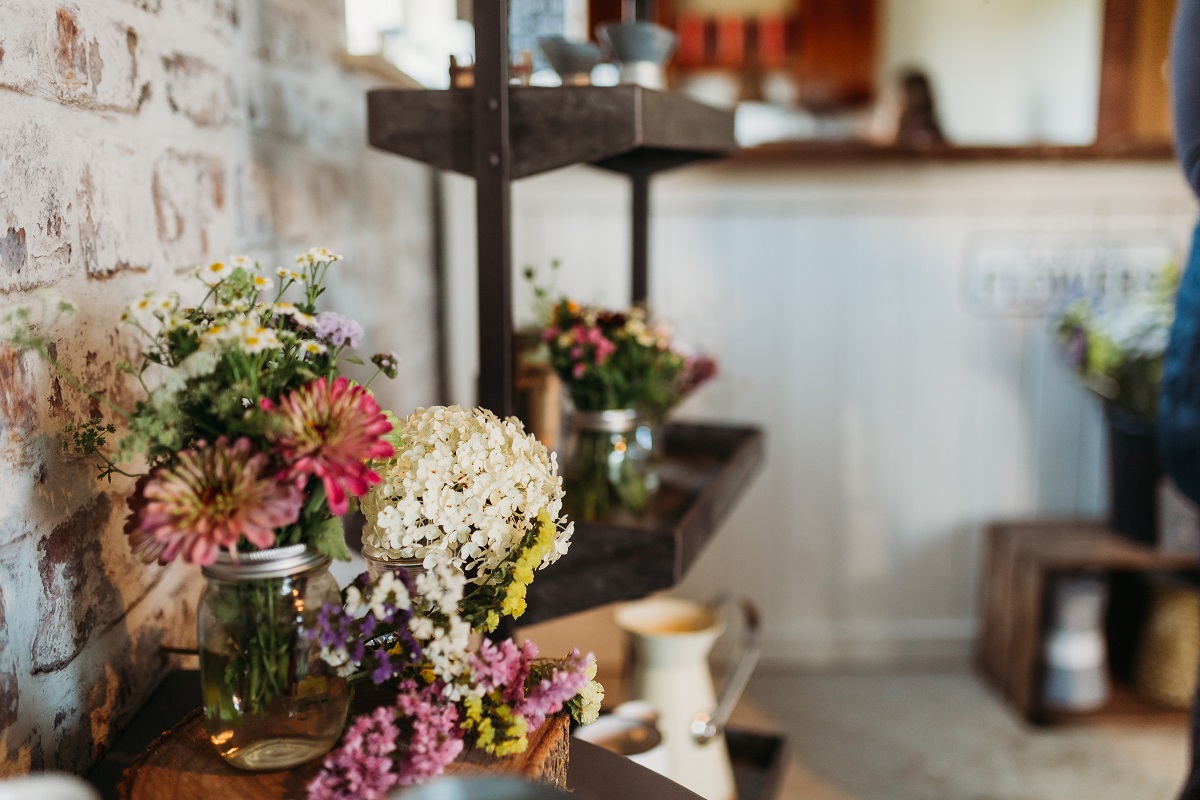 Cut-Your-Own
Finally, for those who want to do something extra special, Makkink's Flower Farm offers a cut-your-own flower experience. By signing up in advance ($45), you can enjoy a couple of hours in the field. If you're coming with a group or your children, every extra person who wants to come in the field has to pay $10 admission or can also buy a cut-your-own ticket. Kids under 12 are free from the admission fee.
The staff at Makkink's will show you how to properly cut the flowers and handle them before setting you up with a bucket and clippers into the field. You'll cut a bouquet of beautiful blooms to enjoy at home. You'll be able to wander the field, smell the flowers and choose the specific ones that speak to you.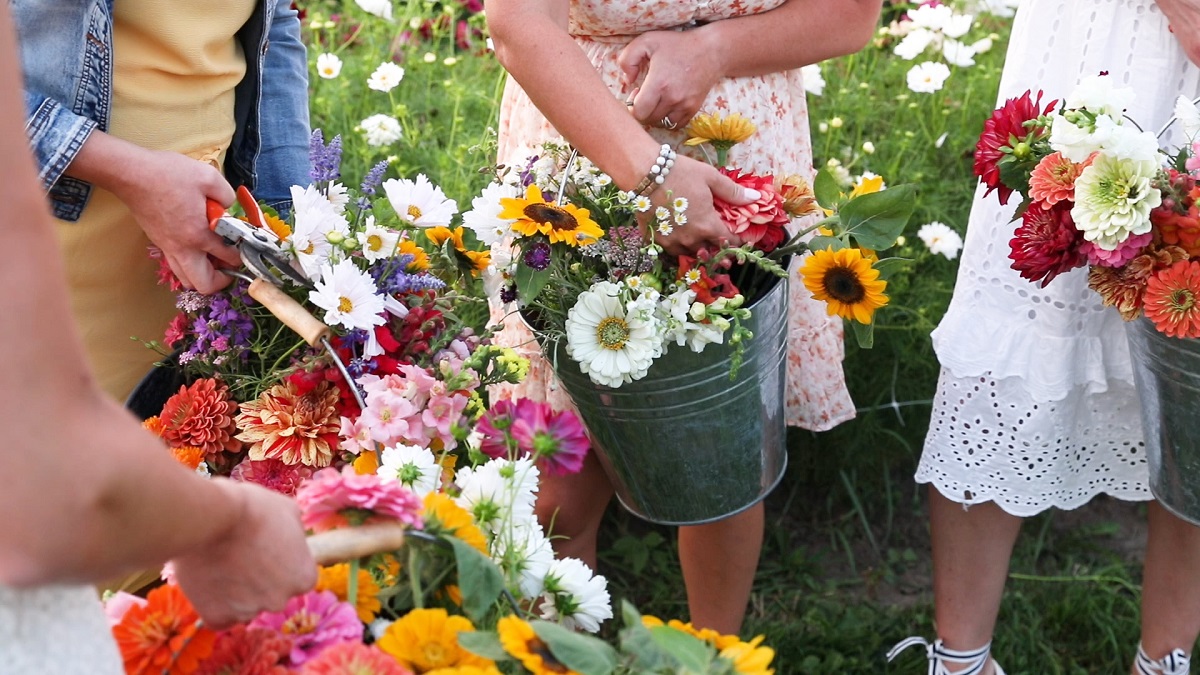 Have a group who want to come out? Join Makkink's for a Ladies' Night Out this summer which includes cut-your-own flowers and a campfire afterwards to enjoy company together. It's perfect for groups of friends, bridal showers, birthdays and other special occasions.
Because the flowers change with the growing season, there's always a reason to come back and cut different varieties! When you're done, bring your bouquet back to the farm store and purchase a beautiful vase for the arrangement to go home with you in! Hilde can put it in there for you.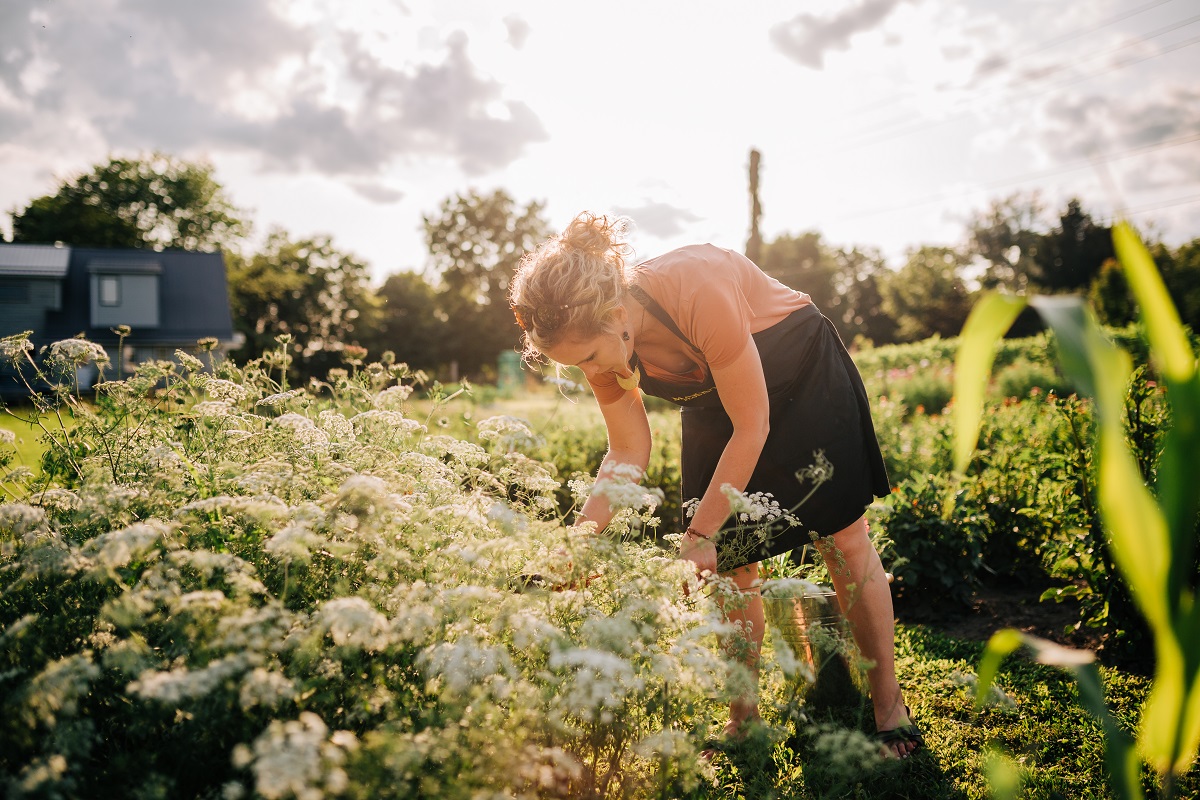 For an added bonus, you can purchase the cut-your-own workshop which includes a little more! Hilde brings you back into her workshop where you'll be walked through the steps of creating your own beautiful arrangement. She'll teach you how to organically shape the bouquet, where to put big and small flowers and how to really make it pop.
If you'd like to enjoy some coffee or a cold drink while cutting, they are available for sale in the on-farm shop. Once you're finished, you'll be heading home with a gorgeous arrangement and memories to boot!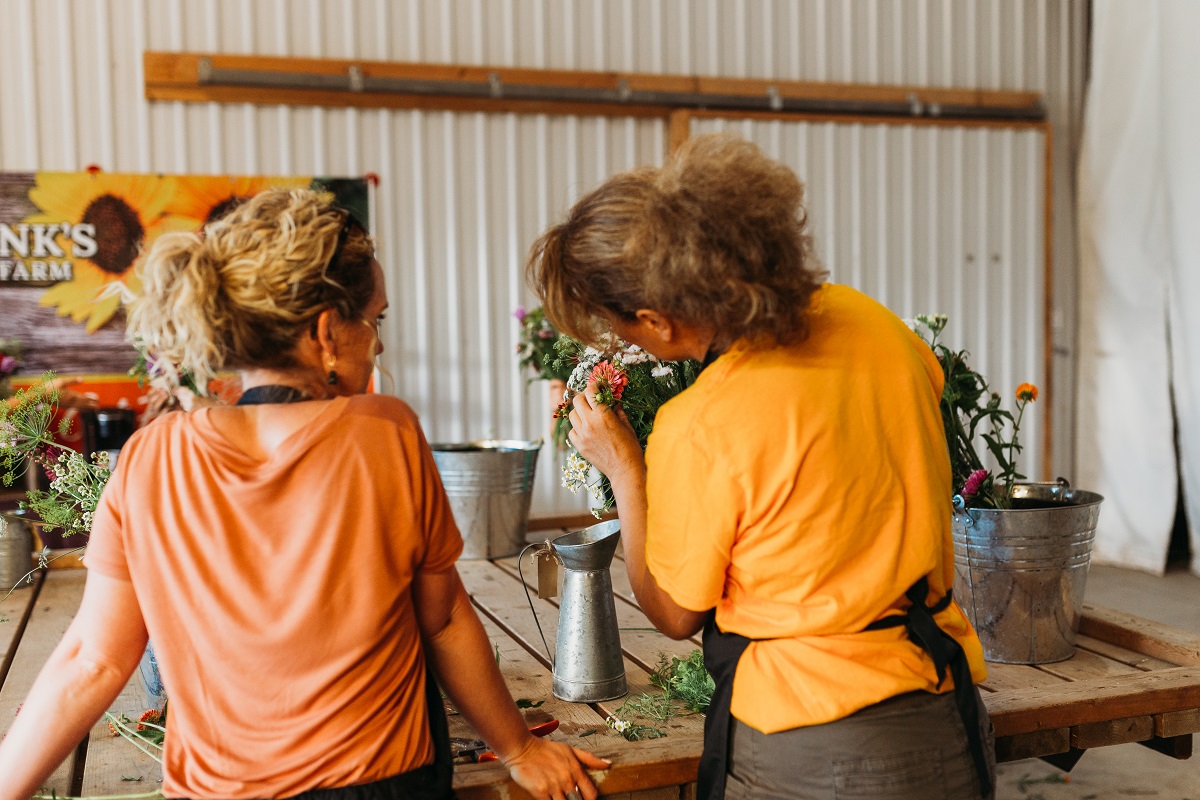 Visiting
If you'd like to visit Makkink's Flower Farm, you can find the address, sign up for experiences and get information about photography sessions online. The farm is easily accessible by car and by bike as it is located right off The Great Trail (aka The Trans-Canada Trail).
When are the hours at Makkink's Flower Farm?
The hours change with the season! Check the website for
current hours
.
Where can you get tickets to on-farm experiences at Makkink's?
Can I take photos at the flower farm?
Absolutely!
Can I bring my dog?
You may bring your dog as long as you keep them on a leash and tidy up after them.
Is there a bathroom at Makkink's?