Families will Love Discovering Willow Lake Campground & R.V. Park
The Story of Willow Lake Campground & R.V. Park
Mark and Melanie Jaycock were longtime campers. They travelled all over the place, roasting s'mores, building campfires, enjoying different campgrounds and really immersing themselves in the camping experience. So when they finally decided to move out of their corporate Toronto life, owning their own campground seemed like a natural fit.
Want to know more? Read on or skip ahead!
In 2017 Willow Lake Campground & R.V. Park was born! This family-friendly park has all kinds of amenities, a great variety in lodging style and more fun than you can shake your fist at.
In fact, Mark and Melanie have created such an amazing campsite that Willow Lake has become highly decorated as Ontario's Best Small Campground in 2017 and won the award for best customer service back-to-back in 2019 and 2020 as voted by their guests through Camping in Ontario!
With so much camping experience under their belts, it's no wonder why. Read all about what you can expect to find at this campground tucked away off Highway 59, just north of Woodstock.
A Family Focus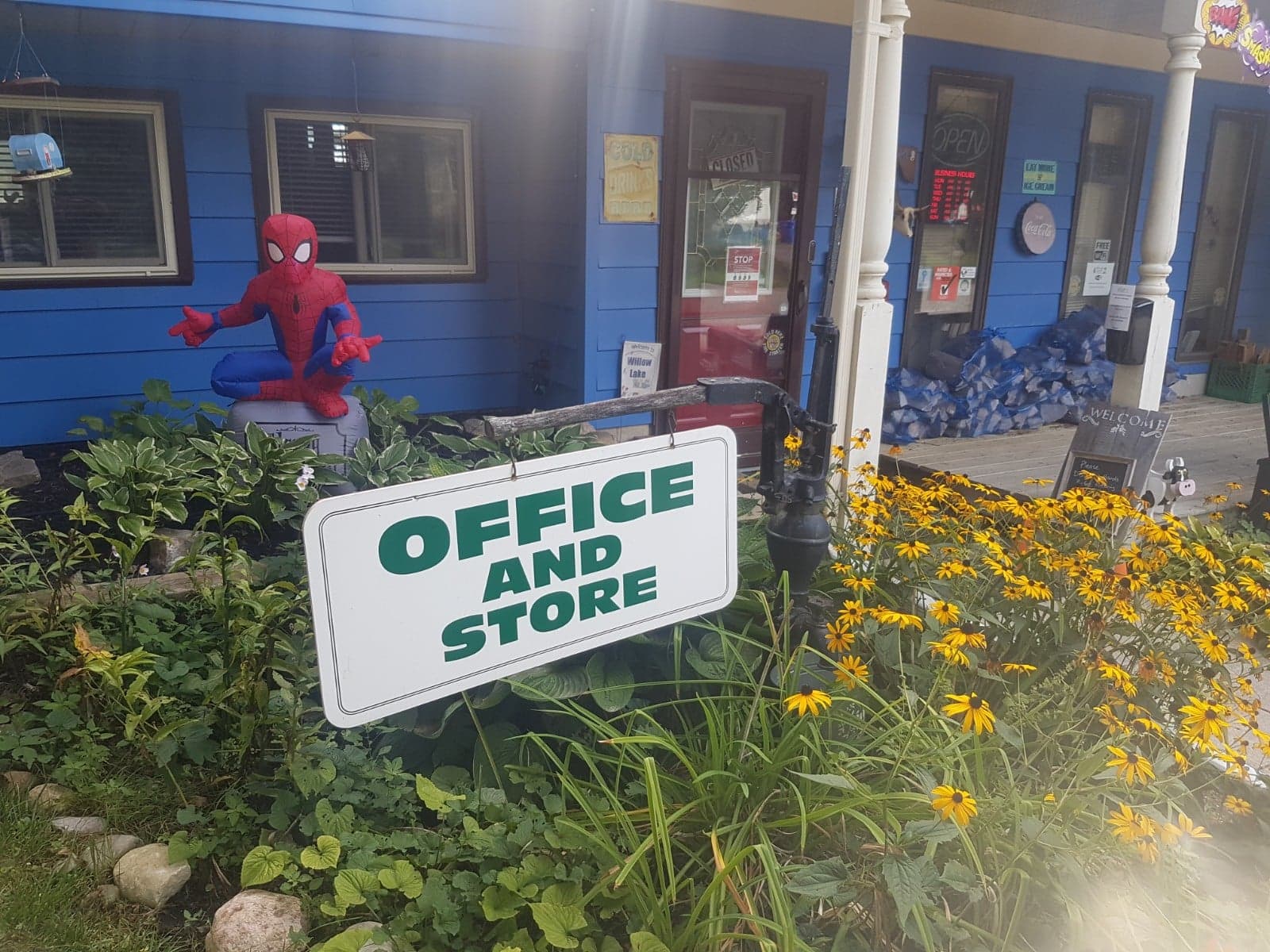 One of the first things Mark and Melanie knew they wanted from their campsite was a focus on families. Willow Lake isn't a campground for big bashes and blowouts but rather a fun and safe environment where families can feel comfortable allowing their kids to explore while they relax.
With themed weekends throughout the summer (think everything from superhero weekends to Christmas in July), it isn't uncommon for the park to offer up family-friendly entertainment like visits from Santa, live music, crafting activities for kids and more to keep you and your family occupied and having a great time. After all, that's what camping is all about!
Amenities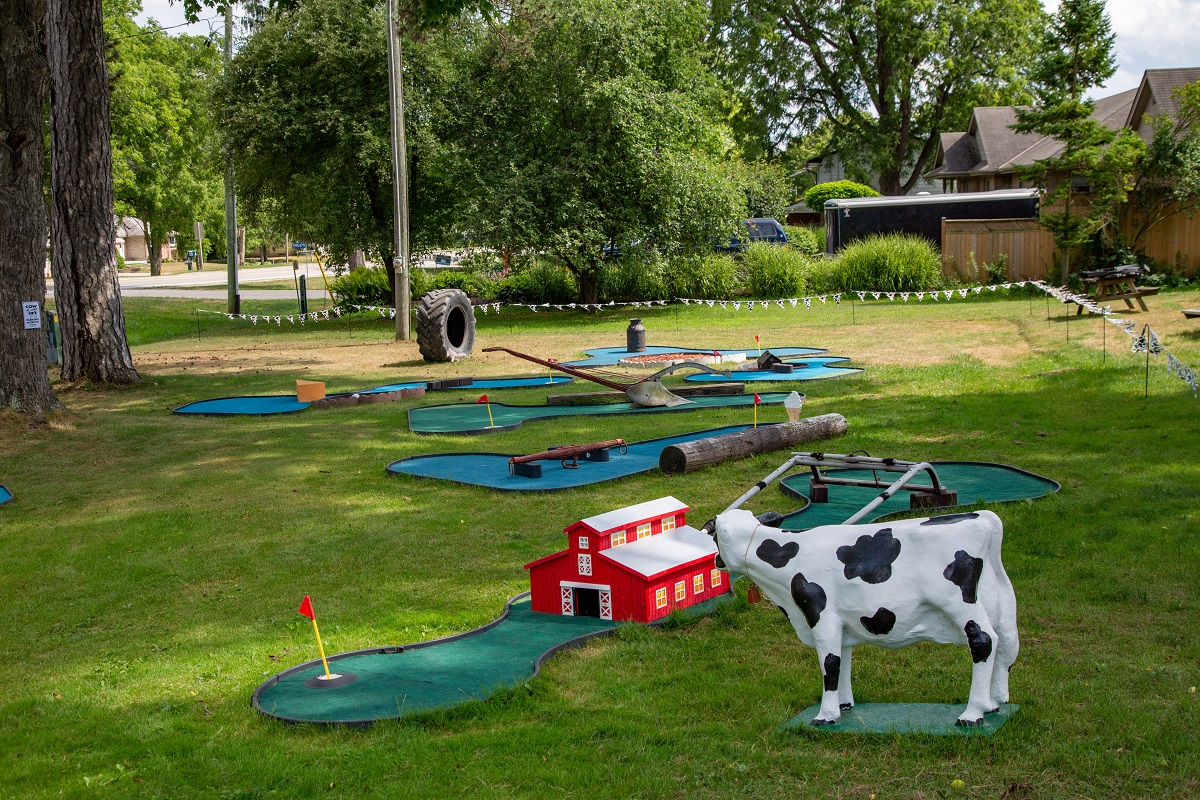 One thing that really sets Willow Lake Campground & RV Park apart from other campgrounds is their many, many amenities.
Fancy a splash in cool waters? Go for a dip in the pool! Right nearby, visit the Willow Lake Wetland and see if you can spot muskrats, frogs, turtles plus plenty of birds and insects that call it home.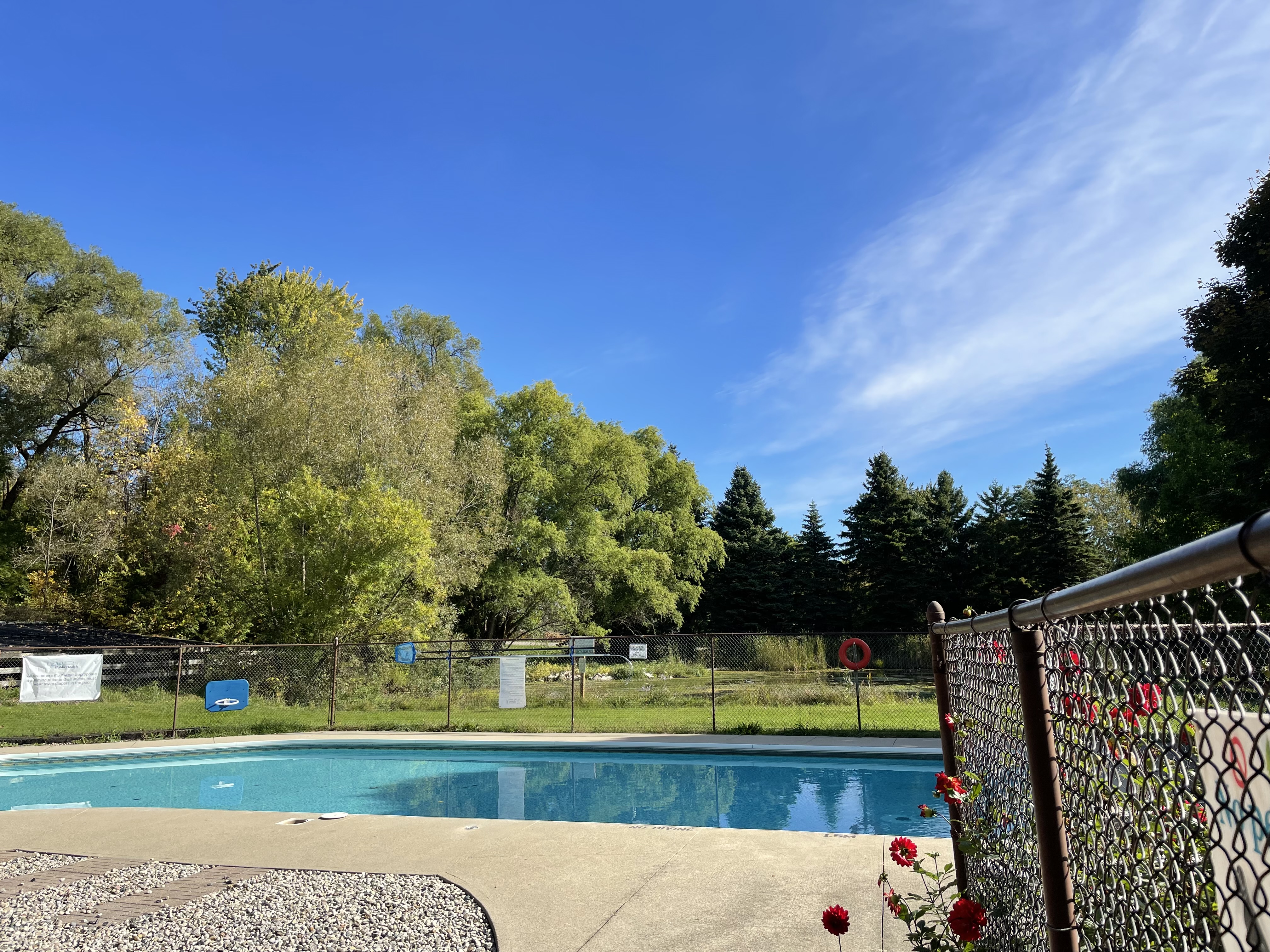 Feeling competitive? Willow Lake has a games room on site with arcade games, air hockey, foosball and more! Families, friends and couples will love the on-site mini golf course and newly expanded playground where kids and kids at heart will find some joy. The historic Dairy Hall is home to all sorts of events.
In addition to those super fun amenities, Willow Lake's campsites are also equipped with the ultimate in convenience.
Almost all of their RV sites are full service and many offer large and spacious pull-through sites with 30/50 amps, a picnic table and a fire ring too. Also on-site, you'll find a laundromat, a secure access gate so you can feel confident in letting your kids explore a bit and newly-renovated washrooms and showers.
Finally, the camp store on site is the ultimate in local goods, camping classics and fun twists on summer fun. Those looking to cook something delicious over the BBQ will find meats from JTK Farms in neighbouring Verschoyle as well as frozen pizza from Uncle Dad's, s'mores kits, so much candy, locally-roasted coffee from Early Bird Coffee and more. Want to skip cooking altogether for a meal? Grab a bite at the NEW Willow Lake Food Truck.
Fun camp-themed socks, tea towels, and locally-crafted candles, soups and jams make for perfect souvenirs to remember your time, while basics like Advil, Band-Aids, toothpaste and more ensure you don't have to worry about what you forgot to pack.
Where to Rest Your Head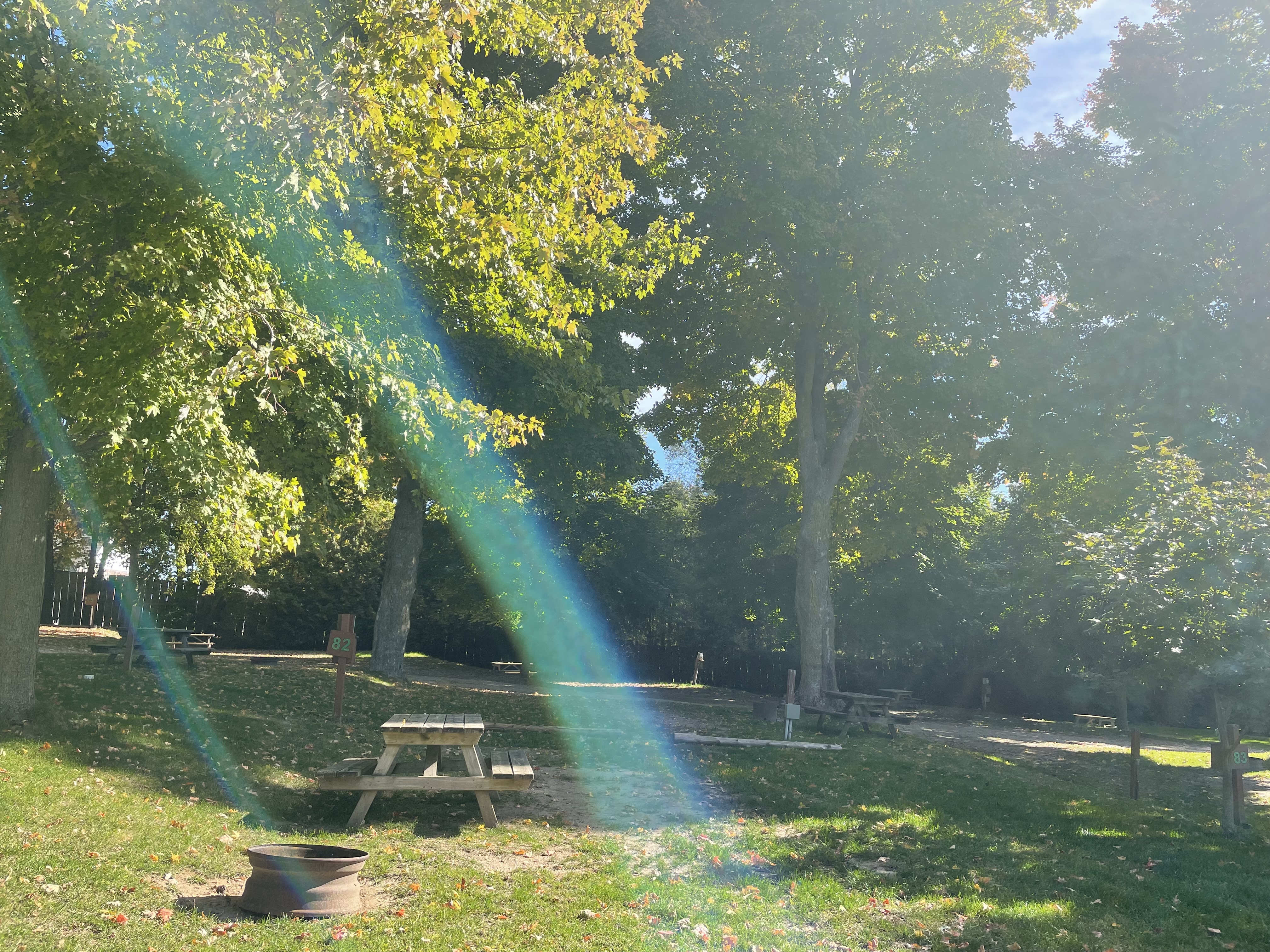 Finally, we love the wide variety of camping styles Willow Lake offers. For those bringing the RV (and we know there's a growing number of you!), Willow Lake has several full-service, large pull-through and back-in sites available. These sites are on level gravel and grass and are just short walks from the washroom and showers as well as the other amenities mentioned above.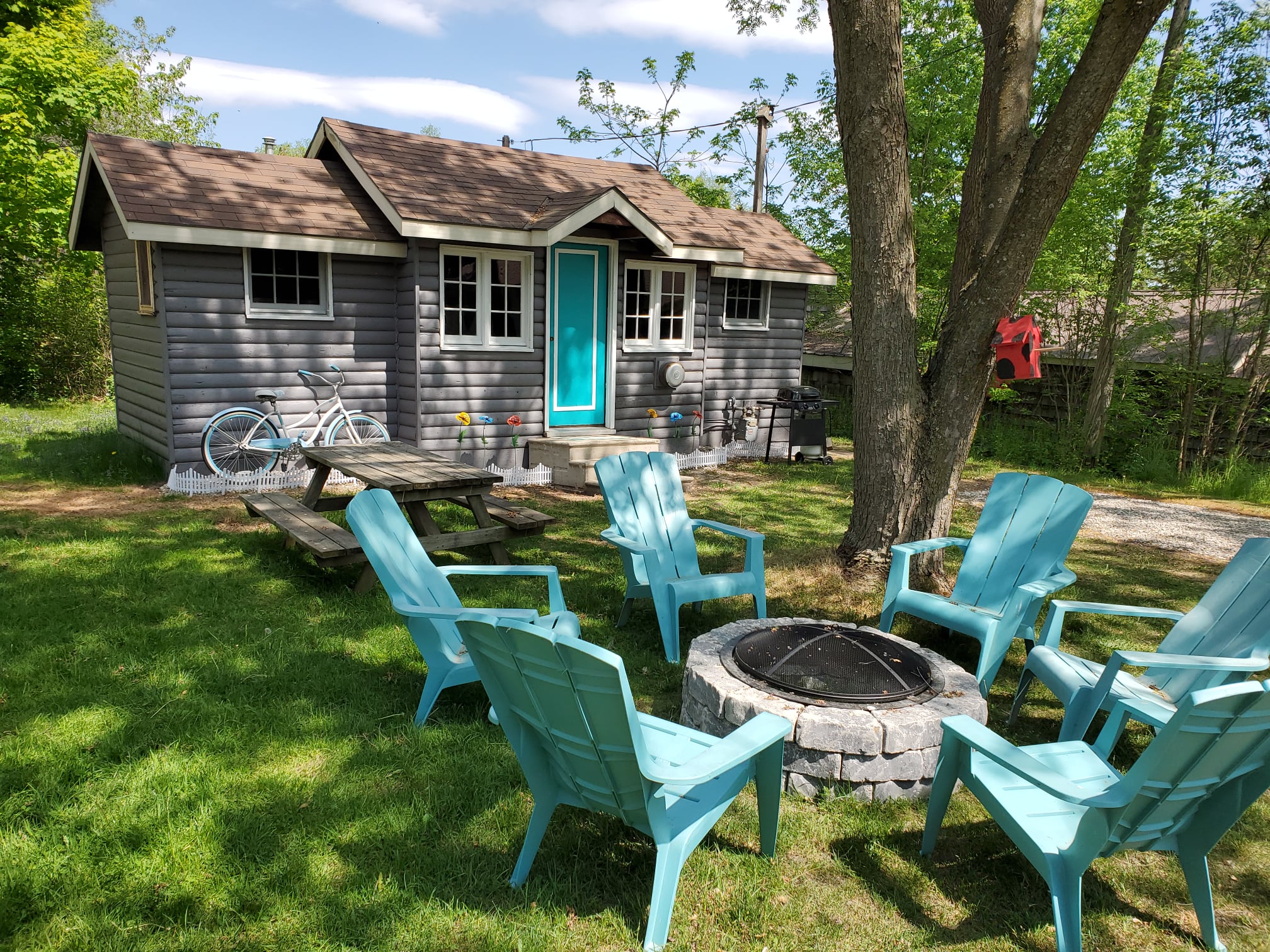 For those looking for a cottagey getaway, the brand new Retro Cottage at Willow Lake offers up all those 60s/70s vibes of grandma's cottage. Step into this uber-cute getaway cottage with its retro wall panelling, rusty red sofa and aqua cupboards and you'll feel like you've stepped back in time.
Sleeping up to six people (two bunks each in their own room, each with a double on the bottom and single on the top) and complete with a microwave, fridge, sink, counter space and bathroom with a shower, it's great for those who love to camp but also love a little comfort. Outside of the cabin, you'll find a BBQ with propane supplied, a large fire pit, aqua Adirondack chairs as well as a picnic table so you can enjoy being outside together.
Finally, Willow Lake's coloured cabins are quirky and whimsical in all the right ways. Sleeping up to three people (1 bunk bed with a double on the bottom and single on the top), each cabin is coloured themed purple, blue, red and orange.
Located in a quieter, grassy area of the campground, these cabins are awesome for small families looking for a getaway or groups of families travelling together. Each one is just steps from fully equipped public washrooms. Funky décor and colourful rooms will make you feel like a kid again and remind you that life doesn't always have to be so serious!
Book Your Stay
So, what are you waiting for? You can book your stay at Willow Lake Campground & R.V. Park today through their online booking system. Enjoy!