Discover the Woodstock Art Gallery
Re-discover Your Love for Art at the Woodstock Art Gallery
Over 1900 artworks call the Woodstock Art Gallery home. It's the region's only public art gallery and a creative hub for aspiring artists, those trying to get their feet wet in a new medium and accomplished professionals alike.
Hosting the works of local, national and international artists, The Woodstock Art Gallery truly is an impressive space. If you're a total culture vulture, we definitely recommend checking it out next time you're in town!
Want to know more? Read on or skip ahead:
Woodstock Art Gallery App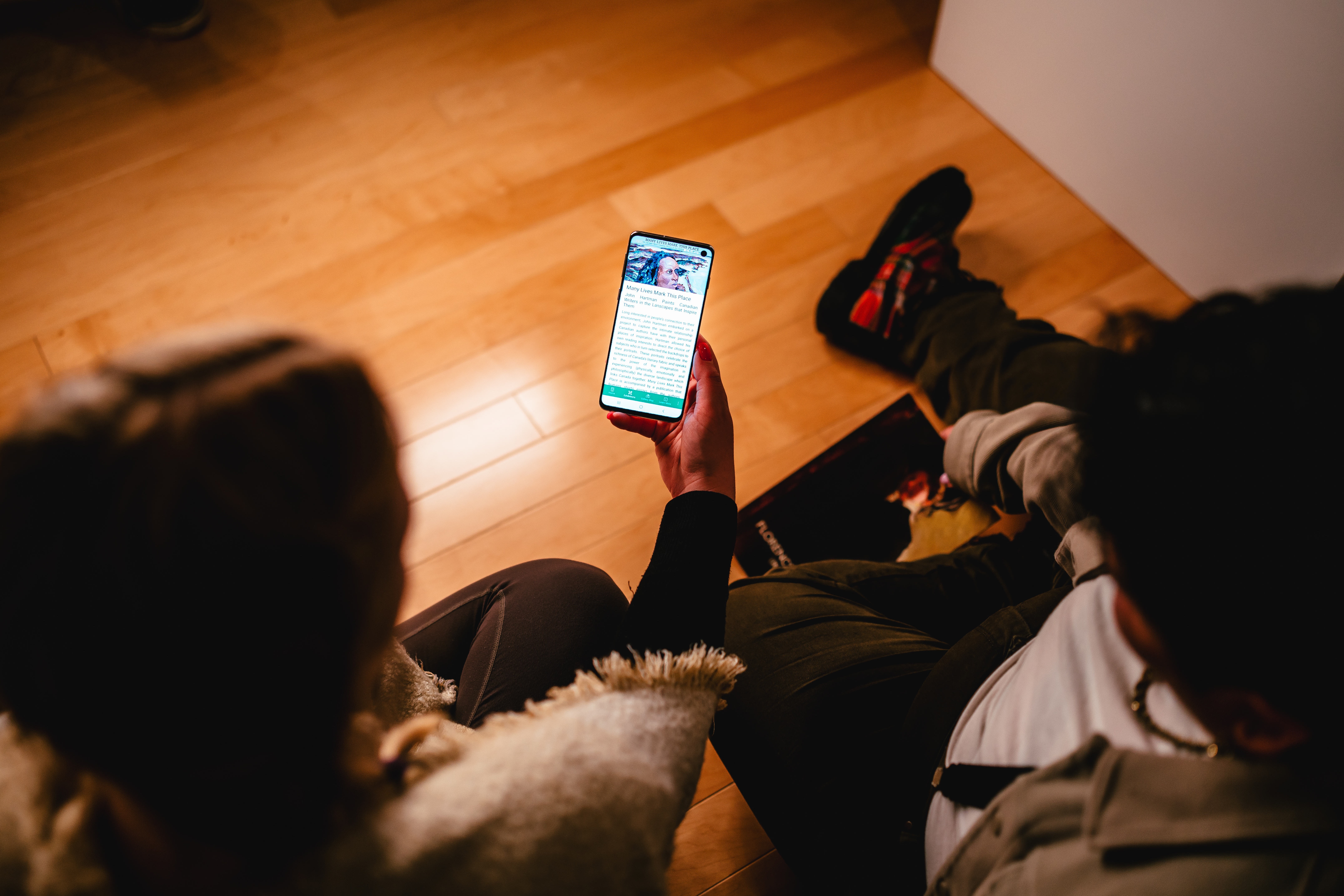 Photo Credit: Dudek Photography
The Woodstock Art Gallery's new digital tour guide app is designed to enhance your experience both on and off site. Enjoy enhanced exhibition tours that featured extended digital content for a next level visit. Explore an interactive gallery map and stay connected to upcoming events, educational programming, and gallery updates.
The Woodstock Art Gallery app can be access on your tablet, phone or computer through the App Store, Google Play, or Web Browser.
You've heard of Love in a Time of Cholera but how about Art in a Time of COVID? No it's not the next best seller but it is a statement on just how important art became to so many of us throughout the pandemic. Whether you've streamed an online concert, taken up pottery or binged a ton of Netflix shows (no judgement), it's no secret that art is what got us through some of those harder times.
Visual art is no exception. That's why The Woodstock Art Gallery has made their gallery, excellent exhibitions, workshops and killer programming available online.
For those who love to wander through an art gallery, WAG offers a number of virtual exhibitions and 3D Virtual Tours. Check out four of their recent exhibits: Dance Me to the End of Love: which was inspired by four Leonard Cohen Lyrics, Art Beat: The Ripple Effect: a mentorship between two artists and two school classes, Visual Elements 63: an online version of WAG's annual juried art show and New Impressions: a high school juried exhibition.
Additionally, WAG offers four virtual tours of popular past exhibits including The Art of the Warner Bros Cartoons, Life on the Back of a Turtle: Woodlands and Plains Indigenous Art, Given Her Due: Oxford County Women Artists 1880-1980 and Walk On: A Woodstock Installation by John McEwan.
Each one offers up a unique artistic experience and will make you feel a little bit like you're in the gallery! Grab that coffee and crumby scone too because you can totally eat, drink AND enjoy the art when it's digital.
In addition to online exhibits, Woodstock Art Gallery offers up a number of other virtual resources including puzzles and fun activities for kids like mixed-media activities and instructions on how to make your own clay pinch pot at home!
Adults will also love the free resources from WAG like instructions on writing an artist statement, free print-offs with colour theory information and watercolour techniques and so much more.
You can browse all of the Woodstock Art Gallery's digital resources on their website.
Exhibitions and Programs
The Woodstock Art Gallery has something for everyone and their in-person exhibitions and programs are no exception.
Woodstock Art Gallery's exhibitions are a real treat. Think big-city exhibits with small-town crowds. Skip the lines and hit the back roads for Woodstock to discover our local artists on display as well as well-known national and international artists.
Past exhibits have ranged everything from full displays of artwork by renowned Canadian painter Florence Carlyle (1864–1923), among many others. With over 1900 pieces in their permanent collection and several more on loan at any one time, there's always something new to see, feel and explore at The Woodstock Art Gallery.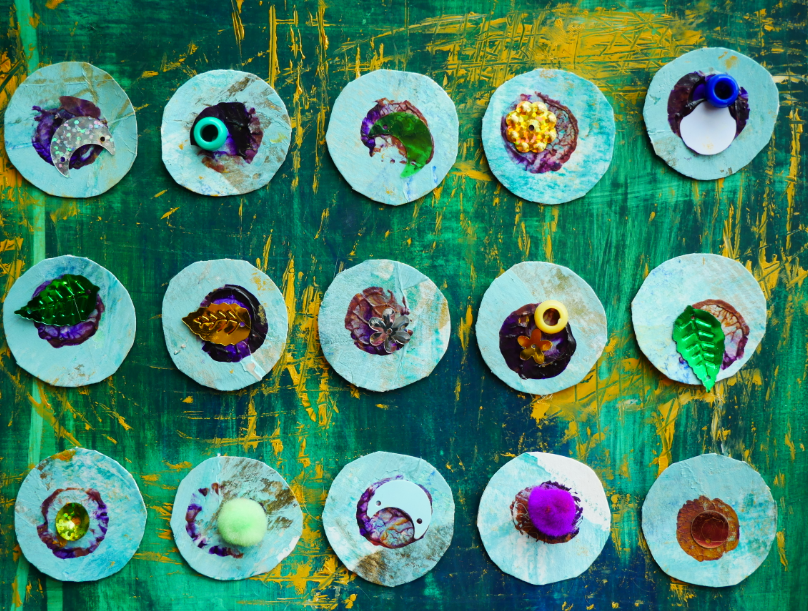 For those who really want to immerse themselves in the artistic experience, Woodstock Art Gallery also offers a number of classes to expand your artistic side. In the past, these programs have included everything from mosaic art and still-life drawing to printmaking in their state-of-the-art print studio.
WAG hosts curator artist talks, fun events and so much more throughout the year including the Open Studio Drop-In program, giving all ages an opportunity to come in and make art for free. The Open Studio Drop-In program is available throughout the year (Family Day, March Break, Summer, Winter Holidays). All activities are self-directed, supervised by professoinal art educators, and designed to be completed in 15-20 minutes. Anyone under the age of 16 must e accompanied by an adult. See upcoming Open Studio Drop-In dates here.
Community is Central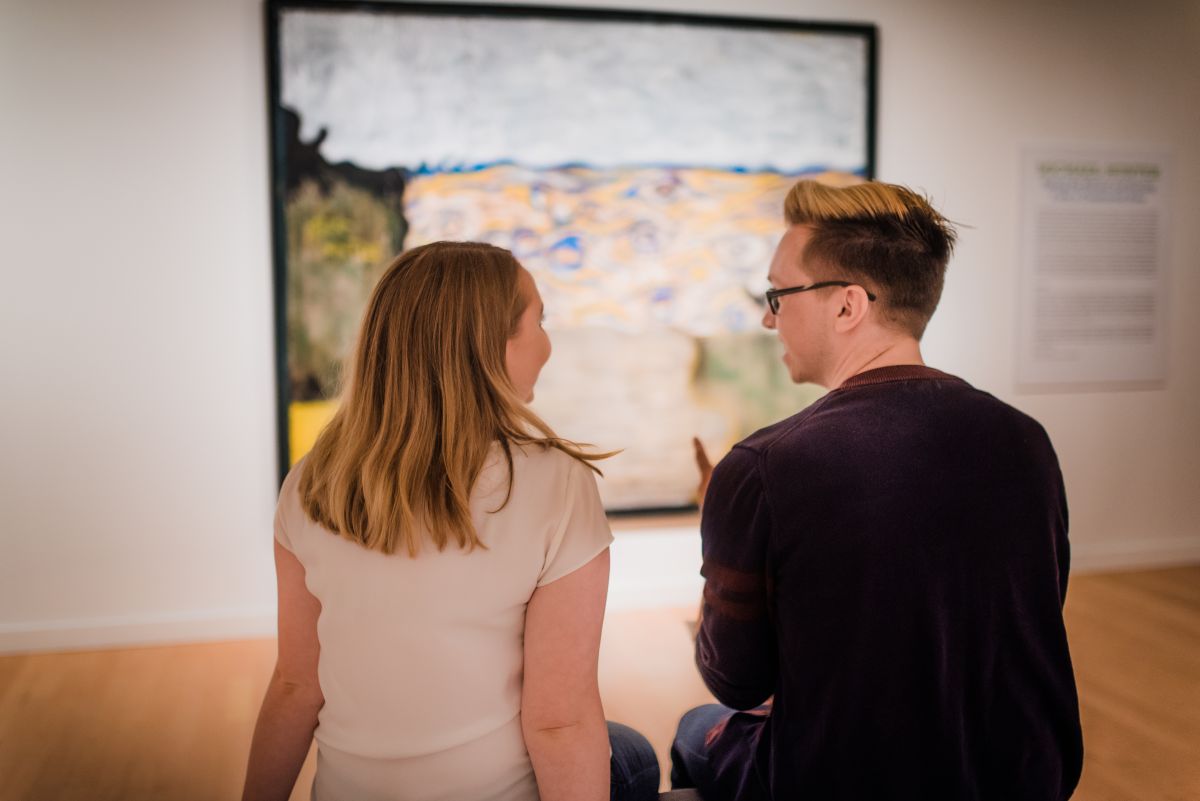 The absolute best thing about the Woodstock Art Gallery though? Well, if you ask us, it's their tie to the community.
With Woodstock and the surrounding area at the centre of everything that WAG promotes, the gallery aims to preserve the artistic heritage of Woodstock and Oxford County not just through exhibits but also through engaging and inspired art-based learning.
The Woodstock Art Gallery is an accredited Rainbow Registered organization recognize by Canada's 2SLGBTQI+ Chamber of Commerce for meeting stringent criteria attesting to diverse and inclusive practises.
Part of the Cultural Services Department of the City of Woodstock, WAG is constantly looking to the community to create a more vibrant art scene. So why not pop in once they re-open and in the meantime check out their virtual resources? We think you'll really enjoy it!
What is the cost of admission?
Admission to the Woodstock Art Gallery is free or by donation. Visitors can use WAG's tiptap donation stand to donate $5, $10 or $20 with a tap of your debit or credit card. WAG also accepts cash donations at the collection boxes on the first floor in the lobby and inside the Dr. Leonard Reeves Gallery.
Does the gallery sell artwork?
The gallery's gift shop features unique items crafted by local artists including pottery, stained glass, jewelry, fibre arts, paintings, prints, art cards and more. A variety of WAG-branded products and other merchandise is also available in the gift shop.
Is the gallery accessible?
The Woodstock Art Gallery strives to provide an accessible experience for all visitors. The facility includes an elevator, automatic doors and accessible washrooms on every floor. Two wheelchairs are also available for on-site use. Accessibility is additionally considered as part of the gallery's exhibitions and education programs. Please see the
Woodstock Art Gallery's Practical Accessibility Guide
for more information.
Where can I park?
Free 2-hour street parking is available downtown, with an accessible parking space located outside the gallery's main entrance on Dundas Street. Free 2-hour and pay & display parking is also available at several municipal lots downtown.
Does the gallery have a cafe?
The Woodstock Art Gallery does not have a café on -site, however, there are many excellent restaurants located within walking distance downtown. Visitors are encouraged to ask for recommendations and directions at the front desk.
Trip Ideas
Discover Woodstock, Ontario's Past at Woodstock Museum NHS If the eyes are the window to the soul, then...