Golf Getaway: Where to golf in Woodstock and other fun ways to explore the city
Where can I golf in Woodstock? Choose your course.
Woodstock, Ontario is a great place to visit for a round of golf! With two courses to choose from and some great eats to followup your round, it's a no brainer. The city is located right at the intersection of Highways 401 and 403, so it's an easy drive from surrounding cities like London, Kitchener, Waterloo and even Toronto.
Sally Creek Golf Club
Where: 190 Fairway Road, Woodstock, ON. (View Map)
What: 9 holes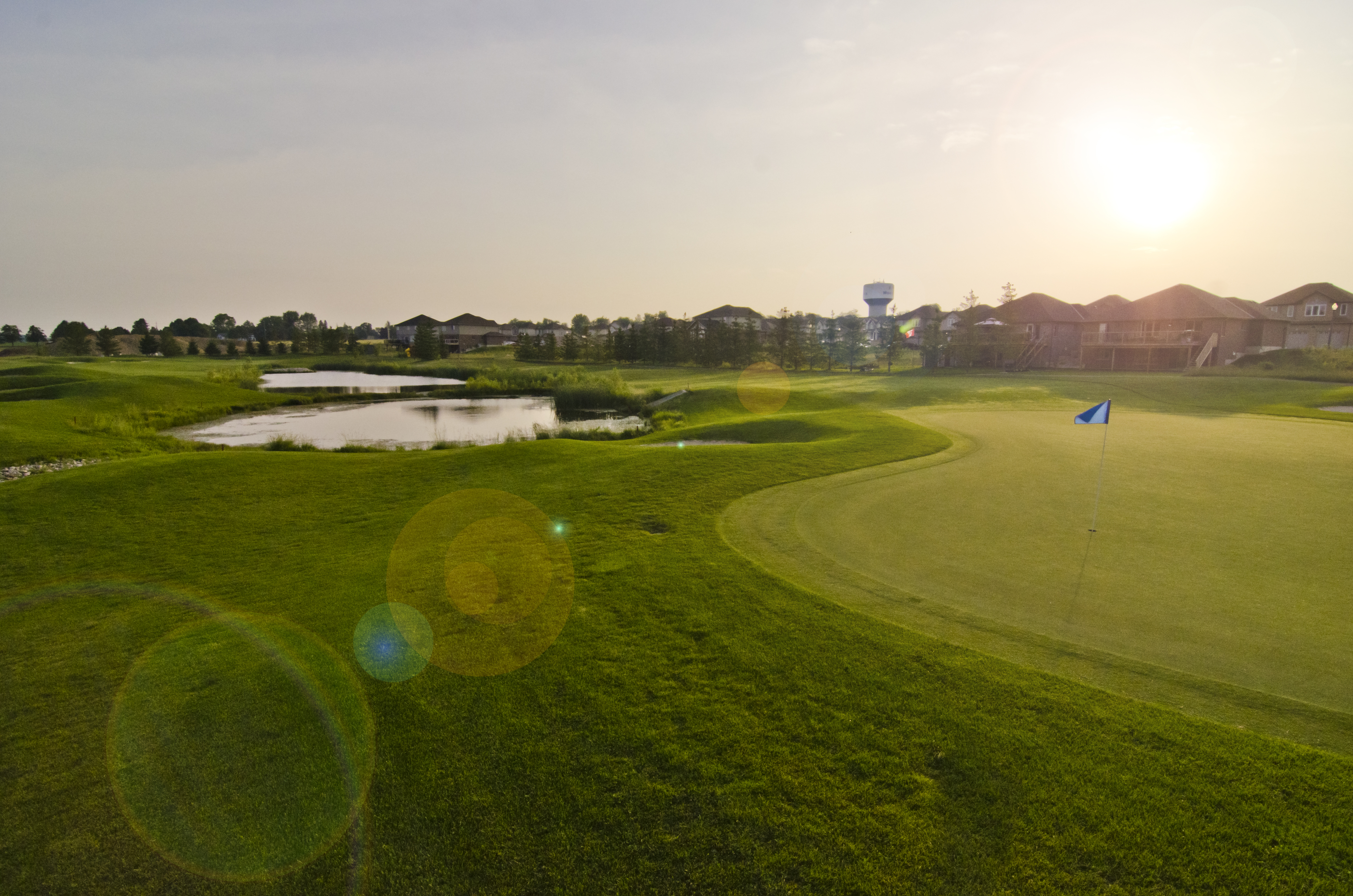 Woodstock is home to two great public golf courses to choose from. Sally Creek Golf Club is a 9-hole, par-35 public course with yardage that ranges from 2100-3100 yds and boasts four sets of tees on each hole. Letting Mother Nature do the work, the Sally Creek Golf Club's course is largely influenced by the beautiful and meandering (you guessed it) Sally Creek. Accentuated by strategically placed ponds, manicured bunkers and bentgrass greens, it's a getaway in the city that will have you relaxed (or competitive) in no time. Enjoy a morning round here before heading onto your next stop. You can book your tee time online.
Fore Oxford
Where: 972 Dundas Street, Woodstock, ON. (View map)
What: Golf Simluator and Clubhouse
Fore Oxford is a year-round facility welcomes you to practise your putt, chip away, or play a full round of golf with over 90 internationally-renowned courses AND a full service bar. Try their one-of-a-kind cocktails while taking in the amazing Oxford County hospitality and locally sourced decor.
Where to eat in Woodstock
Of course, each course's clubhouse is a great place to enjoy a relaxing meal on the patio with a cool drink in hand. If you plan to stay a little longer (perhaps you'll be enjoying lunch and dinner here?) then check out these suggestions below for a few of the many great places to eat in Woodstock after your round.
Brickhouse Brewpub
Where: 190 Fairway Road, Woodstock, ON. (View Map)
View the Menu
Patio: yes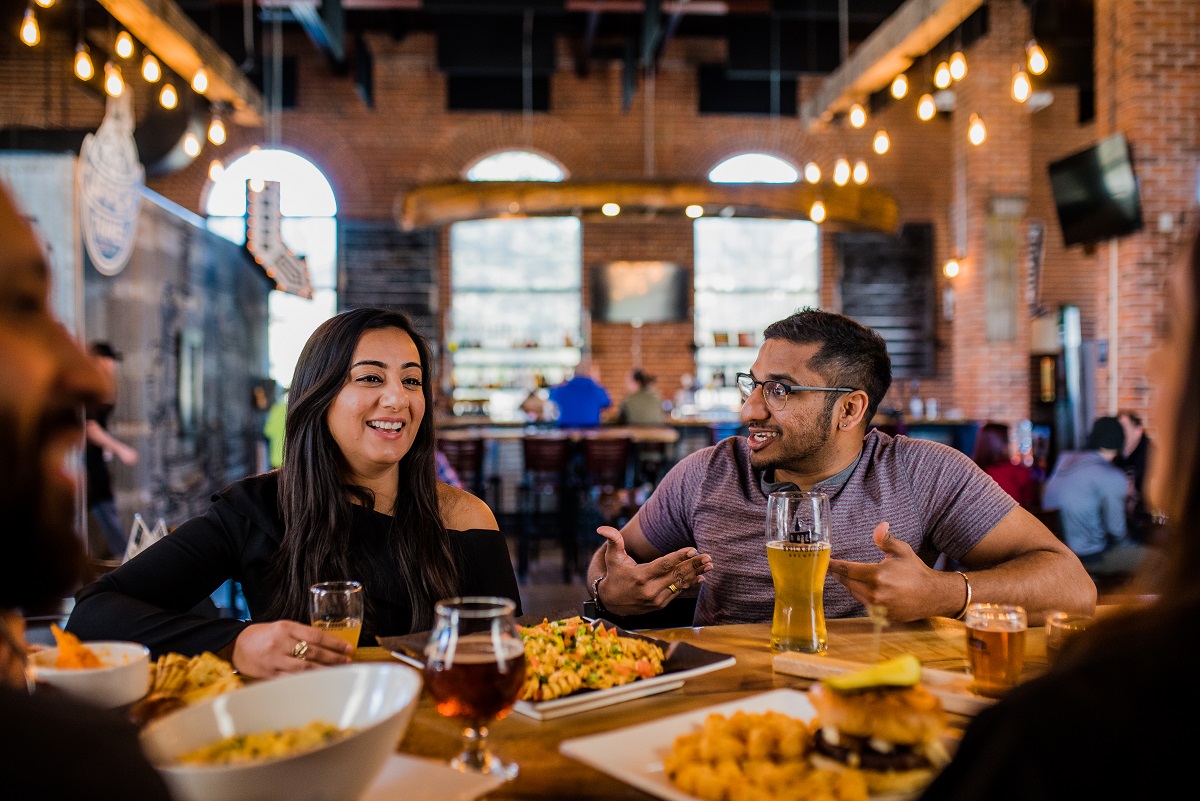 Located right next to Sally Creek Golf Club is Brickhouse Brewpub where craft beer lovers will be in their glory. Brickhouse Brewpub boasts 24 taps featuring Ontario-brewed craft beer including 12 of their own from their sister brewery, Upper Thames Brewing Company.
The remaining 12 taps rotate and feature different breweries from across the province all the time so there's always a reason to go back.
In addition to the great beer selection, the food is pretty darn good too. Their menu features all kinds of feel-good eats from burgers topped with local cheese curds and parmesan tater tots on the site to fresh and delicious flatbreads and pretzels with beer-cheese sauce- there's something for everyone's appetites and many meu items feature the aforementioned beer.
In terms of atmosphere, the patio has lots of sun and room to spread out. Indoors, the atmosphere is cozy and warm- perfect for those early-year or end-of-season rounds when you want to warm up afterwards indoors (perhaps with a delicious soup).
Just want the beer? You can visit Upper Thames Brewing Company to enjoy some craft beer in the taproom or out on the patio!
Finkle Street Tap & Grill
Where: 450 Simcoe St. Woodstock, ON. (View Map)
View the Menu
Patio: no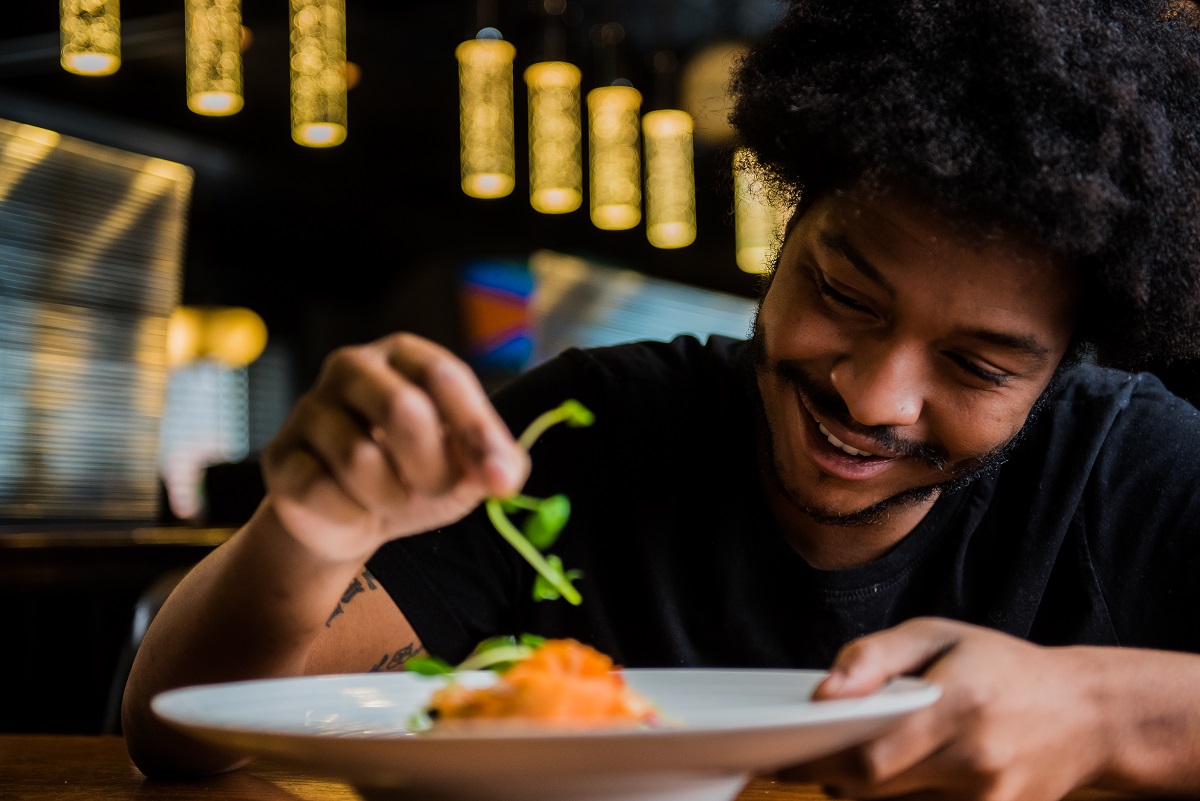 Looking for some fresh eats in a relaxing atmosphere? Finkle Street Tap and Grill in downtown Woodstock serves up a full menu of delicious food. Think everything from spicy fish tacos to wood-fired pizza, fresh salads, club sandwiches, burgers, risotto and more. We love kicking back in a booth after a busy morning (i.e. you on the green) and enjoying a pint or glass of wine over some appetizers as we smell our pizza cooking. You can check out a full menu here.
IRONWORKS kitchen
Where: 529 Dundas St. Woodstock, ON. (View Map)
View the Full Menu
Patio: yes, limited seating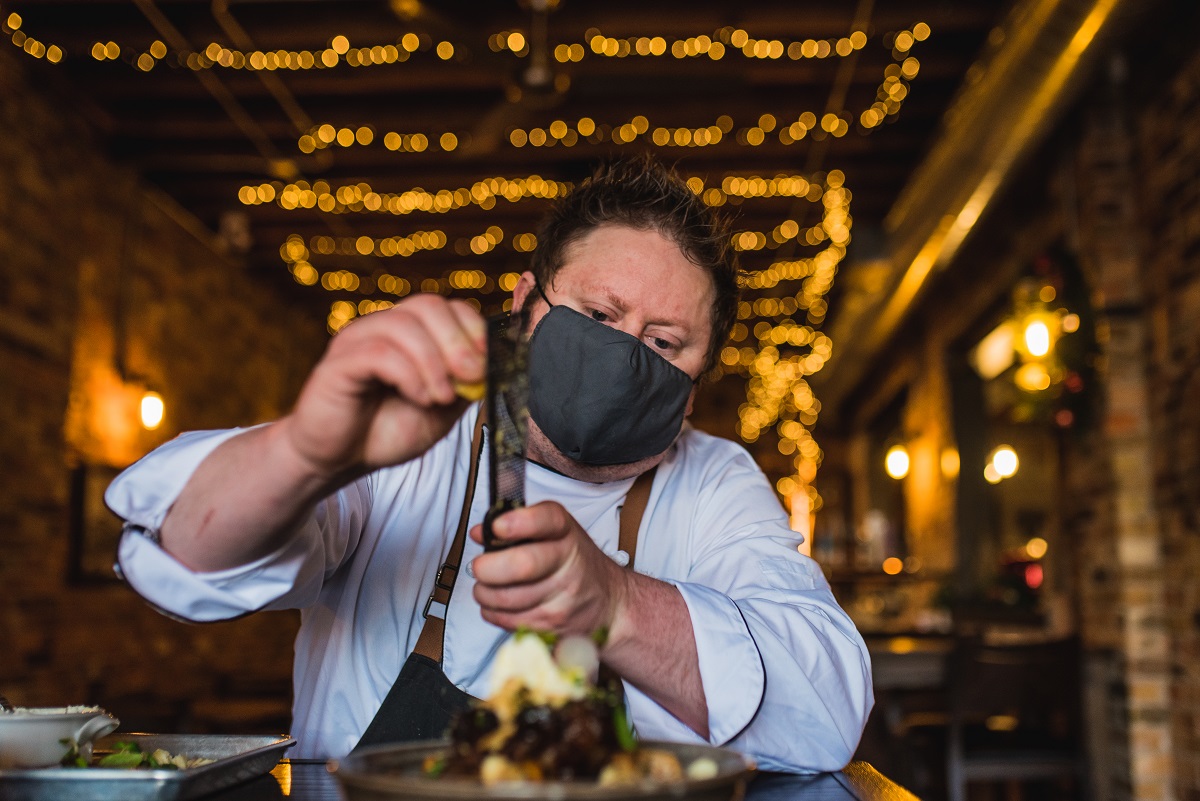 IRONWORKS kitchen in Woodstock specializes in new flavour combos to get those taste buds all jazzed up. Grab a table or cozy booth in their bright dining room or on their charming patio that looks out onto Dundas Street on a warm day.
After a morning on the links, rest those tired muscles as you enjoy some shared appetizers and small plates like their Iron Cheese Flight or dill chips. Not into sharing? We get it. We'll share food, just not our own.
Luckily, the entree list is just as appetizing! The folks in the kitchen have worked hard to create a flavourful menu sure to please. Check out some of the beloved dishes they serve up like their curry-coconut lamb shank sliders, falafel burger or their pork schnitzel with bacon sauerkraut, mustard spaetzle and hunter sauce.
Sushi Cove
Where: 930 Dundas St. #5, Woodstock, ON. (View Map)
View the Menu
Patio: no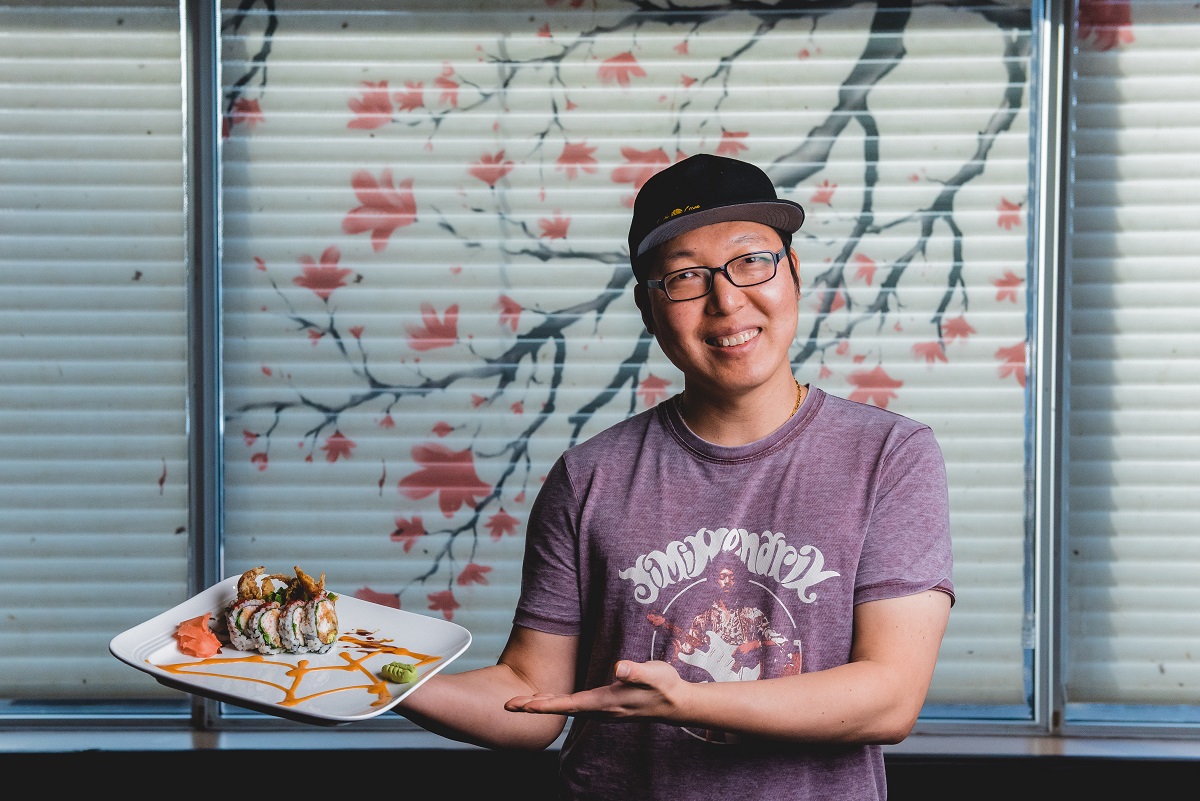 Sushi Cove: how do we describe thee? Delicious. Comforting. Social. As a tourism team, we've had many lunches here together and it's always satisfying.
Sushi lovers will enjoy the selection of beautifully-plated rolls made with fresh ingredients. Those who are a little less into the sushi game have lots of options too: tempura veggies are a fav as well as Bibimbap, a sizzling bowl with crunchy white rice, succulent beef, mushrooms, a few other veggies and a fried egg on top that makes it all soOoOo good. Okay now we're hungry again. . .
Enjoy!
So there you go! Golf AND a meal! Be sure to check out our Woodstock page to find other awesome things to do in while you're here!
Trip Ideas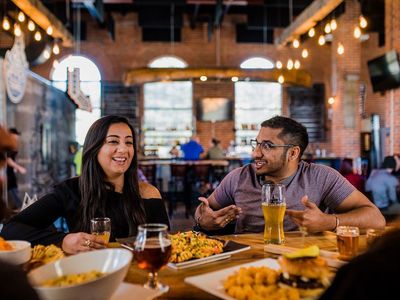 When the owners of Upper Thames Brewing Company decided to create a brewpub across town that would bring...