Embrace the Flavours of Spring along the Oxford County Cheese Trail
Spring is in the air in Oxford County and we couldn't be more excited for all the brilliantly delicious things on the horizon! It also happens to be one of our favourite times of year to explore the Oxford County Cheese Trail.
Spring Along the Cheese Trail
In just a few weeks, the season's first crops of rhubarb and asparagus will begin to dot the horizon, spring buds and greenery will colour the landscape and along with it all, some truly unique flavours will be found across Oxford.
Before the hustle and bustle of summer, consider heading down for a day along The Oxford County Cheese Trail as you rediscover what spring in Ontario truly is. Here's a detailed itinerary for a planned day along the trail. Want to skip ahead? No problem!
Stop 1: Jakeman's Maple Farm & Trillium Woods
Where: 454414 Trillium Line, Sweaburg, ON. (View Map)
*Note, you may need to put Beachville instead of Sweaburg in your GPS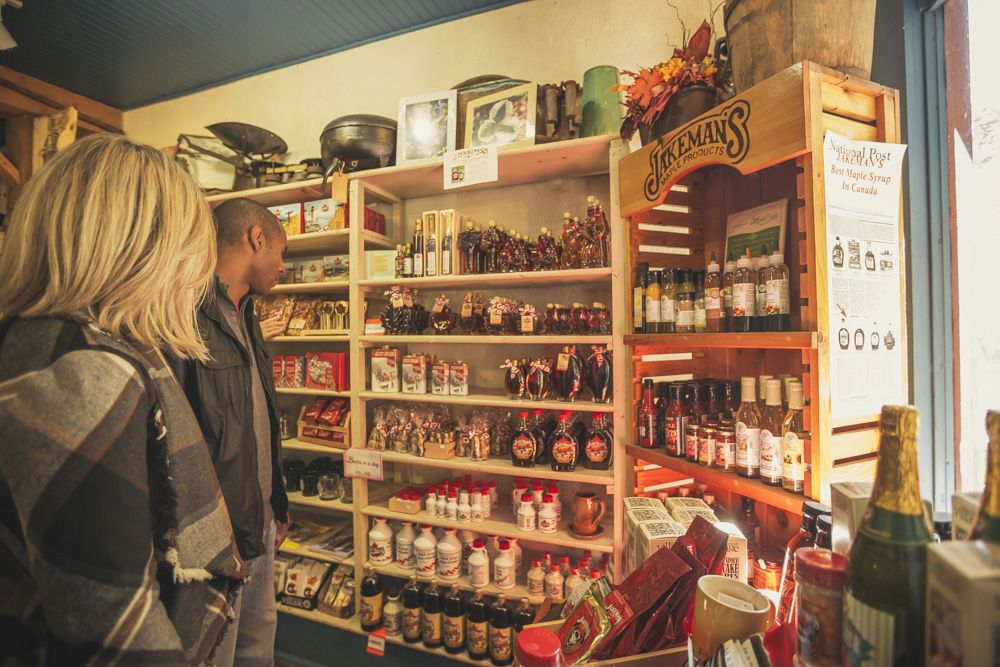 Start your visit with one of the first signs of spring: freshly tapped maple syrup. Jakeman's Maple Farm is located in the beautiful village of Sweaburg, in the old general store.
You'll be greeted with more mapley goodness than you knew existed. We're talking maple popcorn, coffee, candies, cookies and Jakeman's signature ice wine maple syrup (it tastes like blueberry pancakes)!
For their Cheese Trail offer, Jakeman's sells a package of their maple pancake mix, syrup and a recipe for cheese pancakes! Make these savoury breakfast delights at home and think of your time in Oxford.
After finishing up in the store, pop across the road to Trillium Woods. Wander through a mature sugar bush on a wide, well-maintained 1km loop. Starting in late April, the trail comes to life with a blanket of stunning trilliums that are a sight to behold. Please remember to take only photos and leave only footprints!
Time to next stop: 13 mins drive
Stop 2: Lunch at the Olde Bakery Café
Where: 120 Thames St. S. Ingersoll, ON. (View Map)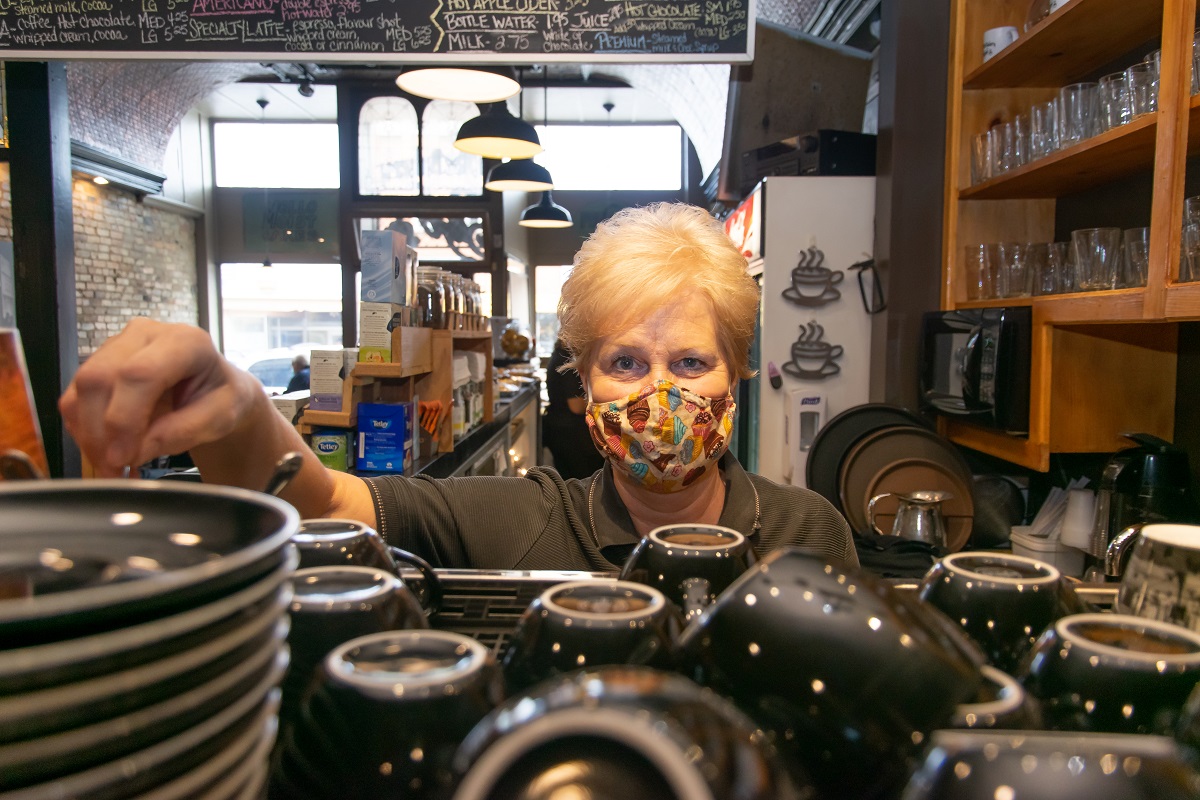 After your walk, settle in for a light lunch. The Olde Bakery Café in downtown Ingersoll has been a local favourite for its scratch soups, homemade baked goods and delightful breakfasts and lunches for years.
Try one of our fav dishes, the Gunn's Hill Artisan Cheese Breakfast Sandwich, which features a local cheesemaker. Pair it up with a cajetta latte which uses goat's milk caramel from another local cheesemaker for a real treat!
If it's a nice day, consider ordering your meal for takeout and enjoying it in one of Ingersoll's many park spaces. There are plenty of benches to enjoy your meal on and just slow down.
Time to next stop: 1 min drive or 3 min walk
Stop 3: Put Your Faith in Cheese at the Wine Cellar & Cheese Shop
Where: 188 Thames St. S. Ingersoll, ON. (View Map)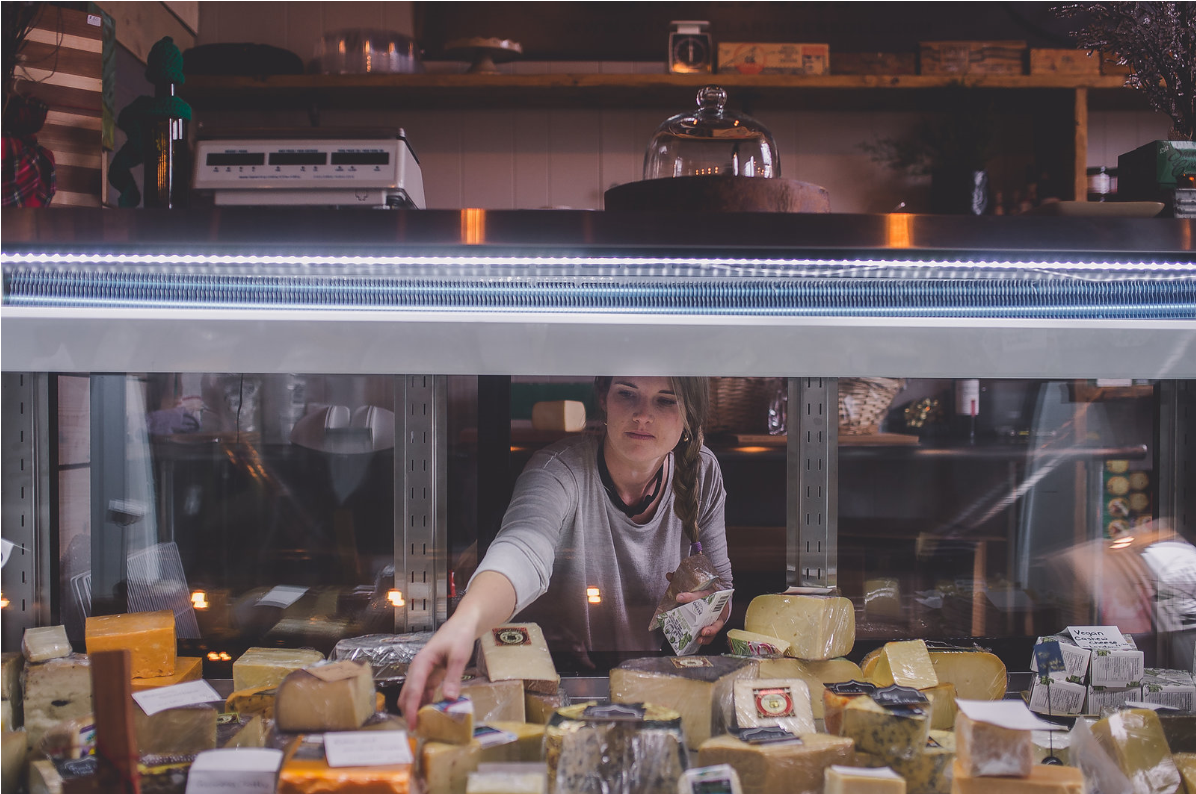 Of course, what would a visit to the Oxford County Cheese Trail be without more cheese? Crazy, that's what. Ridiculous, we say. Downright irresponsible.
The Wine Cellar and Cheese Shop on Ingersoll's main drag is home to a wonderful selection of cheeses as well as Ontario-made condiments for your charcuterie board and a few key cheese accessories like raclette and fondue sets.
Browse their cheese counter for a curated variety of local, Ontario and international cheeses to find the right one (or five) for you!
Time to next stop: 4 mins drive to either stop
Stop 4: Wind Down for the Day at Your Choice of Two Grate Restaurants
You didn't think we'd send you home without enjoying one more ooey-gooey, cheesy meal, did you? For dinner- it's your choice…and we use the word "choice" loosely because we won't be judging if you have two dinners. #worthit
Option 1: Louie's Pizza & Pasta
Where: 440 Bell St. Ingersoll, ON. (View Map)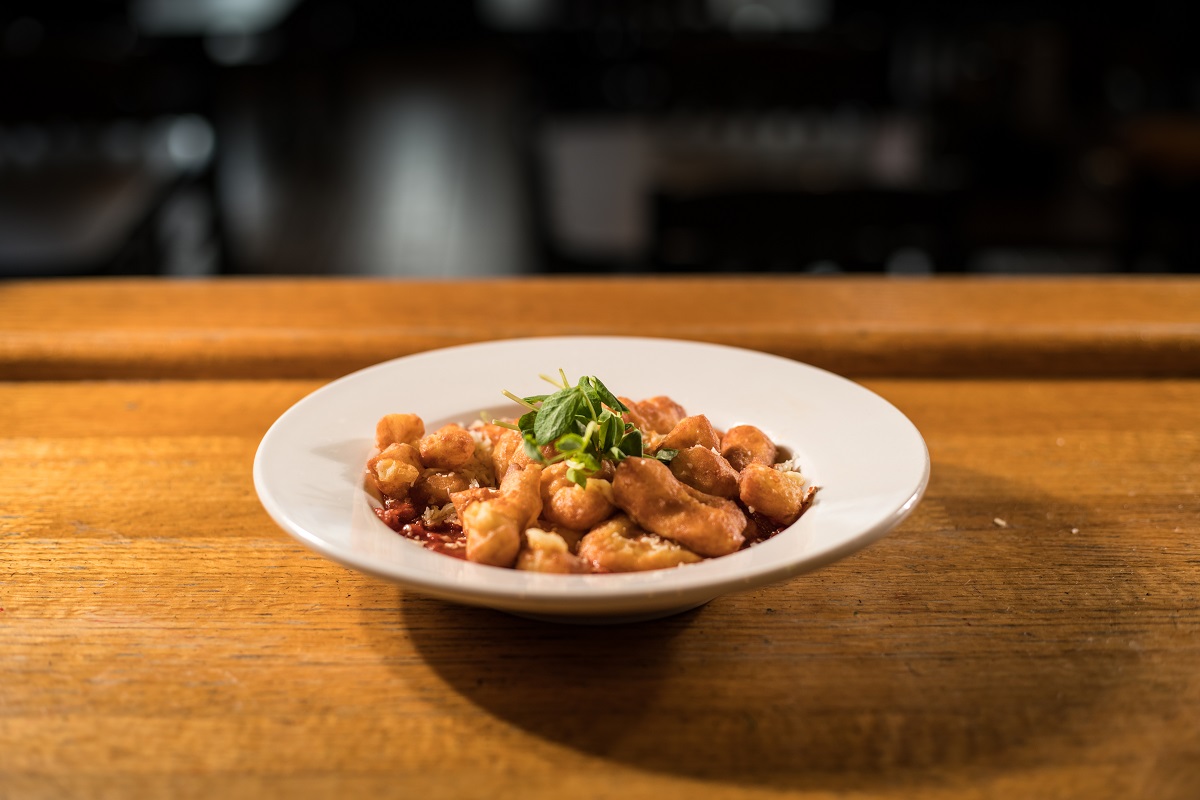 Your first option in Ingersoll is Louie's Pizza and Pasta. This roadhouse-style stop has a menu FULL of cheesy goodness.
We're talking monthly pizzas featuring local cheesemakers (some of our favs have included an eloté corn pizza and even a spaghetti pizza), panzerotti the size of your head, smoked mac n' cheese and our personal favourite, local cheese curds bathed in local craft beer and deep-fried.
Option #2: The Elm Hurst Inn's Mansion Restaurant
Where: 415 Harris St. Ingersoll, ON. (View Map)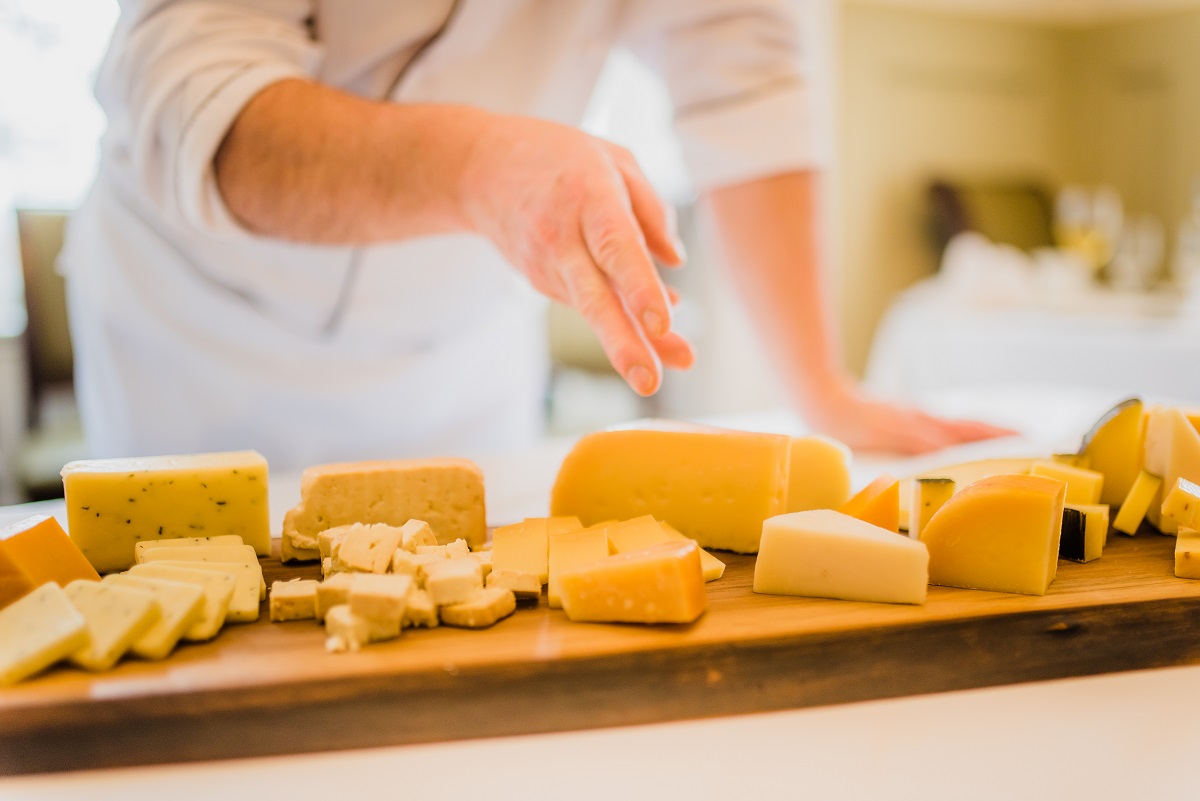 Across town, The Elm Hurst Inn's mansion restaurant offers a fine dining experience in a historic setting. Enjoy a menu of delicious dishes and their signature Oxford County cheese board which showcases some of the region's most talented cheesemakers.
Those looking to make their trip into an overnight will love the inn's luxurious rooms and The Oxford County Cheese Trail package which brings a board of local cheese, chocolate and more right to your room. Oh, look at you, so fancy!
See You Soon
So there you have it: an easy-peasy day trip featuring some of the un-brie-lievable flavours of the Oxford County Cheese Trail. We hope to see you soon!