Oxford County's Rural Route Scavenger Hunt
The time has come for a road trip through rural Ontario! If you love getting out of the city and onto some beautiful backroads, this event offers up fun, scenic drives and visits to three awesome Oxford County stops. Running from August 1st to September 31st, you can enjoy a good food, fun experiences and so much more as you take part in this rural scavenger hunt.
The Rural Route Scavenger Hunt in Oxford County
Here's our round-up of what you need to know, where you need to go and more! Don't feel like reading this whole thing right now. Skip ahead.
Event Details
From August 1st-September 31st join three Oxford businesses on the Oxford County Rural Route Scavenger hunt. Thames River Melons, Udderly Ridiculous Farm Life and Mountainoak Cheese have partnered up in Blanford-Blenheim to offer this event and it's one you won't want to miss!
Here's the scoop: visit each business during operating hours. We recommend coming Wednesday-Saturday when all three businesses are open. Upon arrival, ask the staff about the scavenger hunt. They'll provide you with some on-site activities to complete. Once you've done that, you'll receive a stamp on your flyer by their business name and a prize! Intrigued? Download that flyer to get started.
You can complete the stops in any order but we recommend if you're coming from the south, you start at Thames River Melons, head to Udderly Ridiculous and then to Mountainoak. If you're coming from the north, flip that order around. Easy peasy!
Stop 1: Thames River Melons
Where: 775530 Blanford Rd. Innerkip, ON. (View Map)
Hours: Weekdays 8am - 8pm, Saturday and Sunday 8 am - 6 pm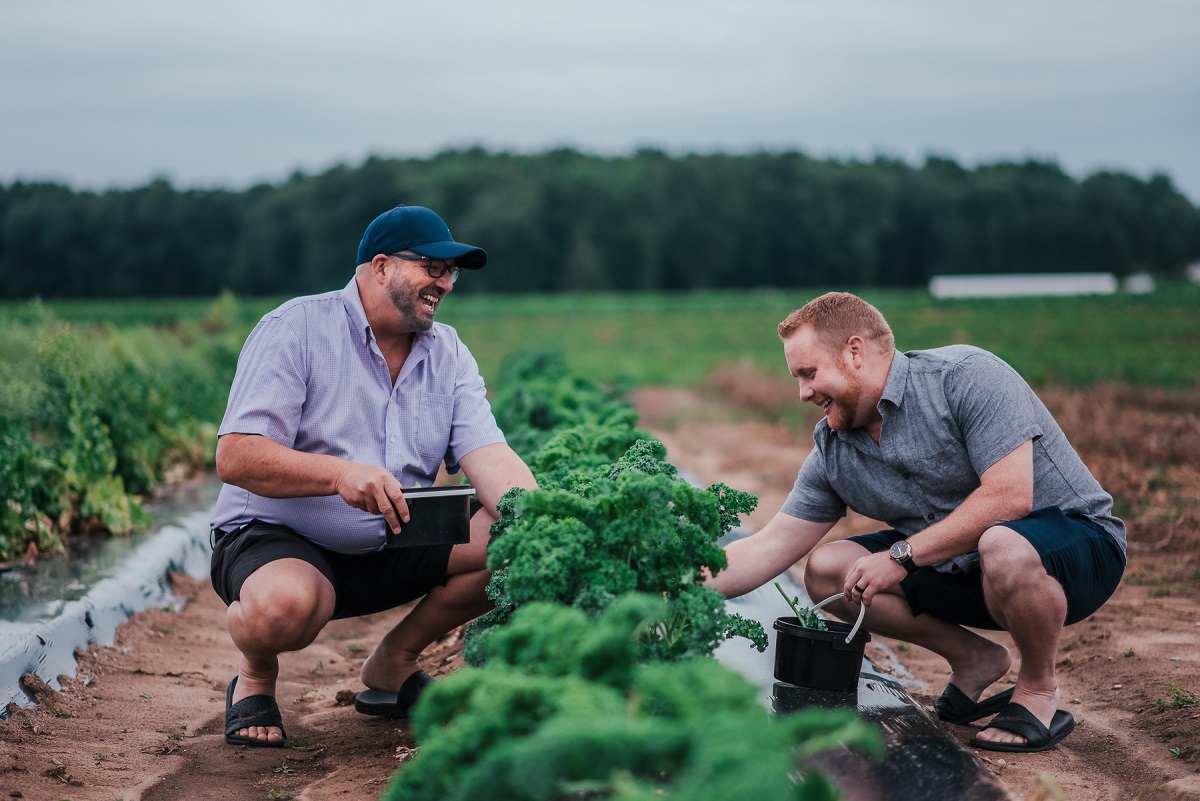 Thames River Melons is a family-owned and operated fruit and vegetable farm located just outside of Innerkip, Ontario. With the help of friends, neighbours, and the community, they grow, harvest, and sell a wide variety of produce.
The farm began in 1984 when owner and head farmer, Rob, decided to experiment with growing one acre of cantaloupe. At the time, growing melons in Ontario was somewhat unusual! But in the end, the risk was worth it.
Today, Thames River Melons have expanded to over 500 acres. They also craft a line of preserves including jams, jellies, pickles, sauces, and spreads all made fresh from their produce, as well as honey made from beehives located in their fields.
The folks at Thames River Melons sell their farm produce and preserves to local grocery stores, at a variety of farmers' markets across Southwestern Ontario, and offer home delivery through the Market Box program, which runs from May - November each season.
Finally, they have an On-Farm Market and Pick-Your-Own Patch located where scavenger hunt participants will visit. This is a space where agriculture can be experienced firsthand through berry, vegetable, and pumpkin-picking. This space also boasts walking trails, a kids' play area, and snacks to enjoy during your visit.
The newest addition to the business is a beautiful farm kitchen, located within the farm market and pick-your-own patch. Here we craft homemade fruit pies and other baked goods, as well as several ready-to-eat meal options. The menu will continue to expand over the coming seasons! This space will be utilized to host small events and on-farm experiences.
Can't get enough? Check out their Harvest Brunch experience!
Stop 2: Udderly Ridiculous Farm Life
Where: 906200 Township Rd. 12, Bright, ON. (View Map)
Hours: Wednesday-Saturday 10:30 am - 7 pm, Sunday 10:30 am - 5 pm, Monday and Tuesday closed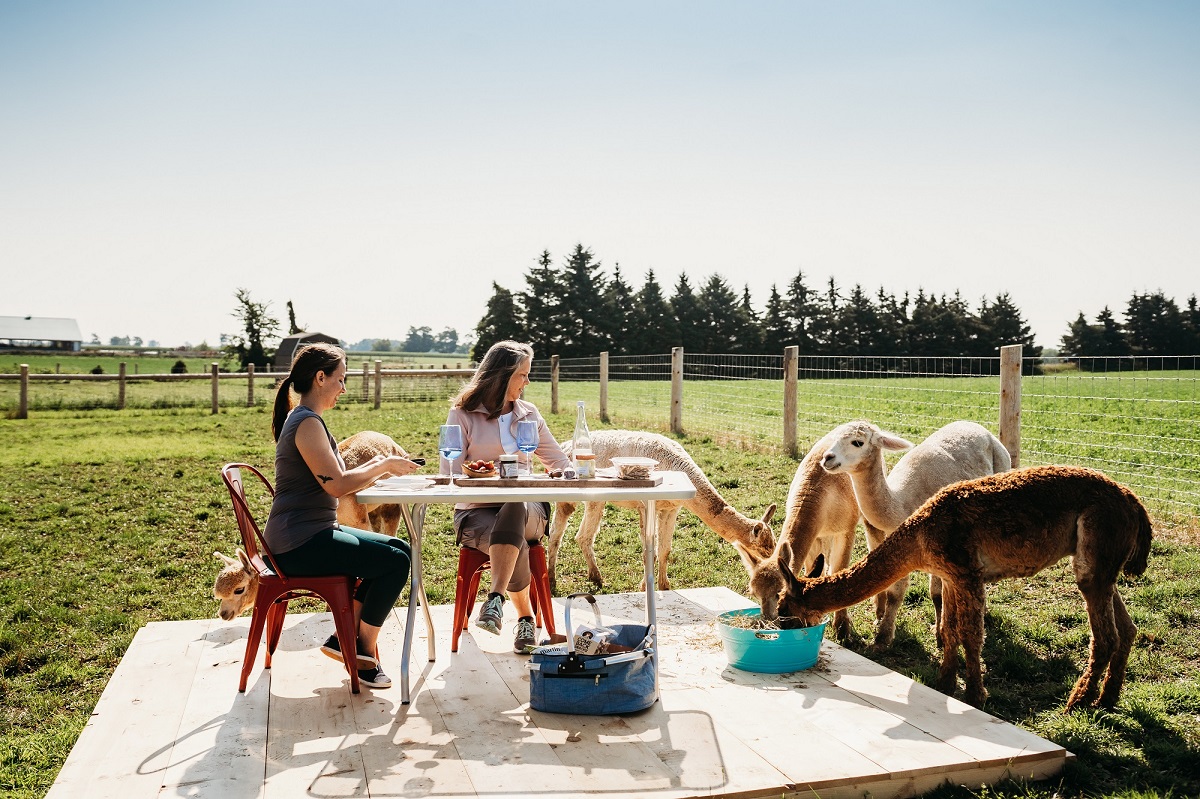 Located in the heart of Oxford County, Udderly Ridiculous Farm Life provides unique experiences designed to reconnect you with land, animals, and food. You'll learn about agriculture and enjoy some pretty quirky time with some new friends (aka the goats, alpacas, chickens and more).
Play or snuggle with miniature goats. Take in a goat yoga class to infuse calm and laughter or center yourself through a walk in the farm fields with an alpaca. Why not indulge in an Ontario-made picnic lunch in the pasture joined by their alpacas? There are sooo many ways to experience this farm and come away with a sore face from smiling so much. Browse their suite of experiences online.
More in the mood to shop? Their farm market store is stocked with their award-winning goat milk ice cream (craft brew and coffee, anyone?), cheese, caramels, soaps, and lotions and a full lineup of unique Ontario-made products. We could go on about this for a while but you should probably just check it out for yourself.
Stop 3: Mountainoak Cheese
Where: 3165 Huron Rd. New Hamburg, ON. (View Map)
Hours: Monday-Saturday 9 am - 5 pm, Sunday closed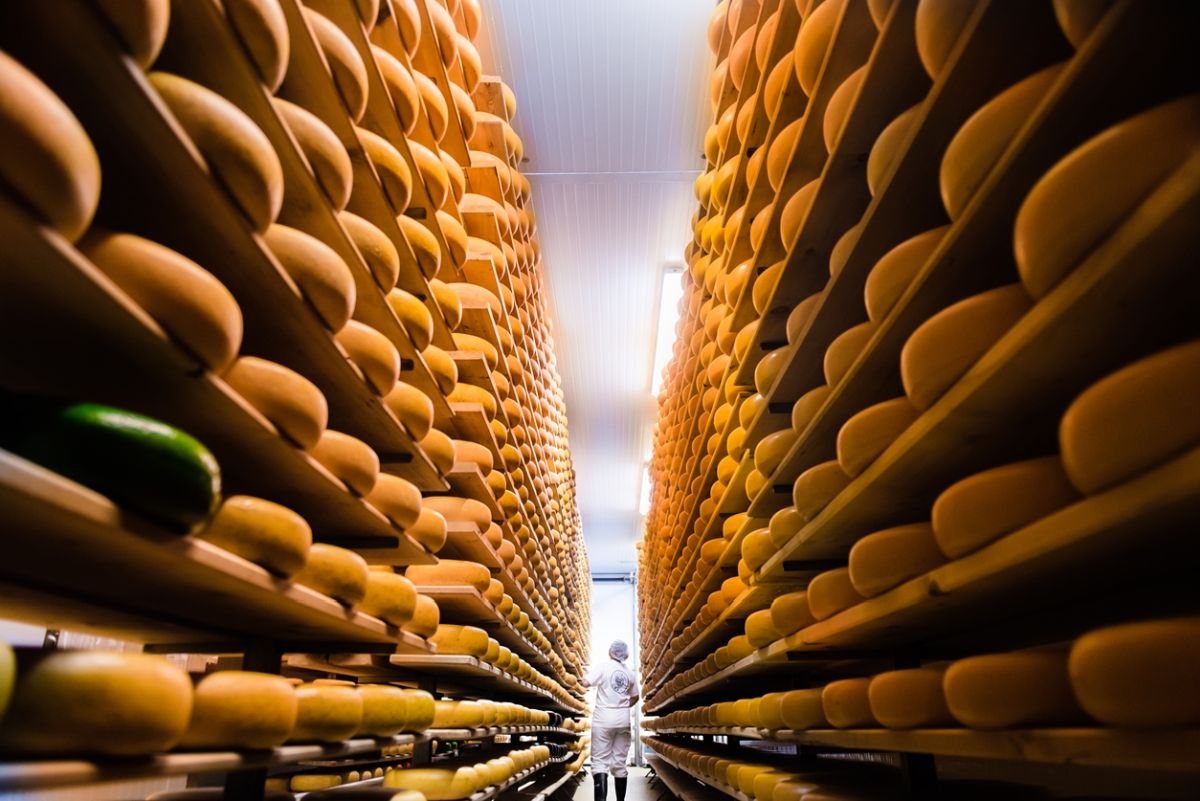 If you love cheese (caught us), then add Mountainoak Cheese to your Oxford County Bucket List.
This award-winning cheese plant is owned by Adam and Hannie Van Bergeijk who studied and won many accolades in the city of Gouda, Holland before coming to Ontario.
Settling in New Hamburg, this couple expanded their impressive dairy farm to include a state-of-the-art facility. Today, they craft almost 20 different kinds of Gouda using milk from their own herd of Holstein cows as well as quark and some pretty darn good curds.
Stop into the farm shop to try it out, purchase some cheese and call ahead to book a tour.
See you on the road!
Want help building out your trip? Shoot us an email. We can't wait to see you exploring our rural routes!