The Great Trail (Trans-Canada Trail)
The Great Trail (aka The Trans-Canada Trail) links thousands of communities across Canada and has its own section right in Oxford County. This is a rail trail with a few roadway section. Horseback riding is allowed on the old CASO rail line. Explore the side trails in Tillsonburg while you're in the area!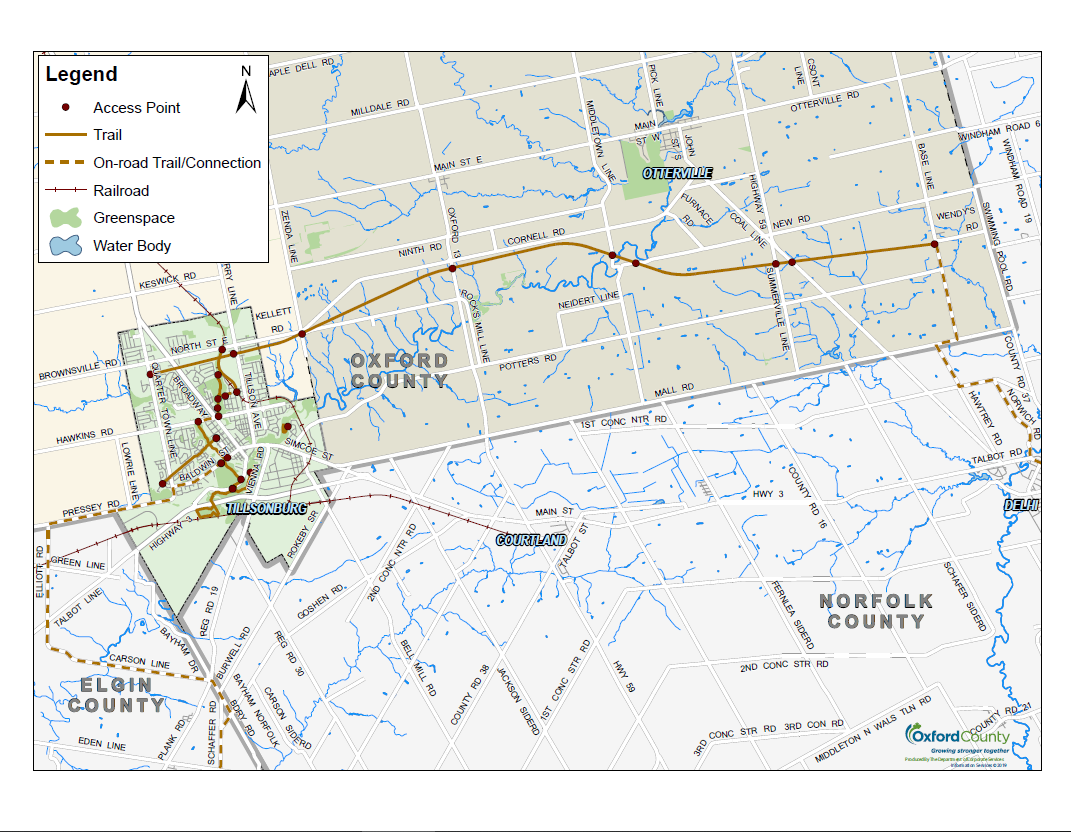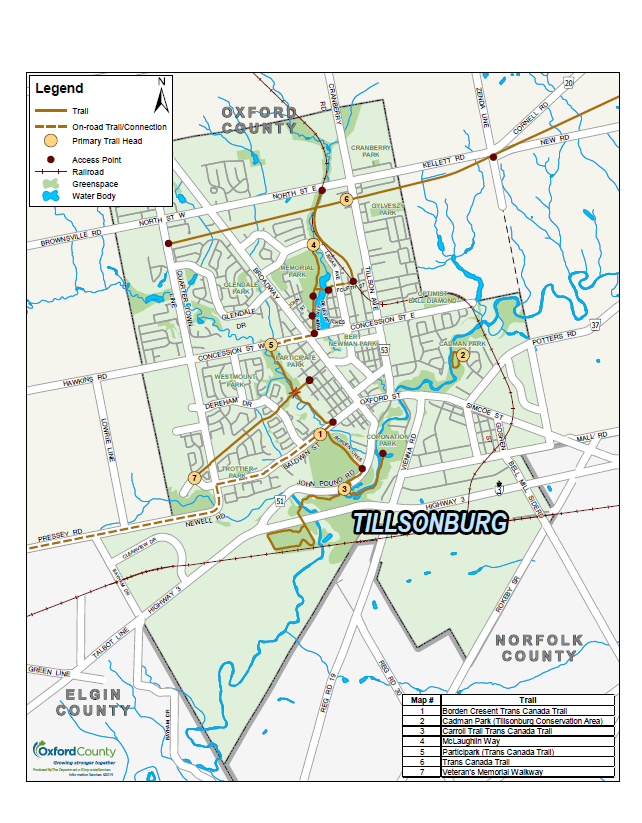 Download a map of the The Great Trail or check out this zoomed in map of the trail in Tillsonburg.
Length: 17km
Difficulty: Easy-Moderate
Trail uses: hiking, cycling, snowshoeing and horseback riding on old CASO rail line (map section #6)
Main Access: Tillson Ave, Tillsonburg ON (just south of North Street) Norwich Access: Zenda Line just south of Cornell Rd on the east side.
Consider riding your bike right in downtown Tillsonburg and checking out all the wonderful things happening there.