8 Ontario Outdoor Activities
This summer, skip the crowds in favour of the wide-open spaces and chances to get outside in Oxford County. These 8 Ontario outdoor activities will help you rediscover your backyard as you relax with the ones you love and find a chance to reconnect on our back roads.
From dining al fresco with a view and enjoying goat recess to your own VIP campfire experience and paddling the mighty Nith River, the possibilities to get outside with those in your bubble are endless. Read on for our top eight picks for this summer!
Discover 8 Ontario Outdoor Activities this Summer
Grab some friends or family to enjoy these 8 Ontario outdoor activities in Oxford County this summer. You'll enjoy local food, hands-on experiences and more!
Want to skip ahead?
1. Visit a Farm for Fresh & Local Harvest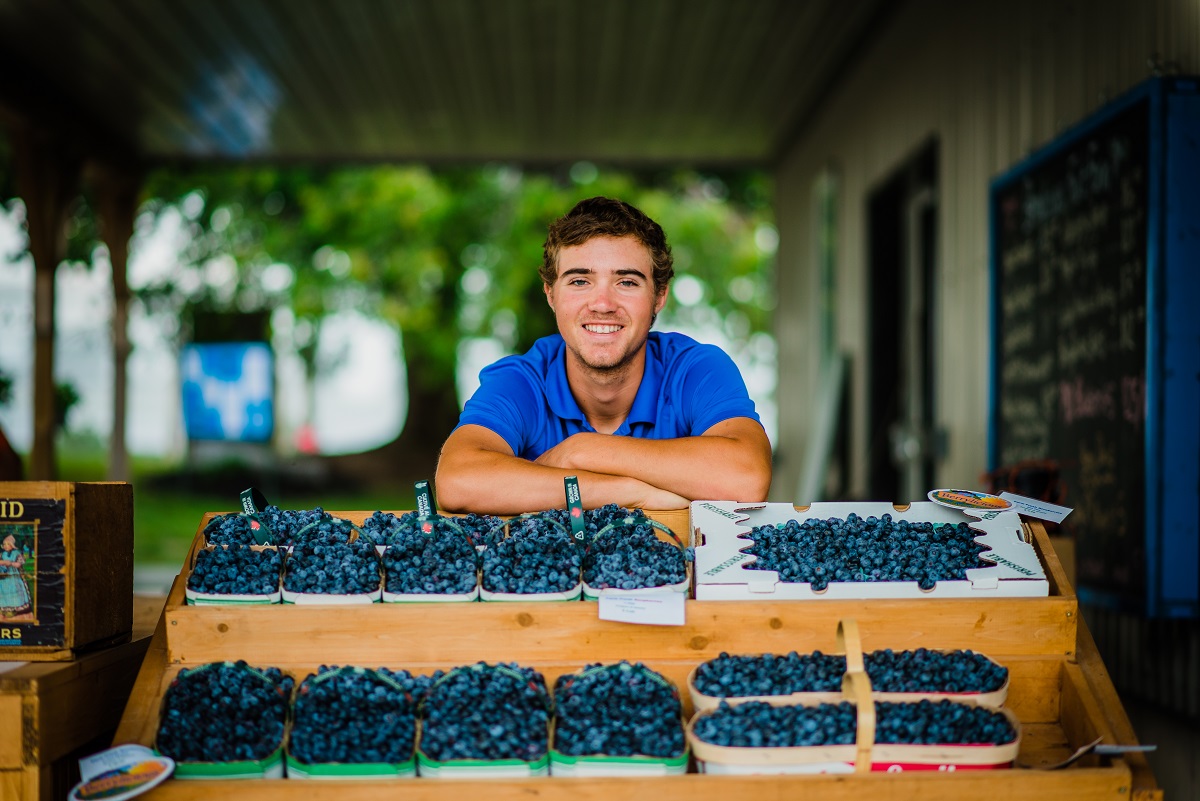 One of our favourite year-round activities is visiting Oxford County's many farms. In summer, with so much in season, it's extra rewarding. Oxford's farmers grow everything from blueberries and raspberries to elderberries, melons, potatoes and so much more.
Those looking to fire up the grill will find locally-raised chicken, beef and even bison! Plus, check out several delicious preserves, award-winning cheese and so much more.
Want to really kick things up a notch? Consider checking out one of Oxford's many pick-your-own farms where you can enjoy the fruits of your labour. Trust us, there's just something so satisfying about a strawberry that you picked yourself.
For a little extra fun, Thames River Melons in Innerkip has upped their you-pick game to include everything from your standard berries to carrots, sunflowers and even dig-your-own potatoes when in season!
Another great way to enjoy the summer with a fun, rural experience is The Taste of Farm Life at Udderly Ridiculous. The folks at Udderly Ridiculous Ice Cream have put together an array of farm-focused experiences this summer including goat recess and yoga and their signature experience where guests will explore the farm through the eyes of owner Cheryl Haskett as they walk a goat or alpaca, taste the ice cream and learn about ag life.
2. Dine Al Fresco on Patios and at Other Unique Locations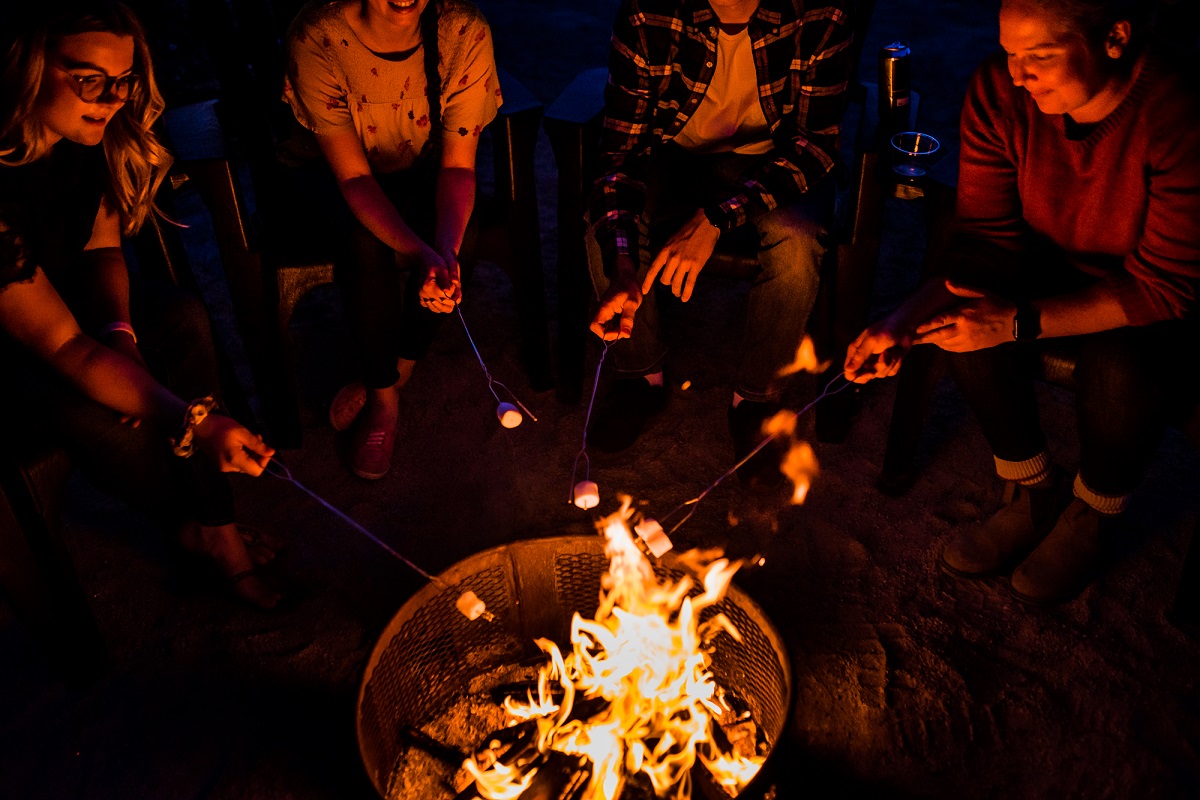 Sit out with a cold, craft brew in hand and enjoy a delicious meal inspired by the ingredients grown on those aforementioned farms. Luckily, Oxford County has patios sprinkled across the county everywhere from craft breweries and restaurants to airport cafes and old schoolhouses.
Want to enjoy a meal out on a farm? Berrylicious Fruit Farm's Picnics in the Patch Experience brings you into the blueberry patch to pick your own blueberries and follow it up with a lovely meal on-site. You can choose from a variety of baskets that include dessert, snacks or a full-on lunch. You can book your spot for the Picnics in the Patch Experience today!
Another super cool spot to enjoy a meal out in the open air? Snyder's Family Farm's Sunset Campfire Experience is perfect for city dwellers looking to stretch their legs and enjoy the perks of rural love. You and those you book with will enjoy a private campfire site, pre-lit for you by the Snyder's staff.
You can order a great camping meal or snacks like their gourmet s'mores kit, poutine, delicious baked goods, and homemade pizza, which is pretty out of this world if we say so ourselves. The campfire experiences are also licensed for those wishing to enjoy a local craft brew, glass of wine or a cooler.
Sites are available in two sizes for up to five people and up to ten and are available for booking now.
3. Cut-Your-Own Flowers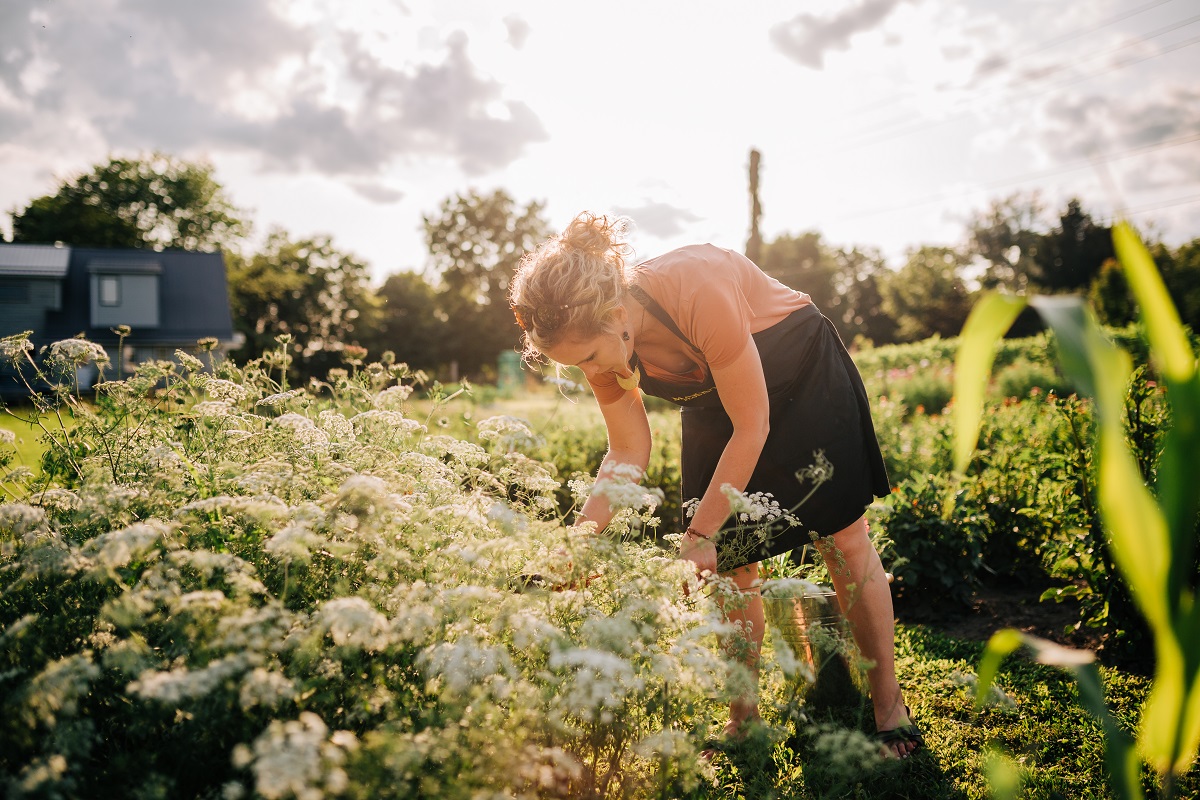 Picture this: you, your loved ones and a pair of clippers. Okay maybe that doesn't quite paint the picture you hoped but when you add in rows of gorgeous blooms, it's pretty perfect. Makkink's Flower Farm is inviting people out to their flower field this season to cut their own bouquet of pretty posies.
The staff will welcome you and set you up with clippers and a bucket while instructing you on cutting the flowers properly.
Afterward, pop into the farm store on-site and the folks at Makkink's will create a beautiful arrangement from what you've cut. Want to add a little extra va va voom to your bouquet? Check out their selection of rustic vases for purchase as well as baked goods, hand-crafted soap and more.
You can book your spot for a cut-your-own experience now! If you're feeling really adventurous, consider cycling to the farm via The Great Trail.
4. Hit the Trail or River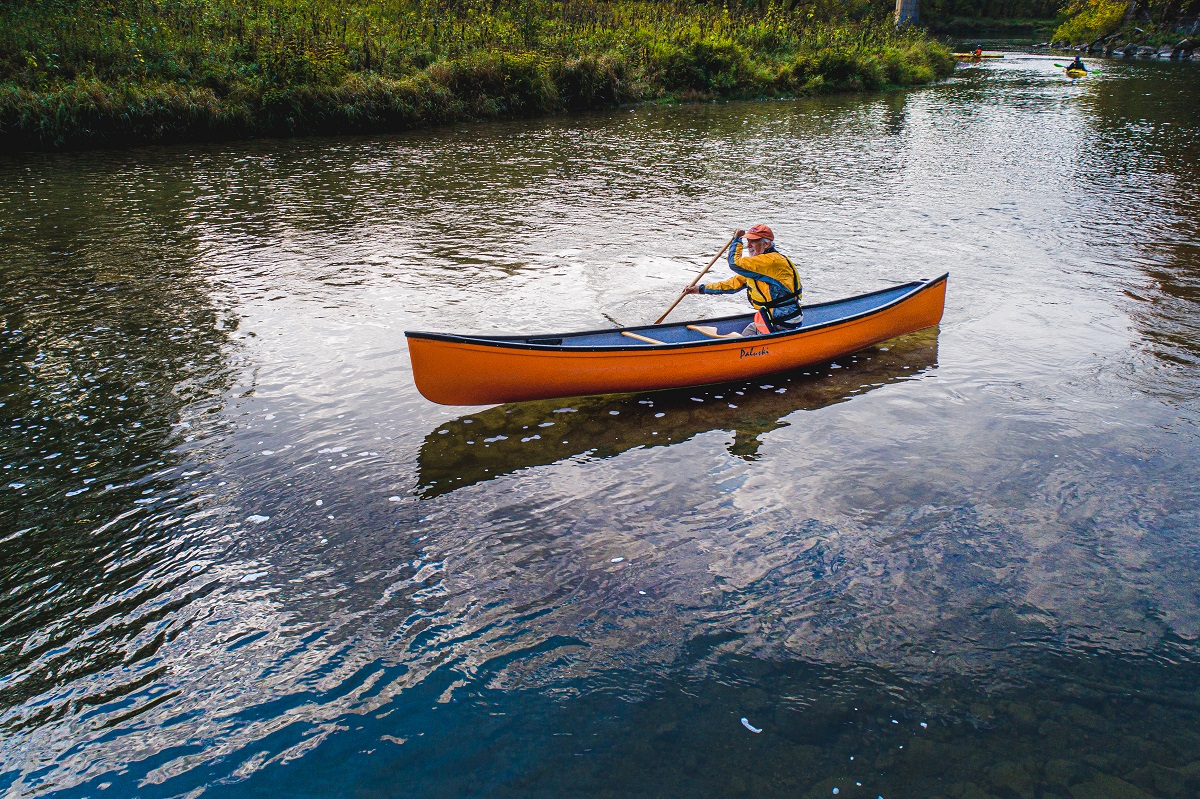 Adventure enthusiasts will love the opportunity to learn a little bit more about paddling alongside the folks from Grand Experiences Outdoor Adventures. Rediscover a forgotten canoe route on the Otter Creek as you wind through spots that were largely forgotten for almost 180 years. You'll find old iron bridges, beautiful old growth trees and so much more. Enjoy stories from your guide as you paddle along and hit the reset button.
5. Plan Your Cycling Route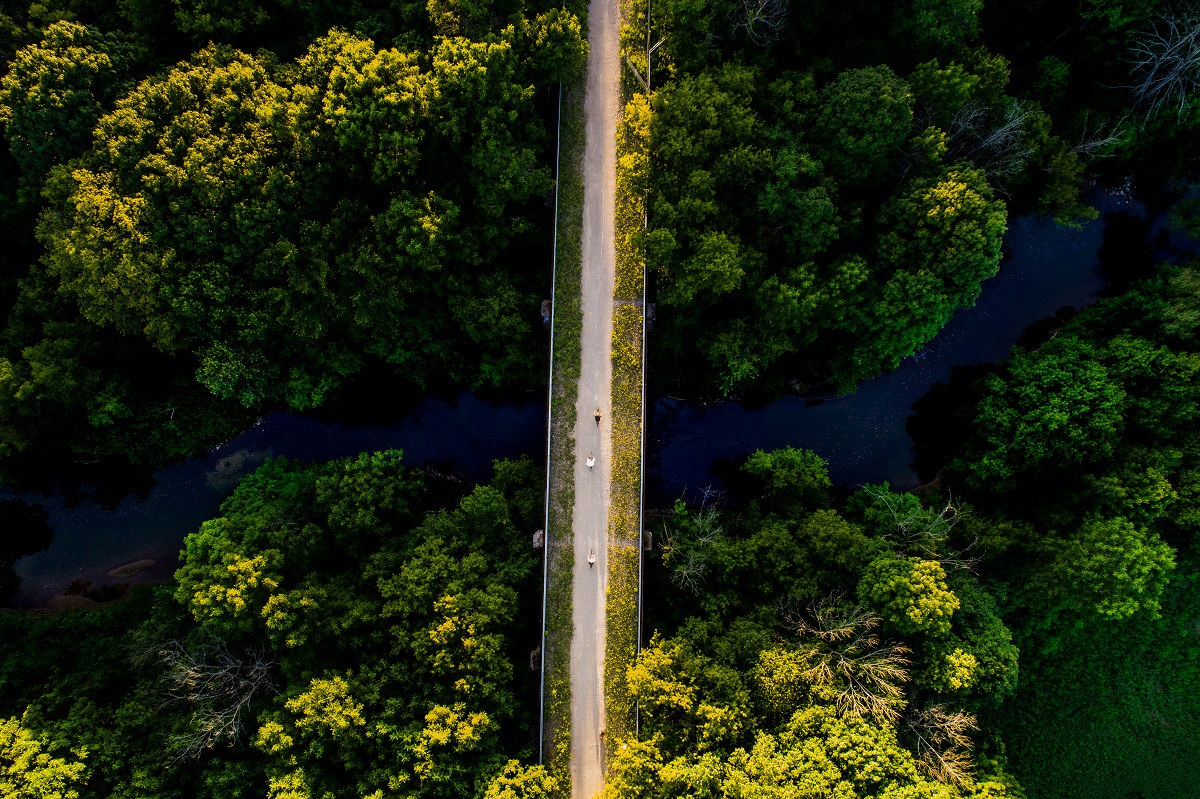 Love cycling? Us too! This summer ride through Oxford's scenic countryside past lush farm fields, Carolinian forest and along rolling hills. With a selection of road routes, gravel road routes and two mountain biking destinations, there's something for everyone.
Grand Experiences Outdoor Adventures offers up bike tours in Oxford and supplies the bike if you need it too! You can learn more about cycling in Oxford County at RideOxford.ca!
6. Explore the Oxford County Cheese Trail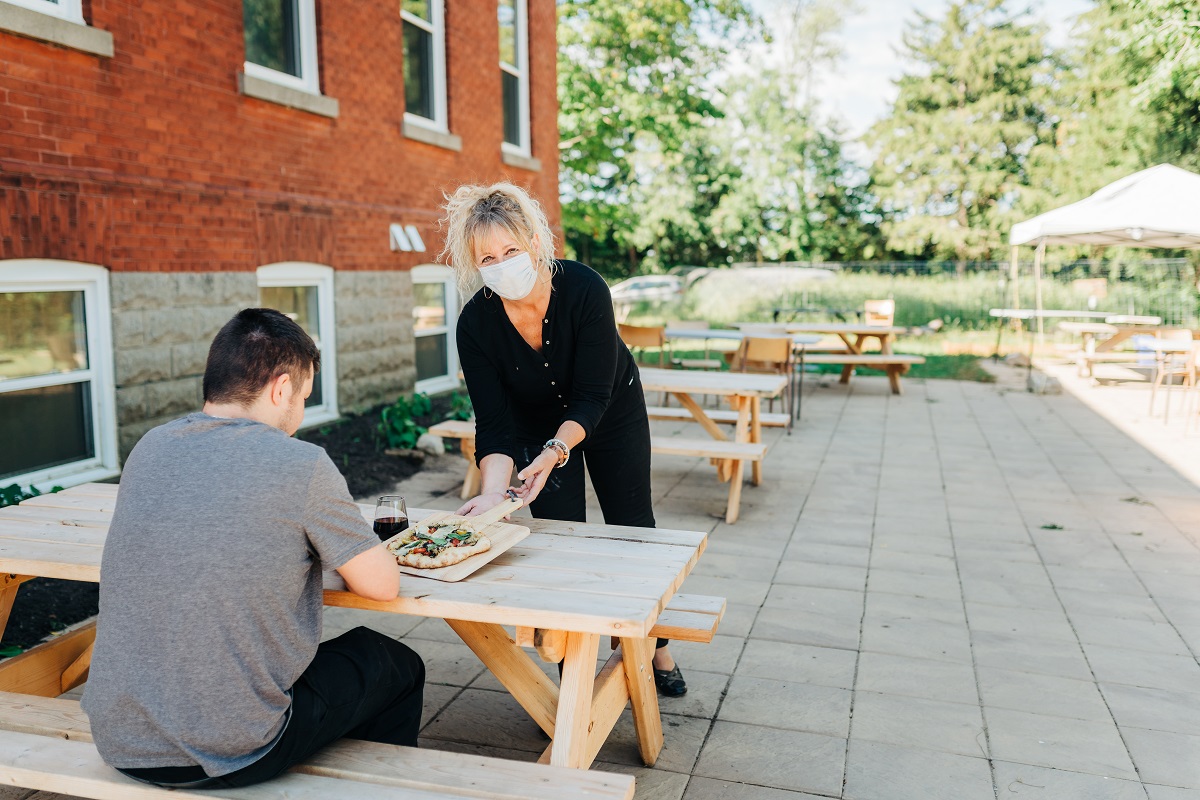 Looking to satisfy your cheesy craving? Check out the Cheese Trail! Visit restaurant patios serving up the cheesiest dishes, retail shops with the perfect dish to serve all that glorious dairy on and of course, the cheesemakers themselves. Why not visit a few spots and then make a picnic of your spoils? Sounds like a pretty gouda idea to us.
7. Camp Under the Stars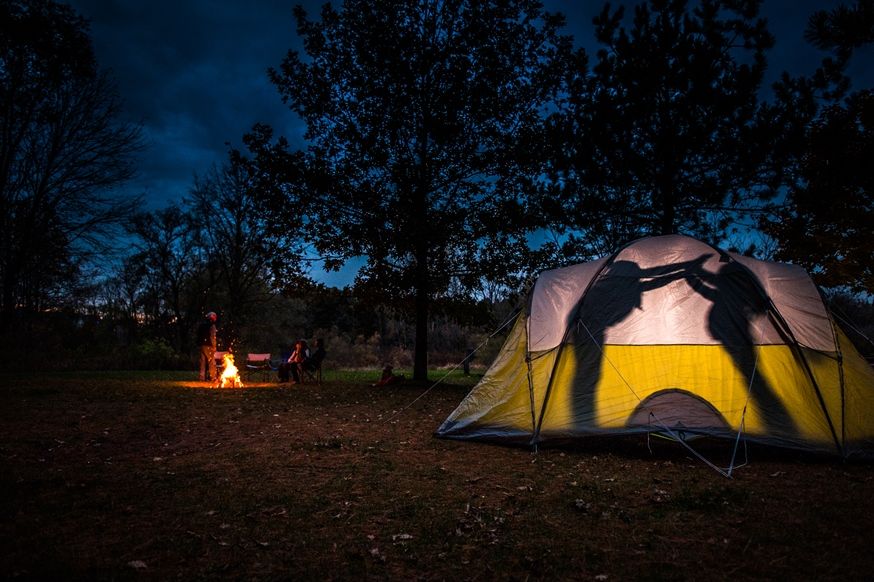 How does a mid-week camping getaway sound to you? Enjoy one of Oxford's charming campgrounds as you lay out under the stars or gather around a campfire. At Willow Lake Campground in Woodstock, bring your trailer or RV or check out some of their adorable cabins.
Their new retro cabin has all the charm of grandma's cottage, sleeps six people, and has a washroom inside. Think aqua cupboards and orange couches- cozy and vintage. Also on-site, their coloured cabins sleep three and come with their own washroom (great for bubbles and social distancing) just a few steps away.
The quirky art and grassy area will have you feeling oh-so-relaxed.
Happy Hills Resort in Embro has more fun activities than you can shake your fist at. A petting zoo, pool, golf course, mini putt and so much more await! Pitch your tent, bring your trailer or enjoy one of four cabins on-site and available for rent. The kids will love exploring the campground as you kick back around a fire or with a good book.
For those looking for more of a traditional camping experience, both Pittock Conservation Area and Wildwood Conservation Area offer up just that. Part of the Upper Thames River Conservation Authority, these parks offer a full suite of camping classics from canoe and kayak rentals to mountain biking and hiking trails.
For those who want a little challenge, check out their back-country campsites that offer hike-in or paddle-in options.
8. Tee Off at an Oxford County Golf Course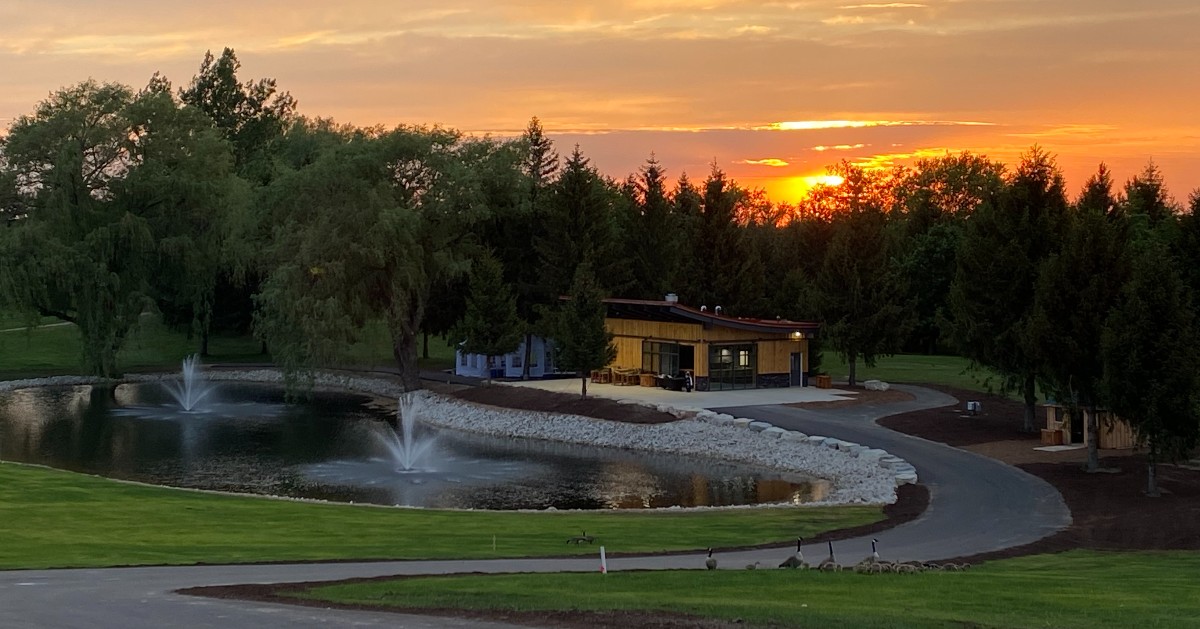 Green grass, a cold beer and a cart full of clubs. What more can you ask for, really? Five Oxford golf courses are offering up a range of golfing experiences this summer. From 9-18 holes, excellent practice facilities and some pretty darn good food- you'll be tickled pink (or green) when you see what our courses have to offer. From Innerkip to Mount Elgin and everywhere in between- you're sure to find the perfect course for you! Hole. in. one.
So enjoy! This summer is the perfect time to rediscover what's in your backyard, spend time with your loved ones outdoors and soak up every last drop of what summer has to offer in beautiful rural Ontario. Want more trip ideas? Be sure to sign up for our Oxford Insider newsletter!