4 Ways to Make a Splash in Oxford this Summer
As heat wave after heat wave sets in and the summer humidity does too, there's no better way to cool down than splashing around in refreshing water outdoors! Whether it's relaxing on a calm lake or splashing around at a water park that tickles your fancy, there are plenty of ways to make a splash in Oxford this summer. Read on for our top four ways to cool down and beat that summer heat by enjoying the water.
1. Lake Lisgar Water Park
Where: Lake Lisgar Water Park, 8 Ross St. Tillsonburg, ON. (View Map)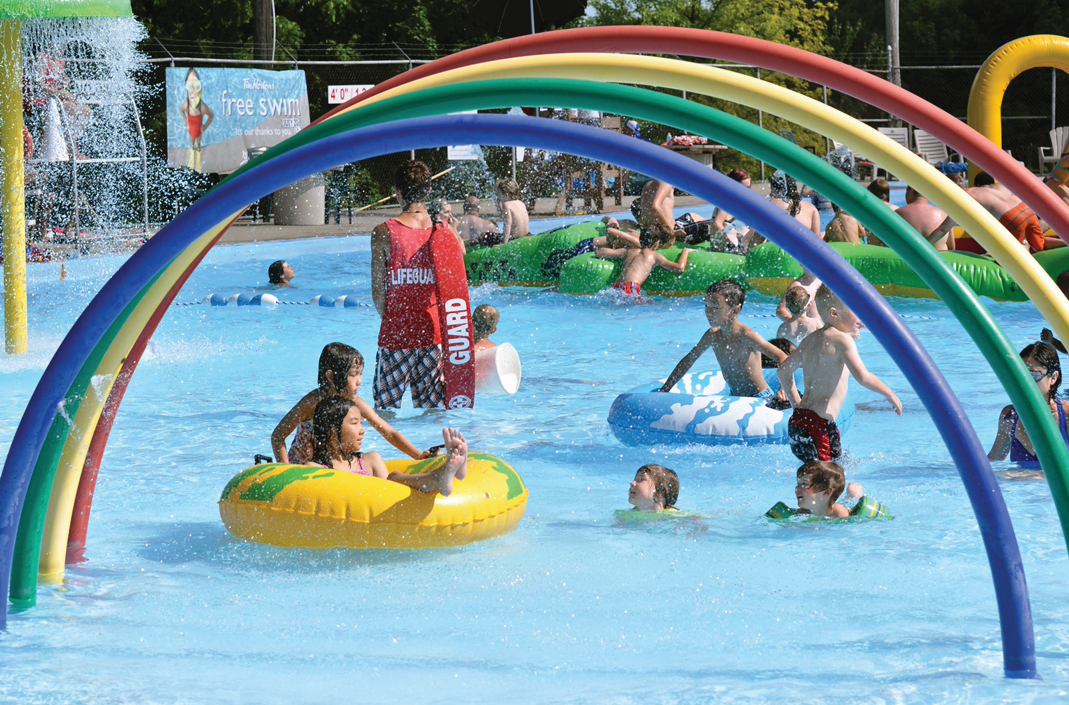 Grab the whole fam, pack a cooler and head to a place that is the epitome of summer fun- Lake Lisgar Outdoor Water Park in Tillsonburg. We're talking a kiddy pool, inner tubes, giant inflatables and more spray features than you can shake your fist at. Waste away the day splashing around and creating memories that are sure to last! Need a cool down treat? Head over to the tuck shop where loads of snacks from giant freezies to ice cream sandwiches await you. Hello summer.
2. Hit an Outdoor Pool
Where: Otterville Outdoor Pool, 2 North St. E. Otterville, ON. (View Map) OR Thamesford Outdoor Pool, 204 George St. Thamesford, ON. (View Map)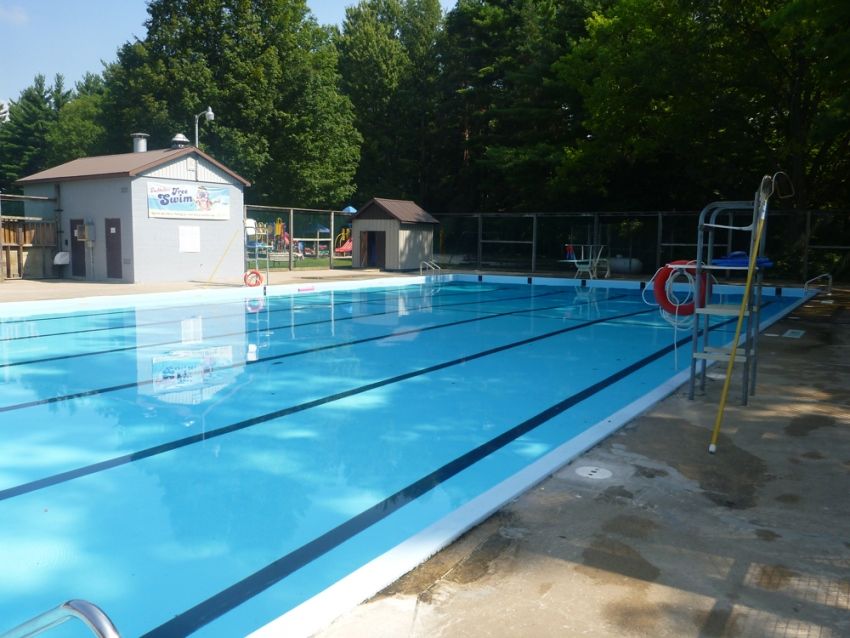 If you're feeling nostalgic for days gone by, consider hitting up an outdoor pool this summer. These outdoor pools are reminiscent of the 50s and 60s when locals would flock to community pools in the summer and are true taste of the good ol' days. Both Thamesford and Otterville are home to pools perfect for wading away all summer long. Enjoy a mix of free and public swims, lane swims, aqua fit and even a doggy splash day!
3. Check out a Splash Pad
Where: Woodstock Southside Aquatics Centre Spray and Play Splash Pad, 315 Finkle St. (View Map) OR Ingersoll Splash Pad, Victoria Park (View Map)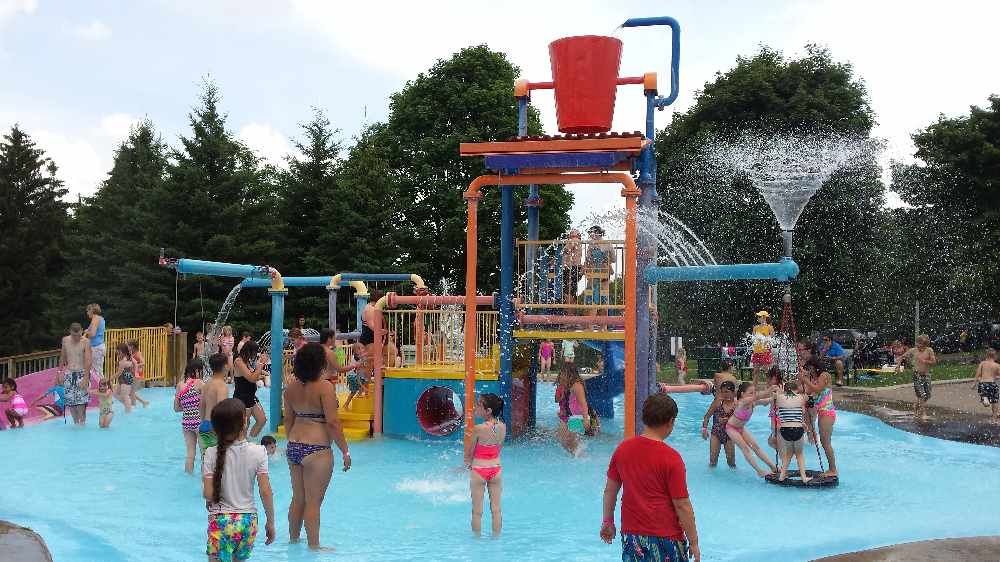 Photo from HeartFM.ca
Need a cool down fix stat? Your kids will adore the outdoor splash pads in Woodstock and Ingersoll. Grab a patch of grass as they splash around in shallow waters, under water features and climb all over jungle gym equipment. Even better? Consider grabbing a cone while you're in the area! In Woodstock, Habitual Chocolate and Bartley's Dairy Bar both make real ice cream (not ice milk) with delicious local ingredients that can't be beat! In Ingersoll, check out Heavenly Sweets, serving up Shaw's ic cream made in St. Thomas.
4. Enjoy The Great Outdoors at a Conservation Area
Where: Pittock Conservation Area, 221 Pittock Park Rd. Woodstock, ON. (View Map) OR Wildwood Conservation Area, 3995 Line 9, St. Marys, ON (View Map)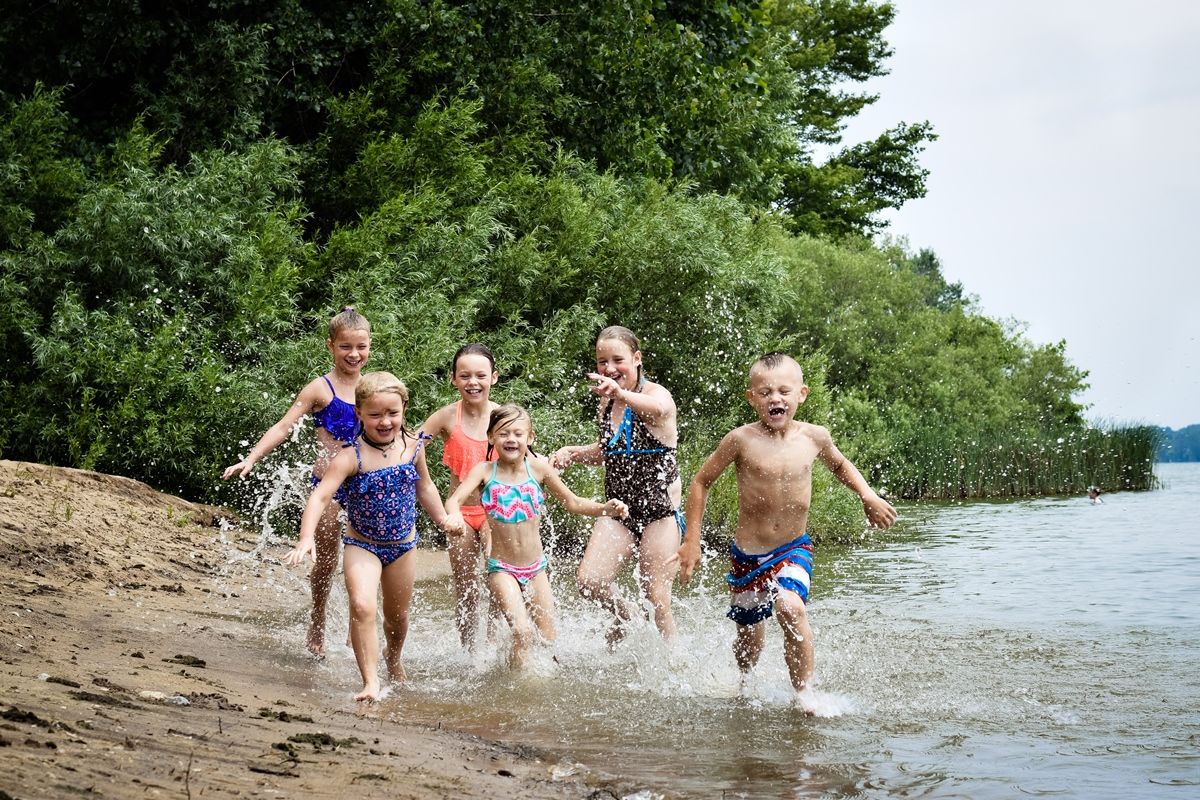 Of course, we can't give pools all the love! Oxford is also home to two fantastic conservation areas where visitors can splash around at the beach too. More than just swimming though, these waters also offer canoeing, kayaking, fishing, stand up paddle boarding and more! Why not plan a camping trip? Both Pittock and Wildwood now offer hike-in or canoe-in back country camping and Pittock even has a program where they'll set your campsite up for you if roughing it isn't your thing. Now that's what we're talkin' about.
Need more than water to cool down? Check out this blog on 8 Hot Spots for Cool Cones this Summer. For more trip inspiration, sign up for our Oxford Insider newsletter!