Plan a Foodie Getaway to Oxford this Spring
Spring is a brilliant time of year to plan a foodie getaway during the quiet months in Oxford County. Discover hands-on experiences catered towards food-lovers, cozy up at one of our local accommodations and of course savour all the seasonal flavours as we exit winter.
Discover delicious eats in Oxford this spring
Here are our top ways to celebrate the flavours of spring with a delightful getaway to Oxford County. Don't feel like reading right now? No worries. Skip ahead.
Sign up for a Foodie Experience
There's no better way to learn about our local terroir and food scene than through a hands-on experience that puts mouth-watering food at the forefront.
Roasting Lab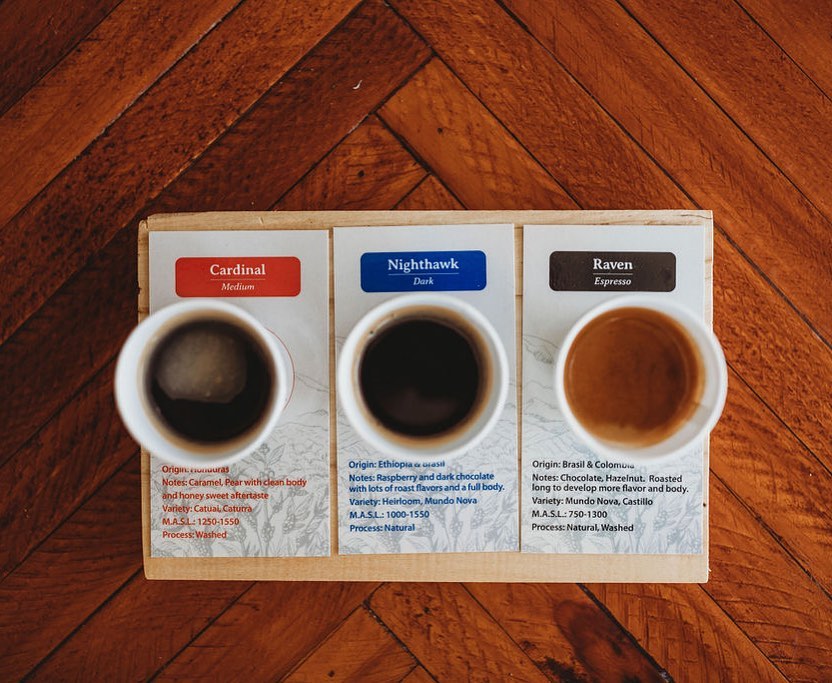 Discover the science behind roasting a superior cup of coffee at Early Bird Coffee in Woodstock. This artisan coffee shop roasts right in-house and this experience allow visitors to share that knowledge.
Roaster Elio Caporicci will lead you through a guided tasting of their coffees, enjoyed alongside some freshly baked goodies, all the while sharing some of the history and techniques behind coffee roasting.
Towards the end of the experience, the group will select and roast and watch as Elio makes it as they watch and then bag it up to take home!
Taste of Farm Life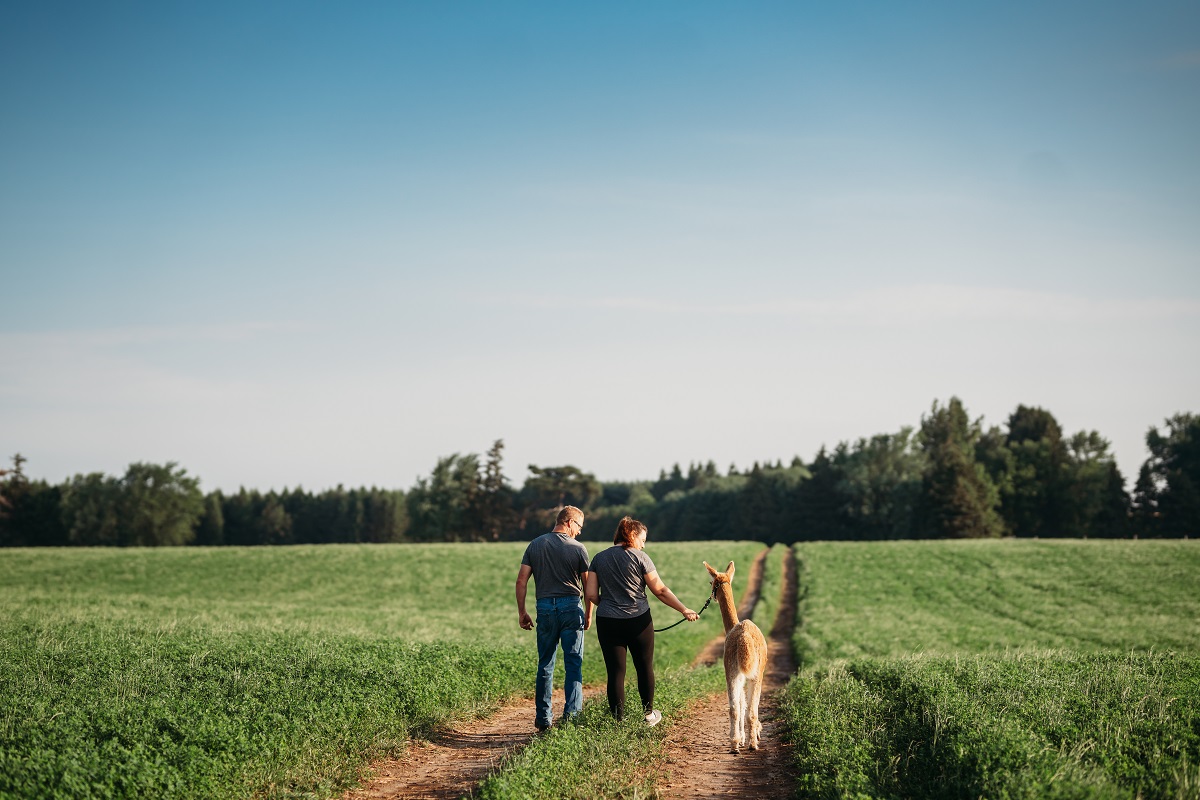 Recharge and get a little silly at Udderly Ridiculous Farm Life with their signature Taste of Farm Life Experience. Led by Cheryl Haskett, you'll learn to feed the chickens, walk the alpacas and even do a little exercise with the goats.
At a quiet spot on the farm, Cheryl will lead you through a guided tasting of some flavours that are near and dear to her heart. Relax under big farm trees and take in the beauty and buzz of a farm full of life!
Afterwards, head to the farm shop for one more tasting and to check out all the local goods and Ontario-made products they carry.
Have young kids? Udderly Ridiculous Farm Life now has a version of this experience for families.
From Tree to Table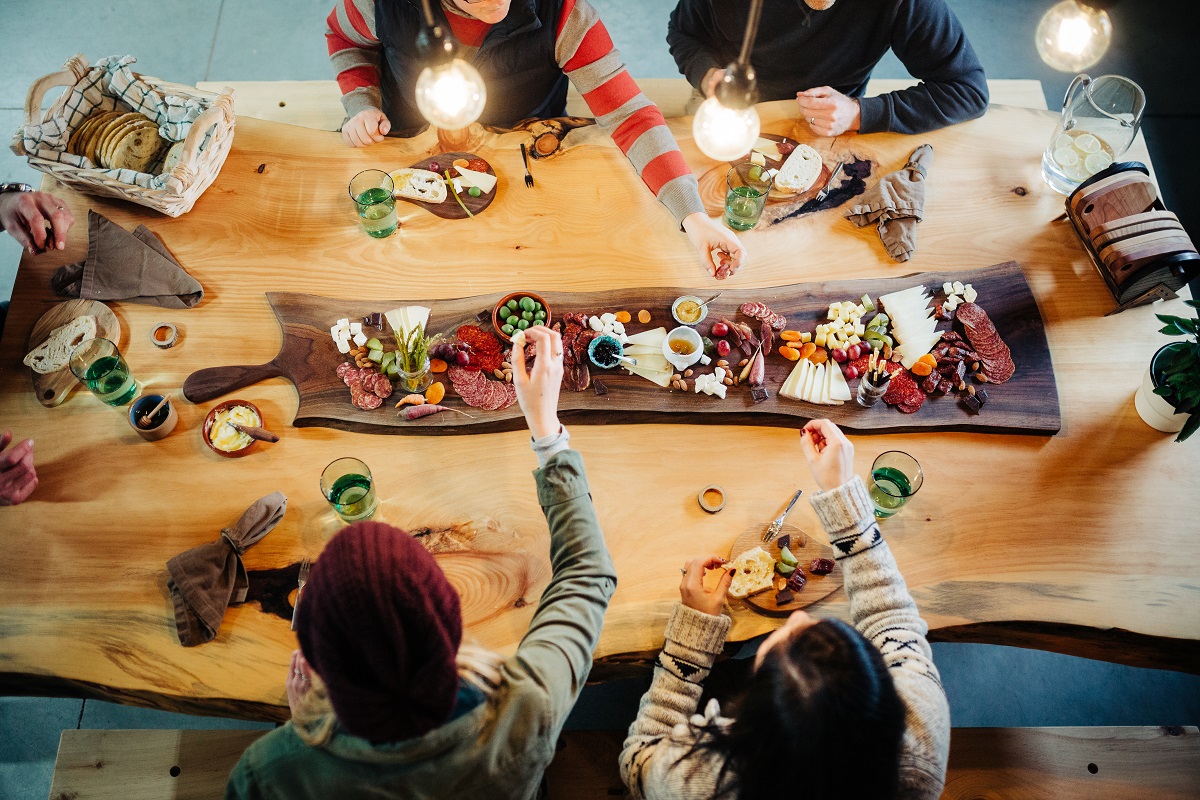 This award-winning experience brings visitors into the heart of a Carolinian forest with woodworker David Schonberger. David will take you on a guided walk of the forest before heading back to his woodshop to craft your artisan charcuterie board from a piece of raw lumber you select yourself.
You'll spend the day designing, sanding and ultimately crafting a beautiful piece to bring home with you and enjoy for years to come.
At the end of the day, gather around the feasting table for a flavourful board filled with local cheeses, meats, preserves and more to enjoy as a group. Book for your bubble this spring.
Discover a Delectable Package
Once you've finished with your experience, you may want to cozy up for the night and we can't blame you! The Elm Hurst Inn in Ingersoll is a member of Ontario's Finest Accommodations and offers up packages perfect for relaxing and enjoying some appetizing eats.
The Oxford County Cheese Trail Package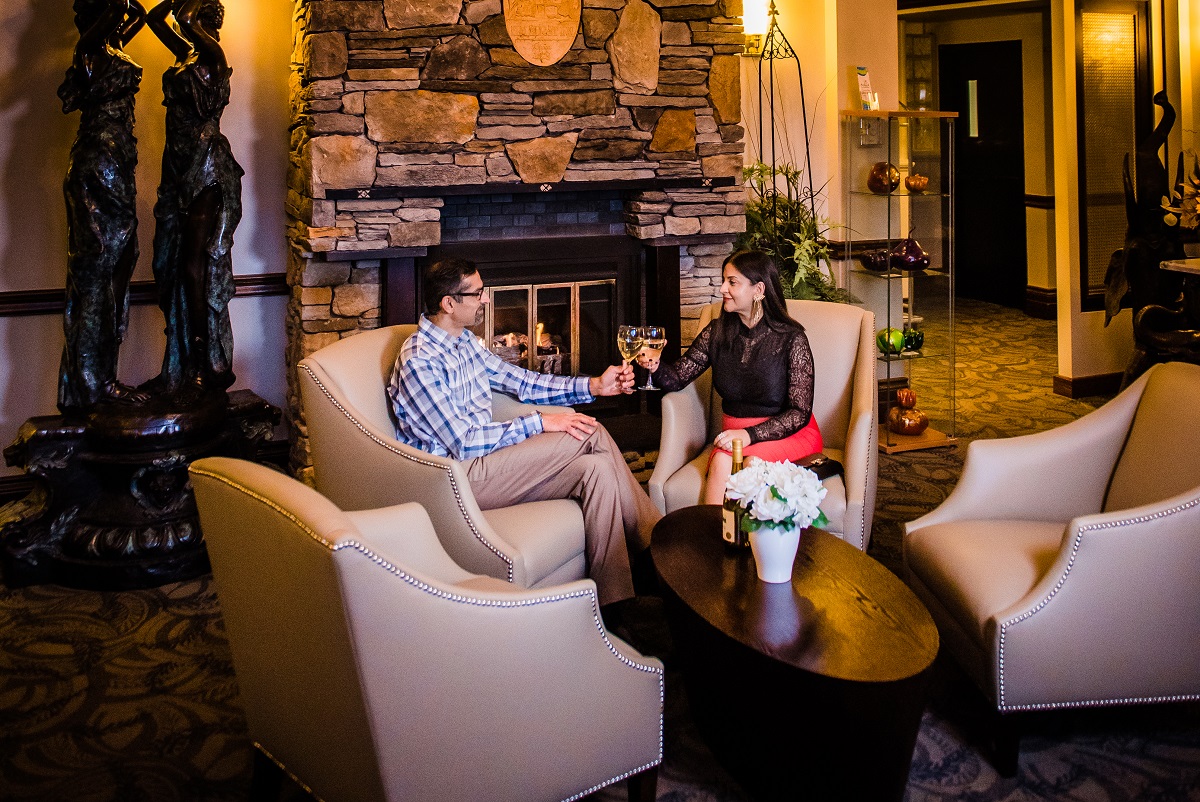 Love cheese? Us too! The Oxford County Cheese Trail package celebrates Oxford's vibrant cheese scene and ties to our rich heritage in the dairy industry.
This package includes one-night accommodation in a Deluxe Inn Room. The folks at the Elm Hurst Inn will have a bottle of sparkling wine from Burning Kiln Winery and a gourmet cheese tray full of Oxford-made cheeses delivered to your room so you can cozy up and enjoy!
The next morning, you'll enjoy a country breakfast buffet for two in the Elm Hurst Mansion Restaurant.
The Savour and Refresh Package
Spring is a time for new beginnings and what says "refresh" more than being pampered in luxury? The Elm Hurst Inn's Savour and Refresh Package combines spa services and fine dining into one incredible package.
This package includes one-night accommodation in an Inn room as well as an elegant dinner for two people at the Mansion Restaurant where you'll be able to choose a gourmet three-course meal from the Chef's Select Menu.
Each package also comes with a $60 credit to the Elm Hurst Inn's on-site spa where you can spend it on the treatment of your choice. Think everything from mani-pedis to massages and more (must be booked in advance).
Finally, round out your trip the following morning with a complimentary breakfast in the Mansion Restaurant.
Farm to Table Dining Worth Savouring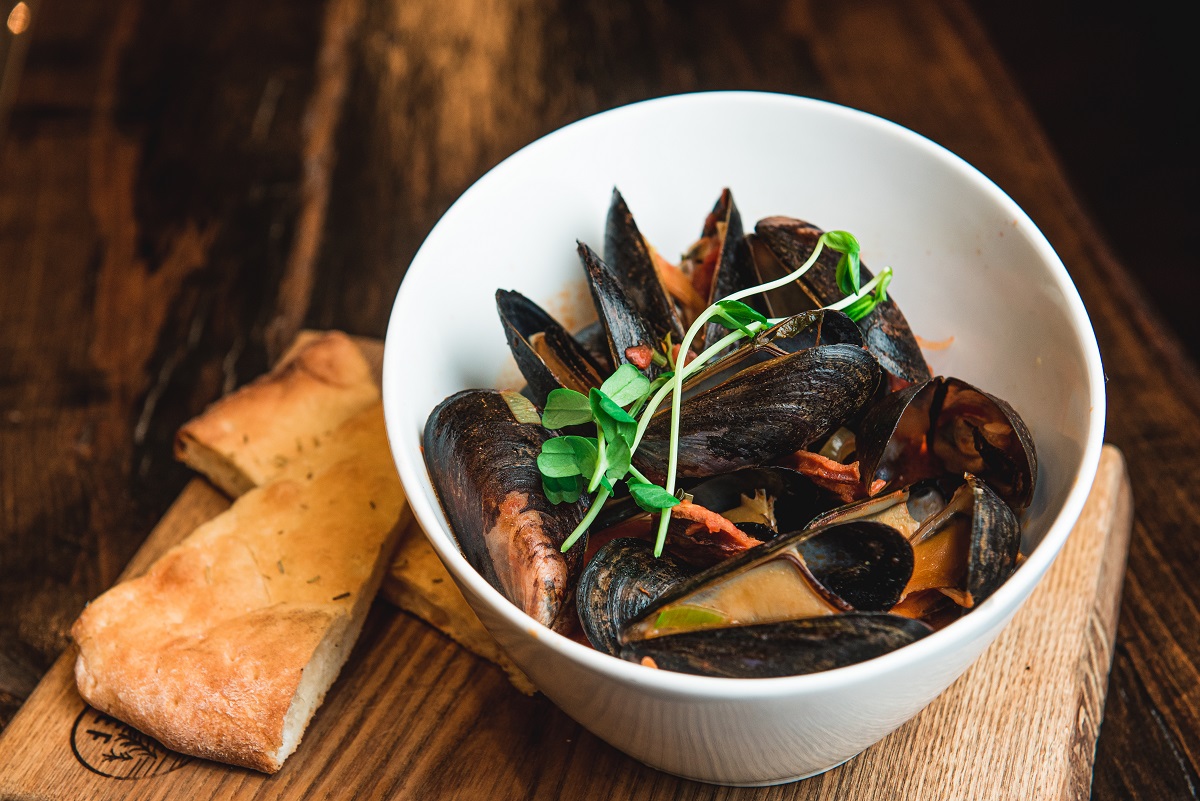 Of course, we couldn't invite you to Oxford without talking about some of the sensational restaurants that use local on their menus. Whether you're looking for casual dining or something a little more upscale, these spots have you covered.
SixThirtyNine
SixThirtyNine in Woodstock is Oxford's only FeastON-certified restaurant and constantly sources the freshest local ingredients from as nearby as possible. With a menu that changes with the seasons, new dishes always put modern twists on classic fare.
For an extra special experience, consider booking a spot at the Chef's Table and watch your meal come together as you chat with the chef and the team of talented staff.
Finkle Street Tap & Grill
Just down the street, Finkle Street Tap and Grill is an awesome spot to cozy up for great cocktails and delicious, wood-fired pizza. Grab a booth, table or seat at the high top and enjoy the relaxed atmosphere.
We love their selection of easily-recognized local ingredients including cheese used on some pizzas and on sandwiches from Gunn's Hill Artisan Cheese, Ontario-made spirits and beer from Upper Thames Brewing Company to name a few.
Charles Dickens Pub
Charles Dickens Pub on Dundas Street in Oxford is an excellent spot to grab that hit-the-spot pub food and has a menu full of local ingredients. From their famous fish n' chips and chicken from Poultry Specialists in Tillsonburg to dishes featuring cheese from every cheesemaker on the Oxford County Cheese Trail, you'll love this local gem.
The atmosphere of Charles Dickens Pub will make you feel like you're snuggled into an English pub with warm colours, low lighting and comfortable seating. There's no muss or fuss here, just good food and friendly people.
KALO'S
Oxford's newest restaurant, this new spot is located at the Oxford Hill's Golf Course in Mount Elgin (just outside the town of Ingersoll) and is run by Chef Eric Boyar of SixThirtyNine. Grab a seat at the bar or one of the slick new tables and enjoy a beautiful, modern dining room full of natural light.
The menu has a great mix of approachable eats like pizzas and glazed duck wings as upscale modern bites like their nasi goring fried rice balls and their apple smoked St. Louis–style pork ribs.
IF you're coming in the late spring, be sure to book a round of golf before heading to the clubhouse. Not a golfer? No worries. The food alone is worth the drive.
Indigo Lounge
In Tillsonburg, The Indigo Lounge Organic Eatery specializes in lighter versions of your favourite dishes. Their menu boasts everything from drool-worthy breakfast pizzas made with local quail eggs to their signature zucchini pad Thai, Nepalese momos and so much more.
Into yoga? Be sure to check out their wonderful selection of classes also offered on-site!
This is just the tip of the iceburg when it comes to Oxford restaurants! Check out our restaurants page for more ideas.
Celebrate Spring Crops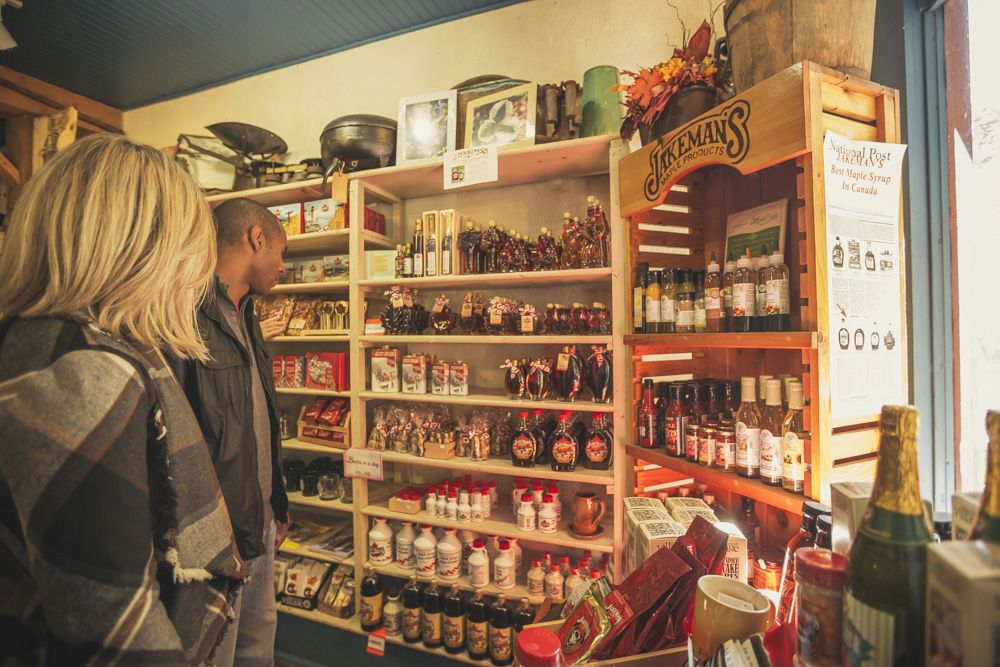 Spring is an exciting time for local food lovers! While summer's burst of berries hasn't yet begun, there are some early-season all-stars and must-try crops that kick off a season full of goodness.
Around late March to early April, spring's first crop- rhubarb- comes out of the ground in all its tart goodness. Buy it by the stock at local markets or grab a freshly baked pie from a local baker or at the Woodstock Fairgrounds Farmers Market on Saturdays.
Also in March, maple syrup is being tapped at local farms and it's an amazing time to visit one! Jakeman's Maple Farm in Sweaburg is a charming rural spot where you can pick up maple treats in all kinds of variations: maple cookies, maple popcorn, maple coffee, maple syrup (duh) and their signature ice wine maple syrup that tastes like blueberry pancakes. Trust us, it's a must-try!
When you're finished at Jakeman's, hop across the road to Trillium Woods where you can go for a short hike through a mature sugar bush on a well-groomed trail. You may even see some of Jakeman's taps in the woods!
After rhubarb and maple season comes asparagus season. From May to June, this short, six-week season is a highlight of the year for many. It's the best time to enjoy Ontario asparagus and it grows particularly well in the parts of the county where dry, sandy soil is the norm.
In the area and want to try some freshly harvested asparagus? Koteles Asparagus Farm in Tillsonburg offers up a beautiful rural drive and loooooads of the little green spears.
Discover the Oxford County Cheese Trail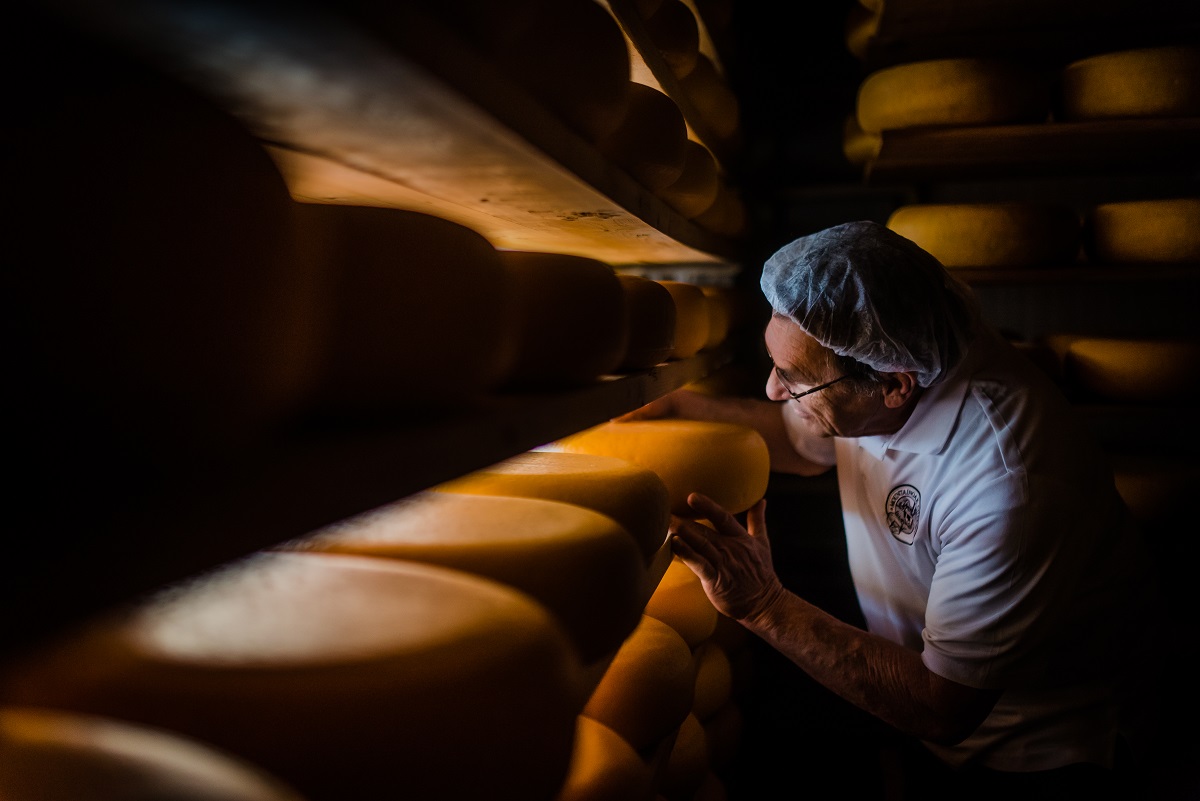 No foodie trip blog is complete without mentioning the Oxford County Cheese Trail! This award-winning trail is full of culinary experiences, tastes, tours and more. With over 24 stops spread out across the county, you can't do it all in one day.
Ready to plan a Cheese Trail getaway? Be sure to check out our blog all about what you need to know.
We Hope to See You Soon
Your spring foodie getaway awaits! We hope you had a wonderful time and enjoy every last bite.
I'm looking for a low-key accommodation or am travelling with kids. Where should I stay?
I'd like to try some craft beer while I'm in the area! Any suggestions?
Absolutely! In Woodstock, check out Upper Thames Brewing Company or their sister location, Brickhouse Brewpub which has 24 Ontario craft beers on tap plus food. Just outside of Tillsonburg, Ramblin' Road Brewery Farm is Ontario's first brewery-farm, meaning they grow their own hops on-site! Check out the brewery and grab lunch at The Roost- the on-site restaurant.
I'm so full. I need to walk off this food! Where can I go for a nice hike?
Oxford is home t some really great trails. You can check them out on our
outdoors page.
I'm still overwhelmed by the info. Can you help me plan my trip?
Absolutely! We're in the office Monday-Friday between 8 am and 4 pm.
Send us an email
and try to give us a week's notice before your trip if possible.