Fall Drinks to Cozy Up With in Oxford County
Tis the season for cozy fall drinks that drum up memories of your grandma's apple pie, picking pumpkins with friends and everything in between. The drinks on this list are perfect for fall as the weather turns cooler and your instinct is to cozy up with something tasty in hand. Read on!
The Honey Bee Cappuccino
Where: Early Bird Coffee, 815 Julianna Drive Woodstock, ON. (View Map)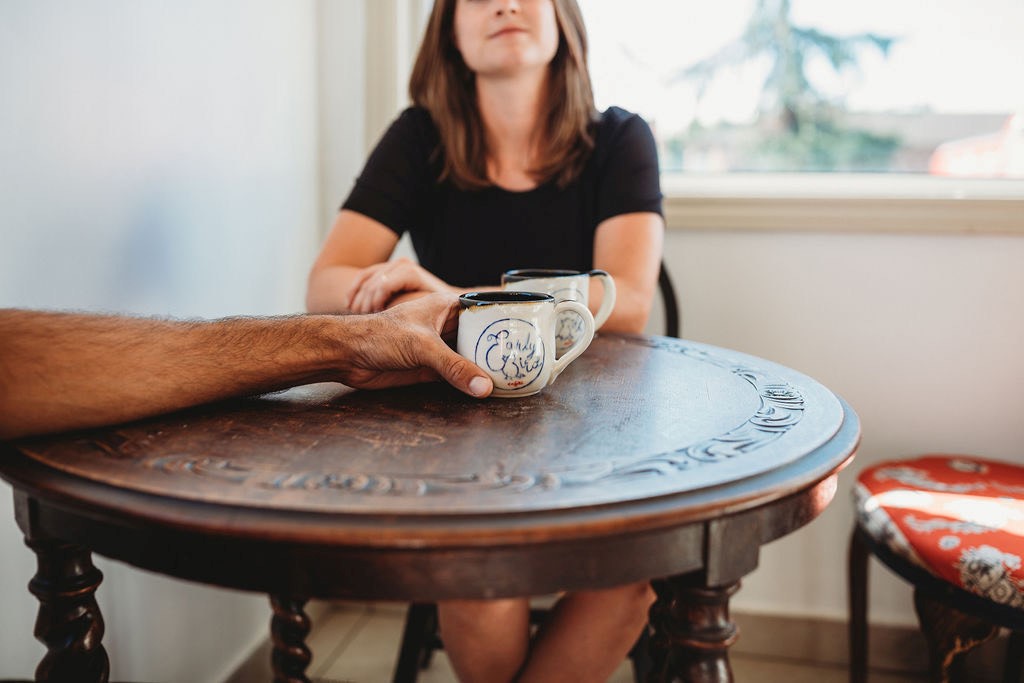 Photo by VanWalk Photography
This twist on a tasty cappucino adds in a dash of dark honey from Glensila Farms, a tiny splash of hazelnut syrup and Early Bird Coffee's own Raven espresso, roasted fresh in house. Not too sweet and perfectly flavoured, this cappucino is a must-try this fall. As in..we must try it several million times.
Pumpkin Cold Brew
Where: Beantown Coffee Co. 9 Reeve St. Woodstock, ON. (View Map)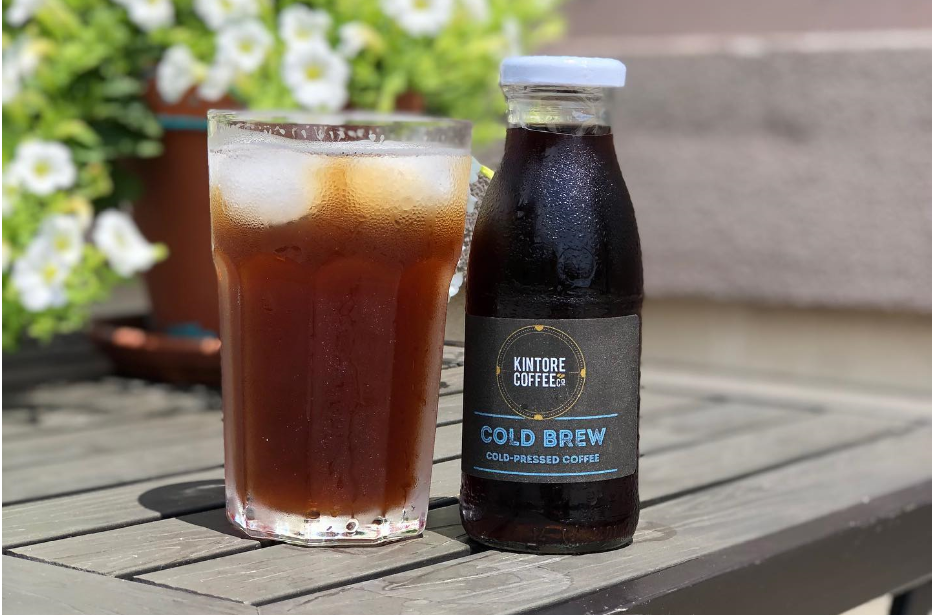 Fans of Kintore Coffee's amazing cold brew are going to love how Beantown Coffee takes this summery treat right into the fall with the slightest hint of pumpkin. The folks at Beantown poor cold foam milk (or a milk subsititute if you prefer) with just a shot of pumpkin onto the cold brew for a perfect treat. This is the ultimate for those warmer, sunny fall days when you need something refreshing. Be sure to check out their full fall drink menu which features other seasonal treats like the ginger snap tea latte, pumpkin pie latte and hot apple cider.
Apple Crumble Tea Latte
Where: Nectar Coffee + Bar, 117 Broadway St. Tillsonburg, ON. (View Map)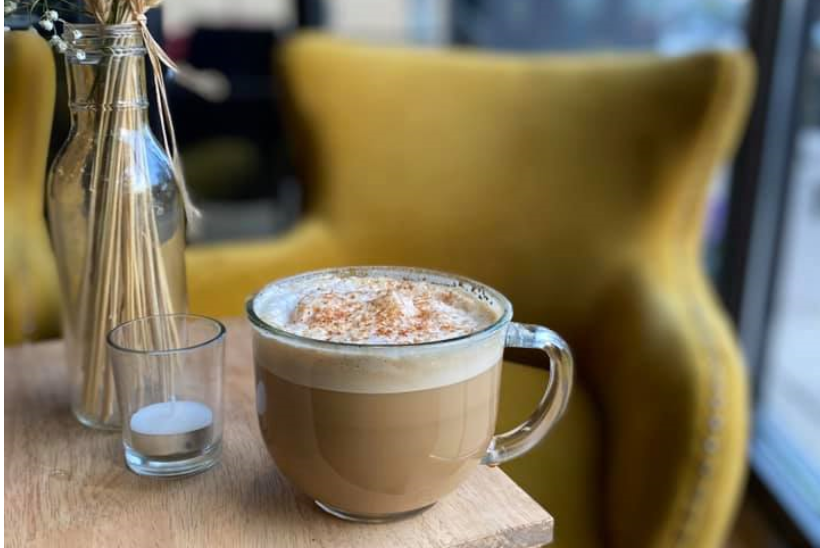 The folks at Nectar Coffee + Bar describe their Apple Pie Tea Latte as 'basically Thanksgiving in a mug' and we couldn't agree more. It's time tea got a little love from the fall drink list and this latte is a sure fire way to enjoy just that. Get it to go and enjoy a walk downtown in Tillsonburg, bundle up and take it out on the patio or enjoy it in the sunny front window of the cafe!
Maple Almond Crunch
Where: Nerd Teas, 599 Dundas St. Woodstock, ON. (View Map)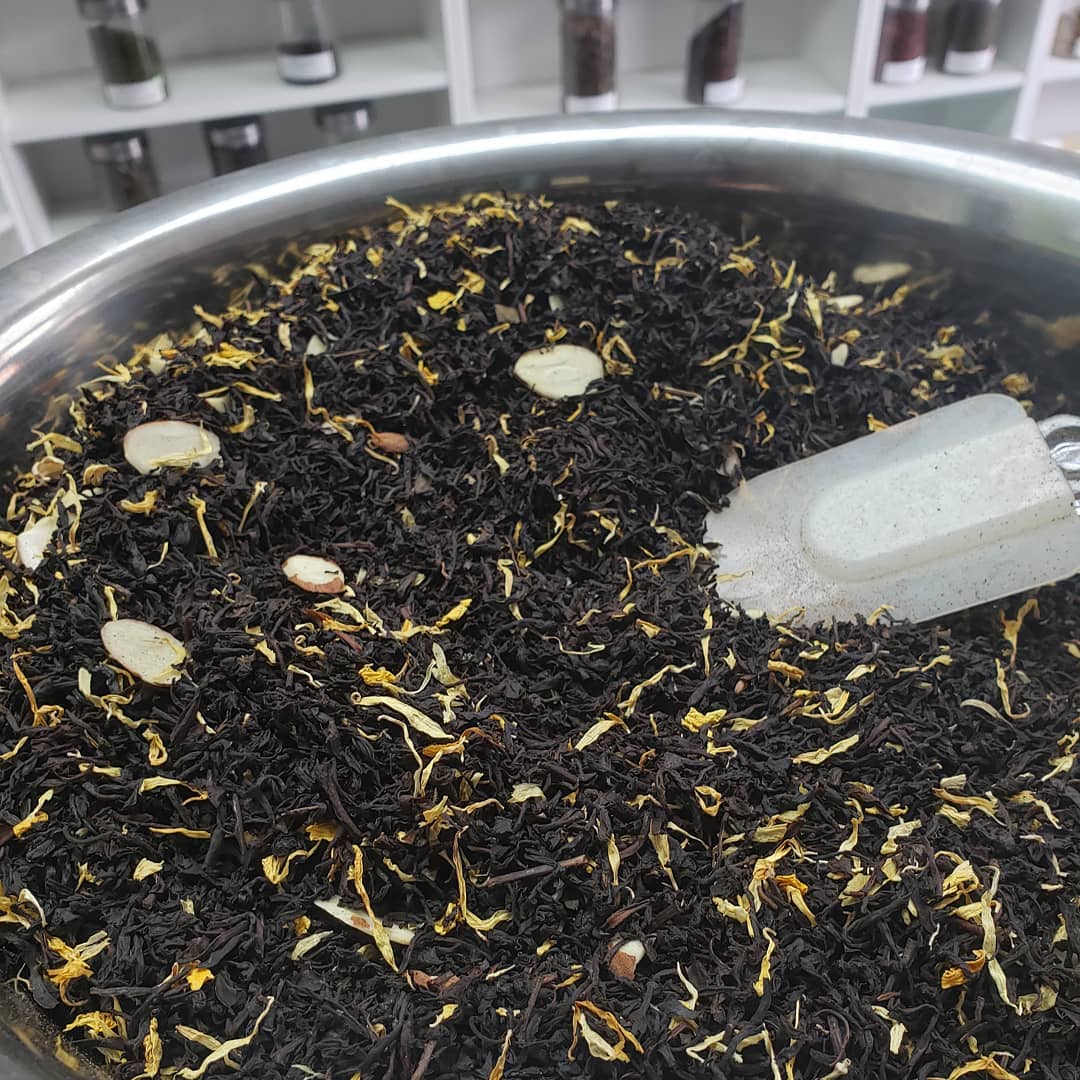 Want just straight up tea with no muss or fuss? We get it! For when you're feeling like fall but don't want all the fancy toppings and add ons, this blend from Nerd Teas is perfect. This black tea has shaved almonds and is decadent on its own but if you really want to kick things up, the folks at Nerd Teas recommend adding a splash of milk and a spash of local maple syrup.
Pumpkin Spice Latte
Where: The Olde Bakery Cafe, 120 Thames St. S. Ingersoll, ON. (View Map)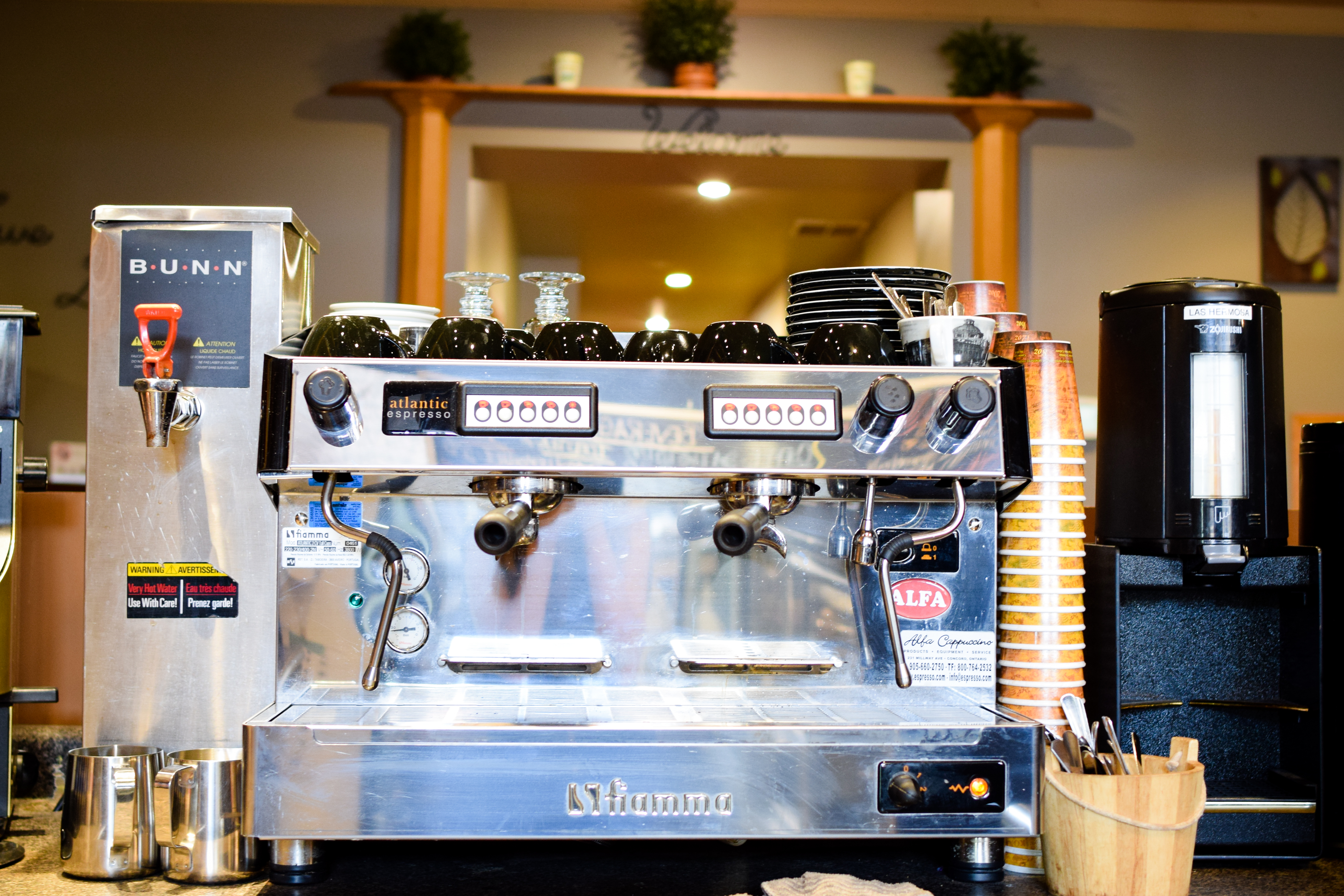 For those that are all about the PSL (pumpkin spice latte), we got you. Well actually, The Olde Bakery Cafe in Ingersoll has got you. This fall classic is a fav among so many for a reason- it's delicoius. Pair it up with one of The Olde Bakery Cafe's amazing made-from-scratch baked goods and you've got a match made in heaven.
Apple Cinnamon & Tumeric Latte with Almond Milk
Where: The Indigo Lounge, 264 Tillson Ave. Tillsonburg, ON. (View Map)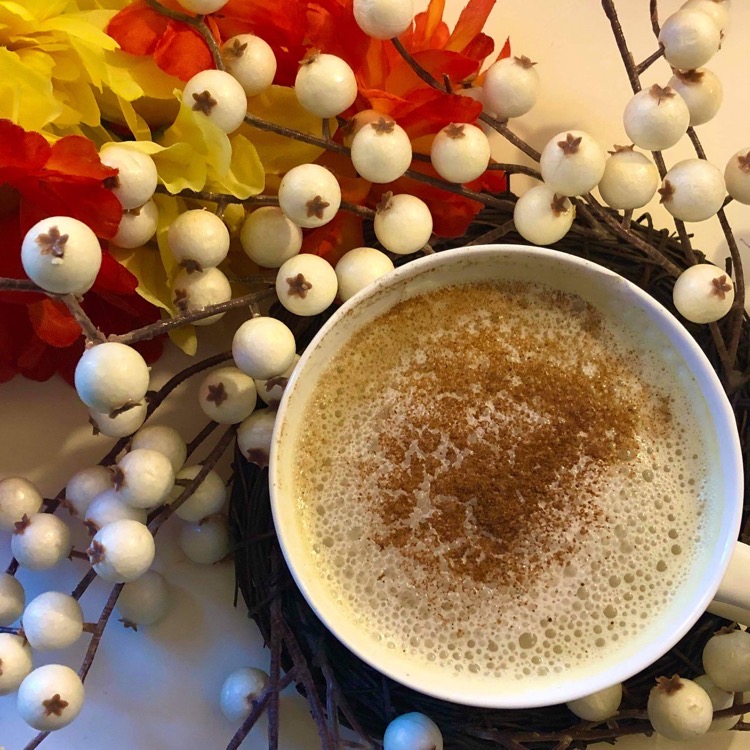 Welcome autumn with this amazing apple cinnamon and tumeric latte from The Indigo Lounge in Tillsonburg. This latte is a great way to feel energized, get in the fall mood and add some caffeine into your step. Also on the menu, check out their coconut maple syrup latte!