6 Family Activities to Enjoy in Oxford County this Fall
Family fun and quality time don't have to end when September strikes! We have six ways to enjoy time as a family this fall in Oxford County that will provide lots of laughs, memories and maybe even a little education (we won't tell if you don't).
1. Take in an Adventure Farm
Where: Snyder's Family Farm, 936685 Blenheim Rd, Bright, ON. (View Map)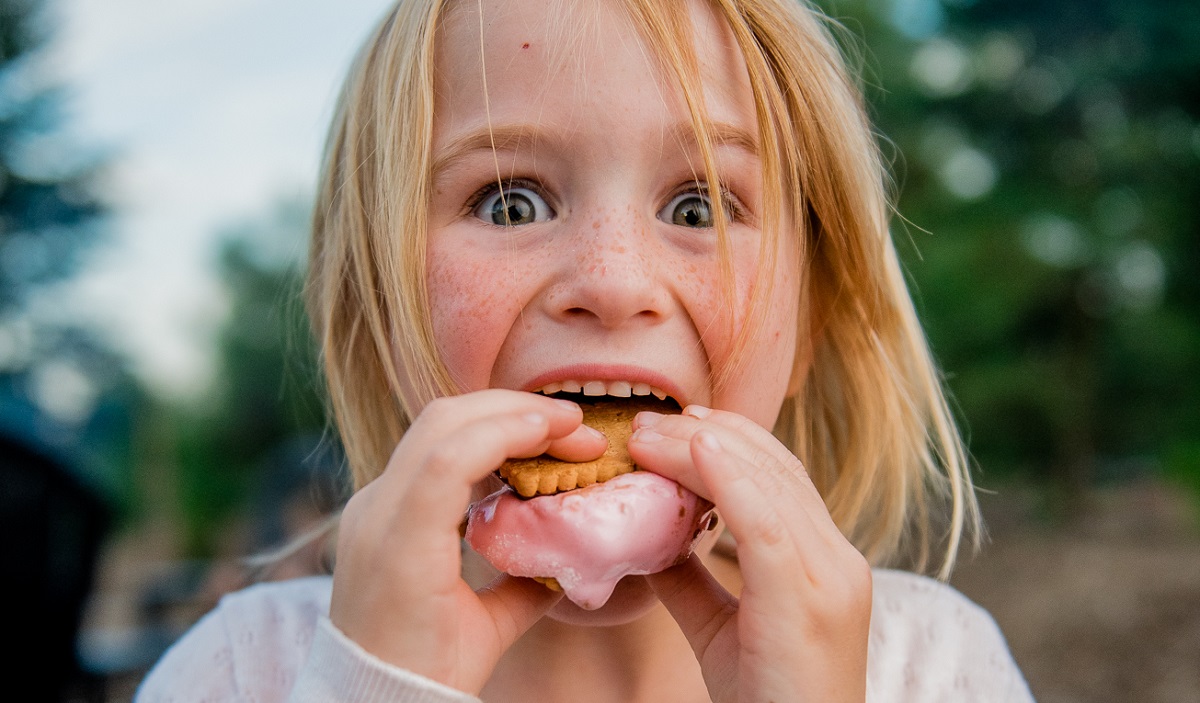 Snyder's Family Farm in Bright definitely knows how to make the most of fall fun. Hit the back roads to this adventure farm where a jam-packed day of autumn goodness awaits. The bakery, filled to the brim with tasty treats is open for enjoying a treat out on the picnic tables or grabbing to go. You and your fam can enjoy everything from gourmet s'mores kits and crazy butter tart flavours to homemade whoopie pies, cookies, cinnamon buns and more!
On Saturdays and Sundays, book yourself in with a farm fun ticket. You and the kiddos can enjoy this outdoor adventure farm at a discounted rate as you take on the pedal cart track, giant inflatable pillow, play areas and a straw jump. Meet some farm animals and of course grab a bite to eat at one of their on-site food attractions where you'll find delicious eats like nachos, homemade pizza, cotton candy and more! They also have a licensed patio.
Finally, you need to check out their Sunset Campfire Experience. Perfect for city dwellers but a blast for everyone, your group will be set up at their own private campfire site. The fire will be pre-lit for you by the Snyder's team so all you have to worry about is kicking back and enjoying each other's company. Order a beer or other drink, food from the bakery, hotdogs, pizza and more! It'll all be delivered right to your site.
2. Goat Recess
Where: Udderly Ridiculous Farm Life, 906200 Township Rd 12, Bright, ON. (View Map)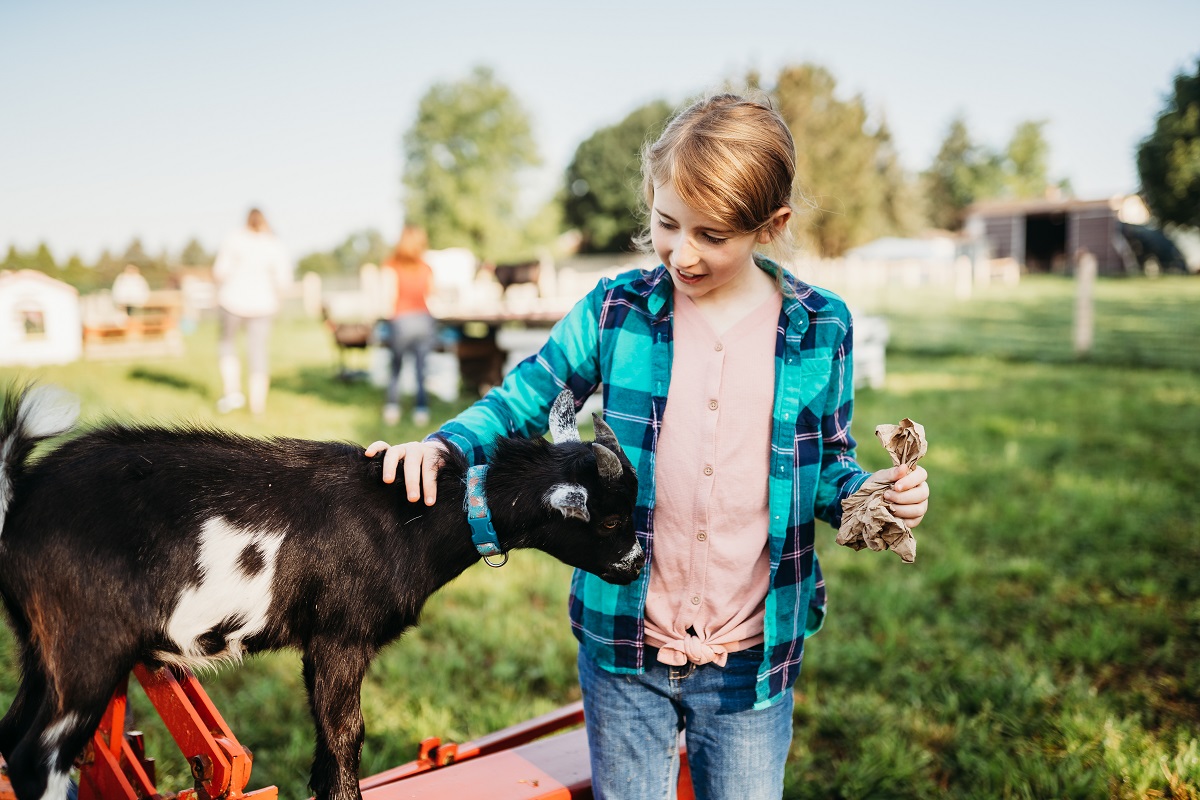 Remember kindergarten when your biggest worry was when you'd get your turn in the sandbox? Reignite that feeling when you join the 4-legged kids for goat recess at Udderly Ridiculous Farm Life. Join in the fun of Udderly Ridiculous Farm Life's goat playground, wander with a new friend or sit in the shade for a cuddle and a photo op. Each experience comes with a pre-briefing on the goats, the playground rules and oodles of time to just hang with the cool kids and share a yummy treat!
Afterward, be sure to hit up the farm store to pick up some of their delicious, award-winning ice cream, sparkling wine, lotion made with their goat milk, a variety of goat milk cheeses and more. You can also check out their other ridiculous experiences like goat recess, goat yoga and their signature Taste of Farm Life experience. Please note, these experiences are great for the teens in your family but are not suitable for very young children.

3. Discover the Dark Side of Oxford County
Where: Along this tour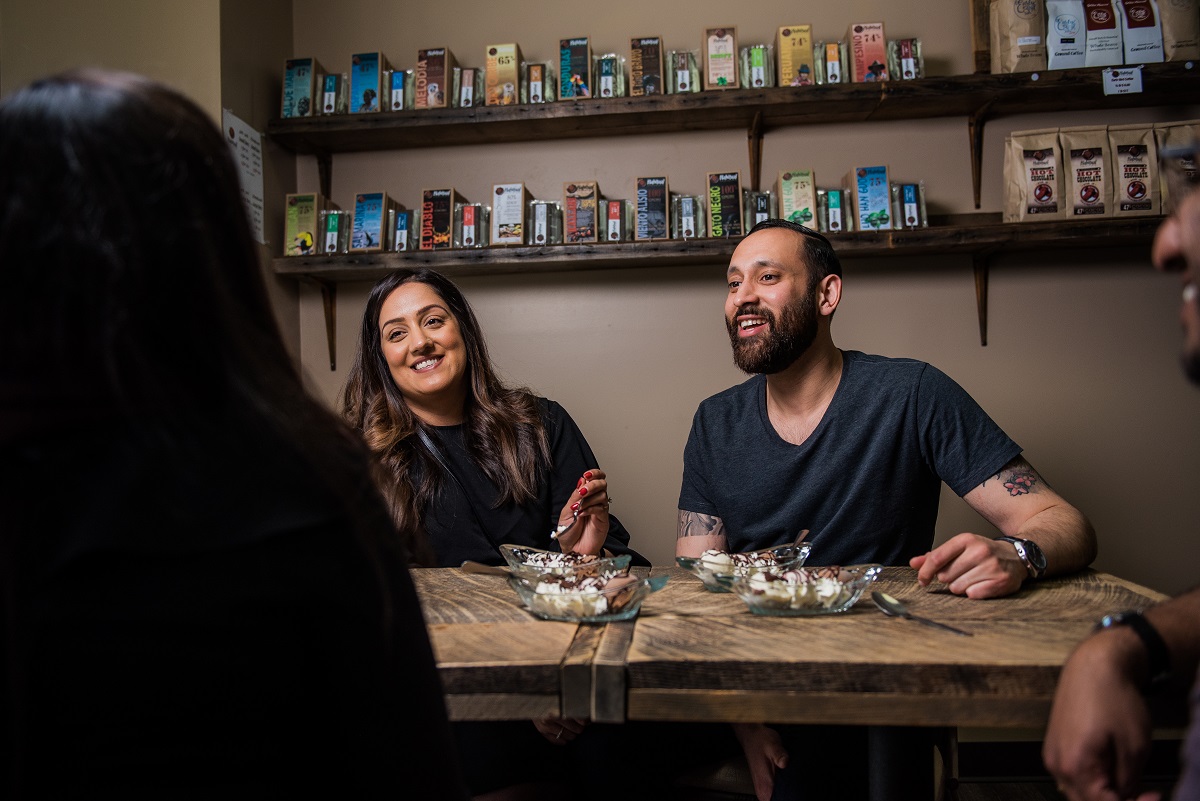 Beer and coffee for you, ice cream and cows for the kids? Sounds good to us!
This tour through Woodstock makes for a perfect day with the kiddos. Help them discover delicious treats, find out where their food comes from and so much more as you sip and sample your way along this route.
4. Explore the Oxford County Cheese Trail
Where: 31 stops across the county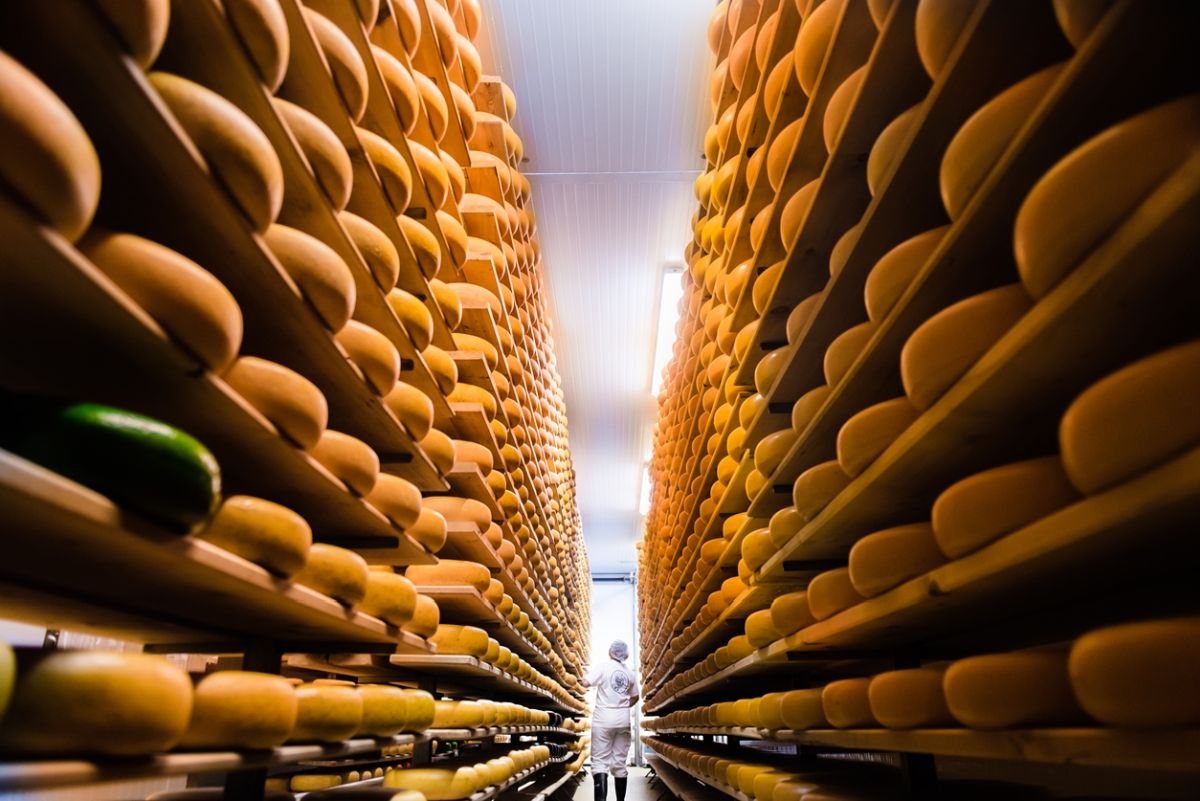 Of course, we wouldn't have a list of family fun without including The Oxford County Cheese Trail. This self-guided, award-winning trail consists of thirty stops across Oxford County, each with a unique local cheese or dairy item available for purchase. That includes everything from cheese factories offering tours or samples to restaurants with local cheese on the menu, museums dedicated to cheesy heritage and more! You can't do it all in one day so we recommend choosing a hub (Ingersoll, Woodstock or rural) and exploring a bunch from there.
5. Eats for All
Where: Louie's Pizza and Pasta, 440 Bell St. Ingersoll, ON. (View Map); The Indigo Lounge, 264 Tillson Ave. Tillsonburg, ON. (View Map); Fritzies Fries, 32 Perry St. Woodstock, ON. (View Map); Charles Dickens Pub, 505 Dundas St. Woodstock, ON. (View Map)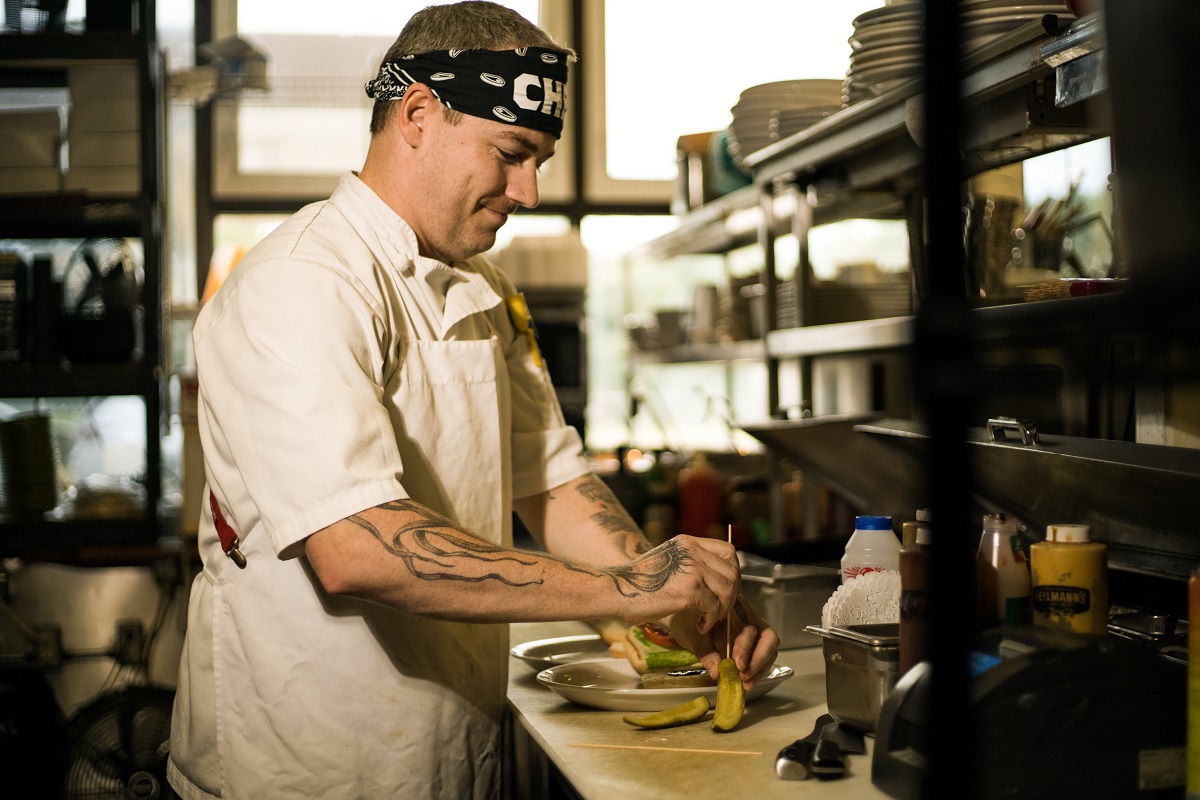 Of course, with all these fun activities, you're bound to work up an appetite! Oxford is home to plenty of family-friendly restaurants. In Ingersoll, Louie's Pizza & Pasta offers up a hearty menu for kids and adults alike. Enjoy everything from giant panzerotti (we dare you to split the mammoth as a family), pizzas, mac n' cheese and more! In Tillsonburg, the Indigo Lounge offers up healthy twists on your favs like their zucchini Pad Thai, delicious momos and keto-friendly pizzas. Enjoy a drink and a bite on the patio or one of their awesome events. Whether you want a sit-down meal or something quick in Woodstock, two great spots await.
Fritzies Fries has been a local fav for years. This retro fry stop has the bessssst French fries as well as delicious burgers, footlongs, ice cream and milkshakes to enjoy! Grab a fry or poutine and enjoy it together on the patio next to a great photo opp! Those looking for a traditional restaurant need to check out Charles Dickens Pub in Woodstock where classic British pub fare is the name of the game. Cozy up in this lovely restaurant or on the patio of the weather is nice for fish n' chips, out-of-this-world shepherd's pie or a grilled cheese sandwich among many other delicious menu items.
6. Camp
Where: Willow Lake Campground and RV Park, 595487 Oxford 59, Woodstock, ON. (View Map); Happy Hills Resort, RR#3 Rd. 92 923590 Embro, ON. (View Map); Pittock Conservation Area, 221 Pittock Park Rd. Woodstock, ON. (View Map); Wildwood Conservation Area, 3995 Line 9 St. Marys, ON. (View Map) Long Point Region Conservation Authority (various sites across the watershed)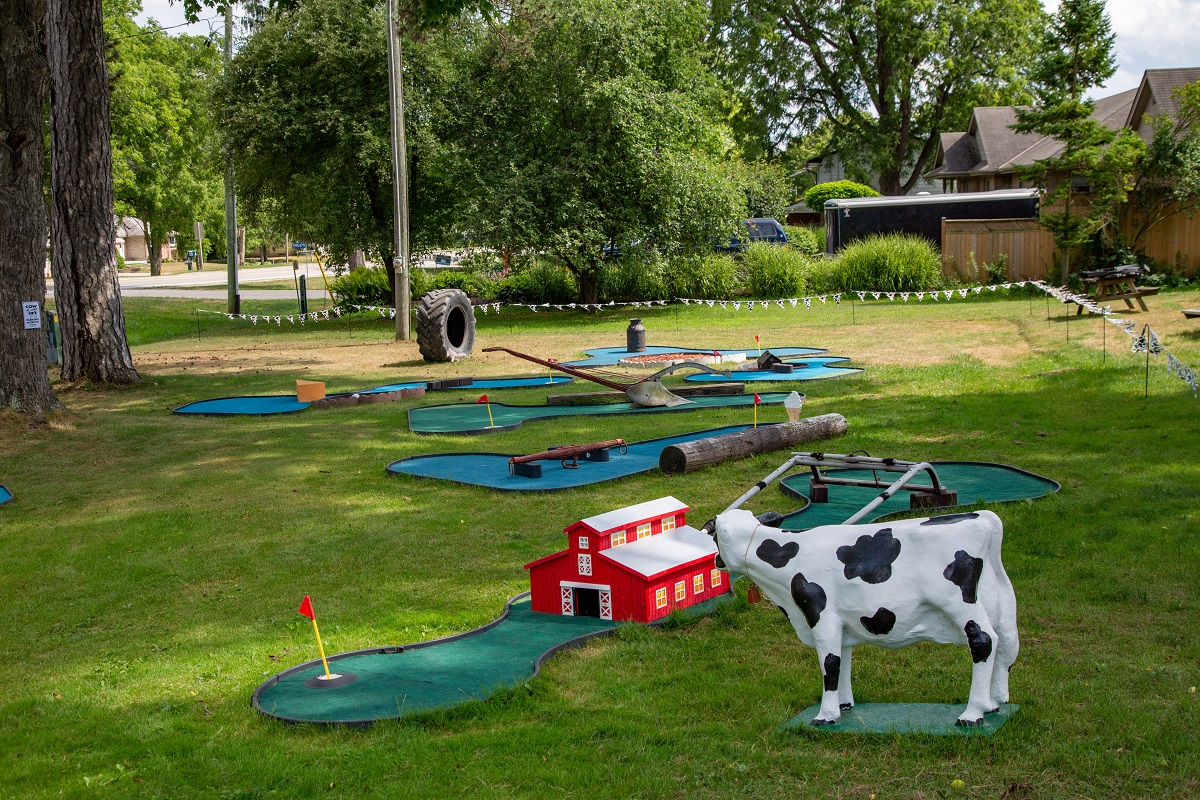 A fall camping trip with the kids? Sounds a little nutty considering they just got back into school but hear us out! Fall camping trips allow you to experience Ontario campgrounds at a quieter time when the air is a little chilly at night and colours begin to change putting on a spectacular show. Our area campgrounds run the gamut of options from pop-up tent camping to trailer spots, cozy cabins and more. Check out your options!
Stay the Night
Oxford is home to some wonderful family-friendly hotels. Book yourself into The Best Western or Holiday Inn Express in Woodstock or the Comfort Inn and Suites in Ingersoll for a family-focused establishment.
Trip Ideas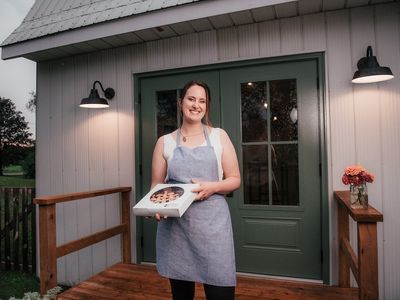 Discover ways to support local farmers and food producers around your Thanksgiving table this year. A...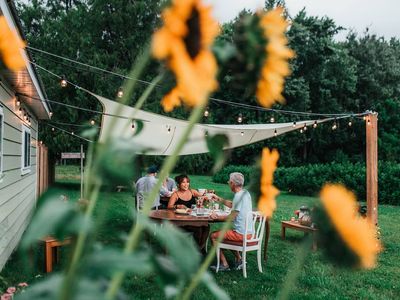 Fall is here and we've created the ultimate fall bucket list to get you out and exploring our beautiful...