The Oxford County Holiday Gift Guide 2021
From trendy clothes to unique, one-of-a-kind gifts, we love seeing what Oxford artisans, food producers and other local retailers come up with this time of year.
Each holiday season, we round up some of our fav local gift ideas to help you in your holiday shopping.
Discover our 2021 Oxford Holiday Gift Guide
Here are our top gifts for 2021. From finds for kids to the fashionista in your life to creative types and more, there's something for everyone. You can read the whole list or browse by category:
For the Person who Has it All
Have somebody on your list who is impossible to buy for? Somebody who runs out to the store and gets it for themselves? We hear you. The nice thing is, they probably don't have these experiences.
1. An Oxford Experience
Where: Browse all experiences
Price: Prices vary from $35-$274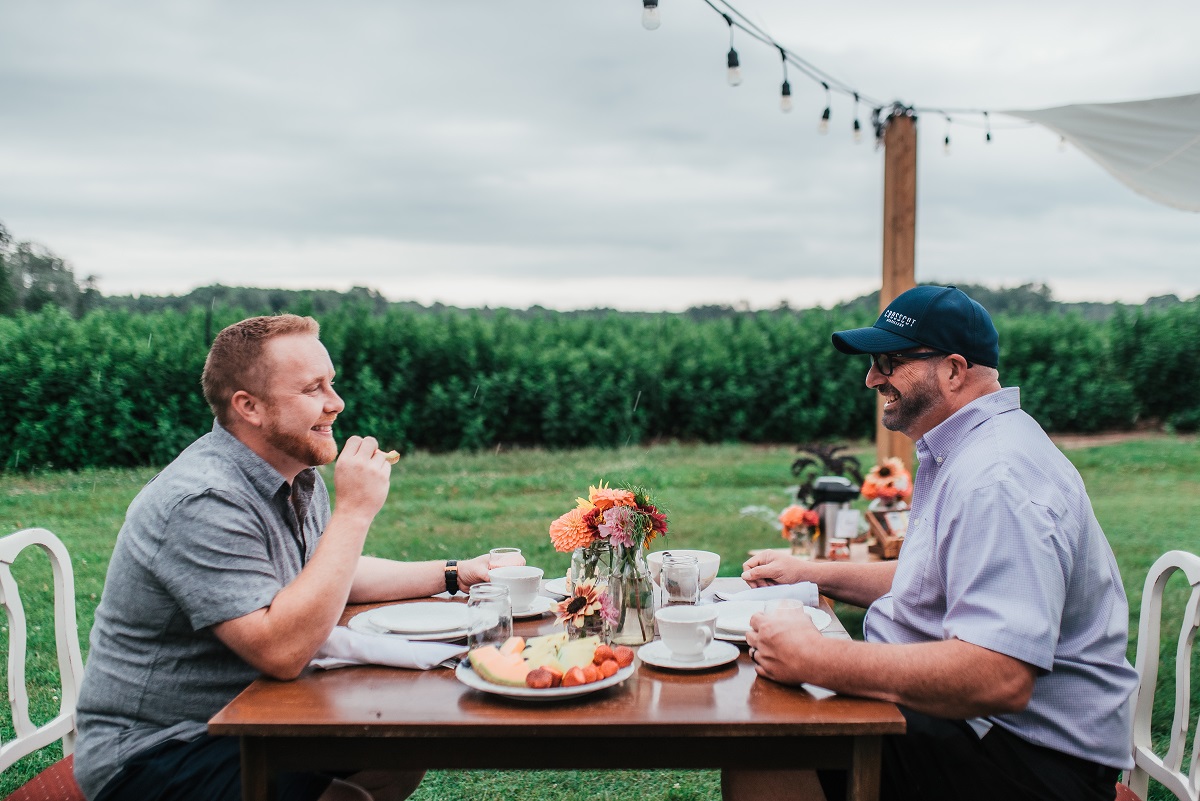 Give a giftless gift this year when you grab the one on your list a gift certificate for an Oxford Experience. Perfect for the person who already has it all, these gifts offer up unique quality time well spent with one of Oxford's many creatives.
You can find everything from a beautiful long table brunch using ingredients you harvest straight from the field to a DIY Charcuterie Board experience, paddling trips, roast-your-own coffee experience and so much more.
2. An Overnight Getaway
Where: The Elm Hurst Inn or Spruce Lea Gatherings
Price: Prices vary by group numbers, day of the week etc. See individual sites for details.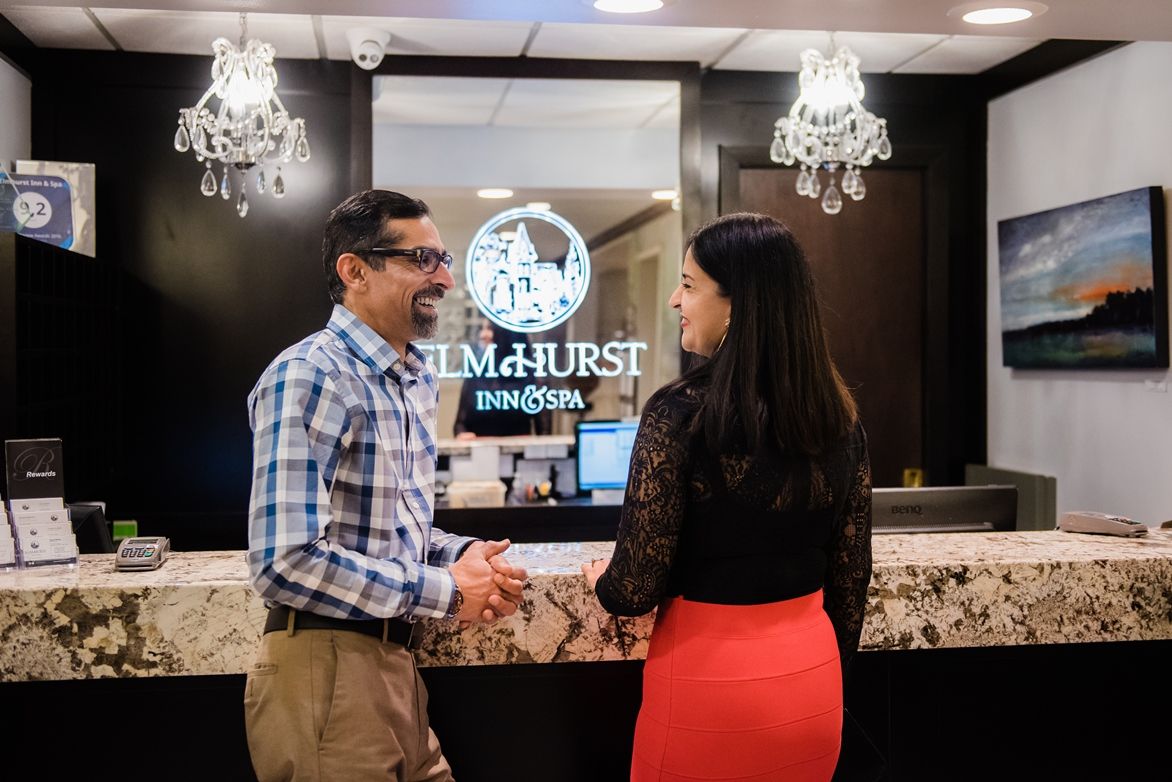 Nothing says "I love you" quite like an overnight getaway so why not plan one to Oxford? Whether it's for a parent, your partner or a friends' getaway, there's a way to celebrate each other in Oxford with a great stay.
Friends will love the Pajama Party Package at the Elm Hurst which includes eating gourmet pizza in your suite as you watch movies and enjoy a spa treatment.
Want more fun getaway ideas? Check out our rural packages for a few.
3. A Little Horseplay
Where: Transitions Equine Assisted Learning, 675671 16 Line, Innerkip, ON. (View Map)
Price: Prices vary based on group size and session. See pricing list.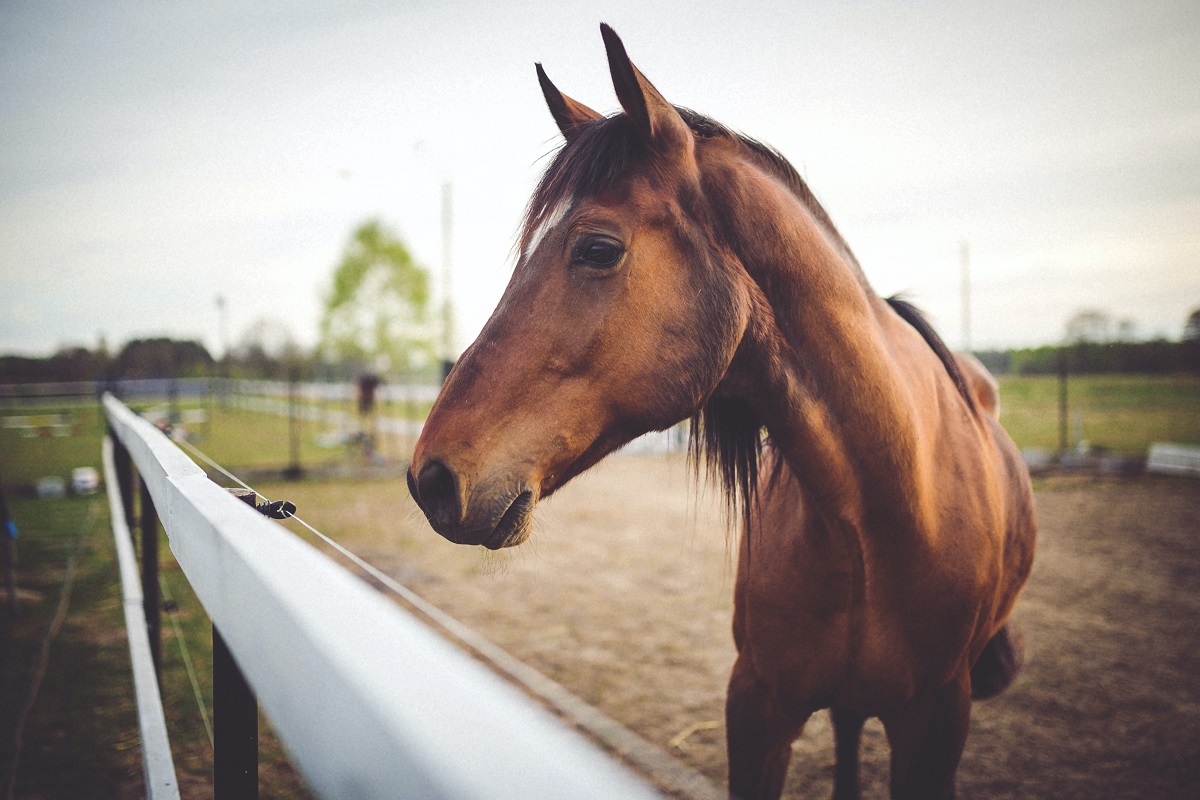 We're not horsing around! At Transitions Equine Assisted Learning, they offer many ways for you to learn to better communicate with the people in your life through…horses! Whether you're solving problems with your partner, enjoying a ladies' night or something else, it's sure to be a blast.
You can book their services or grab a gift card online!
For the Trend Setter
Have someone on your list who loves expressing themselves through their clothing and accessory choices? Great news. Oxford is home to unique retailers selling apparel sure to please. From chic necklaces to tees that express your love for local- you'll find it here.
4. An Oxford Fresh Tee from Thames River Clothing
Order: Order online from Thames River Clothing
Details: You can put this design on a hoodie, sweatshirt, t-shirt etc. Just pick what you want it on then select Oxford Fresh from the design dropdown!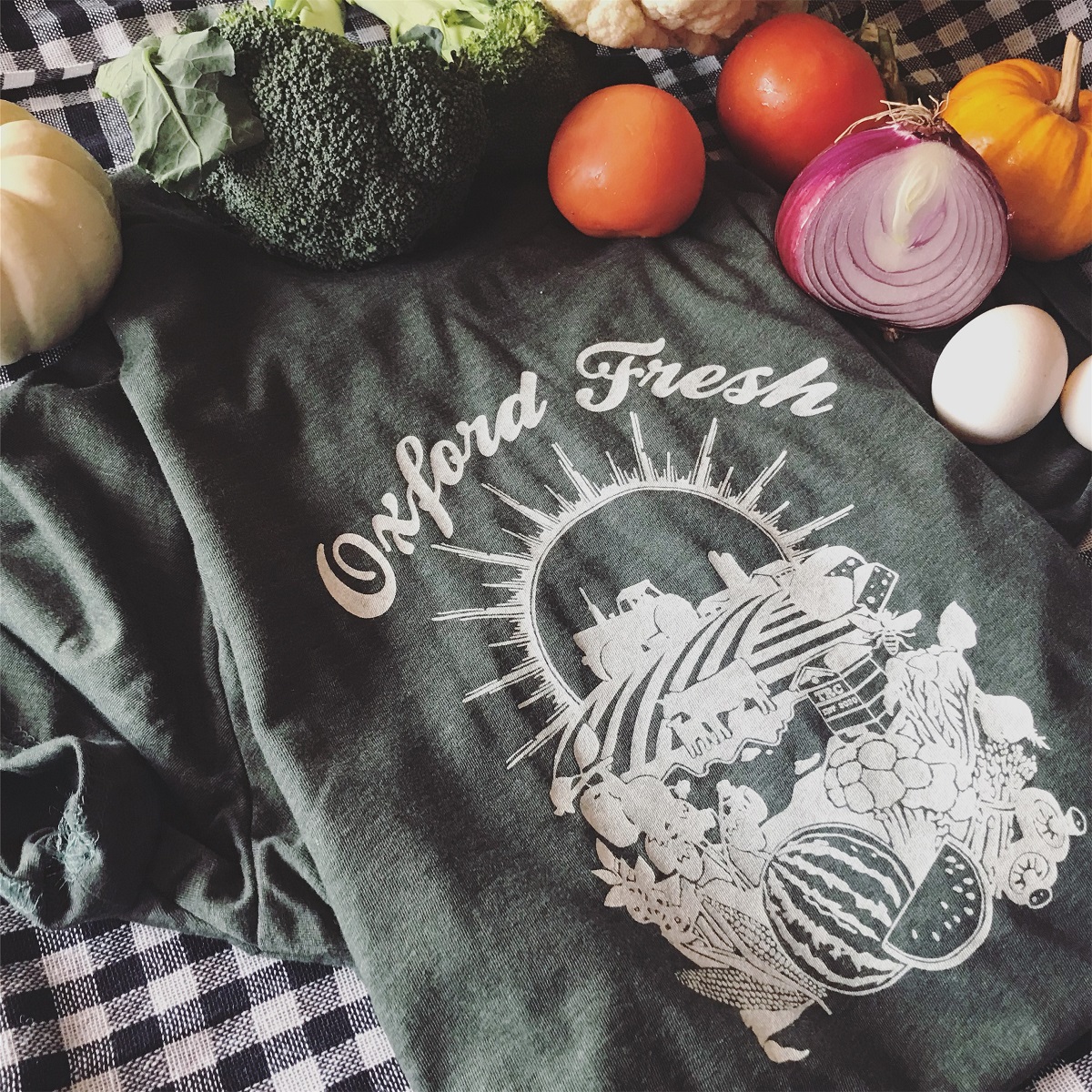 Celebrate the love for local food with this brand new tee drop from Thames River Clothing and our partner brand with Oxford County Federation of Ag, Oxford Fresh.
We had the pleasure of collaborating with Kelly from Thames River Clothing on this tee and we have to say, we think it would look pretty darn awesome wrapped up under the tree.
Shop Thames River Clothing's other great designs.
5. A Piece of Uber-Hip Jewelry
Where: Copper Rose Jewelry, Handmade by Crafted Arts Co. or Sun and Clay Jewellery
Price: Prices vary! See individual retailers for details.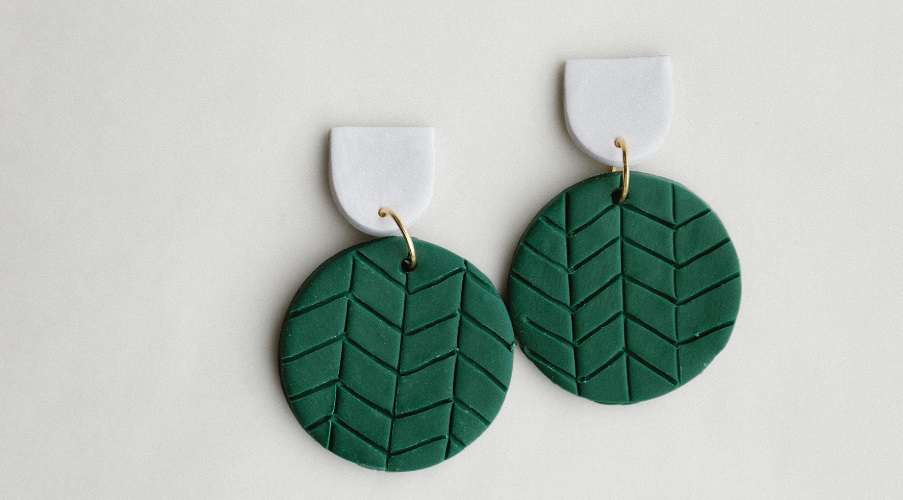 In 2020, we saw a bit of a handcrafted jewelry renaissance of sorts in Oxford County and we are NOT complaining.
Handmade by Crafted Arts Co. and Sun and Clay Jewelry specialize in beautiful polymer clay earrings that will punch up the fun factor in any outfit! Each brand has its unique feel so you can match whatever their aesthetic is.
Looking for a meaningful gift they'll cherish for years to come? Consider grabbing a necklace or ring from Coppery Rose Jewelry (all of their pieces except a few earrings are gold filled) where they specialize in stamped jewelry. This extra touch of personalization will go a long way with the person on your list.
6. A Locally-Designed Hat
Where: Ponyback Hats, an online retailer; Noble North Co. online or Fridays and Saturdays at 29 Woodstock St. S. Tavistock, ON. (View Map)
Price: Ponybacks range from $49-$54 and Noble North ranges from $42-$50.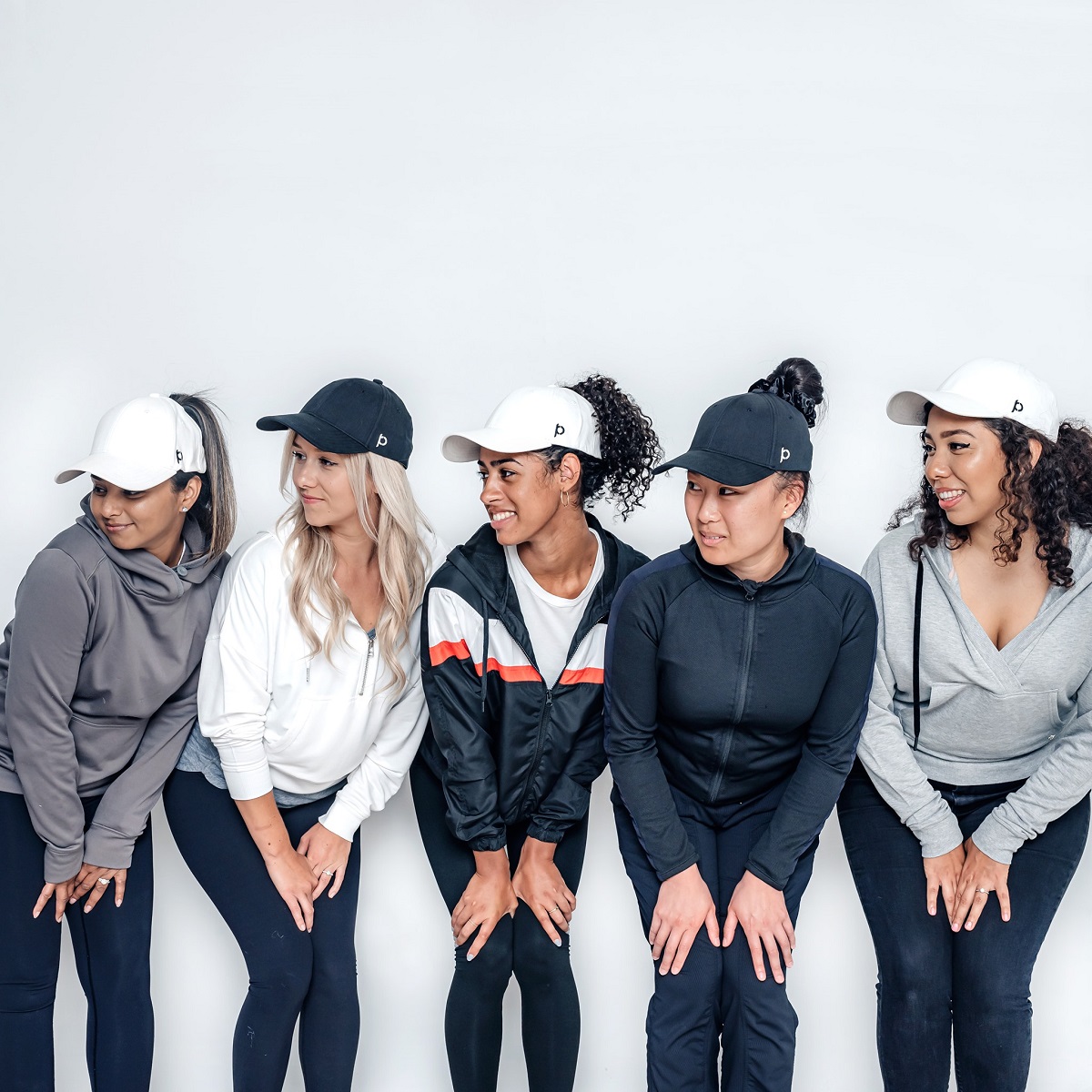 Two hat makers (fun fact: the fancy term for them is milliner) call Oxford County home and they're equally cool.
In Tavistock, Noble North Co. makes fitted and snap-back hats adorned with vibrant patches and classic colour schemes. We love their Timber Collection of hats, as well as their Lake Paddles, fitted hats.
Want to keep building on that aesthetic? They also create tees and hoodies for both adults and kids.
Ponyback Hats (also based out of Tavistock but selling online only) represent a hat revolution for ponytail wearers. With a slit in the back of the hat, the wearer can decide to slide their ponytail through it.
Then, when not wearing one, the hat just looks like a normal, closed-back hat. Stylish and functional, they're great for everyday wear and sweaty pursuits!
For the Creative Mind
Getting creative doesn't have to be tricky. These gifts will serve to inspire those on your list whether they love music, art or just a new project to tackle.
7. Vinyl
Where: The Record Works, 399 Dundas Street Woodstock, ON. (View Map)
Price: Prices vary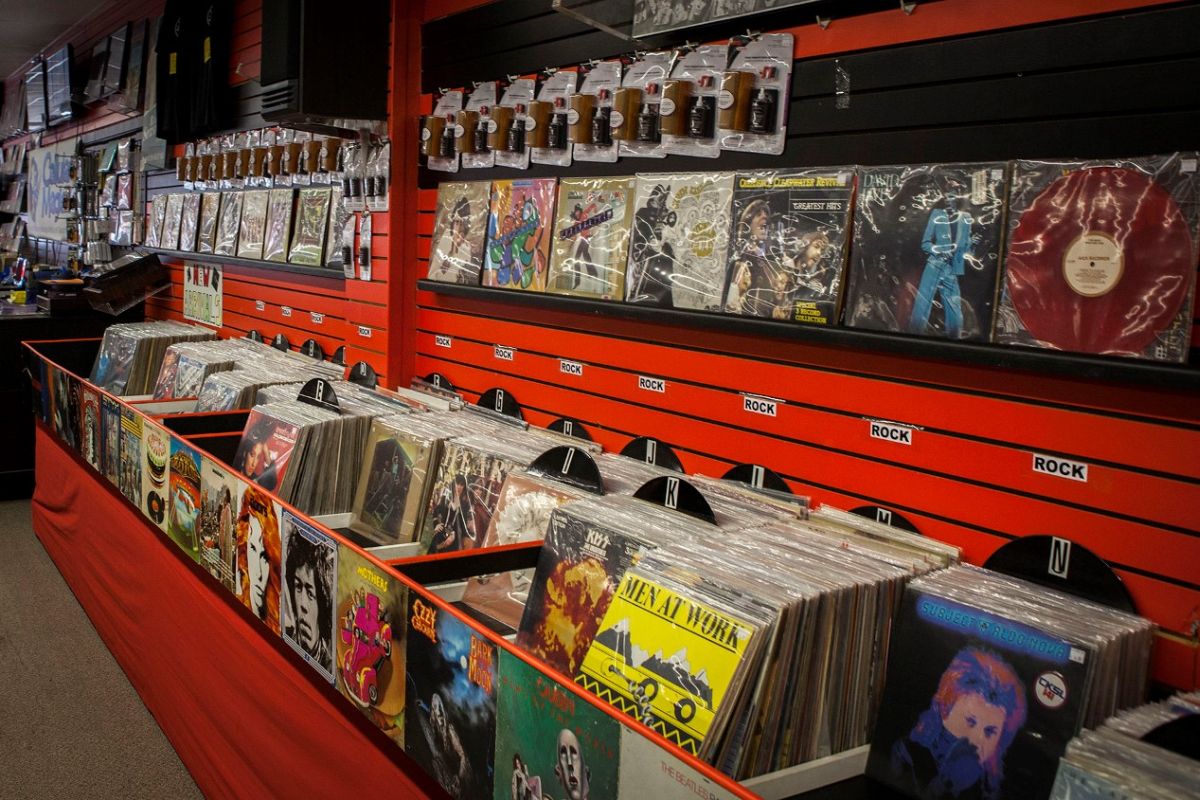 You know how the poem goes:
Roses are red; violets are black. Skip the bouquet and grab me a stack.
Right? Something like that. Either way, every year we add vinyl back onto our holiday gift guide because it really is the gift that keeps on giving.
Bad day? Listen to some vinyl. Good day? Vinyl. Tired? Vinyl. Excited? Vinyl.
You get it.
This year, grab the audiophile on your list some of their favourite albums on vinyl from the Record Works in downtown Woodstock. They carry both new and used vinyl in a huge variety of genres and also have a great selection of bootlegs and rare releases so you're sure to please the music lover you're shopping for.
Not sure where to start? Grab a gift card or ask the staff for a recommendation!
8. A calendar that inspires
Where: Online from Aggie Armstrong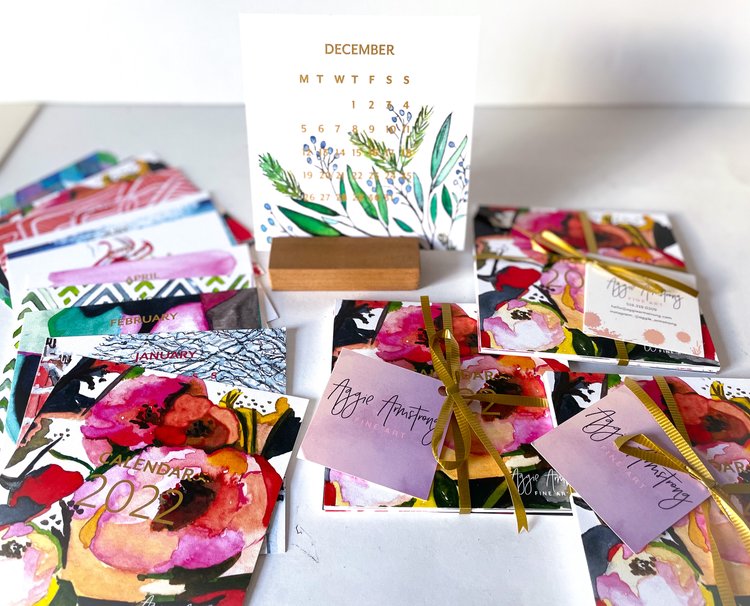 The New Year just got a whole lot more stylish with this desk calendar from Aggie Armstrong. Featuring pieces of Aggie's original art, we love the bright florals and the way it livens up any workspace.
9. A DIY Workshop Project
Where: Kintore Custom Hardwoods, 155999 15th Line, Kintore, ON. (View Map) and Workshop Supply Inc. 100 Commissioner St E, Embro, ON. (View Map)
Price: Prices vary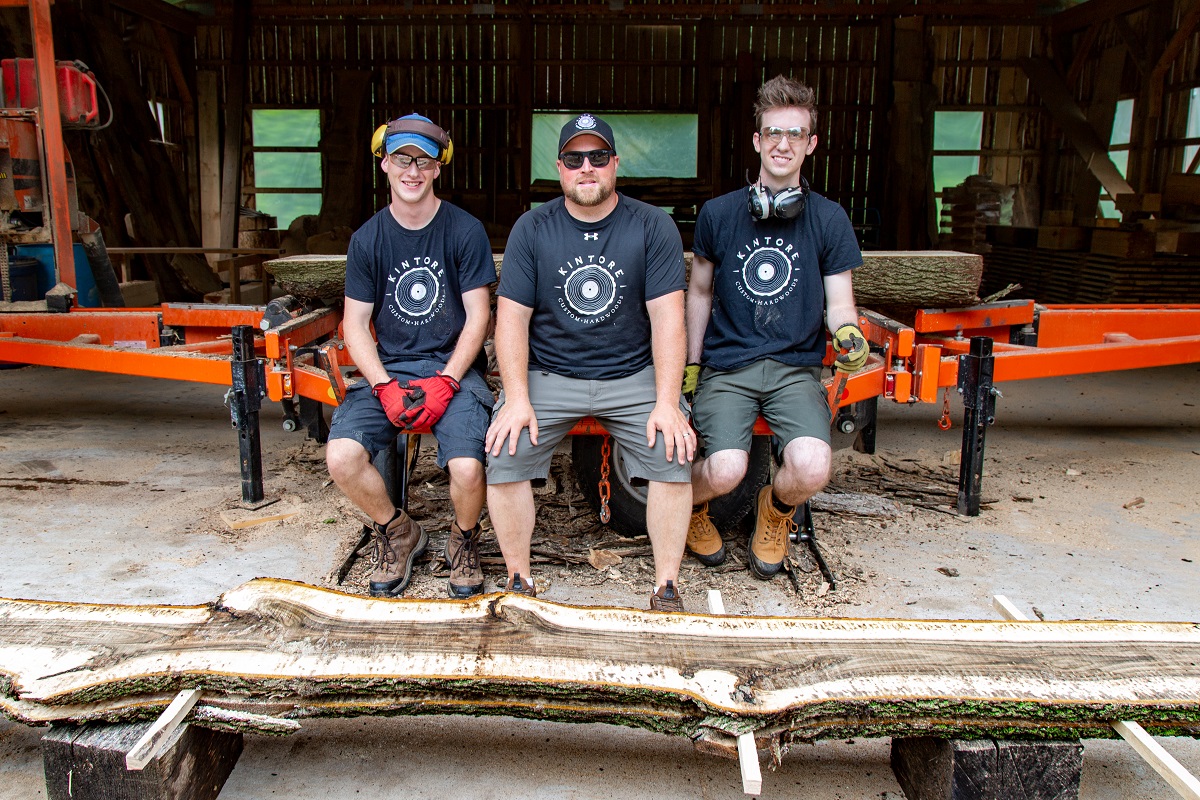 Have a woodworker or a person who loves a new project on your list? Head to Kintore Custom Hardwoods or Workshop Supply Co. took to get them all the materials they'll need to get started on their next project! The staff are incredibly helpful so be sure to ask them for their opinions or provide them with any questions you have.
10. A Personalized Pet Portrait
Where: twa.studio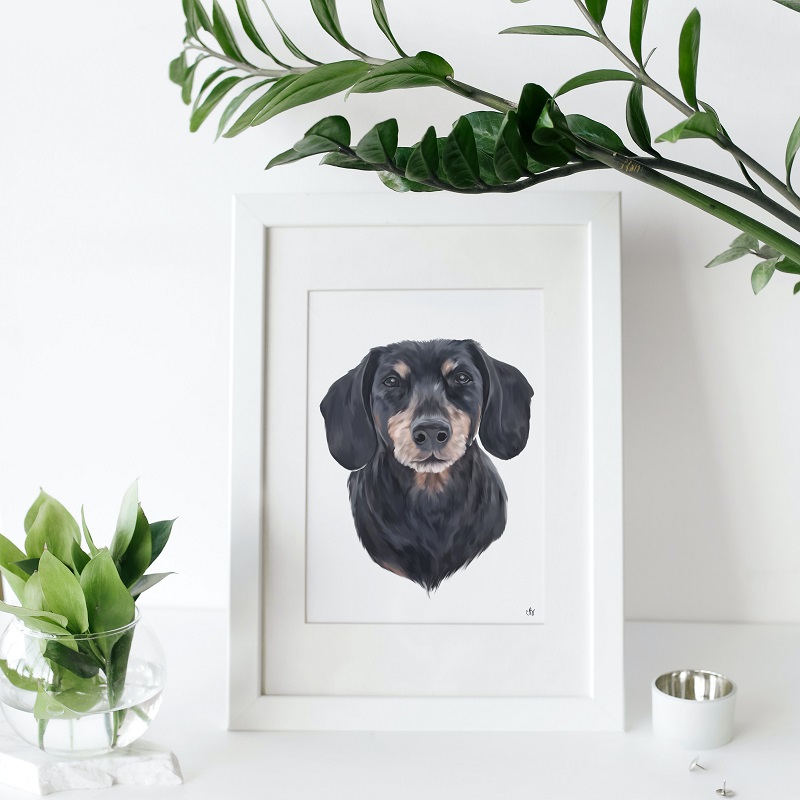 Have somebody who loves their pooch? We all do! These personalized pieces of digital art by local artist Corryn Bamber are sure to please! Corryn will capture their pet in all their goofy glory and you'll get bonus points for being extra thoughtful. We love the many options for the finished product including prints on canvas and digital deliveries. Want to commemorate their home or a special place instead? That's an option too!
For the Eco-Conscious
We're over the plastic wrap, cheap gifts that break and all the waste that comes along with the holiday season. Luckily, we have some gift ideas you can feel great about!
11. A Gift Basket from Fair/Square
Where: Fair/Square, 475 Dundas St. Woodstock, ON. (View Map)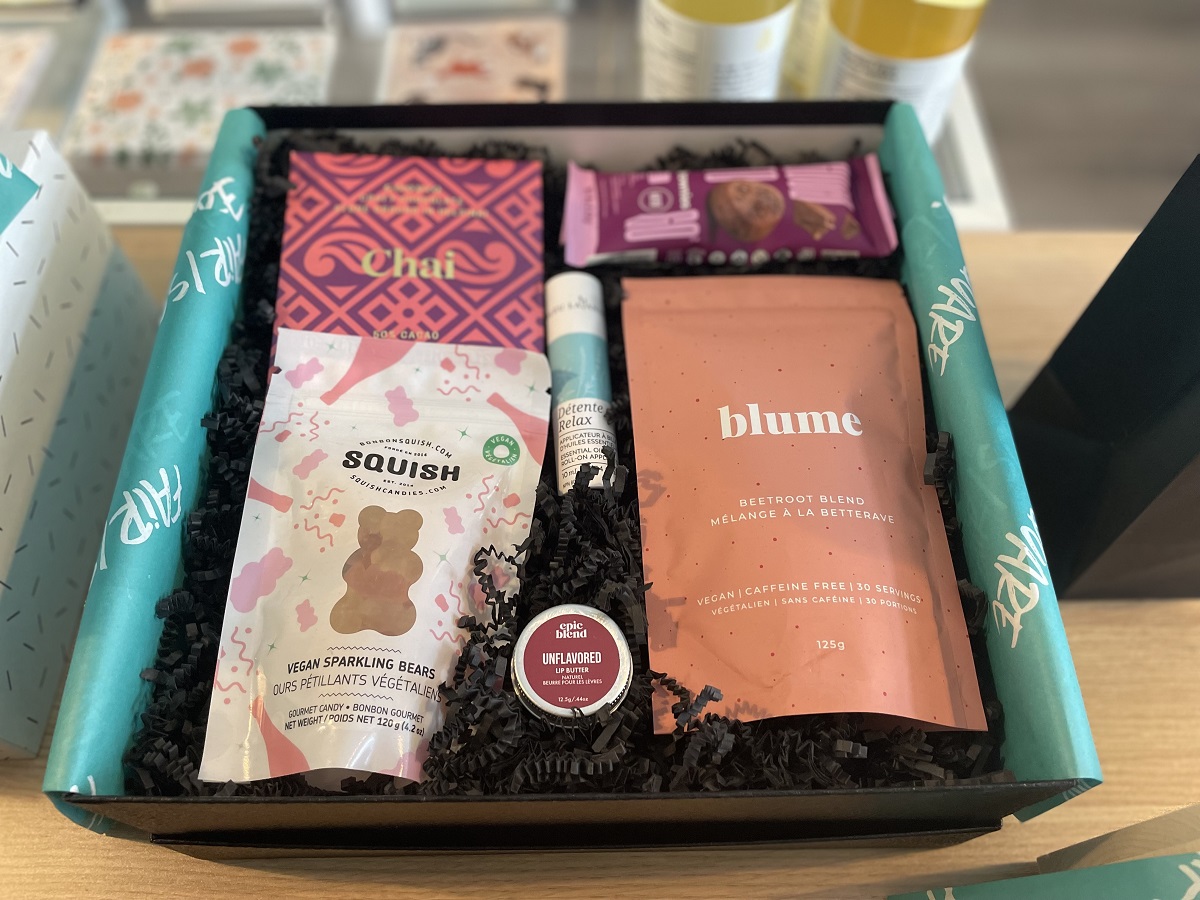 In downtown Woodstock, Fair/Square specializes in all things vegan! Their shop is filled with plant-based treats, beautiful skincare products, vegan leather bags and so much more. Pop in and pick a few favourite treats (or have them curate ahead of time for you) to create the perfect gift basket. They'll wrap it up beautifully and plastic-free so the earth-warrior on your list will be pleased and excited.
Have a relative or friend that doesn't live in Oxford who you won't see this holiday season? Fair/Square also ships!
12. A Waste-Free Cleaning Kit (or another kit)
Where: Jarful Local Refillery, 9 Light St. Woodstock, ON. (View Map)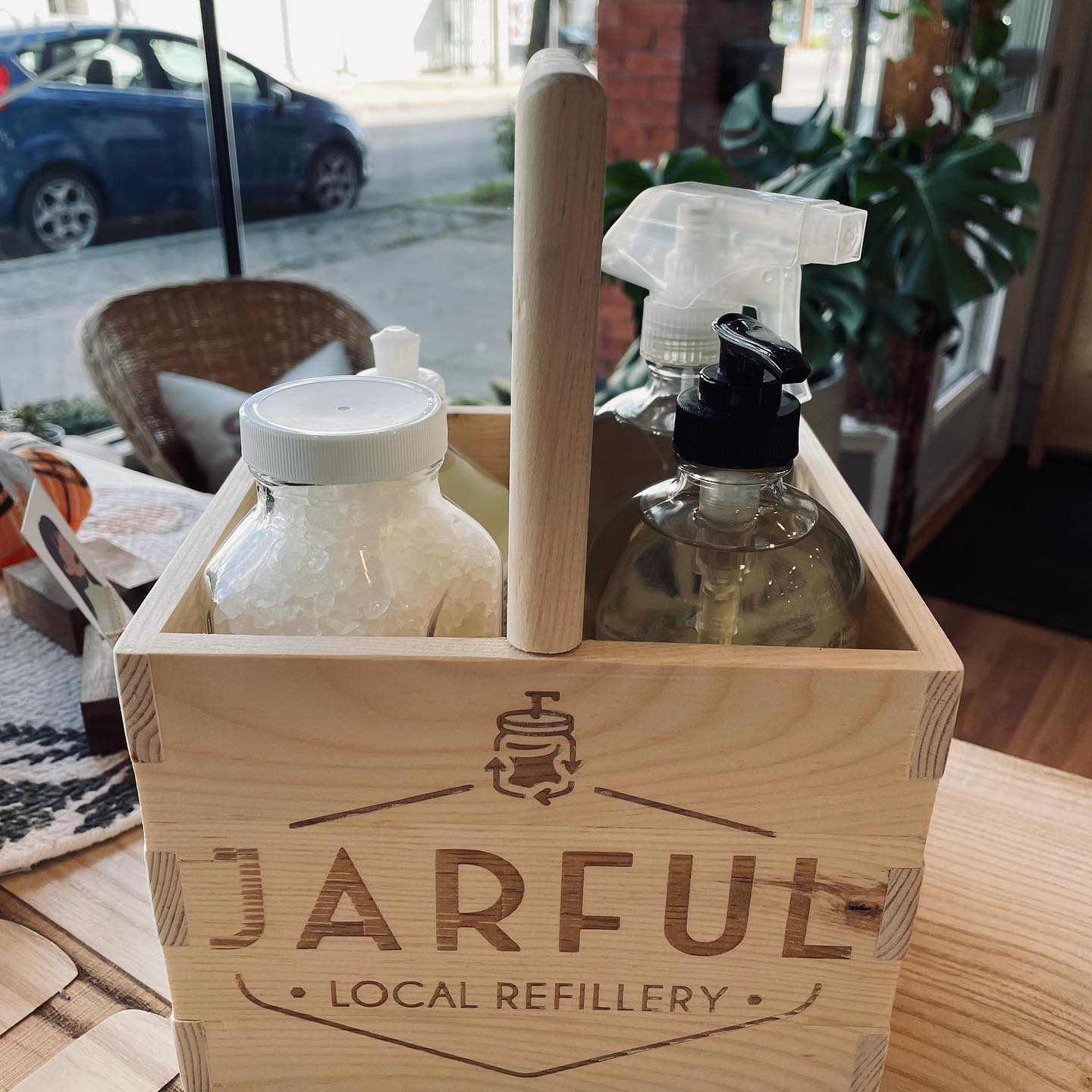 This holiday season, grab the eco-conscious person on your list an adorable cleaning caddy filled with refillable products from Jarful Refillery! They have loads of products from cleaning solutions to detergents, soaps and more.
Not into the cleaning kit? No worries! Jarful also stocks refillable shampoos and conditioners, skincare, nail polish, makeup and SO much more. Pop in and see what you like then curate your own kit.
Most Importantly
We hope you have a wonderful holiday season and that these gift ideas add a little bit to the magic. Most importantly though, we hope you are surrounded by those you love!