The 2021 Oxford Giftless Gift Guide
Let's start with a question. What the heck is a giftless gift guide? Well for the person who has it all, a giftless gift is the gift of time well spent. That can mean participating in a unique experience with a farmer, learning the tricks of watercolour with a local artist or even roasting your batch of coffee alongside a talented local roaster.
With endless possibilities, this list is a great place to start. Some are experiences you can book now and others are gift certificates to use later! For example, we wouldn't expect you to picnic in a blueberry patch in January but you may want to craft some beautiful holiday decor in November.
Discover Our Round-Up of Giftless Gifts to Give in Oxford County this Year
Check out this list of giftless gifts to buy for the person on your list who already has it all. Don't feel like reading this whole thing? We get it. Skip ahead.
Tree to Table
Where: Ottercreek Woodworks, Tillsonburg, Ontario
When: Seasonal bookings (they sell out quickly!) so book early or give a gift card anytime
Perfect for: The nature enthusiast or foodie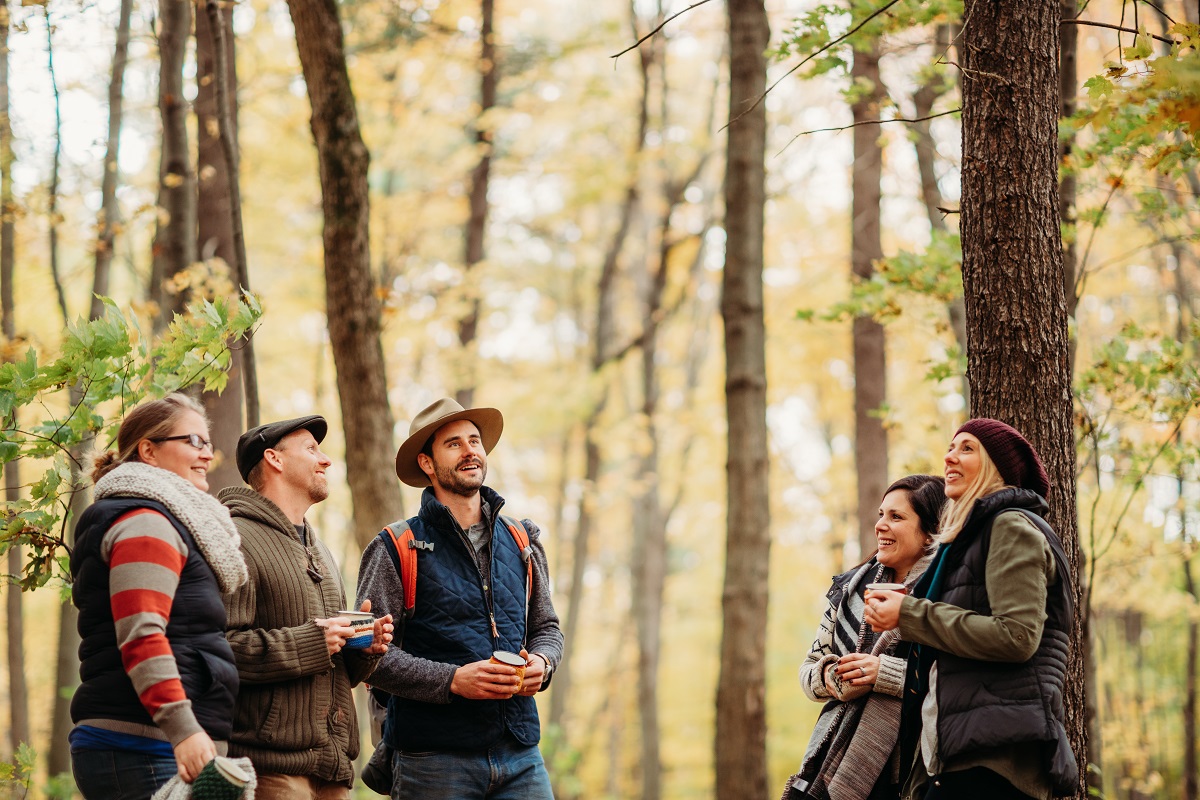 You'll leave this experience with a new appreciation for the forest and Mother Nature. Start your day around the fire with woodworker David Schonberger before heading out on a guided forest walk.
David will point out all kinds of things you may not have noticed about the forest before: animal markings, odd knots in trees and unique plants to the Carolinian Life Zone.
After your walk, head back to David's cozy woodshop here he'll lead you through the steps of creating your artisan charcuterie board using a few of his grandfather's tools as well as his own. You'll be amazed what you can create with your own two hands!
Finally, share a traditional charcuterie feast of local fare like David's family has been doing together for generations. Enjoy a great meal with those you love and discover the terroir of Oxford County.
Roasting Lab
Where: Early Bird Coffee, Woodstock, Ontario (View Map)
When: Year-round, Thursdays, Saturdays and Sundays, email info@earlybirdcoffee.ca or call 519-532-3127 to book your spot or purchase a gift card.
Perfect for: date night, co-workers, coffee lovers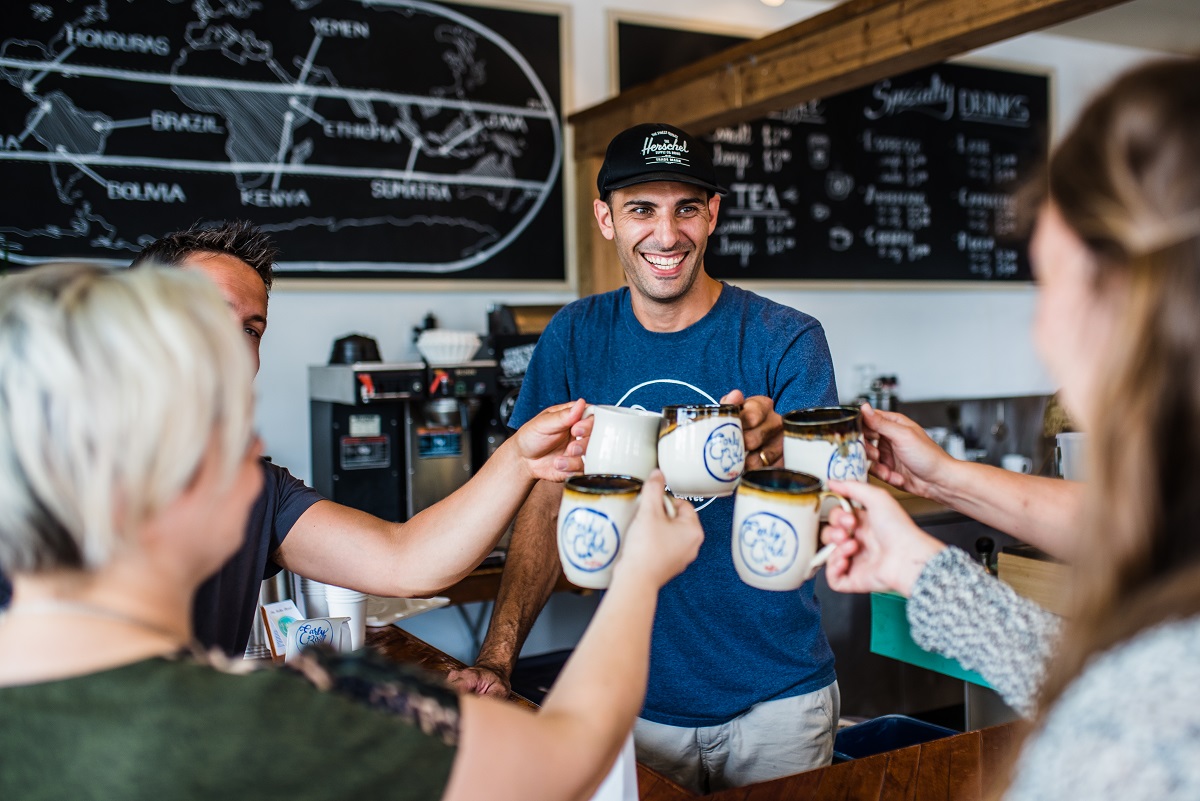 Join Elio Caporicci of Early Bird Coffee in their Roasting Lab Experience. Elio will greet you with freshly baked goodies from a local baker as you pull up a stool to the counter in front of Early Bird's roaster.
Next, Elio will lead you through a guided tasting flight of Early Bird's different roasts. Sip and nibble on the treats as you learn about the growing regions of the beans they use, where they source from and how the climate impacts the flavour of the final cup, similar to a glass of wine.
Finally, you select your favourite roast as a group and watch as Elio prepares it before you. He'll explain each step along the way and then you'll pack it up to bring home with you. As you sip through cold winter days, we hope it will remind you of your time in Oxford!
A Cut-Your-Own Bouquet Experience or Holiday Decor Workshop
Where: Makkink's Flower Farm, Tillsonburg, Ontario (View Map)
When: Late summer-early fall for cut your bouquet, November and December for holiday workshops, book your spot online or purchase a gift certificate
Perfect for: parent-child duos, groups of friends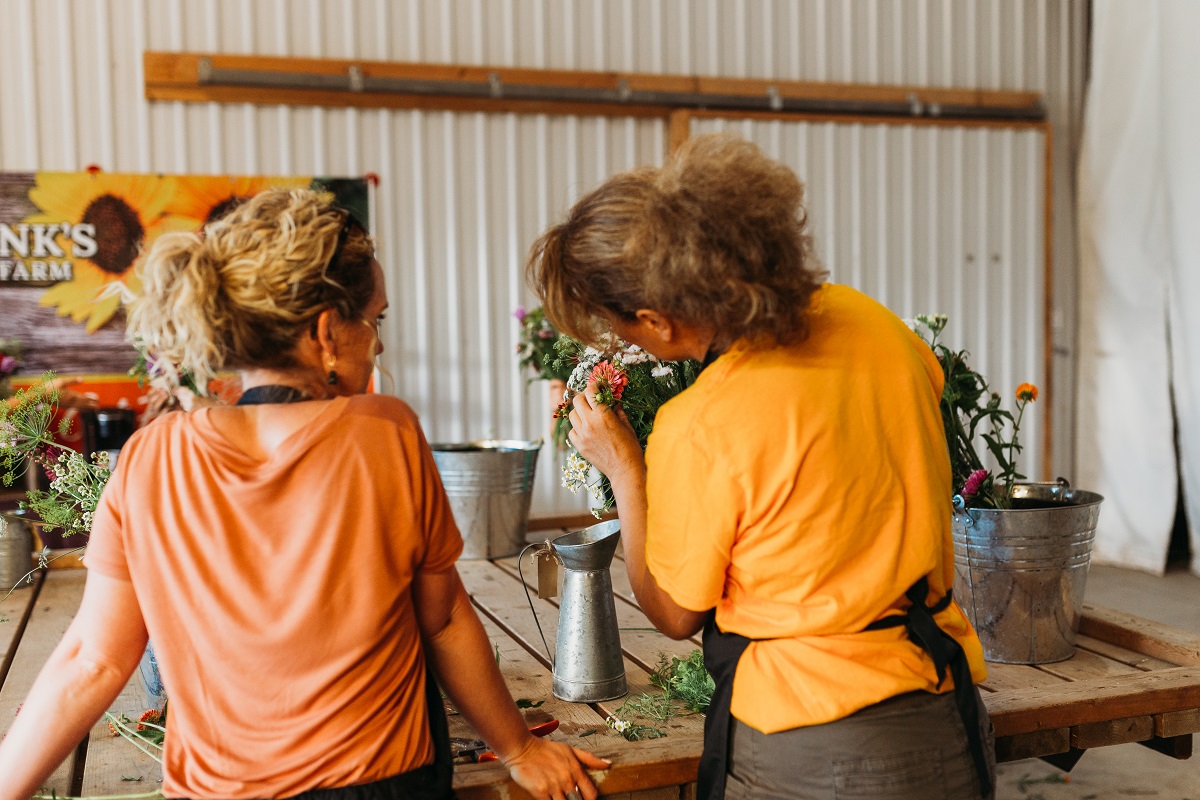 Hilde Makkink aka The Sunflower Lady is known in Oxford County for creating beautiful bouquets using flowers she grew on her farm.
This year, give the nature-lover on your list a chance to learn from Hilde in a flower farm experience. Those looking to do a pre-holiday get-together will love her holiday arrangements workshops that make the perfect festive gift. Participants can choose from several holiday arrangements to make as Hilde guides them through the steps and they sip warm drinks and nibble on treats beside the fire.
Looking to pick up a gift they can use next year? A gift card towards Makkink's can also be used in late summer to early fall went the farm is in full bloom. Hilde's Cut-Your-Own Flowers Experience allows visitors to head out into the flower field to cut their own bouquet of pretty posies that range with the season and include everything from her signature sunflowers to zinnias, dahlias, strawflowers and so much more.
Picnics in the Patch
Where: Berrylicious Fruit Farm, Woodstock, Ontario (View Map)
When: Late summer-early fall, book your spot online when in season or purchase a gift certificate
Perfect for: Grandparents and grandchildren, small families, groups of friends and couples (there's a different basket for every group)!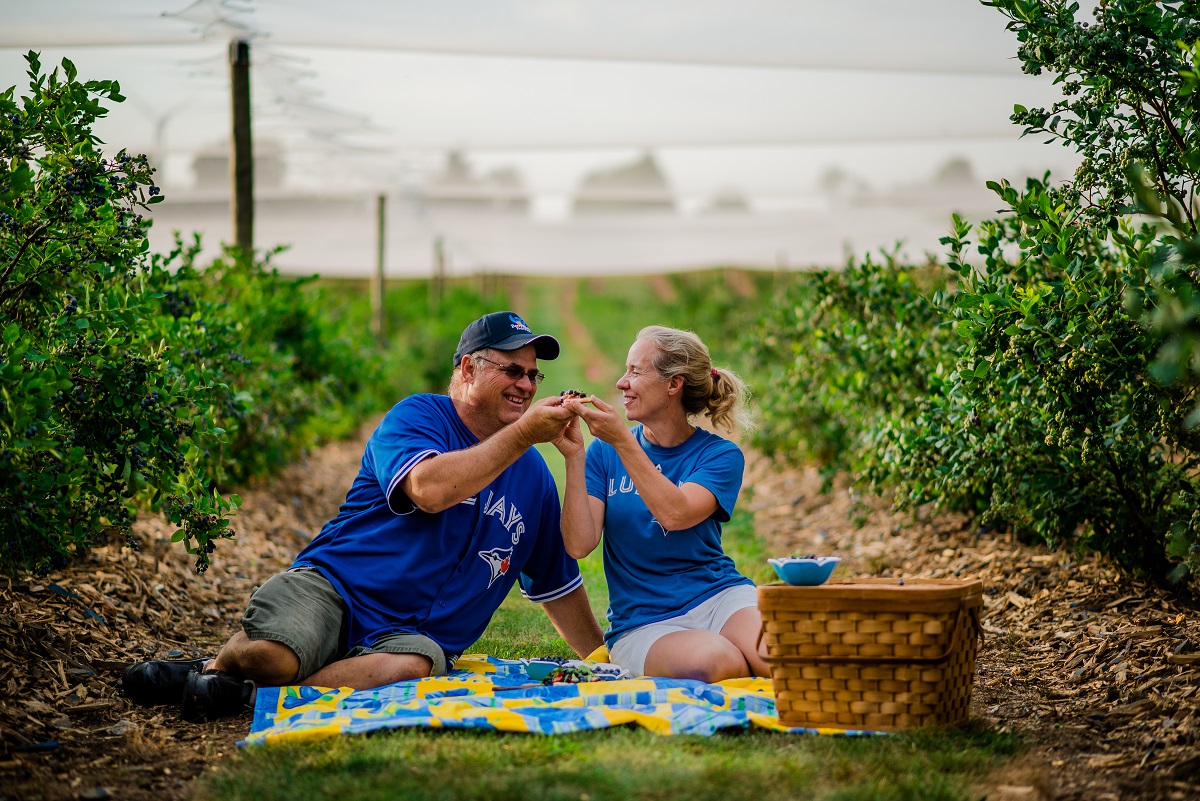 A gift card for a picnic in the patch experience at Berrylicious Fruit Farm may just be the slice of summer your giftee has been waiting for under the tree! When you grab them this experience, you'll be able to choose from four different baskets suited for families, couples, friends or just having some snacks in the blueberry patch!
This experience not only comes with a stocked picnic basket of local goodness and lots of blueberry-forward treats but also includes time picking their own berries to bring home with them.
Sunset Campfires
Where: Snyder's Family Farm, Blandford-Blenheim, Ontario (View Map)
When: Book your spot for the holiday season!
Perfect for: Families and friends looking to reconnect over good food, city dwellers in need of a little outdoor space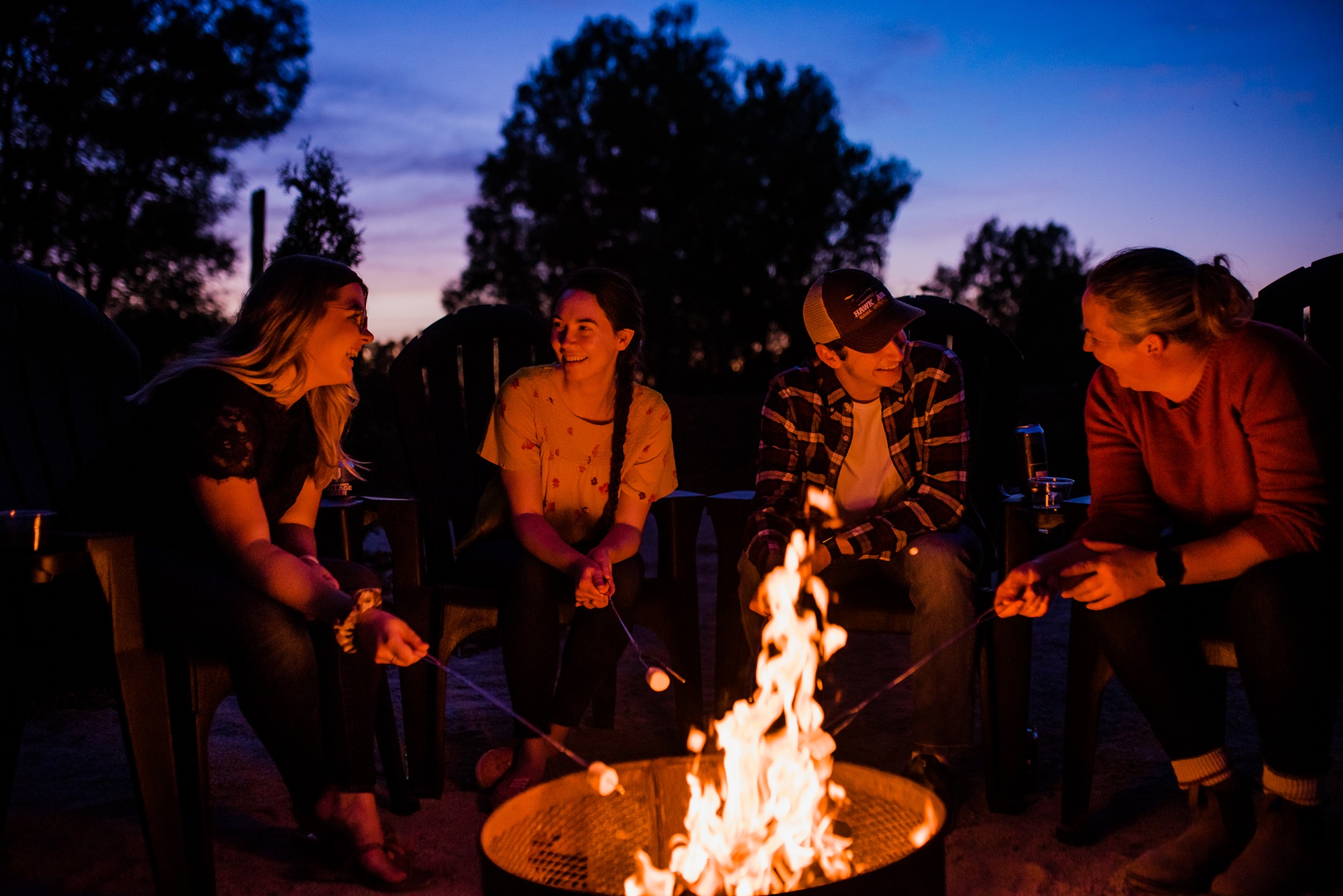 Snyder's Family Farm's award-winning VIP Campfire experience is back for the holiday season! Grab the ones you love for an unforgettable time as you gather around your own private campfire pod at Snyder's and make some s'mores. You can also order pizza, nachos, Ontario beer and wine, artisanal s'more kits, hot dogs and baked goods to your site if you're feeling extra hungry!
Those with kiddos should check out the gift barn to meet Santa (and perhaps you'd like to do a little holiday shopping in there too). Snyder's has cut-your-own Christmas trees so you can snag the perfect tree for the festive season!
Soap & Solace Experience
Where: Wild Comfort Body Care, Woodstock, Ontario (View Map)
When: Year-round, get more info and contact the soapmaker
Perfect for: The one with a hectic schedule, multi-generation families, groups of friends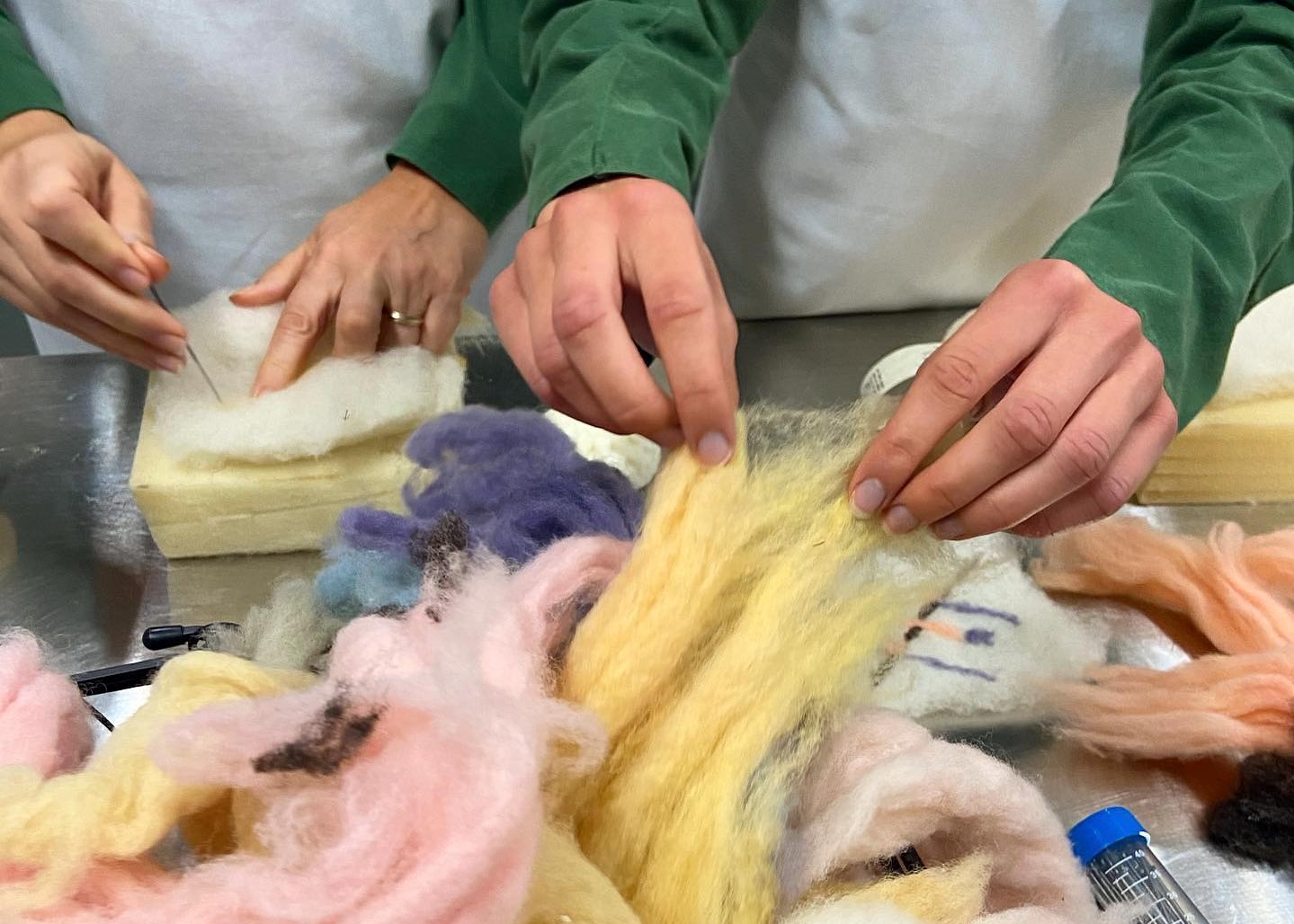 Help the one on your list tap into their creative side in the Soap and Solace Experience with Danielle Paluska. They'll get to create a batch of soap to age, cut and bring home with them as they learn the science of soap making.
Danielle will lead them through the process of creating the base and then they'll select the scents and colours they're most drawn to using natural ingredients. How does a grassy green lemon verbena soap sound or perhaps a bergamot and mint combo? Whatever your style, you'll love the creative process and the outlet it provides.
Chef's Table
Where: SixThirtyNine, Woodstock, Ontario (View Map)
When: Thursday-Saturday evening, call to book or reserve online
Perfect for: foodies, date night, celebrations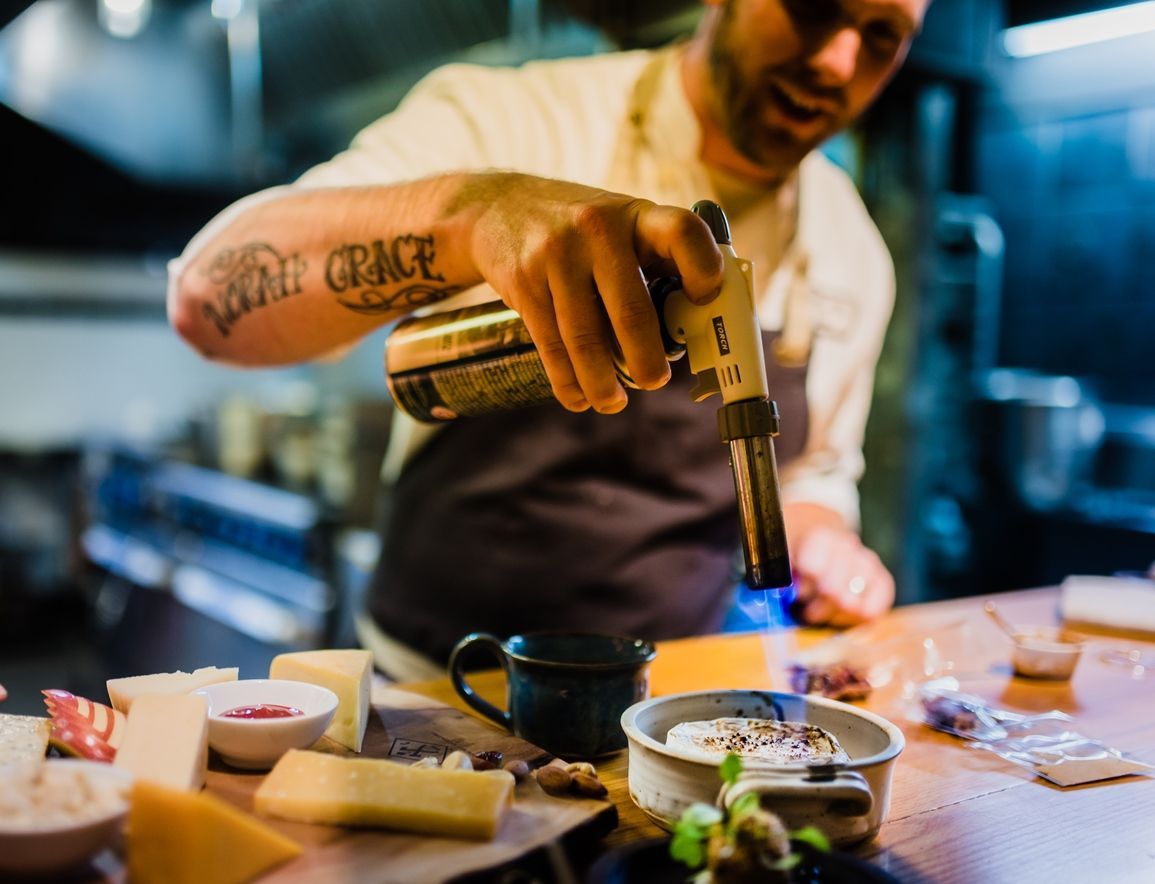 Gourmet goodness abounds! Reserve a seat for SixThirtyNine before the holidays or in the new year (note SixThirtyNine generally shuts down for a while in January), at the Chef's Table.
The one on your list will get to see their plate being brought together as they pull up a chair to the bar table in the kitchen. Watch as the chef and his team go to work, have a few special tastes along the way and all in all enjoy a delicious, farm-to-table meal inspired by the seasons' freshest, local ingredients.
An Outdoor Experience with Grand Experiences Outdoor Adventures
Where: Several routes throughout Brant County, Waterloo Region and Oxford County
When: Different tours are available throughout the year, check online to see what's available and book or grab a gift certificate
Perfect for: Adventure lovers, nature enthusiasts, anyone who loves to be outside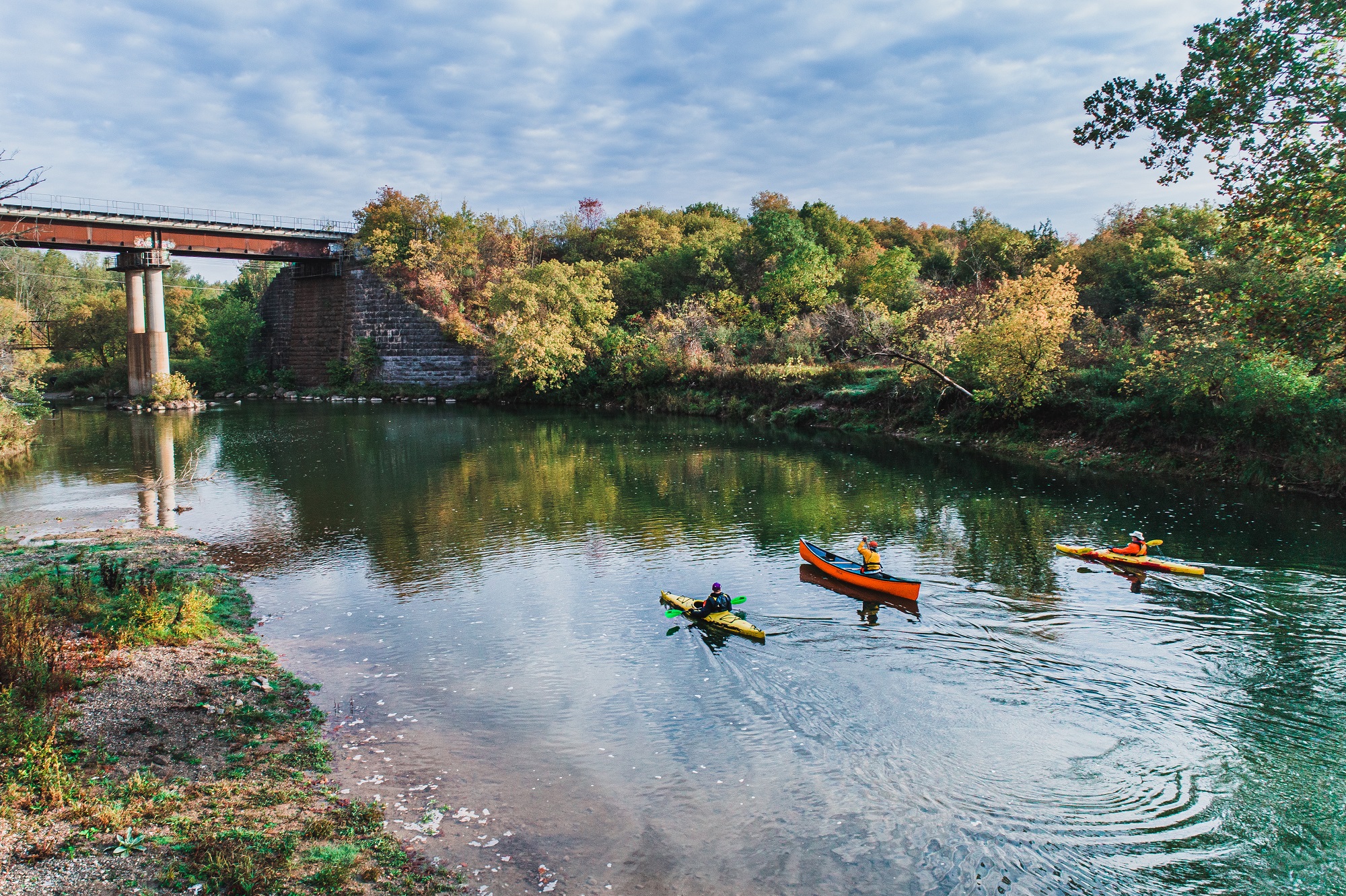 You'll never believe the outdoor adventures to be found in Southwestern Ontario until you go on a guided trip with Grand Experiences Outdoor Adventure Company. This gift is perfect for those looking to get outdoors and bolster confidence in their paddling, hiking or cycling.
Grand Experiences offers everything from white water rafting to paddling forgotten rivers and hiking through snow-covered forests and ending with a belly-warming chilli cookout. Whatever their desire, you can find the perfect adventure for them and book now for the coming year.
Harvest Brunch
Where: Thames River Melons, Innerkip, Ontario (View Map)
When: This experience runs Monday-Saturday in the fall, book online or grab a gift certificate
Perfect for: Groups of friends reconnecting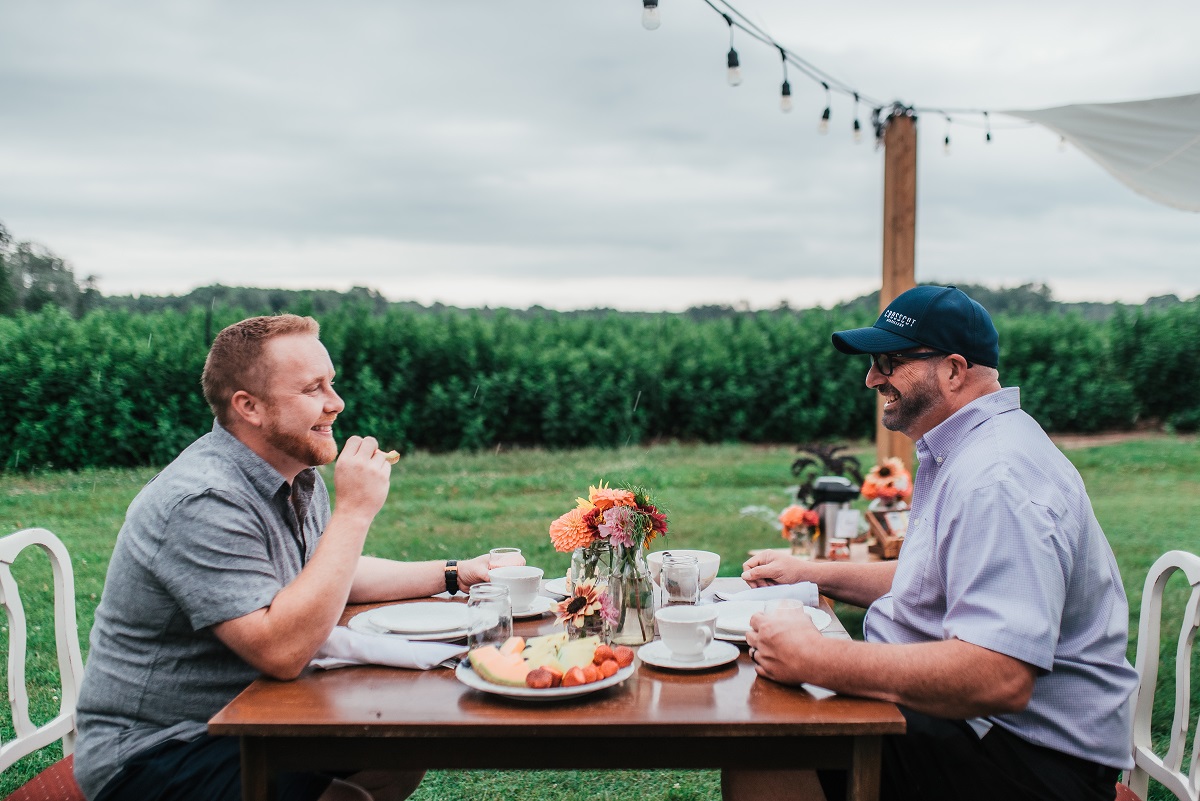 A gift certificate for Thames River Melons' Harvest Brunch Experience makes the perfect gift!
This brand new experience pairs visitors up with the farmer and registered dietician, Alex Chesney, of Thames River Melons to create an unforgettable long-table brunch together. You'll start by collecting eggs as well as picking a plethora of delicious veggies from their pick-your-own veggie patch.
Next, you'll head back to the on-site farm kitchen where together with Alex you'll make a simple frittata and oven-roasted potatoes using what you harvested.
Finally, sit down outside on the farm or if the weather is poor, inside Thames River Melons' brand new event space for a delicious brunch topped off with fresh baked goods, local coffee and fresh fruit grown on the farm. With loads of delicious surprises along the way, it's the gift that keeps on giving!
Udderly Ridiculous Experiences
Where: Udderly Ridiculous Farm Life, Bright, Ontario (View Map)
When: Udderly Ridiculous has a huge suite of experiences to choose from, browse and book them online
Perfect for: Groups of friends reconnecting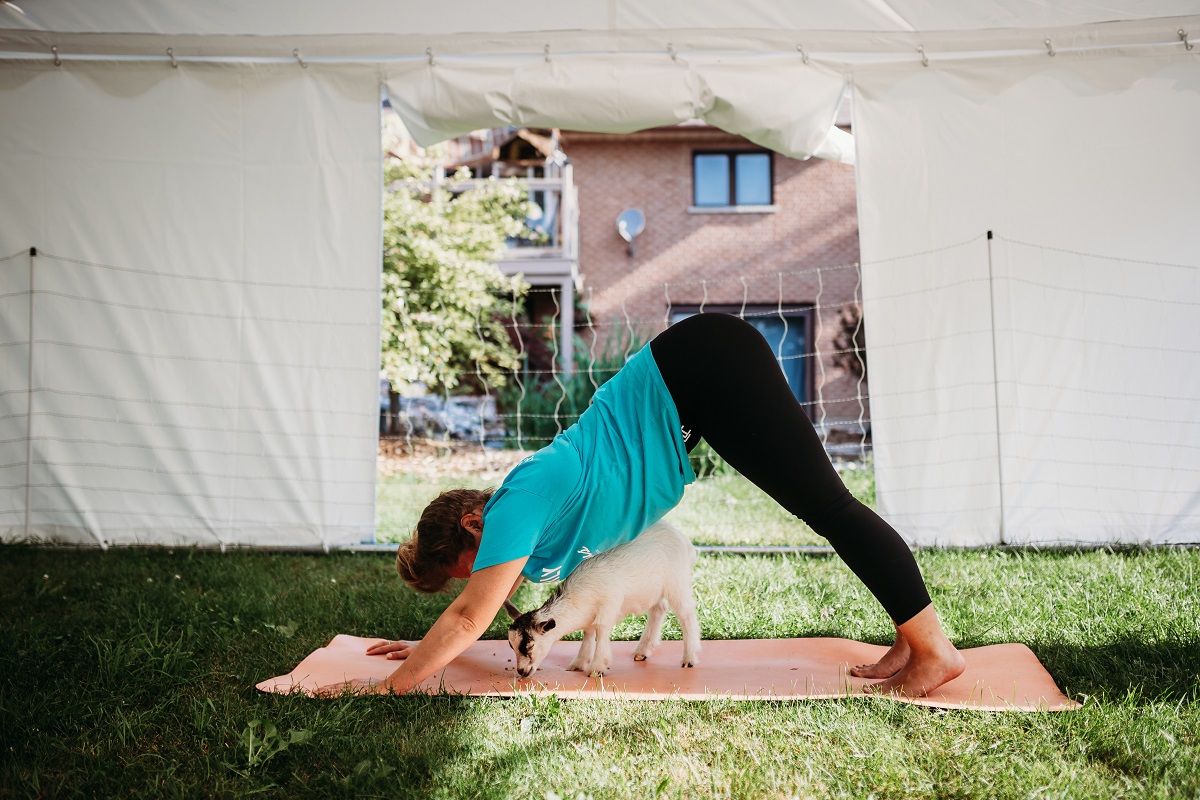 Discover a whole suite of udderly ridiculous experiences at this working farm and home of award-winning goat milk ice cream in Bright, Ontario. Udderly Ridiculous offers up everything from goat snuggles, goat yoga and alpaca walks to team-building workshops catered to your group and their signature Taste of Farm Life experience that combines those aforementioned alpaca walks and goat snuggles with gourmet tastings and stories of the farm itself along the way.
With so many different experiences to choose from, you'll be sure to find the perfect one for the person on your list!
Art Journal Your Way Everday Course with a Local Artist
Where: Online with local artist, Aggie Armstrong
When: Classes start on January 10th, registration starting November 20th. Get 15% off when you use the code OXFORD15 before January 10th!
Perfect for: The creative one on your list or the one who needs to set aside more time for themselves!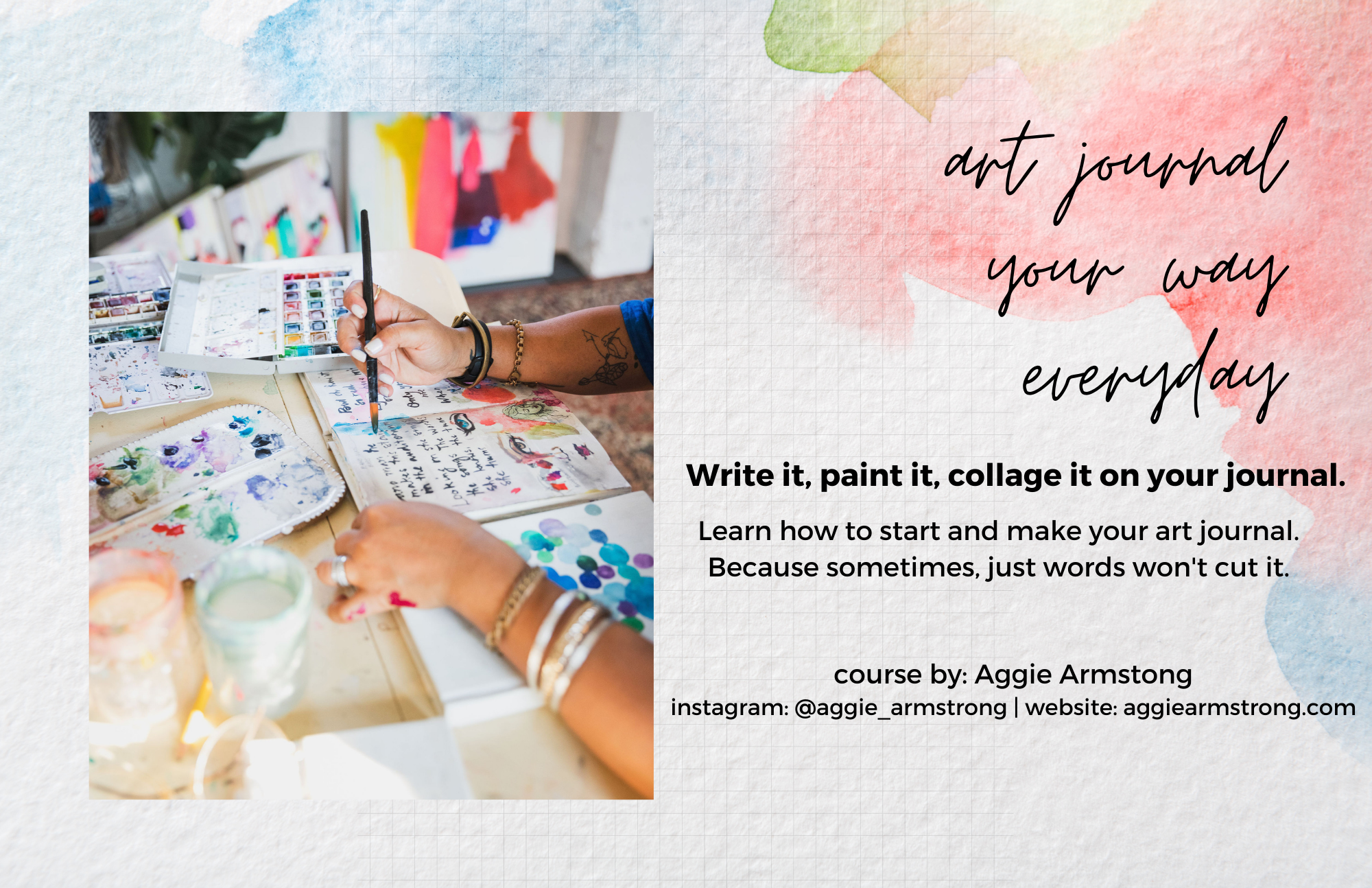 Local artist Aggie Armstrong is offering up a course in the new year that takes journaling to a whole new level. Her watercolour journaling course will help you find the visual ways to express yourself when you don't have all the words and to just let loose a little bit.
Fly in a WWII Training Plane
Where: Canadian Harvard Aircraft Association, Tillsonburg, ON. (View Map)
When: Book by email and get more info online
Perfect for: The adventurer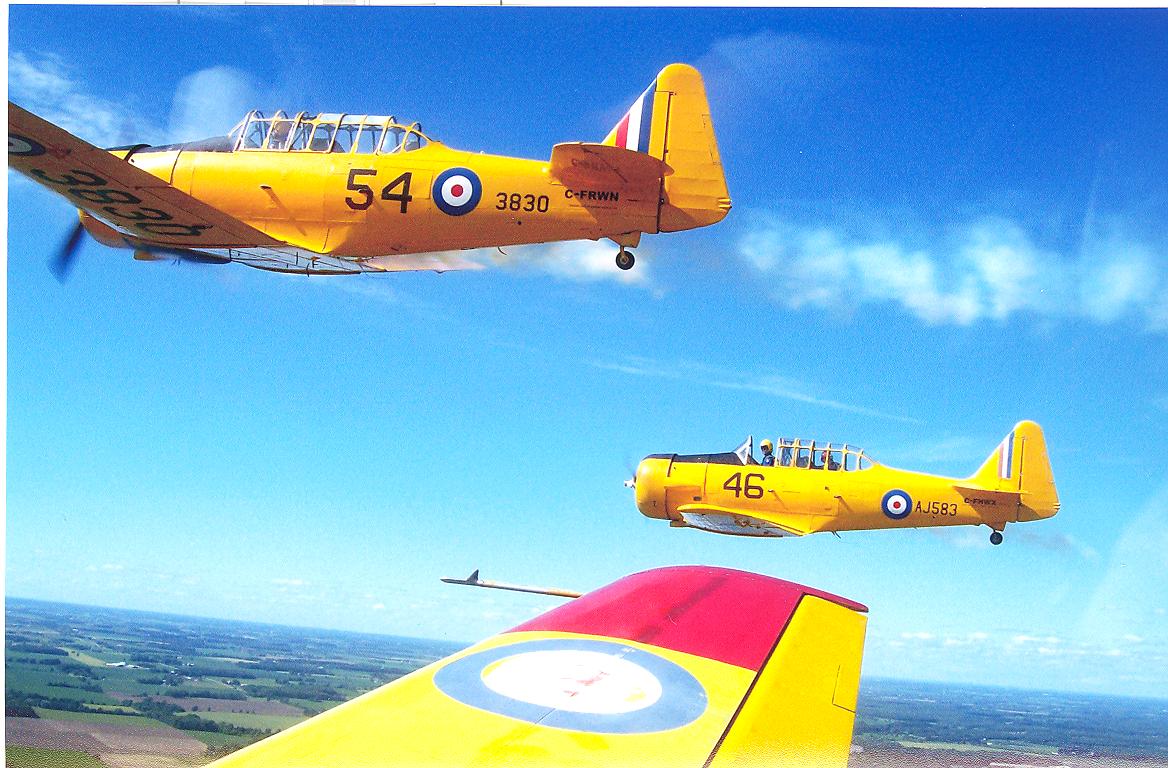 History buffs and aircraft enthusiasts will love this gift!
The Canadian Harvard Aircraft Association in Tillsonburg offers up flight experiences in their historic, yellow aircraft. These WWII training planes are a sight to behold. Climb in the back and hit the skies to see the area from above. Trust us, it's beautiful!
Afterwards, head into the hangar to see some more of the historic aircraft this association works on and talk with the pilots about their passion for flying, restoring these beauties to their former glory and the heritage of these planes.
A Gift to Remember
Whatever you choose from this list, we're sure the one you're gifting will love it because they're spending time with you (awwww). Discover passionate makers and producers and enjoy!
Can I bring my kids?
That depends! Some experiences are perfect for kids and families but others do have a minimum age requirement. We recommend checking in with the experience provider before booking!
Do I have to sign up in advance?
Yes! All Oxford Experiences require registration in advance.
What's the difference between an experience and a workshop?
An experience takes things a step further to engage all of your senses and gives you hands-on time to create or do something exciting. The person running the experience usually weaves some of their stories into the experience as well to make things extra special.
Where should I stay?
We have a stay for everyone. From camping under the stars to being pampered at an inn with a spa, you find it all on our
accommodations page
.