The 2021 Oxford Foodie Gift Guide
The way to the heart is through the stomach! These delicious gift ideas will have you salivating with joy.
Gifts for Foodies in Oxford County this Year
Discover our round-up of the best gift for the foodie on your list this year or spoil yourself!
1. Gourmet, Chocolate-Dipped Fruit
Where to get it: Habitual Chocolate, 389 Dundas St. Woodstock, ON. (View Map)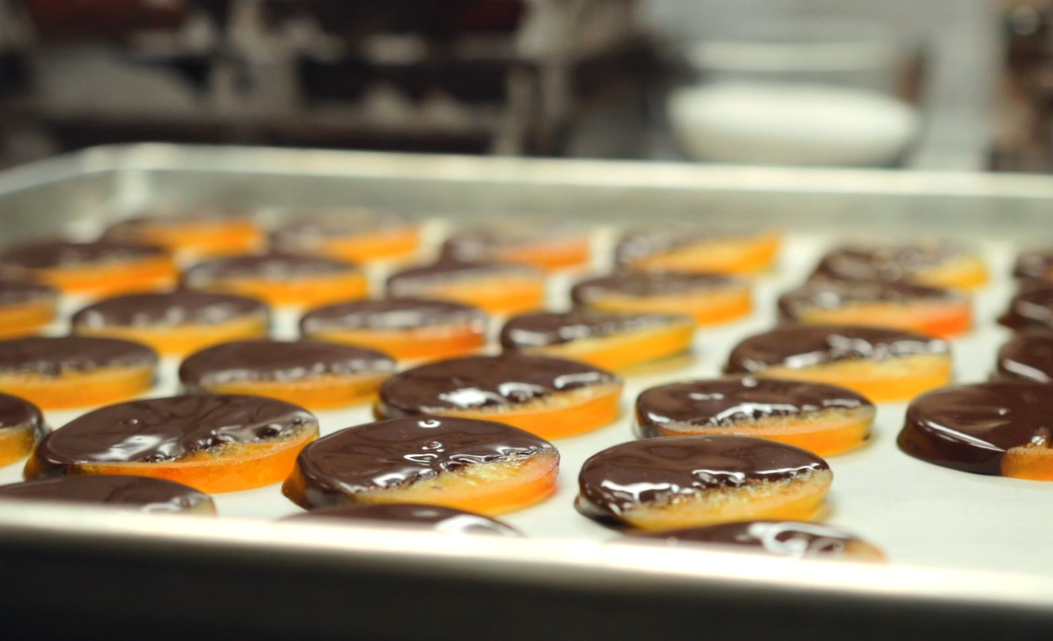 Normally we recommend visiting Habitual Chocolate for their wide variety of bean-to-bar chocolate bars made right in-house, and let us be clear, we still definitely recommend doing that. Come the winter season though, we're absolutely head over heels for Habitual's dipped fruit pieces.
Taking slices of orange, chunks of ginger and pineapple and even thin slices of mango, chocolatier Philippe Lehner dips the fruit in his simple, dark chocolate. It's a real treat and sure beats that plain ol' orange at the bottom of your stocking.
2. A Thermos
Where to get it: Eddycrest Co. online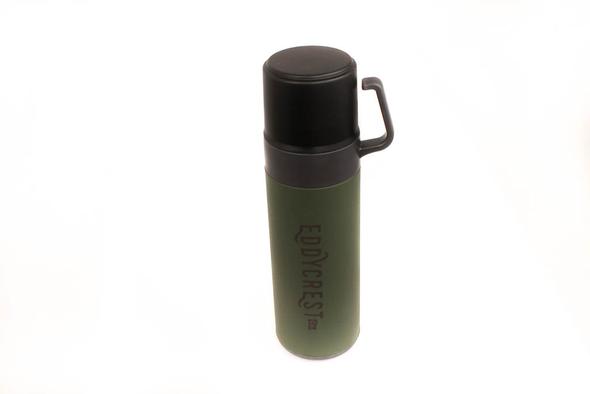 For the person on your list who loves to eat and drink on the go! This thermos from Eddycrest keeps your hots hot and your colds cold. Available in both black and green and giving the option for custom engraving, this gift is a great way to show somebody on your list you care.
3. Gingerbread Spice Tea by Pluck Teas
Where to get it: Beantown Coffee Co. 9 Reeve St. Woodstock, ON. (View Map)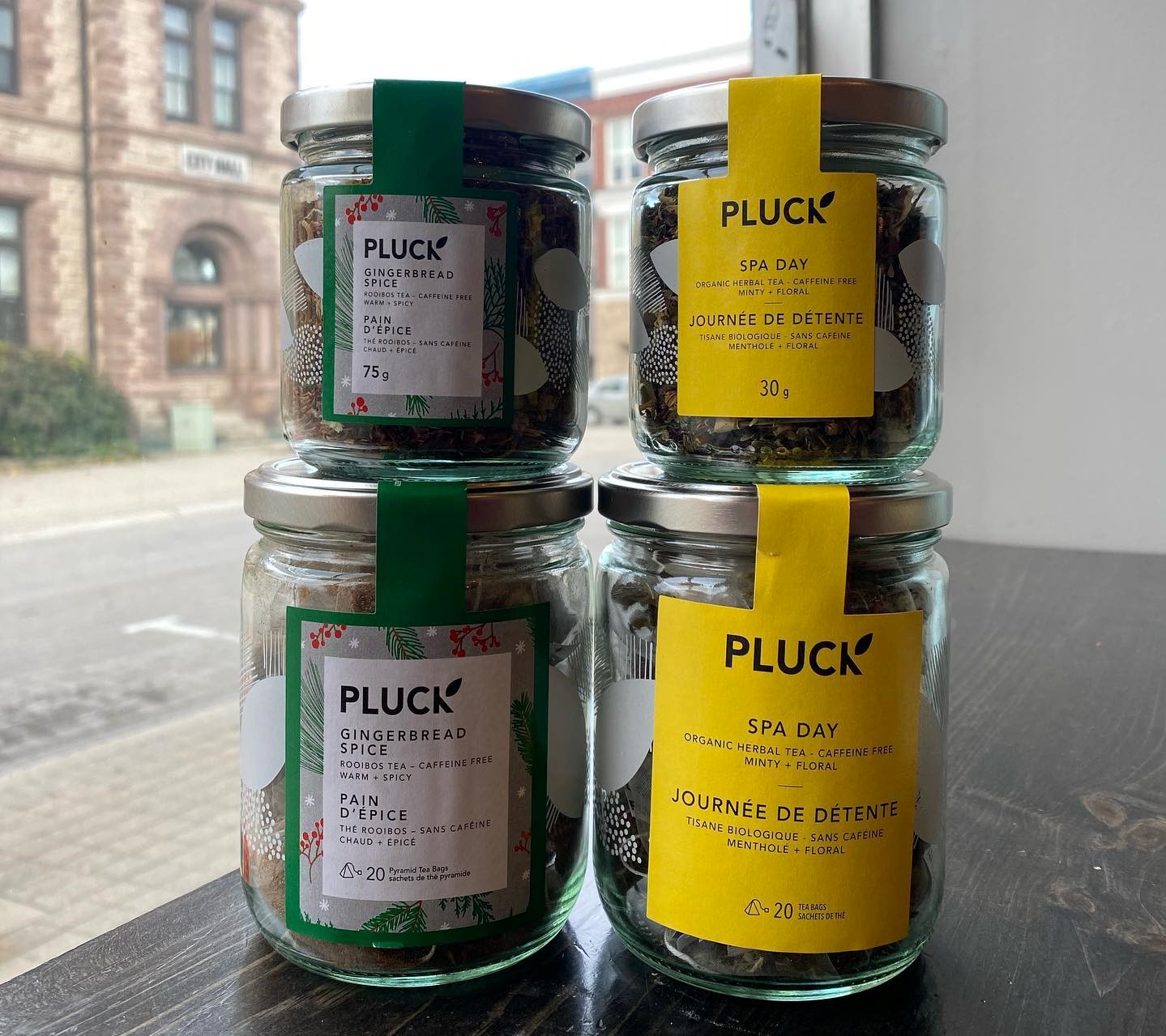 Spread the festive cheer when you gift Pluck Tea's delicious gingerbread spice tea this season. Available at Beantown Coffee in downtown Woodstock, the gingerbread spicy is a warm and spicy rooibos tea that will carry them all the way through those cold winter nights. It has rooibos, cinnamon, dried ginger pieces, cardamom, star anise, black pepper, fennel, cloves, calendula petals and natural flavours...all that plus it's caffeine-free!
4. Cheese of the Month Club
Where to get it: The Wine Cellar and Cheese Shop, 188 Thames st. S. Ingersoll, ON. (View Map)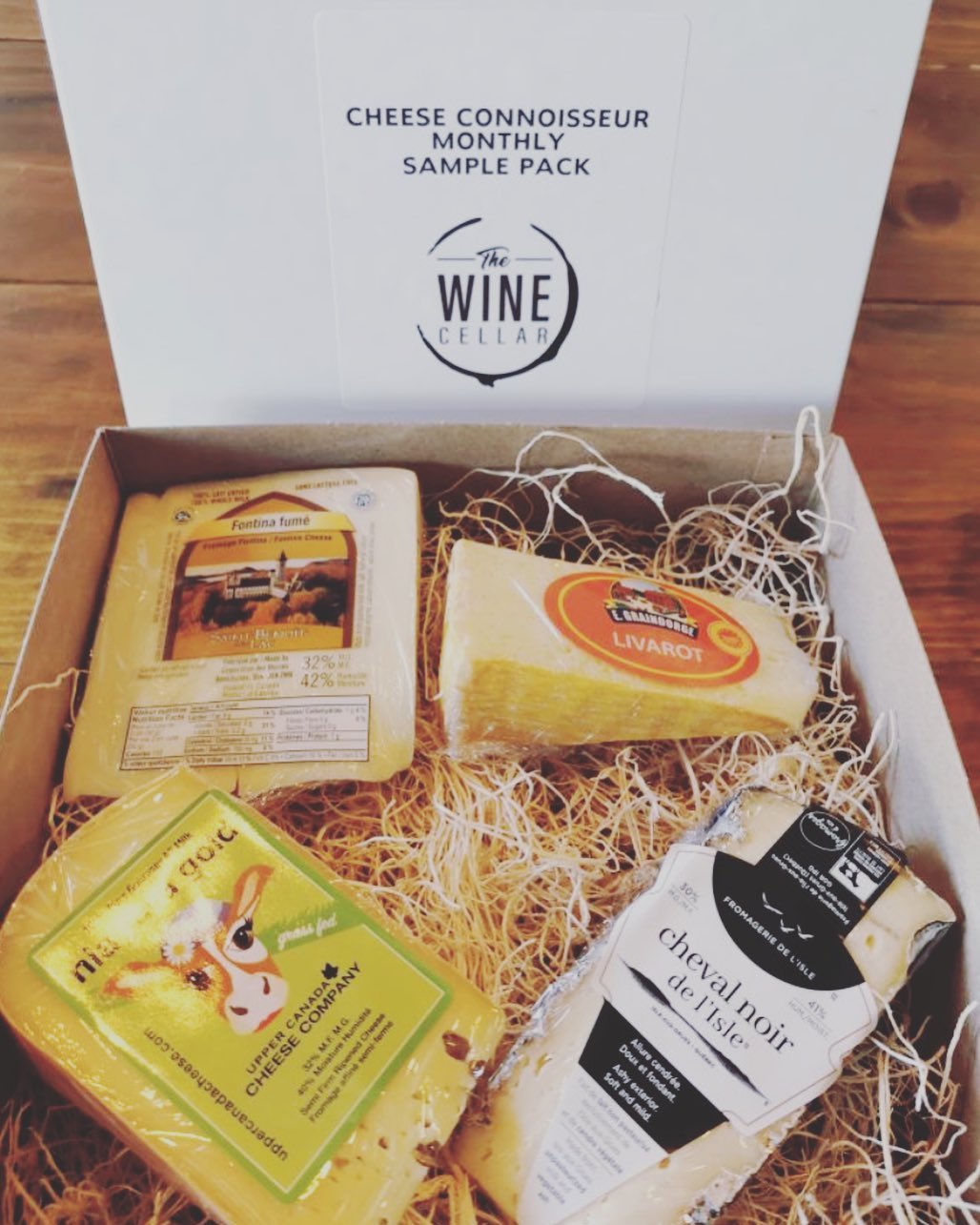 The turophile (aka the cheese lover) on your list will go gaga over the cheese of the month club at the Wine Cellar and Cheese Shop in Ingersoll. Sign them up for a box in December or the new year and they'll receive a box of four kinds of cheese with tasting notes, a program and pairing ideas. Available for purchase at the shop (must sign up in advance) and local delivery, they'll think it's grate.
5. A Festive Roast
Where to get it: Early Bird Coffee, 815 Julianna Dr. Woodstock, ON. (View Map)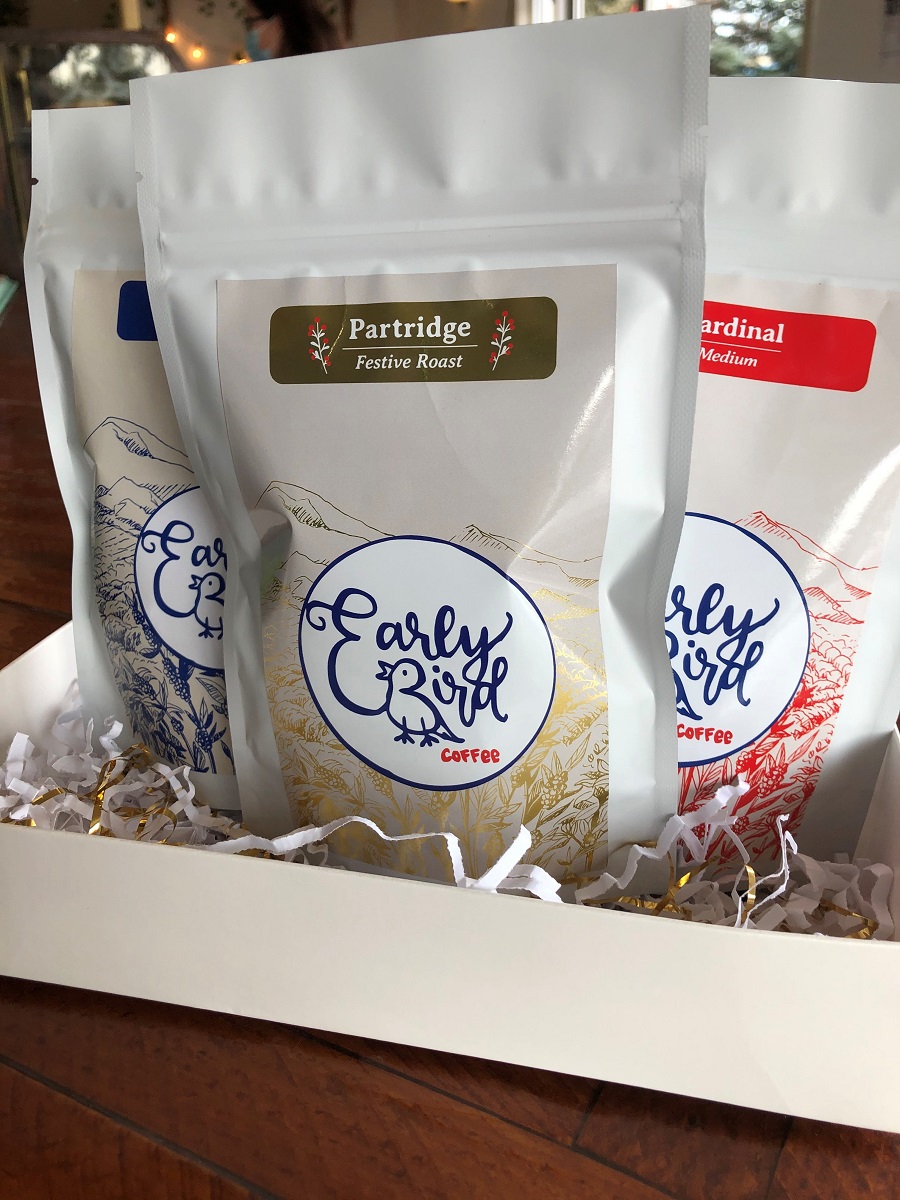 We always get so excited when Early Bird Coffee's Festive Roast hits the shelf each year!
This seasonal roast is a combination of Honduras, Brasil, and Colombian beans roasted to complement one another in perfect harmony. It provides a balanced yet complex cup of coffee-starting bright and finishing dark.
This year, you can purchase it in a trio pack that also features the Early Bird's Cardinal Roast and their dark, Nighthawk Roast. It's the perfect gift for the coffee lover on your list and they'll definitely think of you each time they take a sip.
6. Coffee for the Office
Where to get it: Kintore Coffee, 117 Huron St. Embro, ON. (View Map)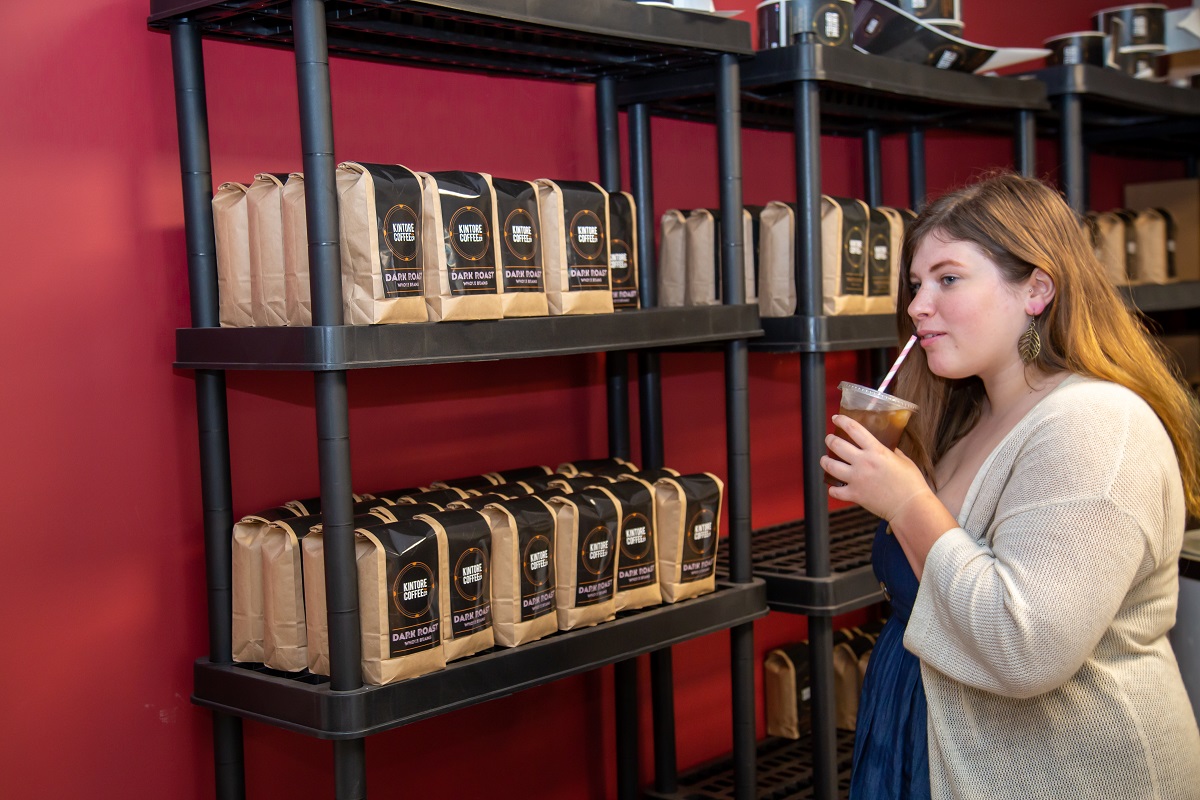 At Kintore Coffee in Embro, there are plenty of holiday gifts to choose from! With a cafe full of delicious coffee and locally-made goods, you'll love the selection. Need to send out some corporate gifts? We love that Kintore Coffee offers bulk order coffee (must call in advance) as their dark roast and back-country roasts are perfect additions to any gift basket or card. Pair it up with something local from the shop or deliver on its own! Either way, you're golden.
7. A Treat for the Doggos
Where to get it: Kintore Custom Hardwoods, 155999 15th Line, Thamesford, ON. (View Map)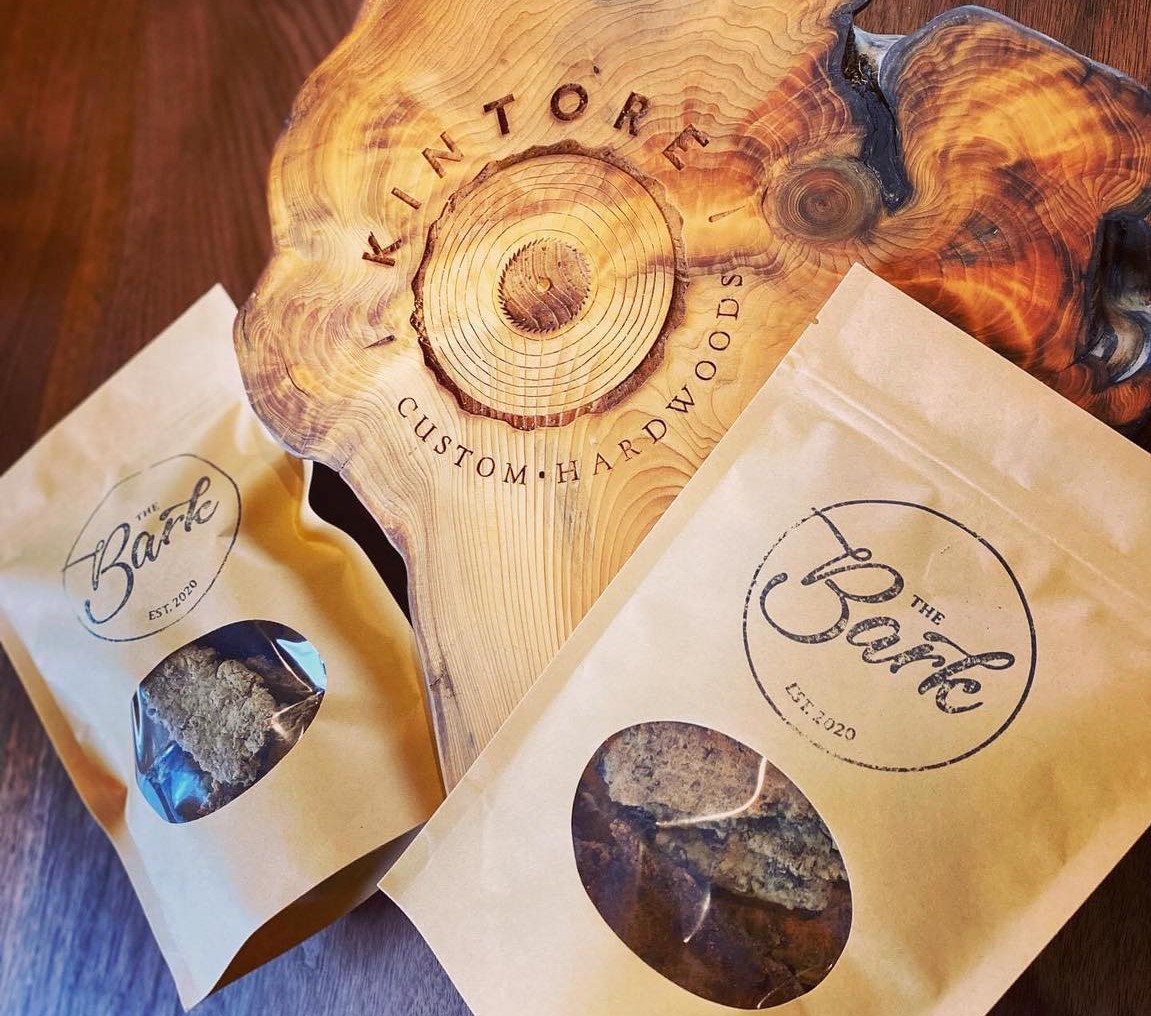 We didn't forget about food for Fido! Kintore Custom Hardwoods is now carrying The Bark, a line of all-natural, dehydrated treats for the furry canine friend on your list. Grab a bag or two and you'll be the fav in no time.
8. Big D's Pickles
Where to get it: Big D's Sandwich Shack, 220 Springbank Ave. Woodstock, ON. (View Map)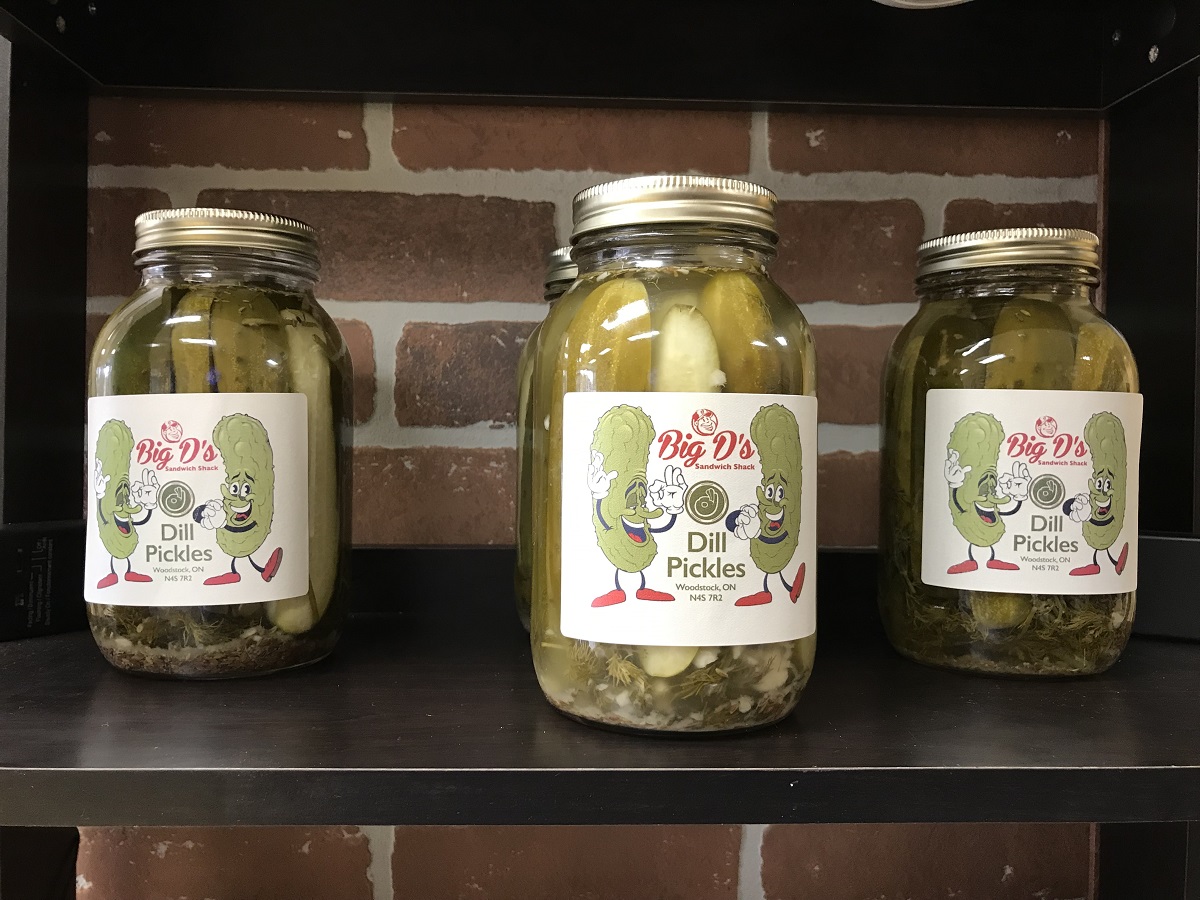 When it comes to mouth-watering dill pickles, we leave the heavy lifting to Big D's Sandwich Shack in Woodstock. These slices of goodness are as close to perfect as a dill pickle gets in our book. Grab a jar or two. They're perfect as a gift for the dill head on your list or to pop out at holiday parties alongside charcuterie and cheese boards. Enjoy!
9. A Gift Certificate for a Great Foodie Experience
Where to get it: Early Bird Coffee, SixThirtyNine, Thames River Melons, Udderly Ridiculous, Ottercreek Woodworks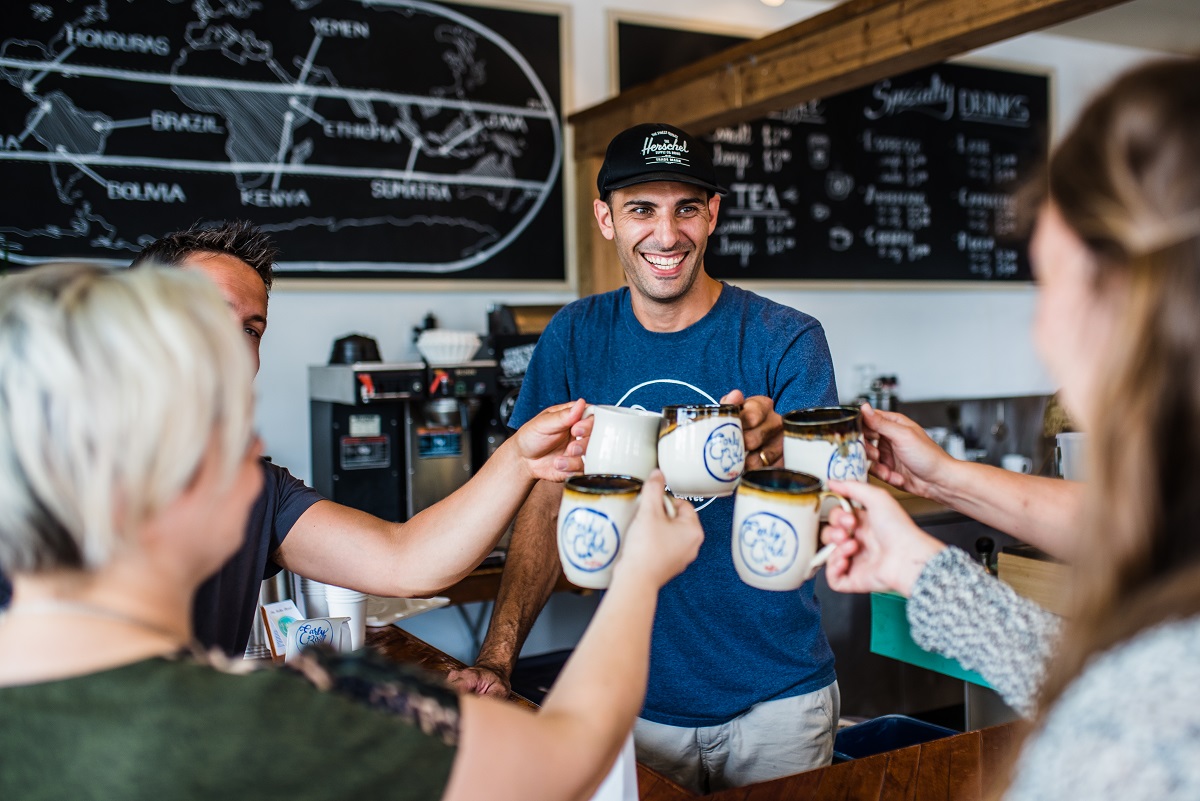 For the person whose kitchen is already fully stocked, a ticket to a food-based experience might be just the ticket this holiday season. There are several wonderful ones to enjoy in Oxford! From the Roasting Lab Experience where you'll join local roaster Elio Caporicci to create a coffee roast together to a seat in the kitchen at SixThirtyNine, you'll be sure to get in on the gourmet goodness.
In Innerkip, grab a gift certificate for the Harvest Brunch Experience at Thames River Melons where you'll harvest ingredients to craft a beautiful on-farm brunch with a farmer and registered dietician, Alex Chesney.
In Bright, book a couple of spots or grab a gift certificate at Udderly Ridiculous Farm Life for anything from goat snuggles and yoga to their signature Taste of Farm Life Experience which offers time with the farm animals guided tastings along the way (now available family-style too)!
Last, you could grab a gift card or sign up for 2022 dates for Ottercreek Woodworks' award-winning Tree to Table experience where you'll be guided through the forest by woodworker David Schonberger before heading back to his woodshop to craft an artisan charcuterie board and enjoy a large spread of local fare.
No matter what you choose, they're sure to be delighted by what a delicious time they have!
10. A Gift Basket
Where to get it: Check out our A Tisket, a Tasket, an Awesome Holiday Basket Blog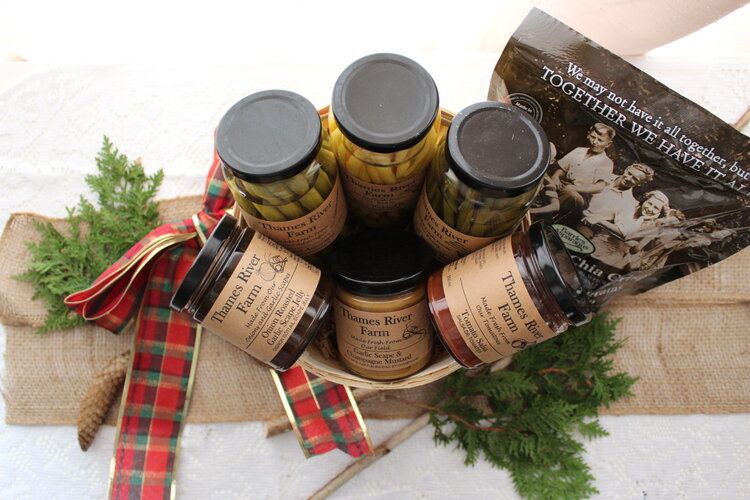 From beer baskets and maple-themed ones to baskets filled with loads of different local treats, you'll find what you're looking for in this blog all about holiday gift baskets. From cheese to chocolate, it's sure to be a very filling holiday season and we love it.
11. Gift Certificate for an Oxford County Restaurant
Where to get it: At one of Oxford's many restaurants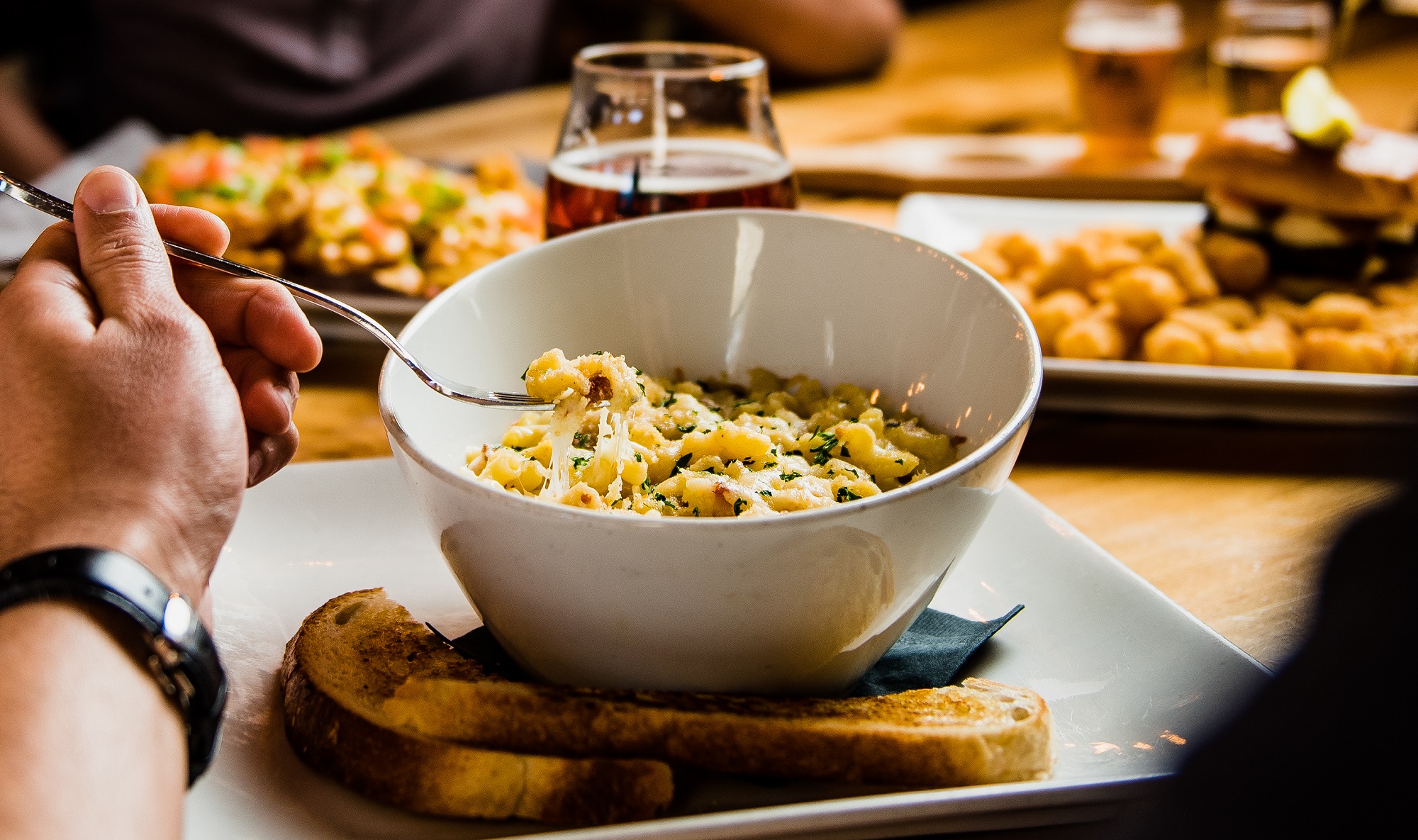 We'd be remiss if we didn't mention what a great gift a gift certificate for a local restaurant makes under the tree! You can find hit-the-spot mom's cooking style food, farm-to-table fine dining, pub fare, Indian cuisine, sushi and so much more all in Oxford County. With so many options, you can also feel good knowing your holiday spend is staying in the community and it will be enjoyed.
12. Dark Secrets Imperial Stout and the Christmas Ale
Where to get it: Upper Thames Brewing Company, 225 Bysham Park Dr. Woodstock, ON. (View Map)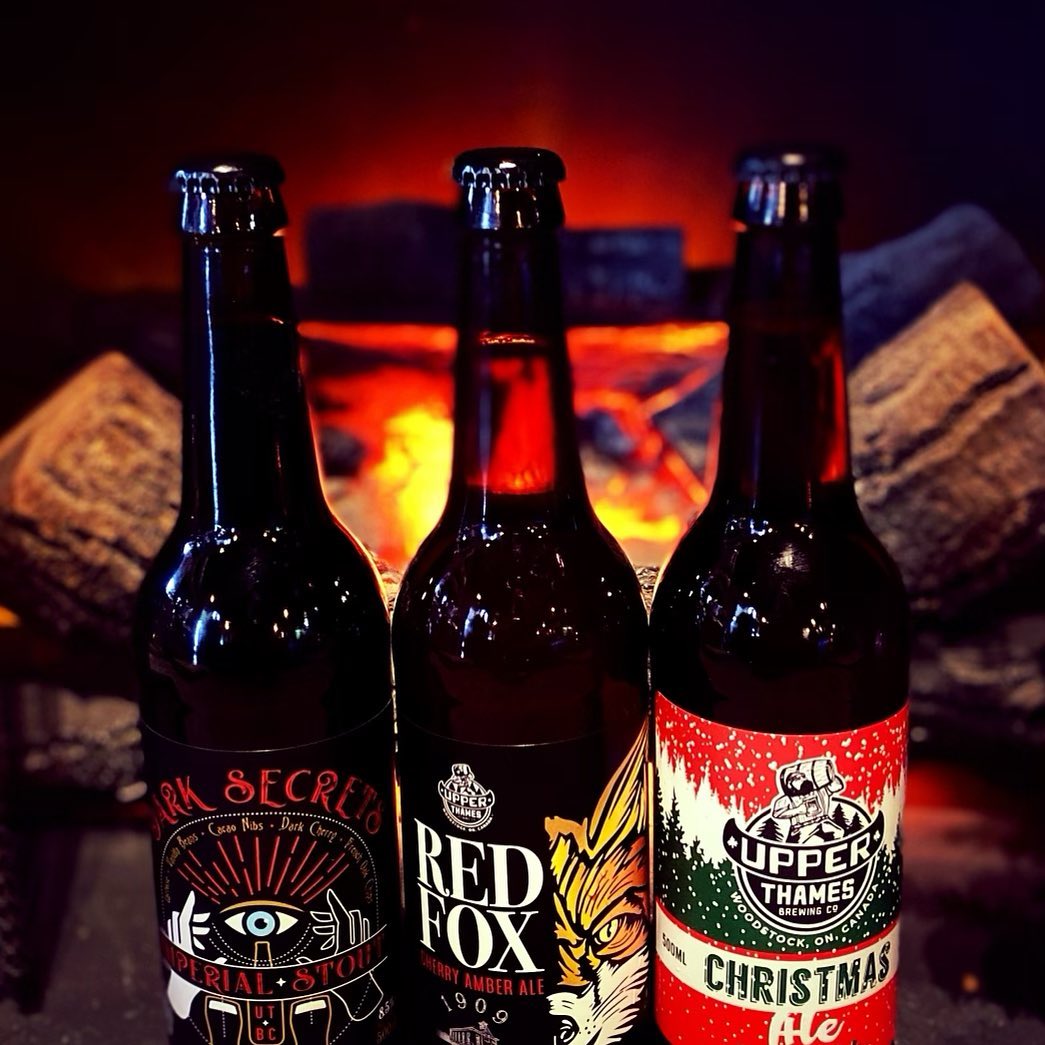 You know how the song goes, 'On the first day of Christmas, my true love gave to me...beer.' Right?
Around the holidays, Upper Thames Brewing Company in Woodstock always puts out a few special brews and this year is no different. Bringing back their Dark Secrets Imperial Stout and Christmas Ale is back again to the delight of many craft brew fans in Oxford County! Help the one on your list delight in these flavours that only come around once a year.
13. Oxford Fresh T-Shirt
Where: Online from Thames River Clothing, select the shirt or sweater your want and have the Oxford Fresh design placed on it! Just select Oxford Fresh from the dropdown menu.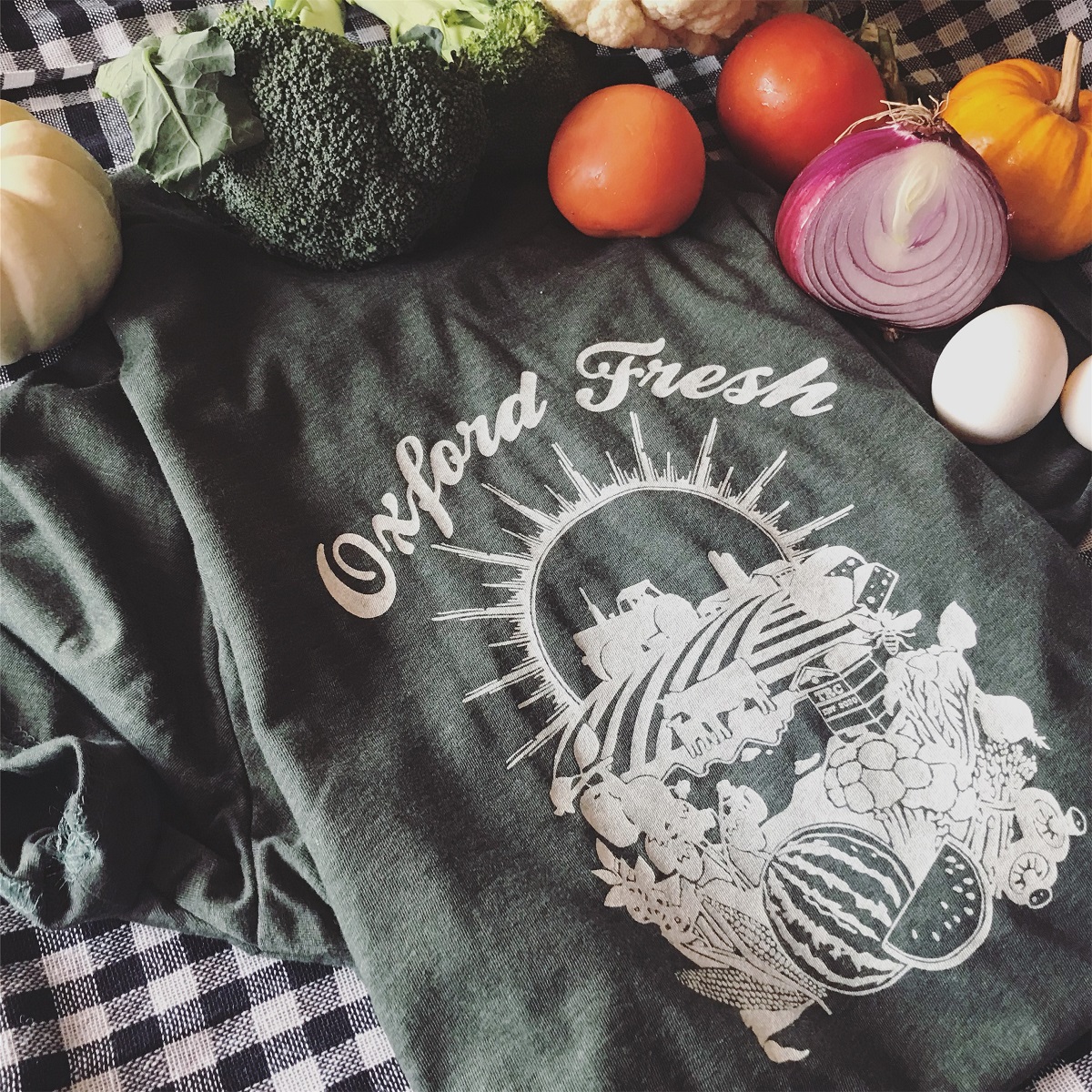 Help them show their love for local food with this awesome partnership tee from Thames River Clothing x Oxford Fresh collab! You can put the design on any of Thames River Clothing's pieces (just select Oxford Fresh from the dropdown menu) and voila! An added benefit? $5 from each t-shirt goes back into the Oxford Fresh program which goes to support local farmers in Oxford County.
14. Spices Rubs and Sauce
Where: Orange Door Acres, 323804 Mount Elgin Rd. Mount Elgin, ON. (View Map) or JTK Farms, 293193 Culloden Road, Ingersoll, ON. (View Map)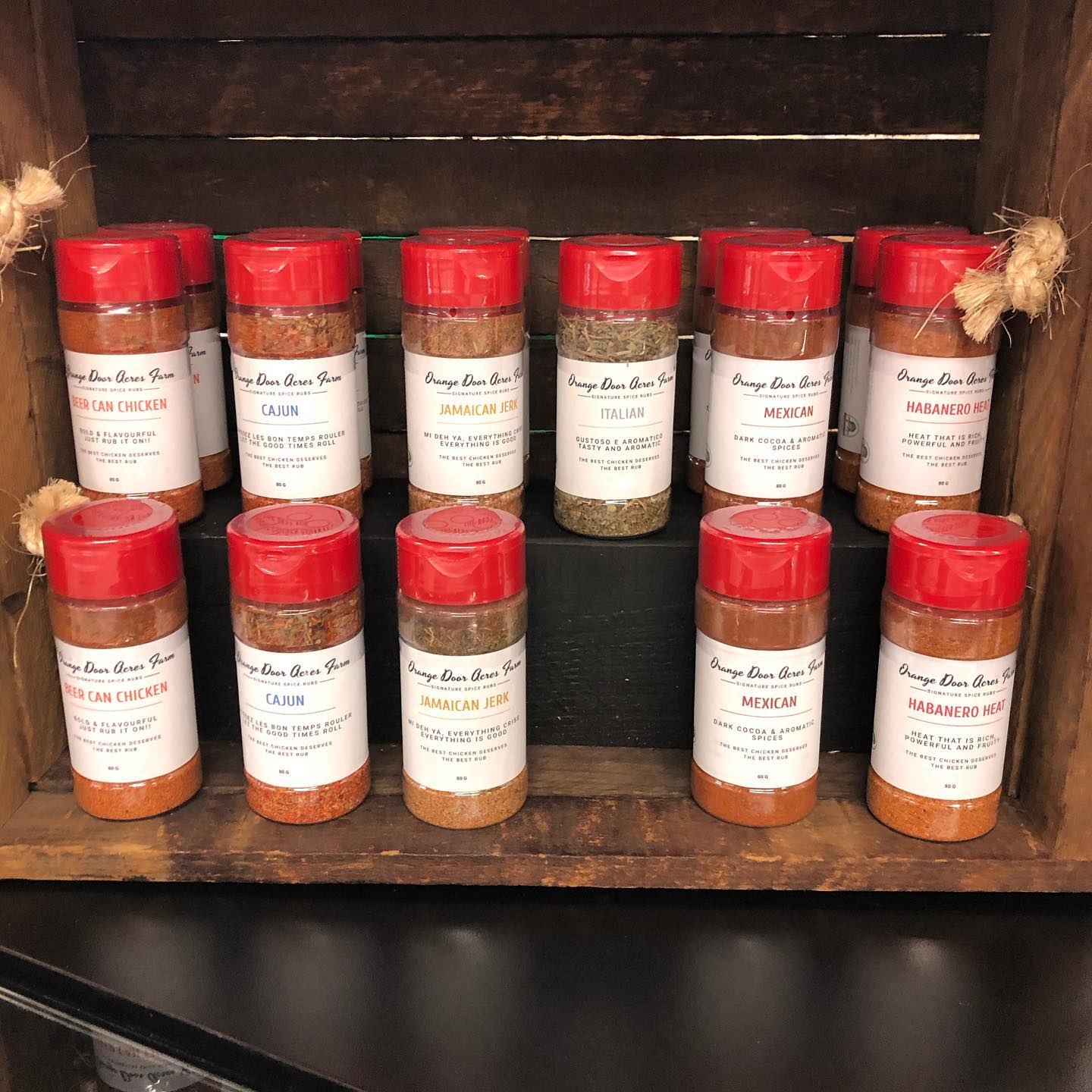 Shop for the Master BBQ'er on your list at Orange Door Acres in Mount Elgin or JTK Farms just outside of Ingersoll!
At Orange Door Acres, they have a line of their own homemade rubs and spice in all kinds of flavours to pair well with the chicken they produce. Think everything from Habenero spices to Cajun. Grab some chicken to go with it and Bob's your uncle!
At JTK Farms, shop a huge wall stocked with all kinds of BBQ goodness. That's everything from BBQ sauces and rubs to spices and more. Have somebody on your list who loves to use a smoker? They have everything you need to stock up on and make their holiday season special.
Enjoy your Festive Season
We hope these foodie finds make your season extra special as you enjoy it with those you love!